Norman Gasbarro, Ed.D., is a genealogical/historical researcher and writer living in Philadelphia, Pennsylvania, who heads the Civil War Research Project for the Gratz Historical Society.  Norm taught history and was a school administrator for many years in New Jersey and was active in professional organizations at the state and national levels.  After retirement, he owned and operated a web-based sales business for ten years.  He is a graduate of Muhlenberg College with a major in history and holds advanced degrees from Rowan University (NJ) and Columbia University (NY).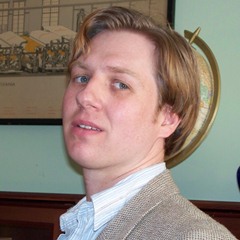 Brian Tomlin is a writer,  editor and web designer  interested in history, literature and popular culture of the eighteenth and nineteenth centuries. He serves as the Assistant Curator of the Gratz Historical Society Museum  as well as the Web Site  and newsletter editor. His website can be found at www.briantomlin.com
Jake is a sophomore at Hood College in Frederick, Maryland. He is majoring in Communications and History, with a concentration in Public History. He is currently an intern at the Tourism Council of Frederick County and The Heart of the Civil War Heritage Area. He can be reached at sjakewynn@yahoo.com or on Twitter at @allidoiswynn18.