Norman Gasbarro, Ed.D., is a genealogical/historical researcher and writer living in Philadelphia, Pennsylvania.  Norm taught history and was a school administrator for many years in New Jersey and was active in professional organizations at the state and national levels.  After retirement, he owned and operated a web-based sales business for ten years.  He is a graduate of Muhlenberg College with a major in history and holds advanced degrees from Rowan University (NJ) and Columbia University (NY).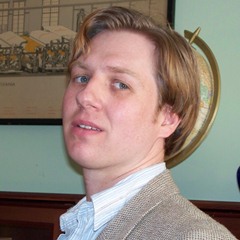 Brian Tomlin is a writer, blogger and  editor   interested in history, literature, spirituality and popular culture of the eighteenth and nineteenth centuries.  His website can be found at www.brianbeholds.com
Jake is a senior at Hood College in Frederick, Maryland. He is majoring in Communications and History, with a concentration in Public History. He is currently an intern at the Tourism Council of Frederick County and The Heart of the Civil War Heritage Area. His blog is Wynning History:  The Adventures of a Young Historian.  He can be reached at sjakewynn@yahoo.com or on Twitter at @allidoiswynn18.