Posted By Norman Gasbarro on February 7, 2018
William Romberger was born some time between June 1827 and May 1828 in Lykens Township, Dauphin County, Pennsylvania, the son of Jacob Romberger (1806-1864) and Margaretha Rebecca [Conrad] Romberger (1810-1878).  It is believed that he died about 22 November 1862 by drowning in the Susquehanna River near Harrisburg.  Supposedly his intention in leaving Camp Curtin was to visit his family in Jackson Township, Northumberland County. Upon the discovery of his carpetbag in the river, it was presumed that he drowned, but his body was not found until January 1863.  As of this writing, no place of burial has been identified.
In his research entitled Civil War Veterans: Rumbergers/Rumbargers/Rombergers/Rambergers in the Civil War (unpublished), Dr. John A. Romberger identified "William Romberger" as No. 10 in a list of 40 veterans.  Other than indicating that William Romberger served in the 172nd Pennsylvania Infantry no other information was given.
For the purpose of researching this veteran, 12 documents are presented below from the pension application file.  Each can be enlarged by clicking on the document, each can be downloaded and each can be printed.
Rather than tell the story of William Romberger, this post encourages the reader to construct a story from the documents.  This is a process used by historians and researchers who use primary sources to tell about the past.  Additional resources, if found by the reader, can be added to the story.
If there are any interesting conclusions, the reader is encouraged to add them as comments to this post.
Documents: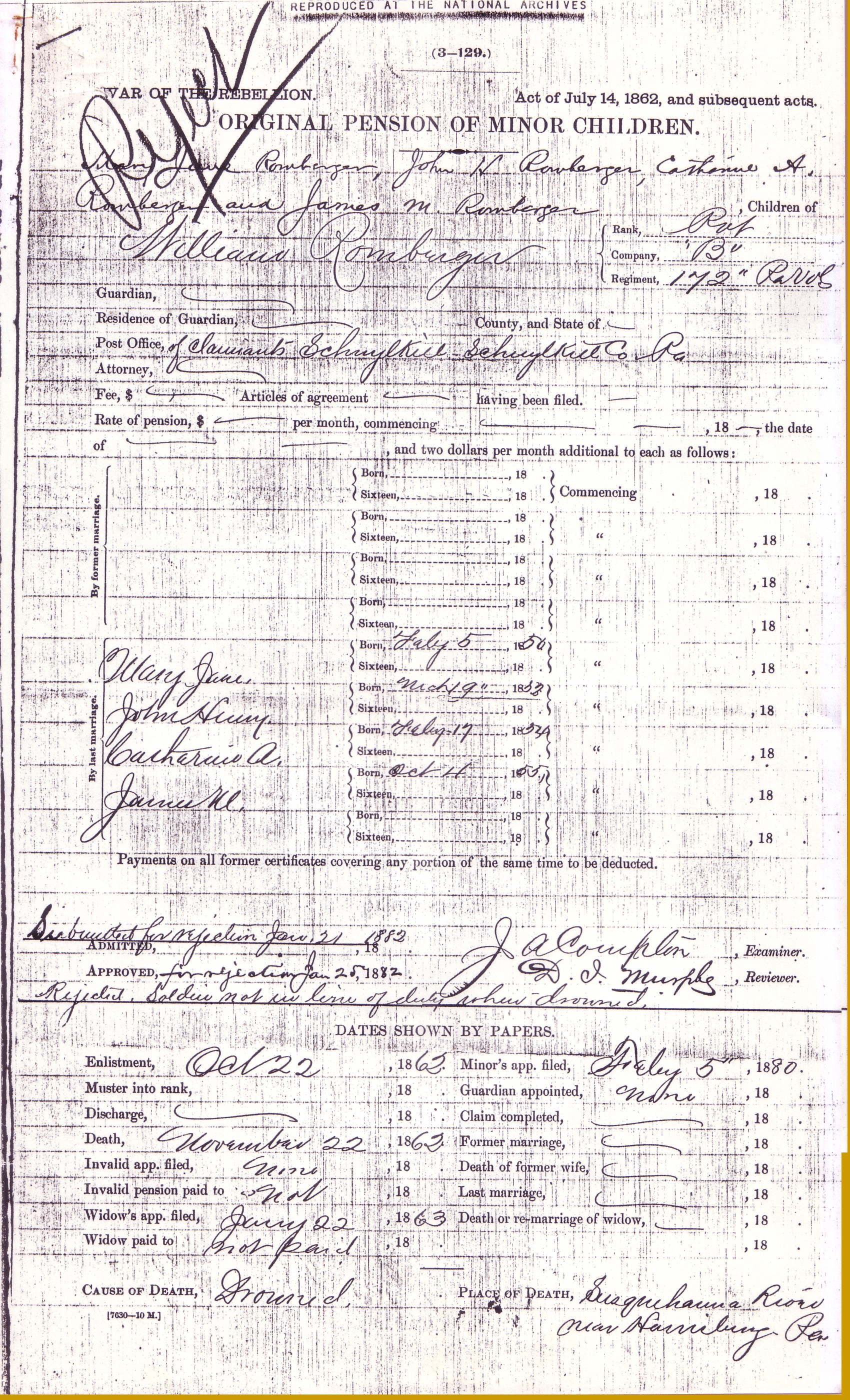 Pension Document #1
__________________________________________________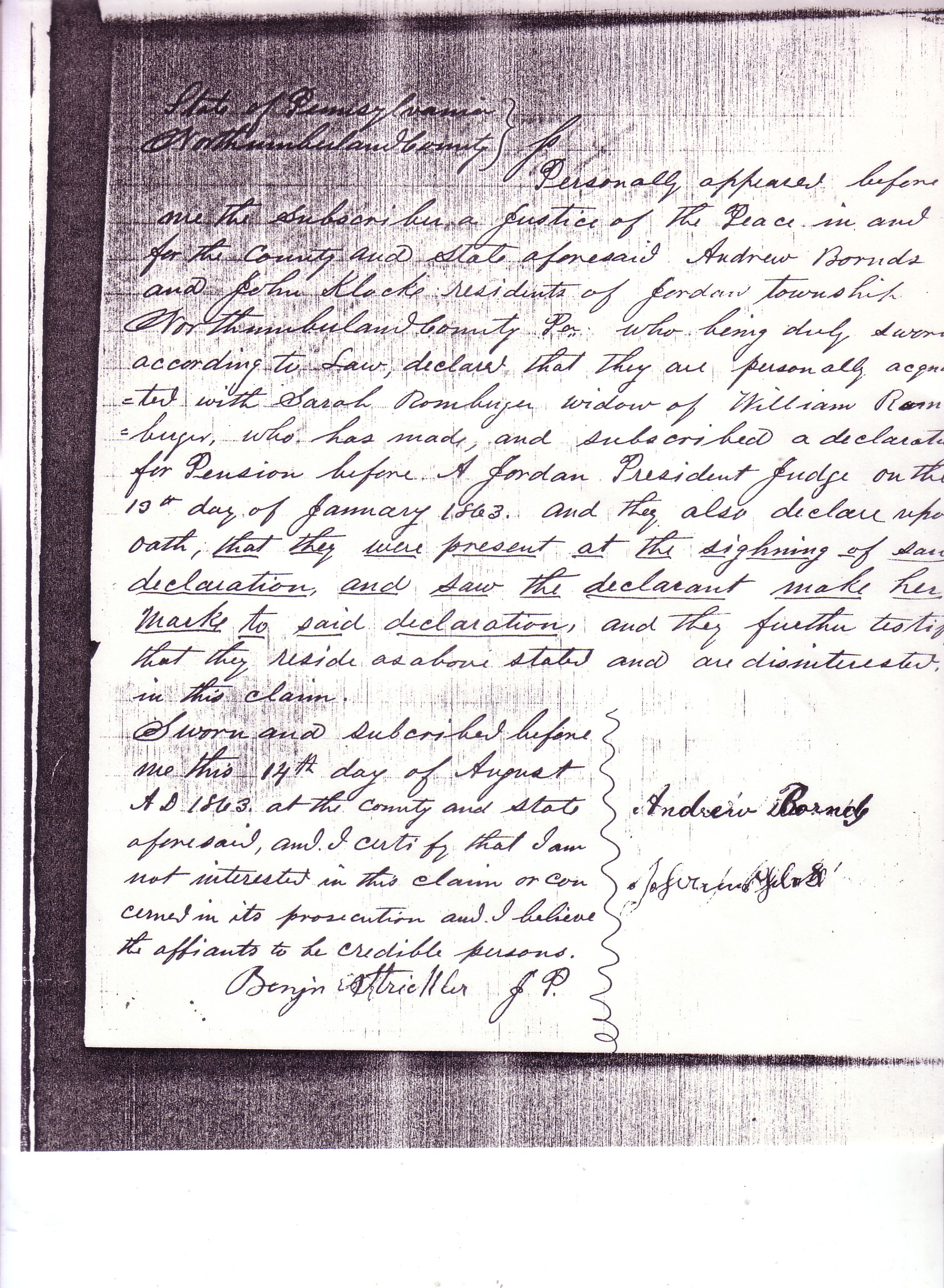 Pension Document #2
__________________________________________________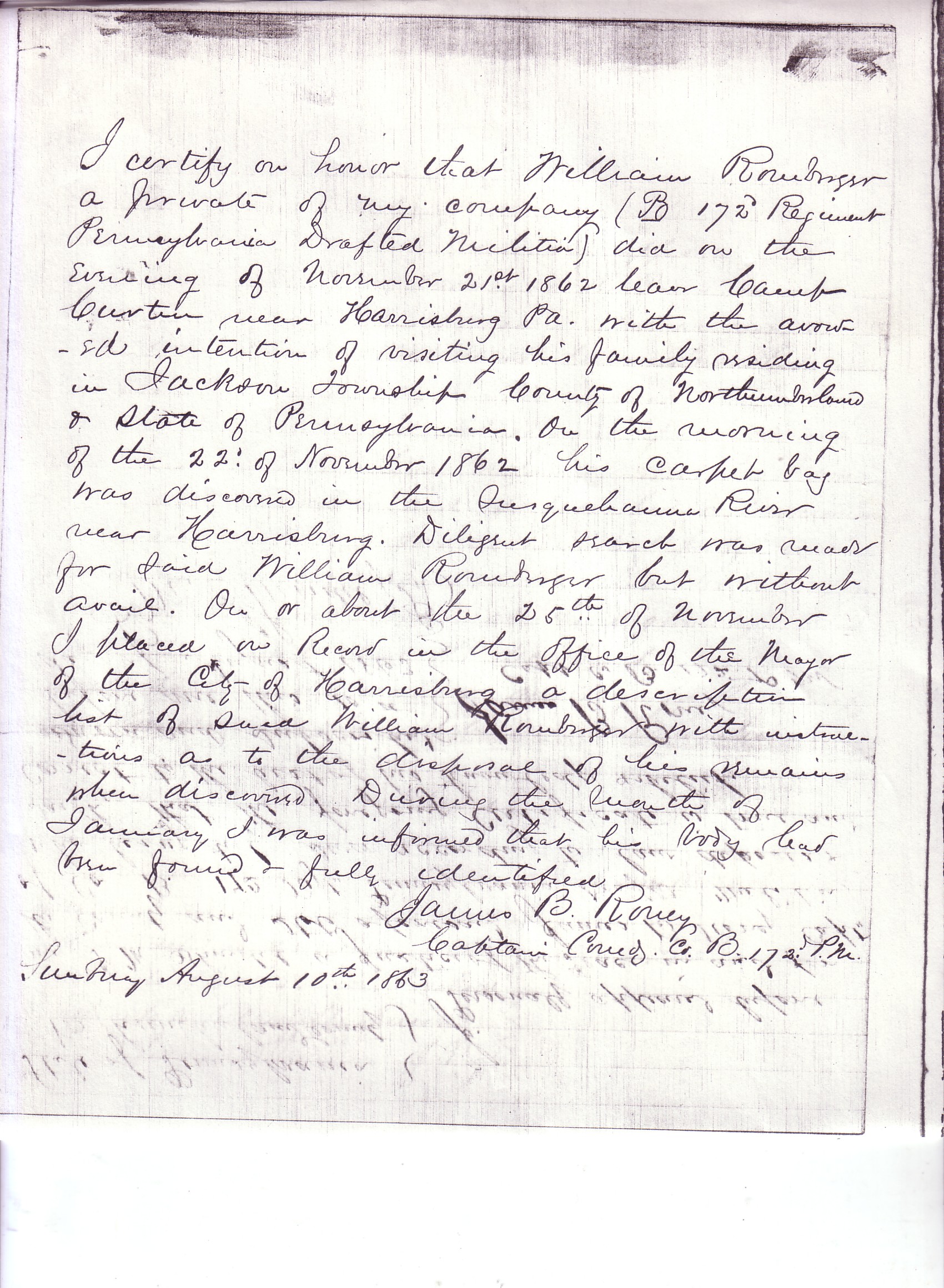 Pension Document #3
__________________________________________________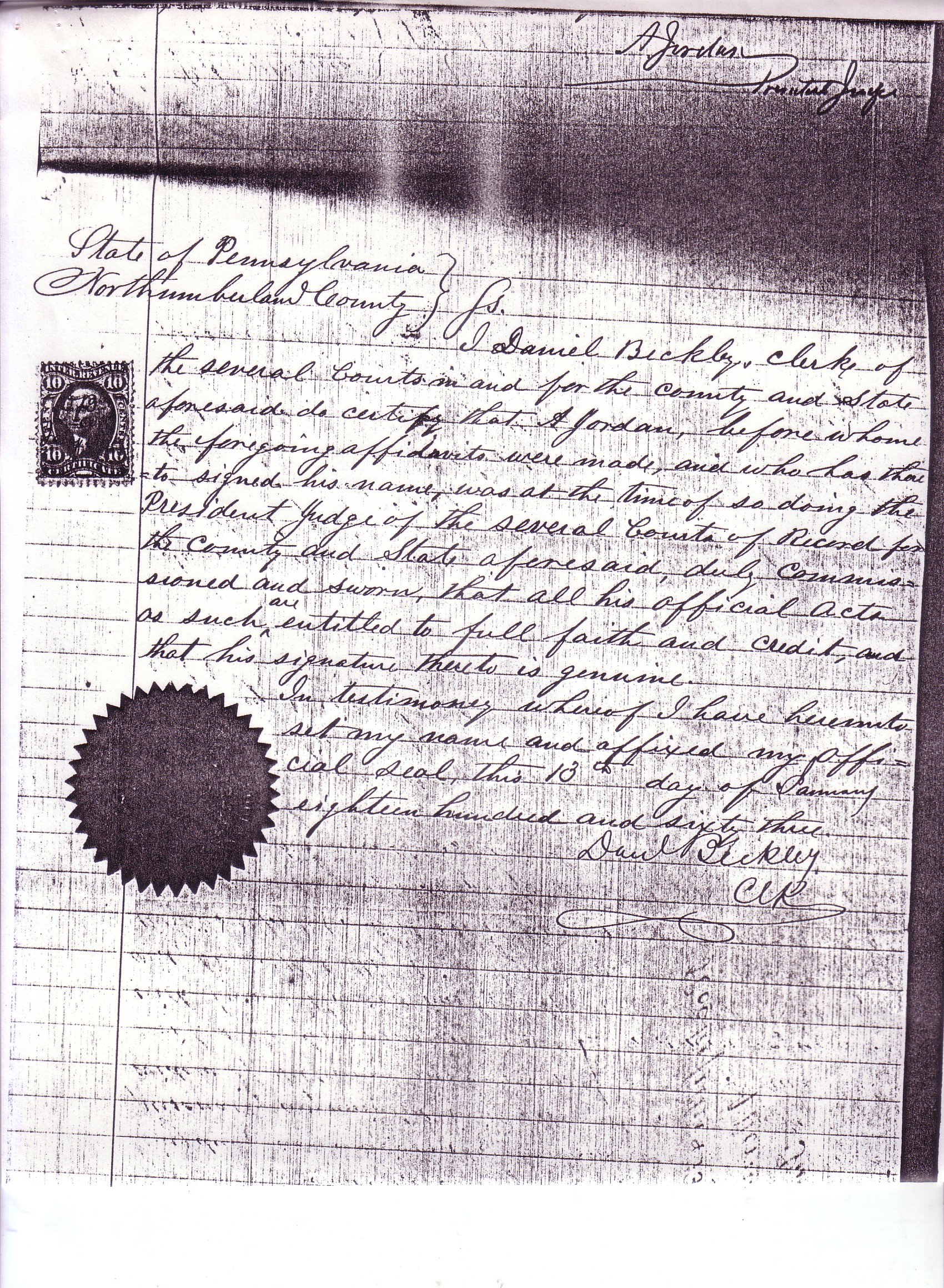 Pension Document #4
__________________________________________________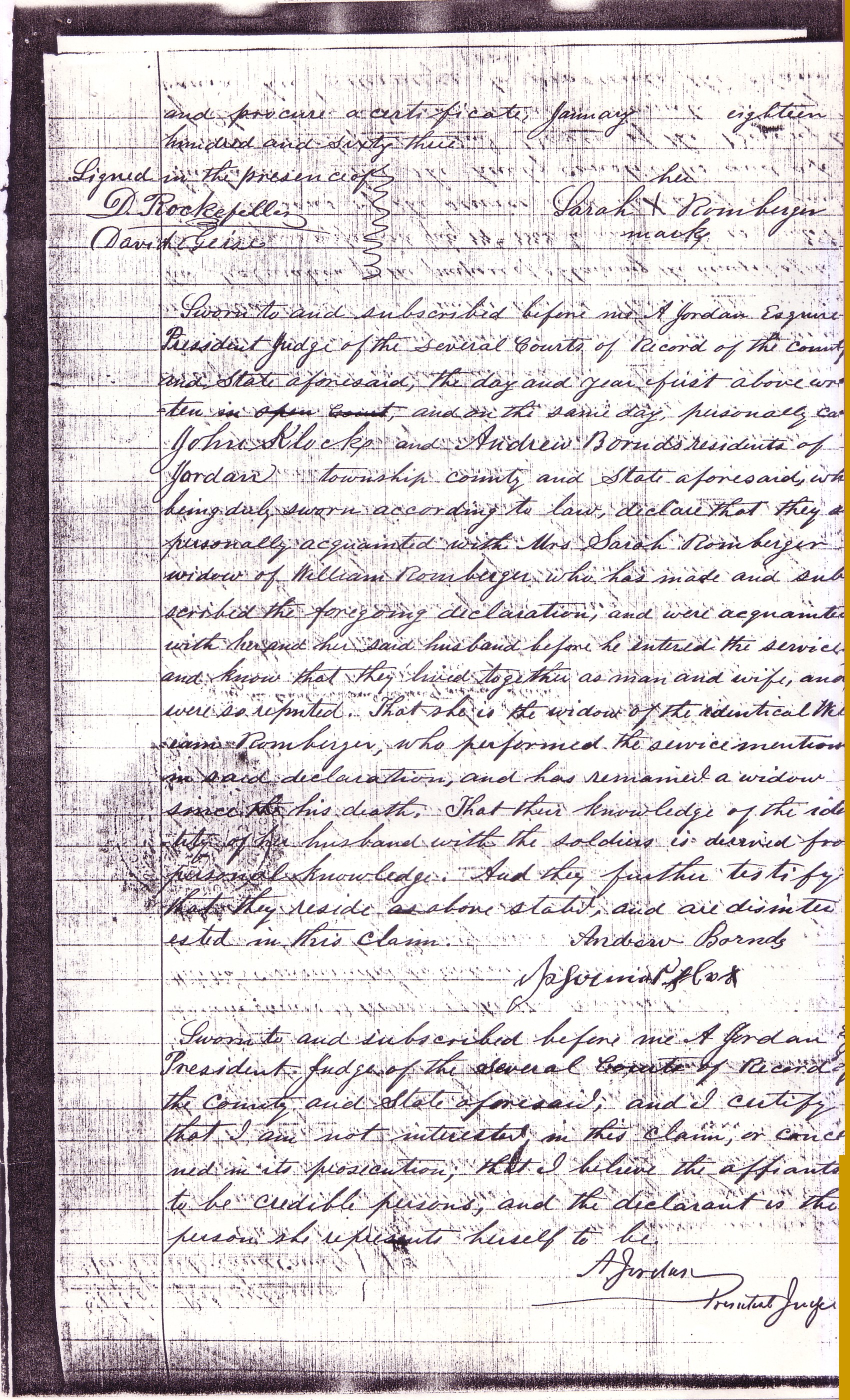 Pension Document #5
__________________________________________________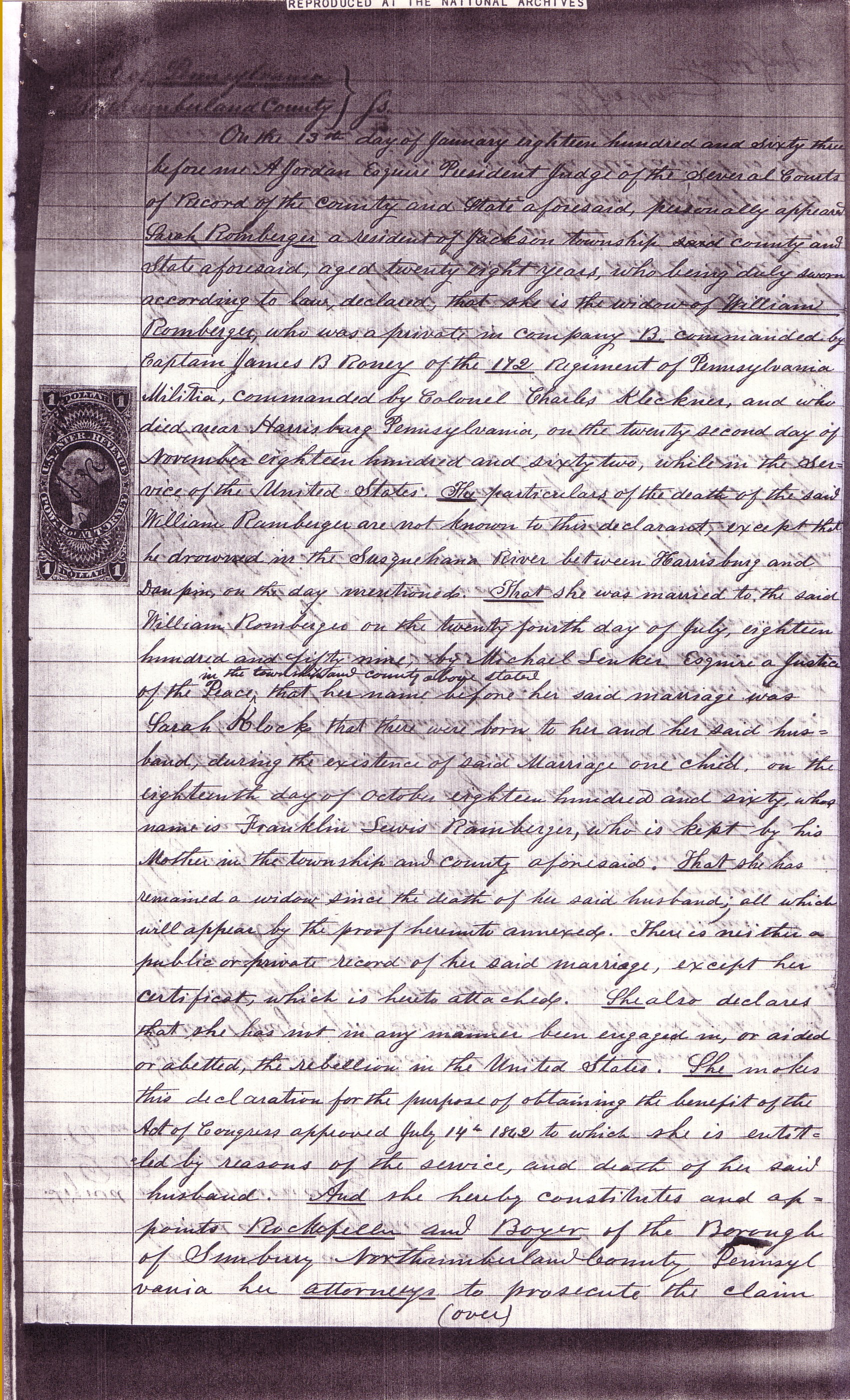 Pension Document #6
__________________________________________________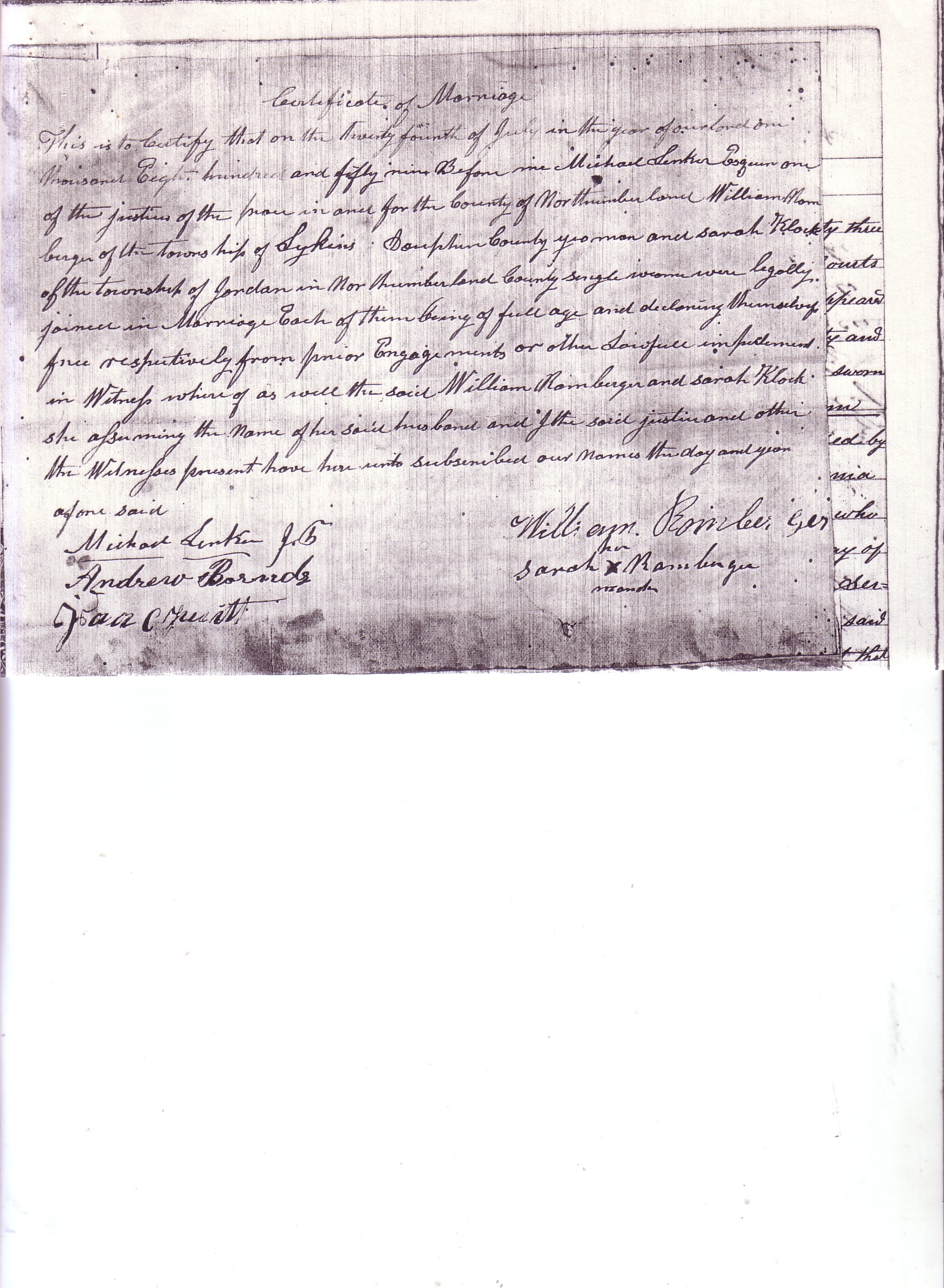 Pension Document #7
__________________________________________________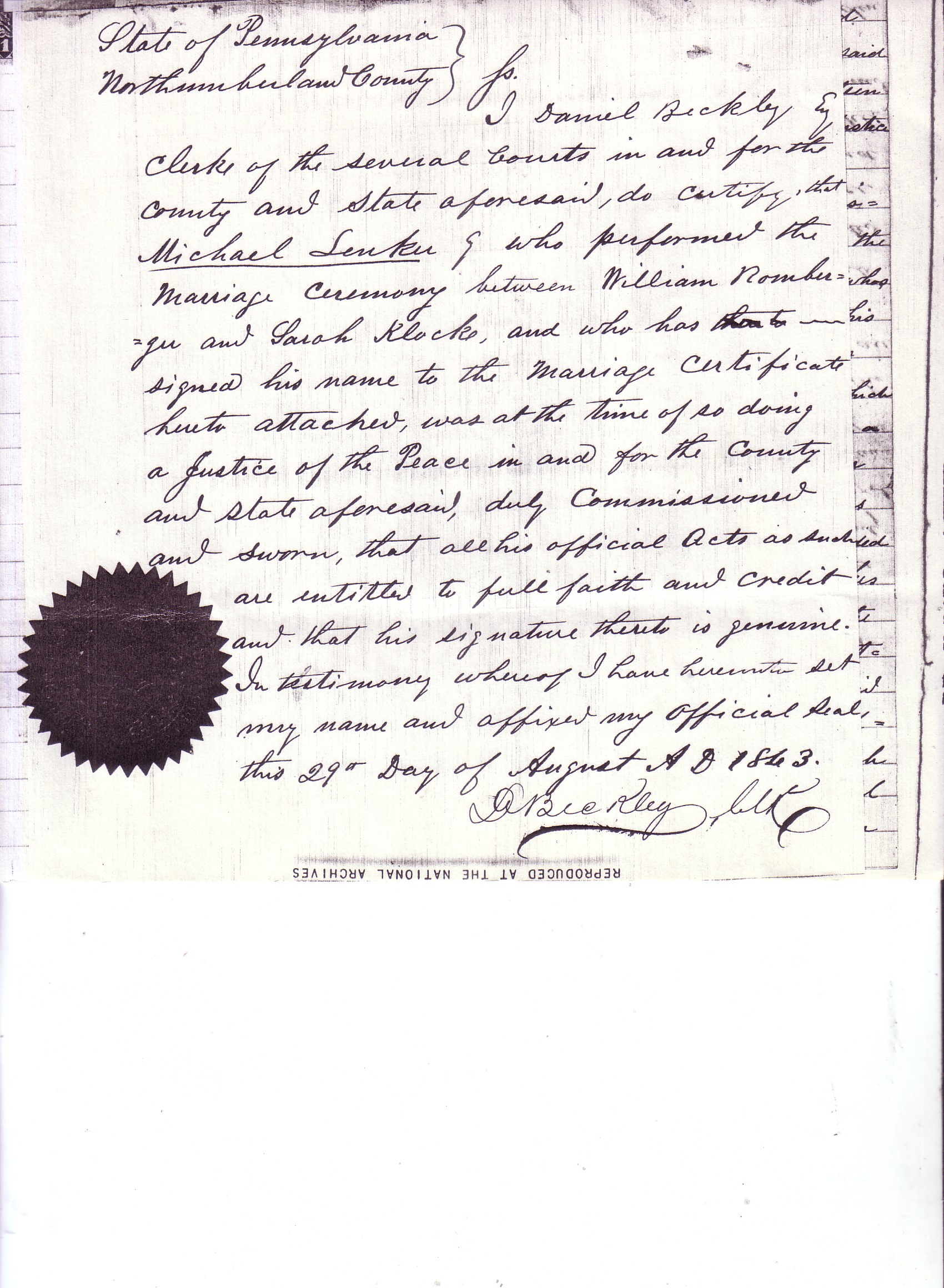 Pension Document #8
__________________________________________________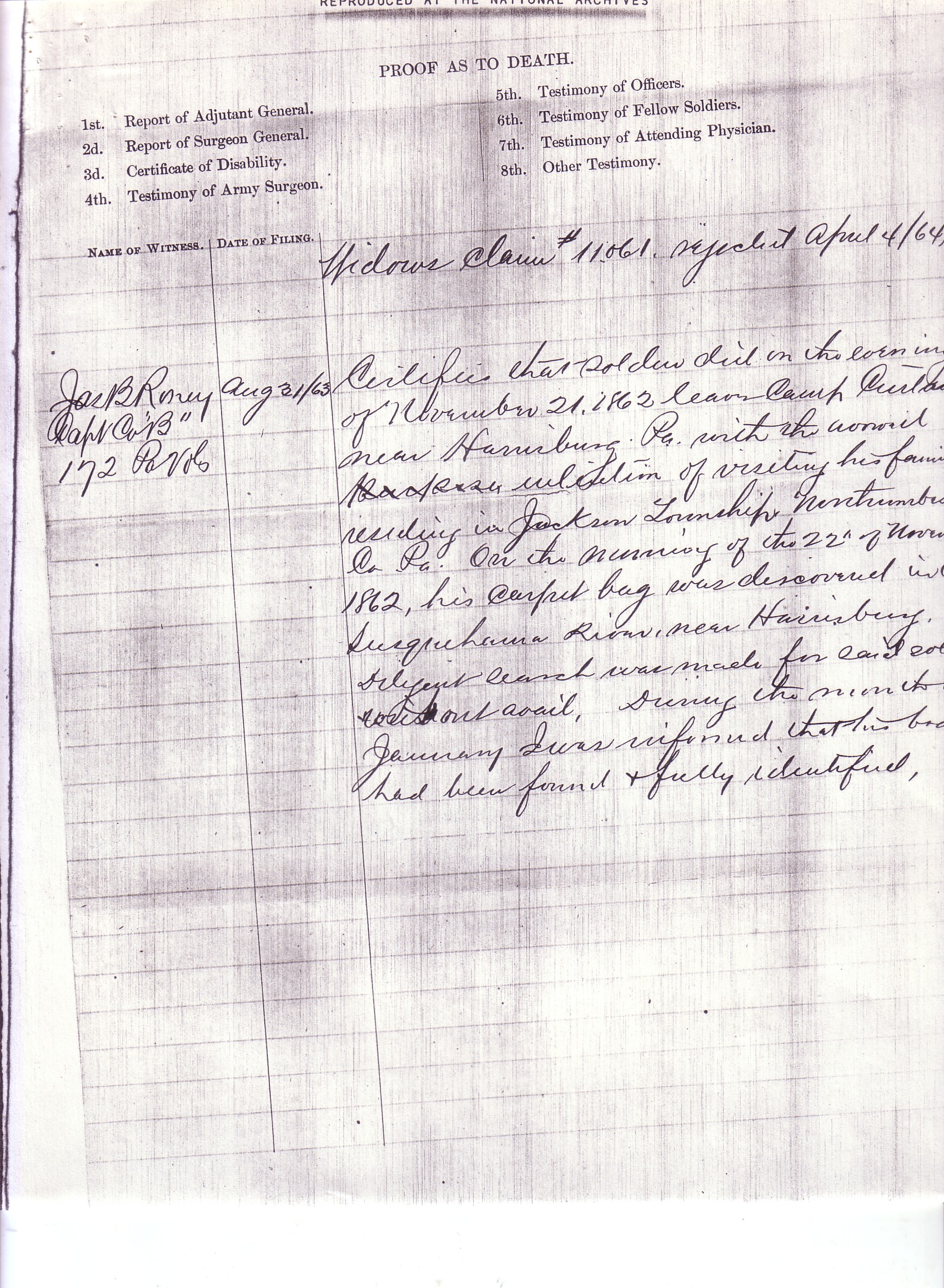 Pension Document #9
__________________________________________________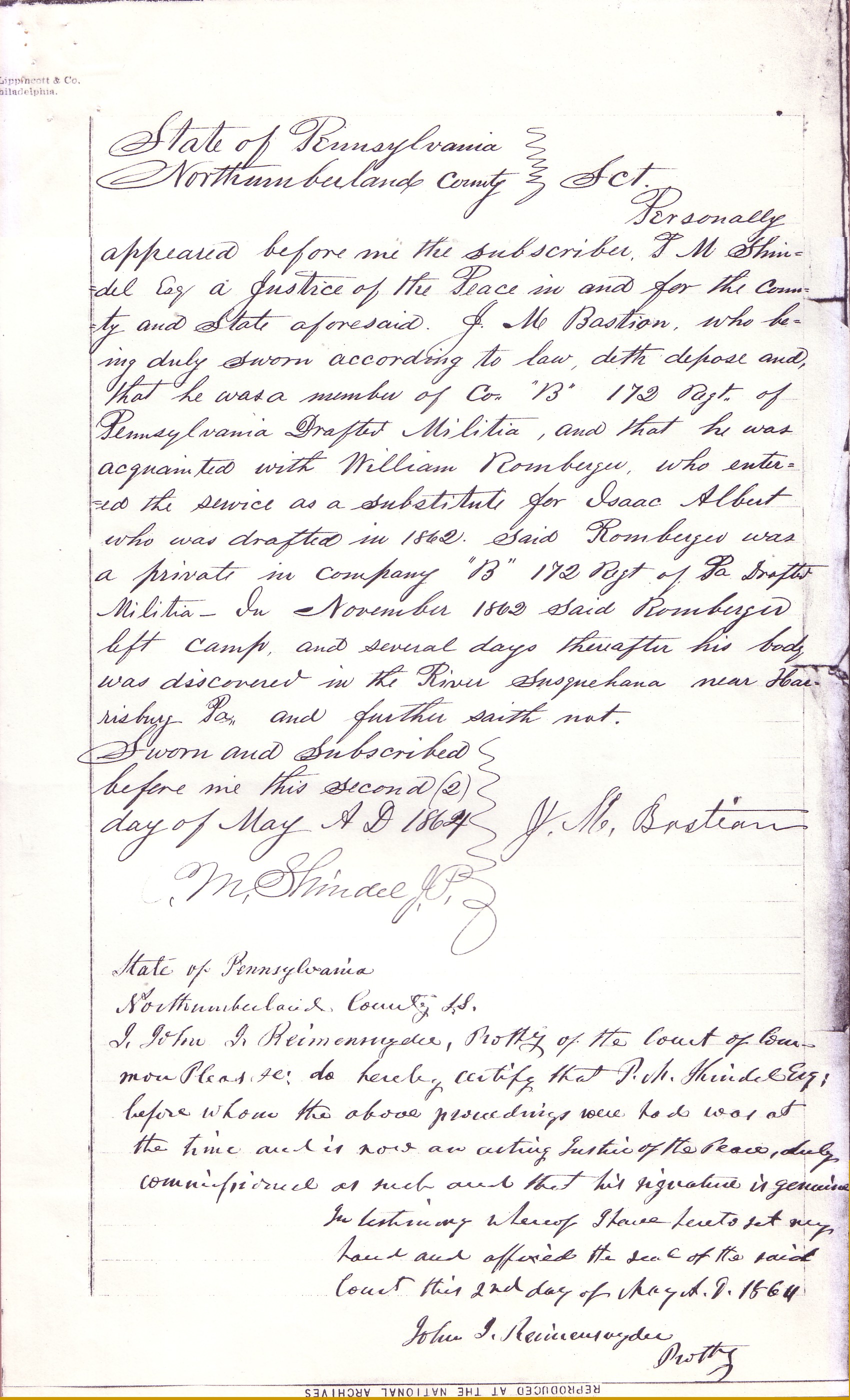 Pension Document #10
__________________________________________________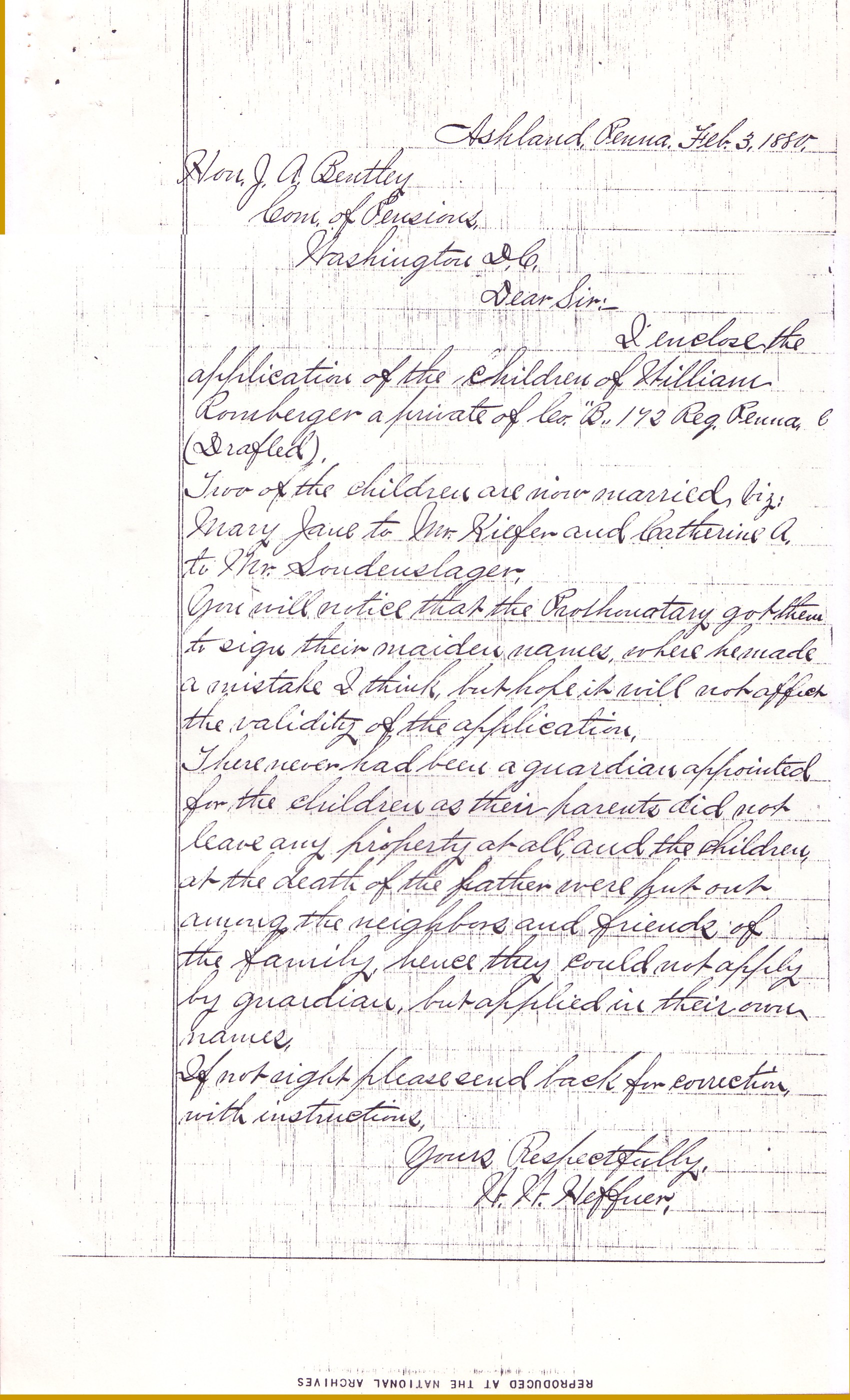 Pension Document #11
__________________________________________________
Pension Document #12
__________________________________________________