Posted By Norman Gasbarro on November 1, 2017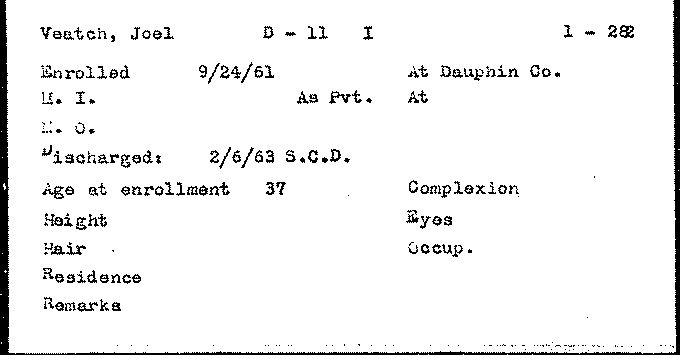 Joel Veatch was living in Williams Township, Dauphin County, Pennsylvania, in 1890 and at that time he reported to the census that he was a Civil War veteran and that he incurred a disability as result of his service – his right arm was shot off at the elbow.
The Pennsylvania Veterans' File Card, shown above from the Pennsylvania Archives, notes that Joel Veach, age37, enrolled in the 11th Pennsylvania Infantry, Company D, as a Private on 24 September 1861, in Dauphin County.  It also notes that he was discharged on a Surgeon's Certificate of Disability on 6 June 1863.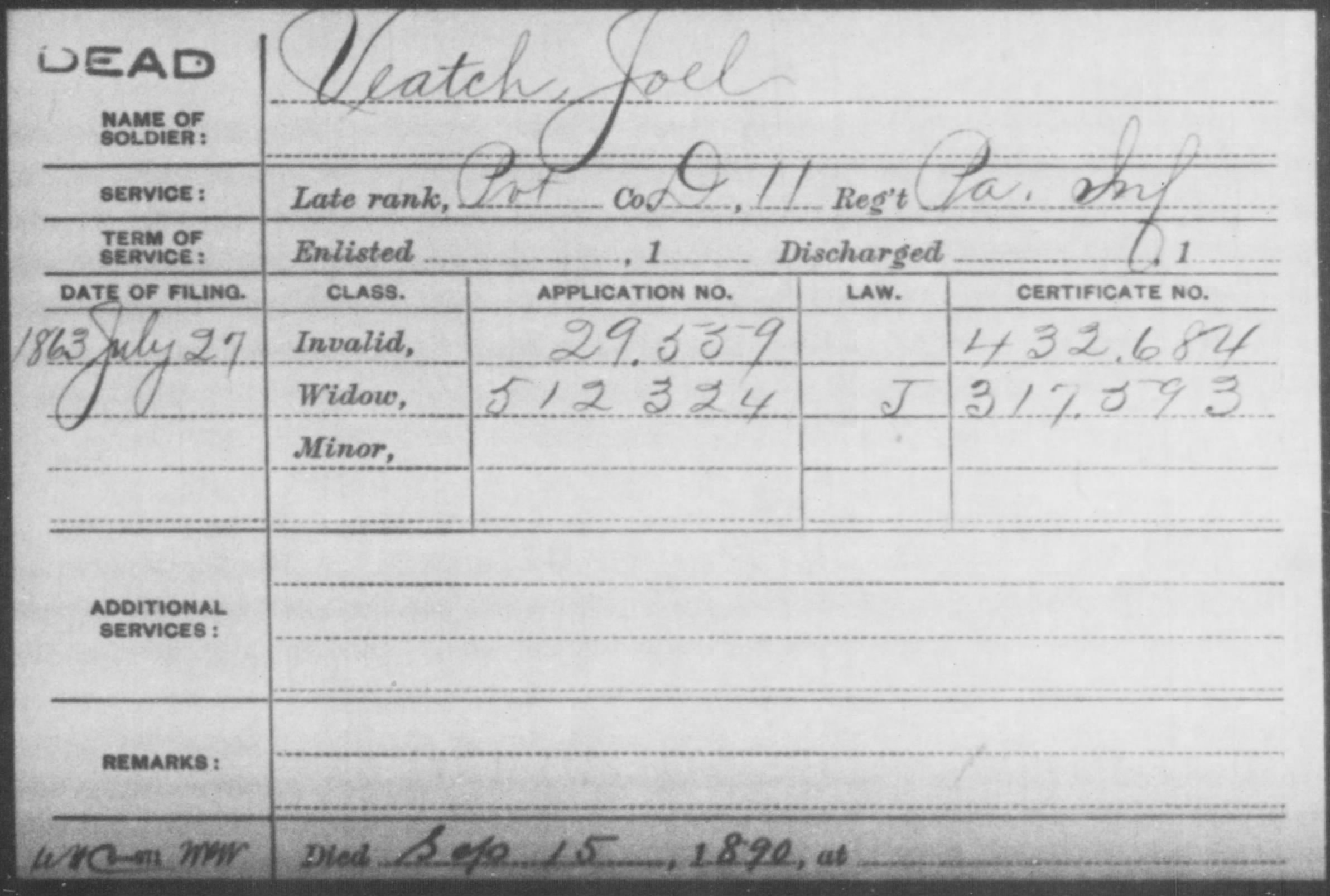 The Pension Index Card, above from Fold3, shows that an invalid pension was applied for on 27 July 1863, which was received and collected until his death.  Then his widow applied for pension benefits which she received until her death.
Genealogical records on Ancestry.com give more information about Joel Veatch:
He was born in Fayette County, Indiana, on 24 December 1825, the son of John Veatch (1788-1855). and Sarah [McLoney] Veatch.
By 1860, Joel Veatch moved to West Hanover Township, Dauphin County, where he was working as a day laborer.  He was married to Leah Phillips, who was born about 1823 in Pennsylvania, and the couple had four children in their household.
As previously noted, Joel served in the Civil War, He was wounded at the Battle of Antietam Creek in 1862, was discharged due to disability in 1863 and then applied for a pension.
By 1880, Joel and Leah were still living in West Hanover Township, and he was still working as a day laborer.
In 1890, as previously noted, Joel Veatch had moved to Williams Township.
Joel Veatch died on 15 September 1890 and was buried at Piketown, Dauphin County.  Leah then applied for pension benefits on 23 April 1891.
Leah [Phillips] Veatch died on 27 August 1898 and was buried at Piketown.
Although the 1890 census is the only record that locates Joel Veatch within the geographical area of the Civil War Research Project, he nevertheless must be included.  But, there is a need for more information about him.  Why did he move to Williams Township?  In tracing  the children who are recorded in the 1860 census, they either remained in the West Hanover Township area or moved further south into York County.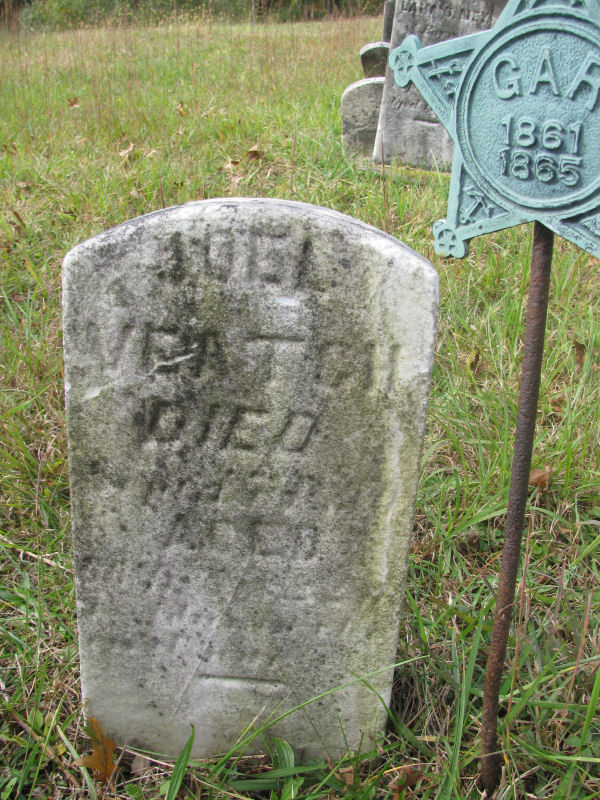 There is some information about Joel Veatch, provided by researcher Dennis Brandt, at Findagrave.
The pension application file for veteran and widow has not been consulted yet for this research.  Perhaps a blog reader has seen that file and would be willing to share its contents?