Posted By Norman Gasbarro on September 6, 2017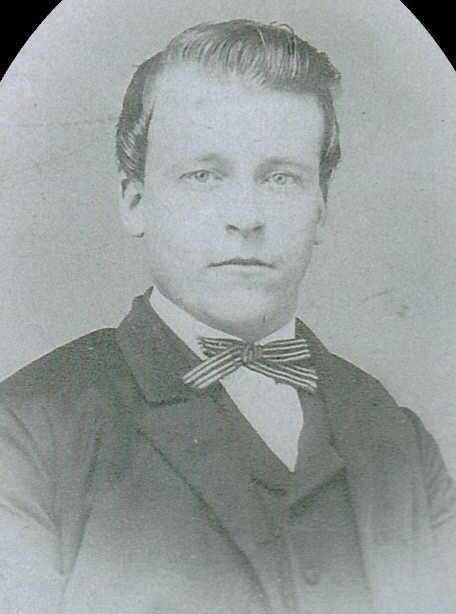 Previously on this blog, the Stites Family in the Civil War was featured.  At that time, a portrait of Dr. Samuel Stites (1816-1882), a contract surgeon during the Civil War, was featured, along with some Civil War records of his son, William D. Stites.
The portrait at the top of this post is said to be of William D. Stites and was found on a public tree on Ancestry.com.
William D. Stites died in Millersburg, Dauphin County, Pennsylvania, and is buried in the Oak Hill Cemetery there.  During the Civil War he served as a Private in the 47th Pennsylvania Infantry, Company D.  He is recognized on the Millersburg Soldier Monument as "W. D. Stites."
AN obituary of William D. Stites appeared in the Elizabethville Echo, 11 November 1915: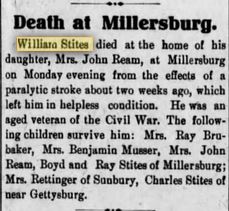 Death at Millersburg

William Stites died at the home of his daughter, Mrs. John Ream, at Millersburg, on Monday evening from the effects of a paralytic stroke about two weeks ago which left him in helpless condition.  He was an aged veteran of the Civil War.  The following children survive him:  Mrs. Ray Brubaker; Mrs. Benjamin Musser; Mrs. John Ream; Boyd Stites and Ray Stites of Millersburg; Mrs. Charles Rettinger of Sunbury; Charles Stites of near Gettysburg.
___________________________________
News clipping is from Newspapers.com.