Posted By Norman Gasbarro on July 3, 2017

The name McCoy Sargut appears on the Lykens G.A.R. Monument as a Civil War soldier who was killed in the war.  He is named with the men who served as privates.  He is found in the military records as Sarger and Sargert.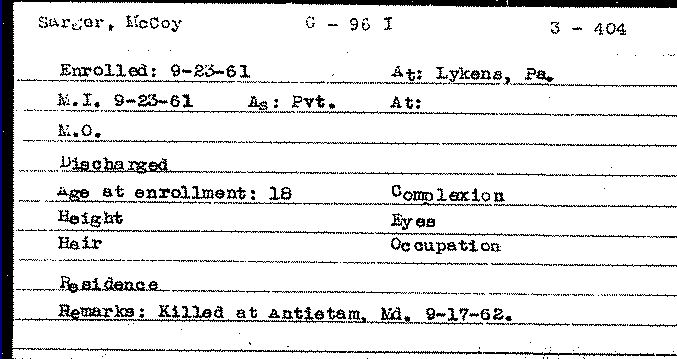 McCoy Sarger enrolled at Lykens, Dauphin County, Pennsylvania, on 23 September 1861, as a Private in the 96th Pennsylvania Infantry, Company G.  He was mustered into service the same day.  At the time of his enrollment, he was 18 years old (born about 1843).   According to the file card from the Pennsylvania Archives (shown above), he was killed at Antietam on 17 September 1862.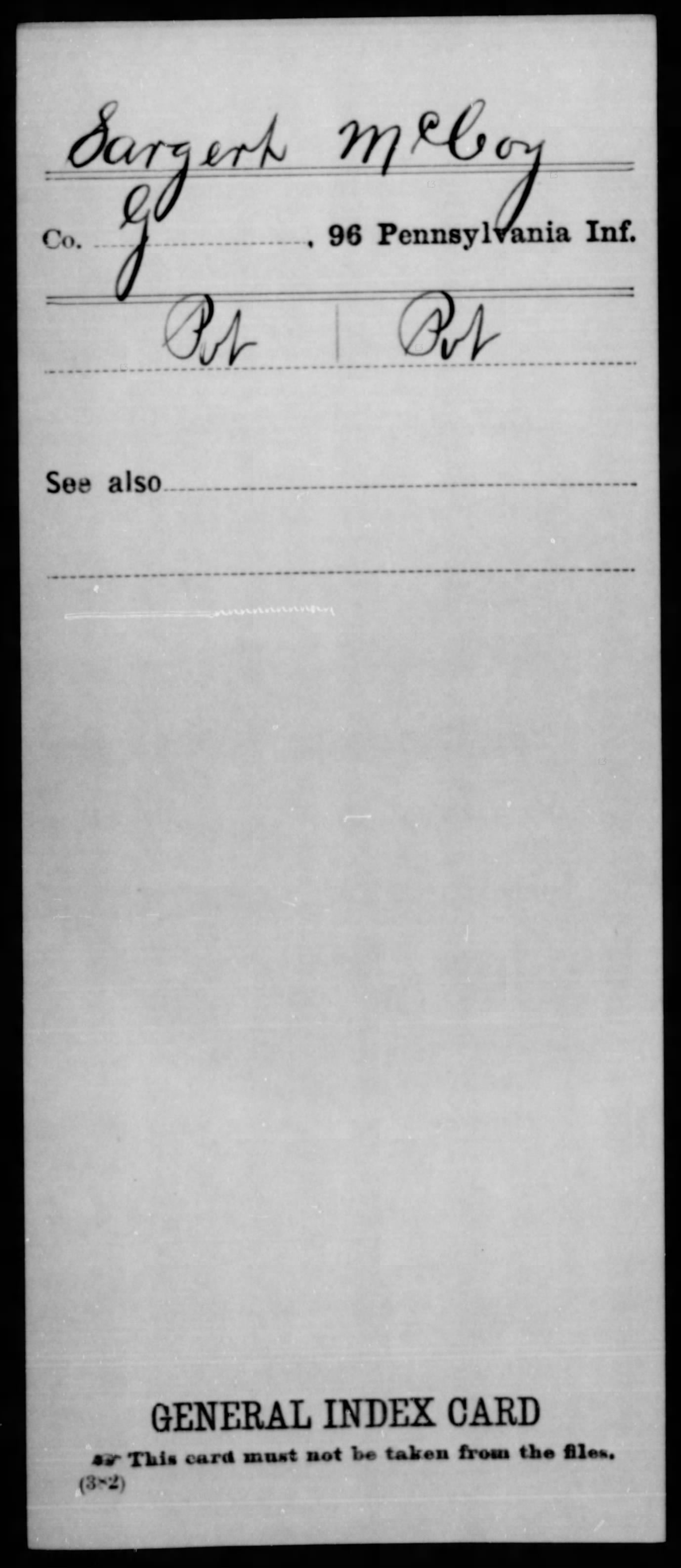 The Military Index Card from Fold3 (above) has his name as McCoy Sargert.
No Pension Index Card was located for a widow or other survivor, so it has to be assumed that there was no pension application based on his service.
At this time, nothing else has been found.
Information is sought about this soldier who paid the ultimate sacrifice for the cause. If any readers can provide information, it will be added to his file and/or posted here.