Posted By Norman Gasbarro on March 3, 2017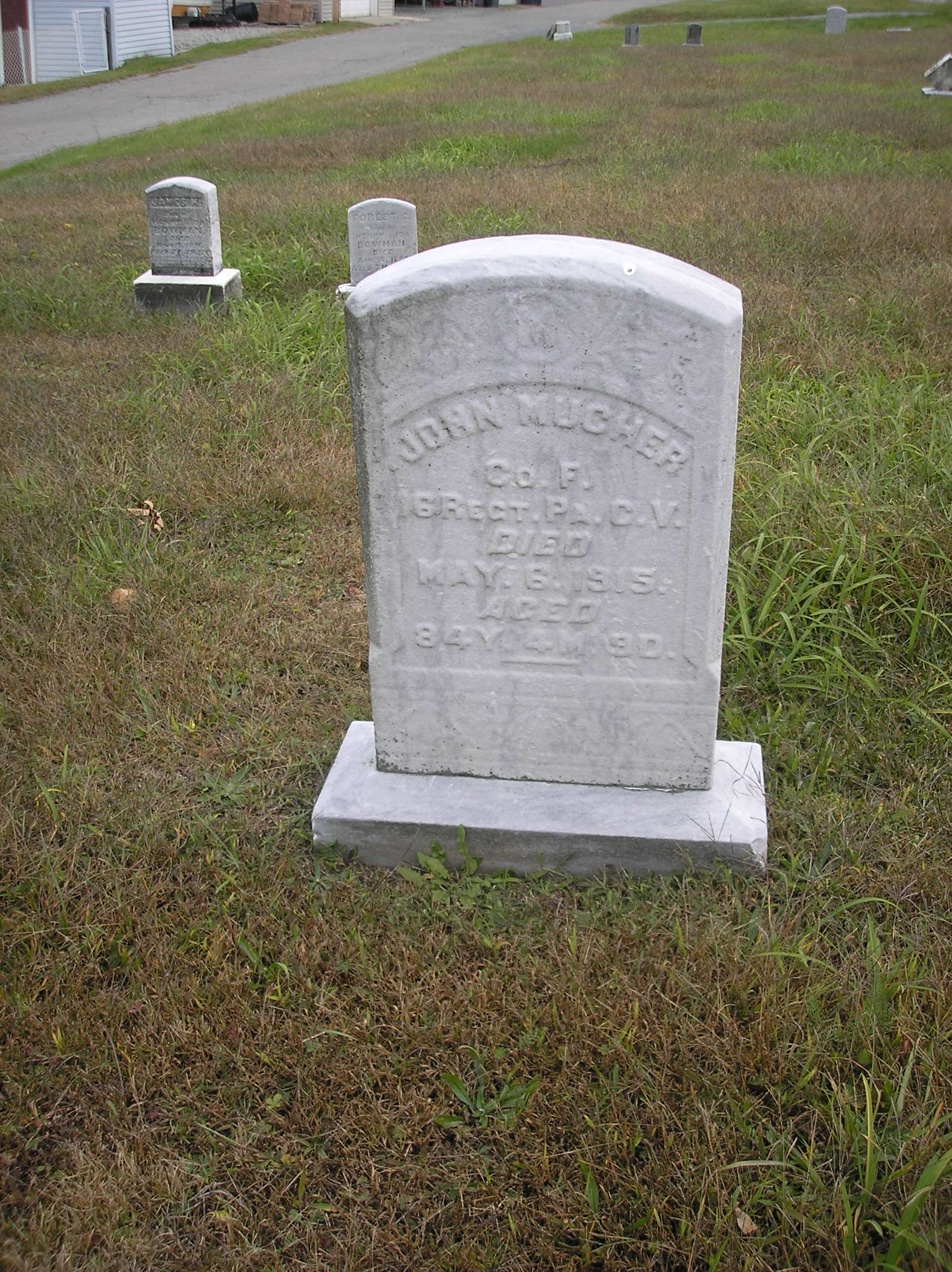 John Muchler died on 6 May 1915 and is buried in the Lykens Cemetery, Lykens, Dauphin County, Pennsylvania.  According to his grave marker, he served as a Private in Company F of the 16th Pennsylvania Cavalry during the Civil War.
Jacob Muchler was a German immigrant who was born on 28 December 1830.  On several documents, including his death certificate, it was stated that his parents were"unknown."  According to one source, he arrived in America in 1837.
On 23 December 1848, John Muchler married Magdalena "Lena" Rudisill (1824-1900) at Wiconisco.  Together they had at least eight children.  After Lena's death John married Catherine Lengle, who was born about 1835. The pension record (shown below from Ancestry.com) does not show that she survived him.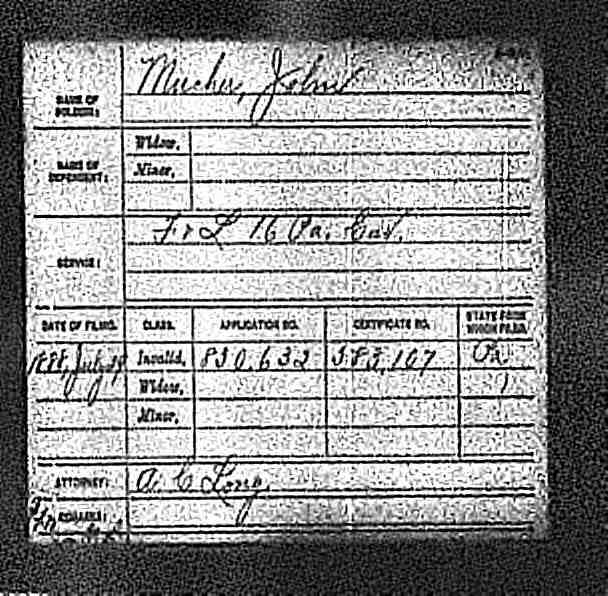 In July 1888, John Muchler applied for a veterans' pension, which he was awarded and collected until his death.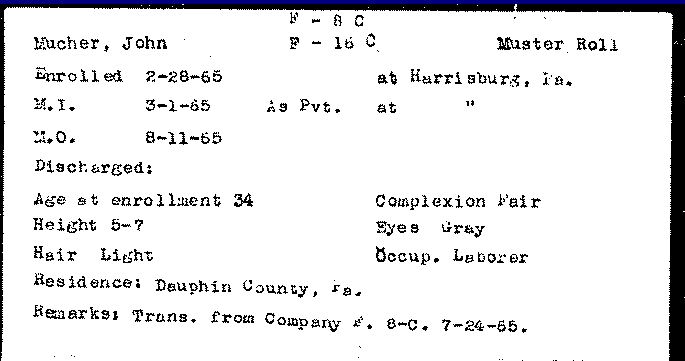 The Pennsylvania Veterans' File Card, shown above from Pennsylvania Archives, notes that John Mucher enrolled 28 February 1865 at Harrisburg in the 16th Pennsylvania Cavalry.  At the time he was 34 years old, stood 5 foot 7 inches tall, resided in Dauphin County, and was working as a laborer.  He had light hair, grey eyes, and a fair complexion.
On 24 July 1865, John Muchler transferred to the 8th Pennsylvania Cavalry.  He was mustered out with his company on the 11 August 1865.
Finally, for his service in the Civil War, John Mucher is recognized on the Lykens G.A.R. Monument: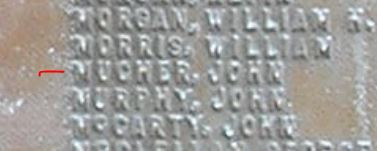 Please add additional information and corrections as comments to this post.