Posted By Norman Gasbarro on February 25, 2017
William Morgan, born 18 May 1831, son of Jacob Moyer/Meyer (1804-1869), and Rebecca [Ferree] Moyer (1809-1883), in Washington Township, near Elizabethville, Dauphin County, Pennsylvania.  He lived most of his life in Wiconisco Township and Lykens Borough, where he worked as a carpenter.  He married Lydia Schadel and had at least six children with her.  He died on 3 November 1887 and is buried at the I.O.O.F. Cemetery in Lykens Borough.  His grave marker is pictured above.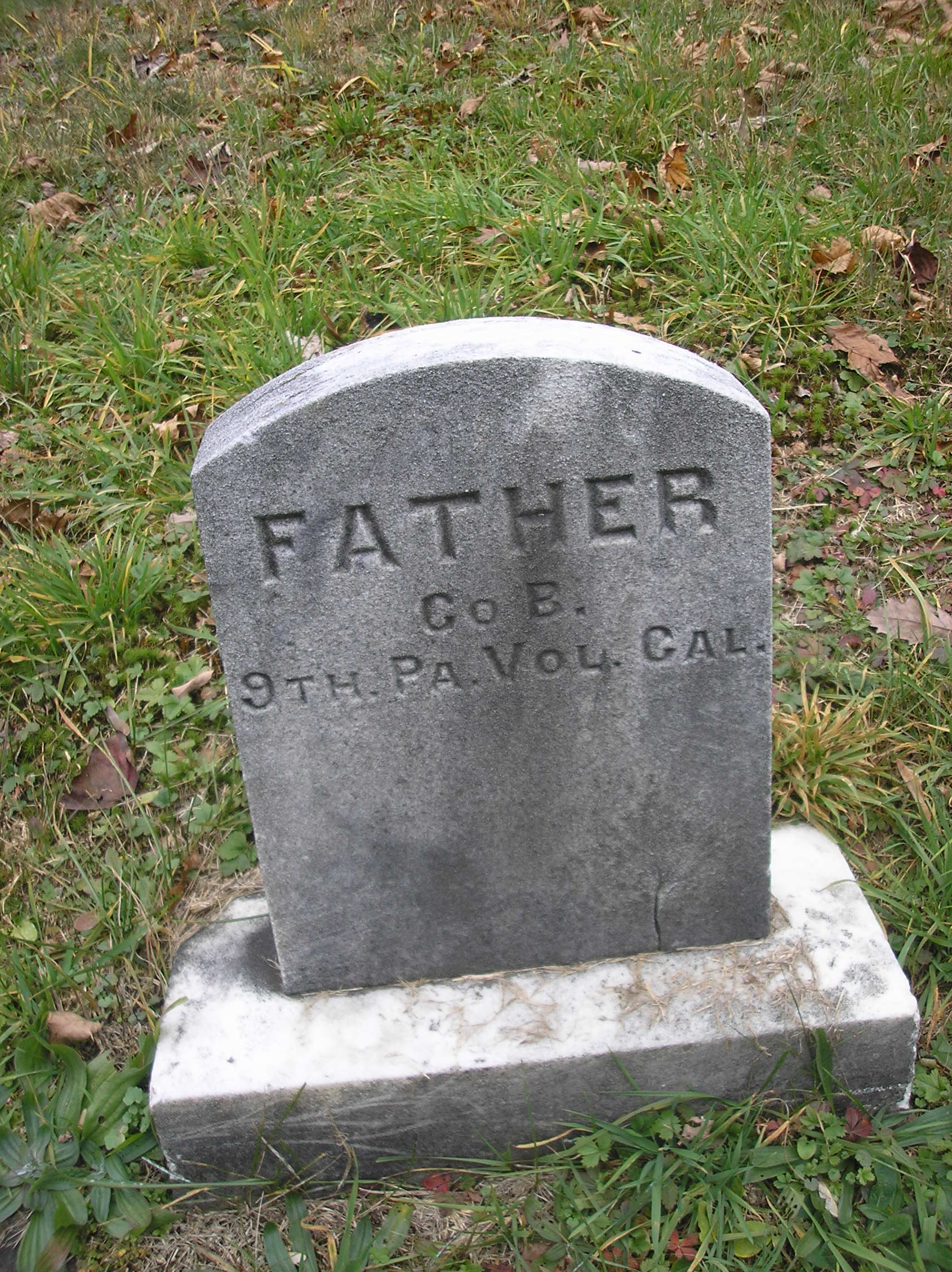 Adjacent to the large grave maker for William Moyer at the I.O.O. F. Cemetery, is a smaller stone, on which it is noted that "Father, Company B, 9th Pennsylvania Volunteer Cavalry [9th Pennsylvania Cavalry]."
Since no William Moyer has been located in the records of the 9th Pennsylvania Cavalry, the question has to be asked if he ever served.  It is possible that the smaller stone has been mistakenly placed in the cemetery and the "father" referred to is another individual.
It also must be noted that William Moyer does not appear on the Lykens G.A.R. Monument as a veteran of the Civil War.  However, there are a number of individuals who did serve but are not included on that monument, so that alone should not be prof he did not serve.
Comments and e-mail are welcome!