Posted By Norman Gasbarro on February 23, 2017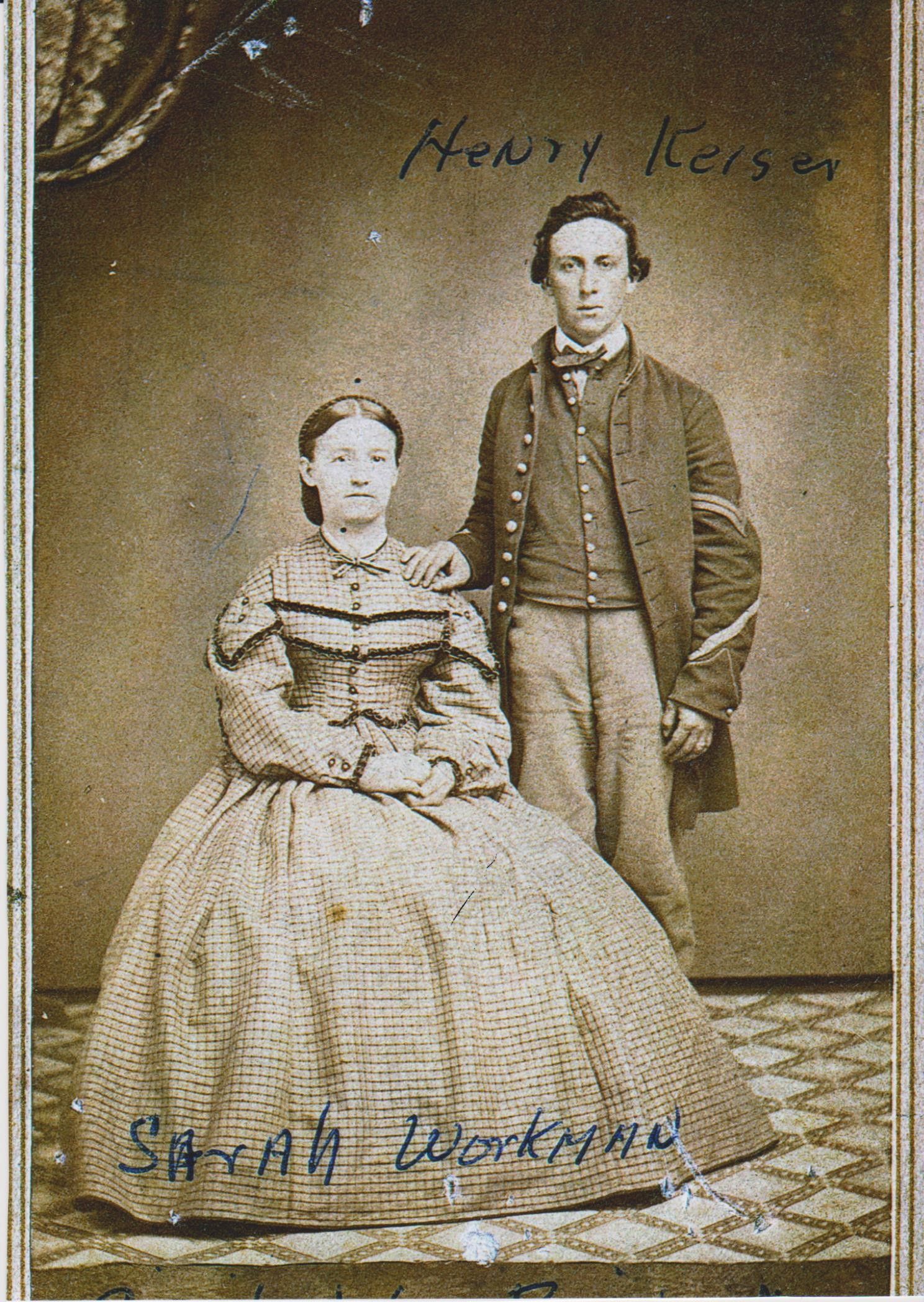 Previously on this blog, a portion of the diary of Henry Keiser of Lykens, Dauphin County, Pennsylvania, was presented under the title, The Henry Keiser Diary – Furlough, Marriage, Return to the Front.
At the time of that writing, no picture was available of Henry Keiser in his Civil War uniform, and the only picture available of both Henry Keiser and his bride, Sarah "Sallie" Workman, was taken many years after the war.
Throughout the diary, which was kept from 1861 through 1865, while Henry was serving in the 96th Pennsylvania Infantry and later the 95th Pennsylvania Infantry, he frequently noted pictures that were taken (carte de visite's) and the mailing of those pictures to friends and relatives.
In early December 2016, a direct descendant of Henry Keiser, sent an e-mail with the above photograph attached.  Unfortunately, as she stated in the e-mail, someone had written the names on the photo.  Fortunately though, there is now a photograph of Henry and Sallie to go with the diary!
For other Civil War Blog posts based on Henry's diary, click here.  Also, Jake Wynn has written and published a number of posts on Henry Keiser and the diary, one of which can be found at Corporal Keiser's Christmas.