Posted By Norman Gasbarro on February 21, 2017

The name of Elias Minnick appears on the Lykens G.A.R. Monument as a Private who was killed in the Civil War.   His name is most often found in the records as Michael Minnich.
His military record states that he was a member of the 16th United States Infantry, Company C.  He enlisted on 29 February 1864 and he was killed in action at Marietta, Cobb County, Georgia, on 4 July 1864.  He is buried at the Marietta National Cemetery.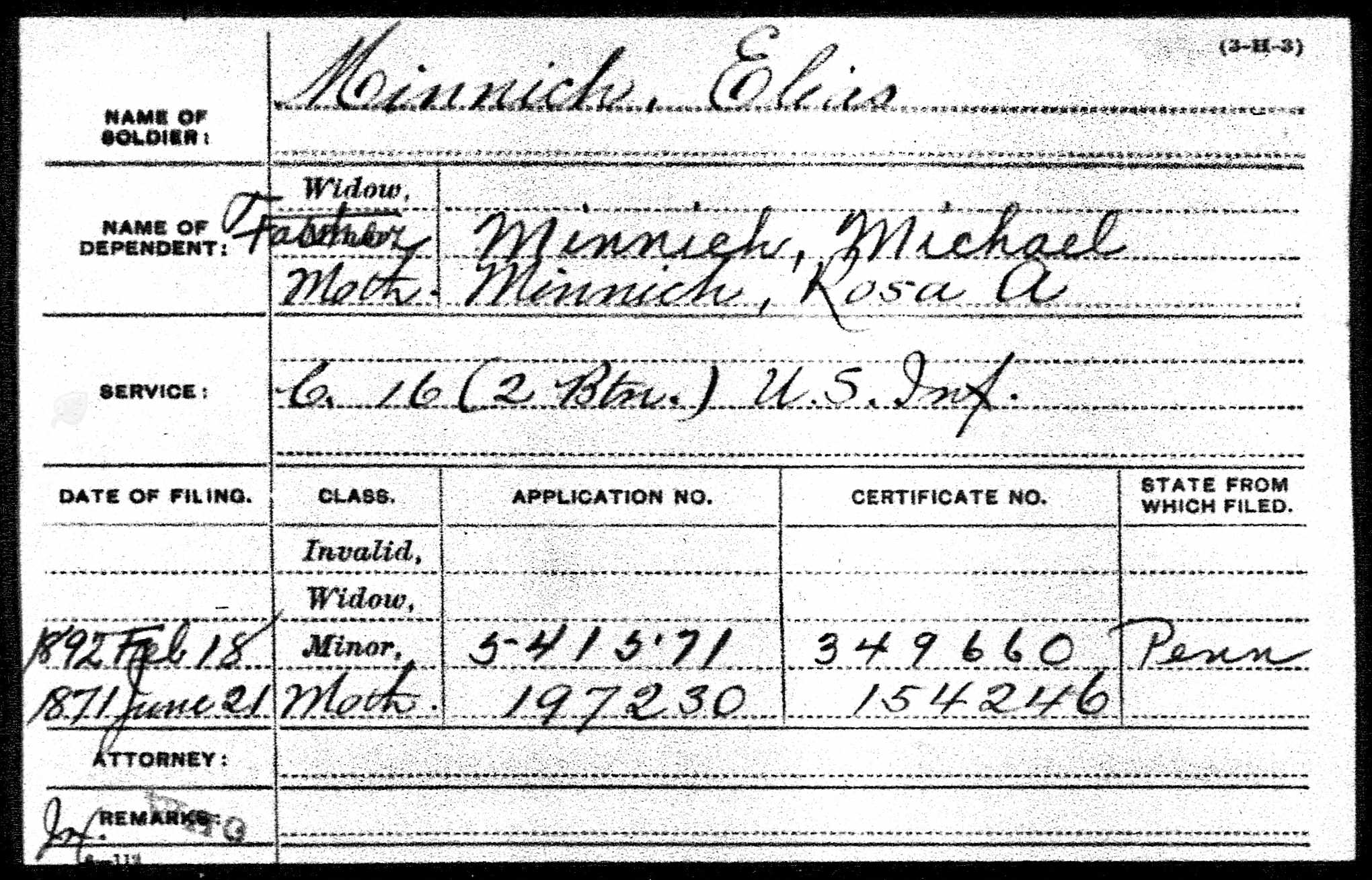 Elias Minnich was born in Dauphin County, Pennsylvania, about 1843, the son of Michael Minnich (1811-1891) and Rosa [Kern] Minnich (1812-1890).  in 1850, Elias was living with his family in Washington Township, near Elizabethville, Dauphin County, and in 1860 Elias was working as a servant in Lykens Township.
The Pension Index Card (shown above from Ancestry.com), indicates that his mother applied for survivor benefits on 21 June 1871, which she received and collected until her death in 1890, whereupon the father applied and received the benefits until his death in 1891.
Elias had two brothers who served in the war and survived:  Josiah Minnich and Cyrus Minnich.  Another brother, Uriah Minnich, was not a Civil War veteran, but was killed in an accident at Short Mountain Colliery, 6 May 1901.
Additional information about Elias Minnich can be added as comments to this post.