Posted By Norman Gasbarro on November 11, 2016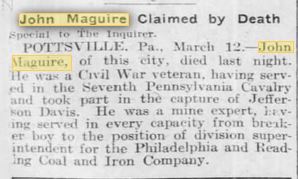 The Philadelphia Inquirer of 13 March 1912 reported the death of John Maguire, a former mine superintendent:
John Maguire Claimed by Death

Special to the Inquirer

POTTSVILLE, Pennsylvania, 12 March 1912 — John Maguire, of this city, died last night.  He was a Civil War veteran, having served in the 7th Pennsylvania Cavalry and took part in the capture of Jefferson Davis.  He was a mine expert, having served in every capacity from breaker boy to the position of division superintendent for the Philadelphia and Reading Coal and Iron Company.
Previously John Maguire had been located (as John Magnin) in the 1890 Veterans' Census of Tremont, Schuylkill County, Pennsylvania.  That census information is presented below:

As shown in the Pennsylvania Veterans' Card File, as well as the 1890 Census, John Maguire served in two different regiments: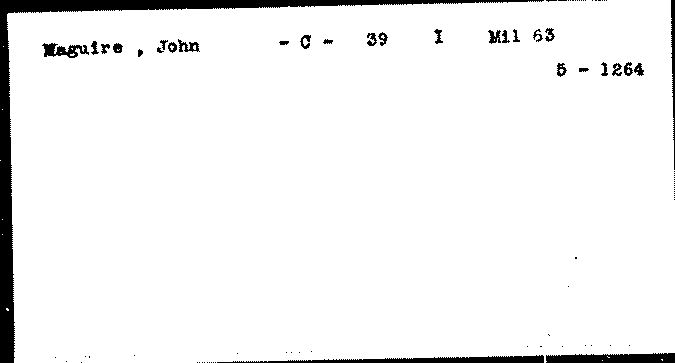 The above card from the Pennsylvania Archives confirms that a John Maguire served in the 39th Pennsylvania Infantry (Emergency of 1863) Company C.  Other records for that service show he was a Private, was mustered into service in late June 1863, and discharged at the end of the emergency in early August 1863.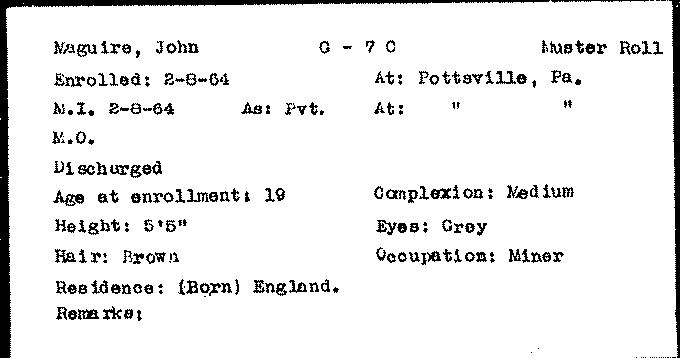 The above card from the Pennsylvania Archives confirms that a John Maguire served as a Private in the 7th Pennsylvania Cavalry, Company C.  However, the card is incorrect in that he actually was in Company F.  At enrollment, he stated that he was 19 years old, born in England, stood 5 foot 7 inches tall, had a medium complexion, grey eyes, and was a miner.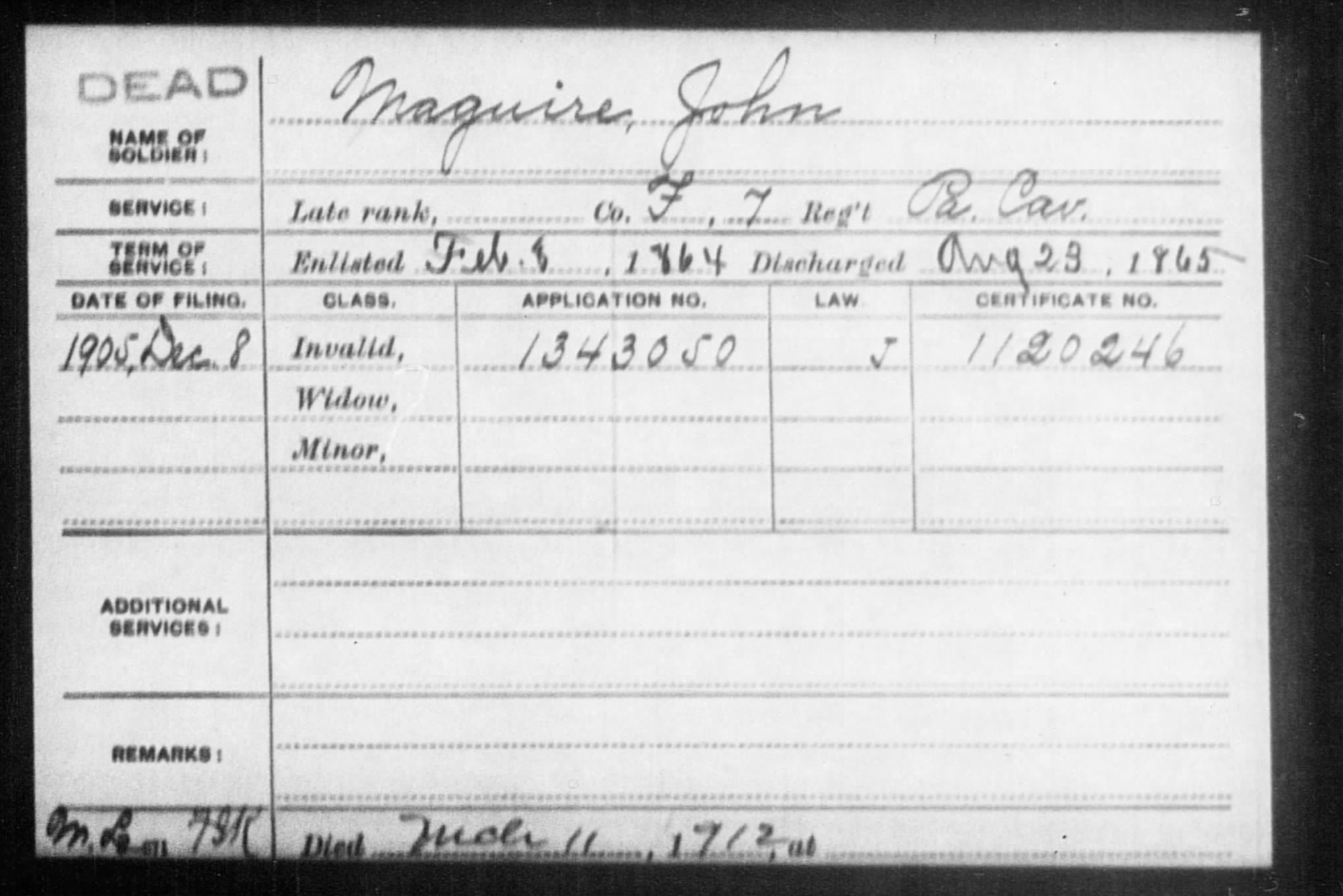 The Pension Index Card (above, from Fold3) for the John Maguire who served in the 7th Pennsylvania Cavalry, Company F.  He applied for a pension on 8 December 1905, which he received.  And, the card confirms information in the obituary that he died on 11 March 1912.
Other records show that John Maguire emigrated to the United States in the early 1850s, and was married to Sarah Jane Lowthert who died on 5 June 1909 in Pottsville.  John appears in the 1910 Census for Pottsville as a widower and not working (presumably retired and collecting a Civil War pension).  His unmarried children are living with him.  He also reported in 1910 that he had served in the Union Army.
On John Maguire's death certificate, his parents were named as Thomas Maguire and Annie [Callow] Maguire, both of England.
Not much more about John Maguire is known at this time.  Any readers who can offer additional information can do so by adding a comment to this post.  Of particular interest is how he rose from a slate picker to a mine superintendent in the coal industry – and any other information on his activities in an around Tremont while he lived there.
Also, can anyone explain how he was involved in the capture of Jefferson Davis?