Posted By Norman Gasbarro on May 19, 2016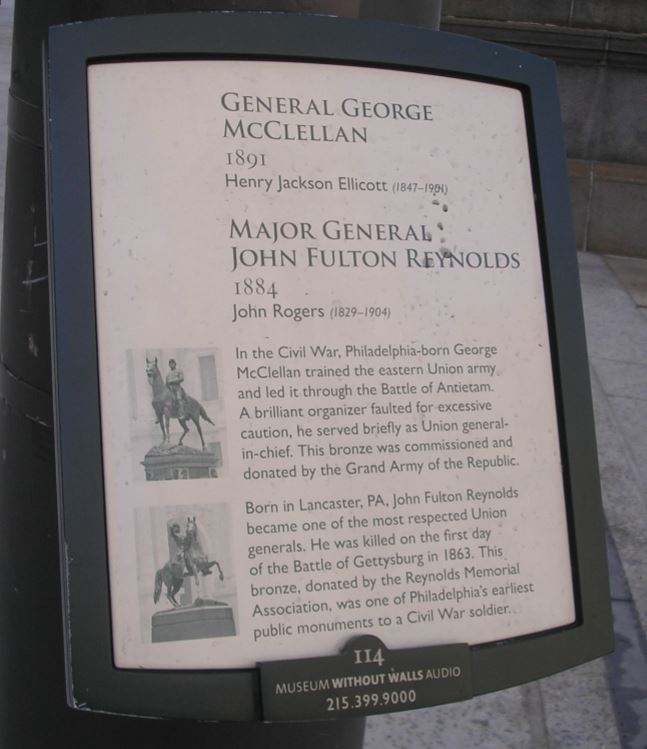 Today's post is a photo essay on the two Civil War equestrian statues on the north side of Philadelphia's City Hall.  Above is the "Museum Without Walls" marker describing the statues and below is the text of the marker:
GENERAL GEORGE McCLELLAN

1891

Henry Jackson Ellicott (1841-1901) – Sculptor

MAJOR GENERAL JOHN FULTON REYNOLDS

1884

John Rogers (1829-1904) – Sculptor

In the Civil War, Philadelphia-born George McClellan trained the eastern Union army and led it through the Battle of Antietam.  A brilliant organizer faulted for excessive caution, he served briefly as Union general-in-chief.  This bronze was commissioned and donated by the Grand Army of the Republic.

Born in Lancaster, PA, John Fulton Reynolds became one of the most respected Union generals.  He was killed on the first day of the Battle of Gettysburg in 1863.  This bronze, donated by the Reynolds Memorial Association, was one of Philadelphia's earliest public monuments to a Civil War soldier.
——————————-
Views of the Gen. George McClellan Statue: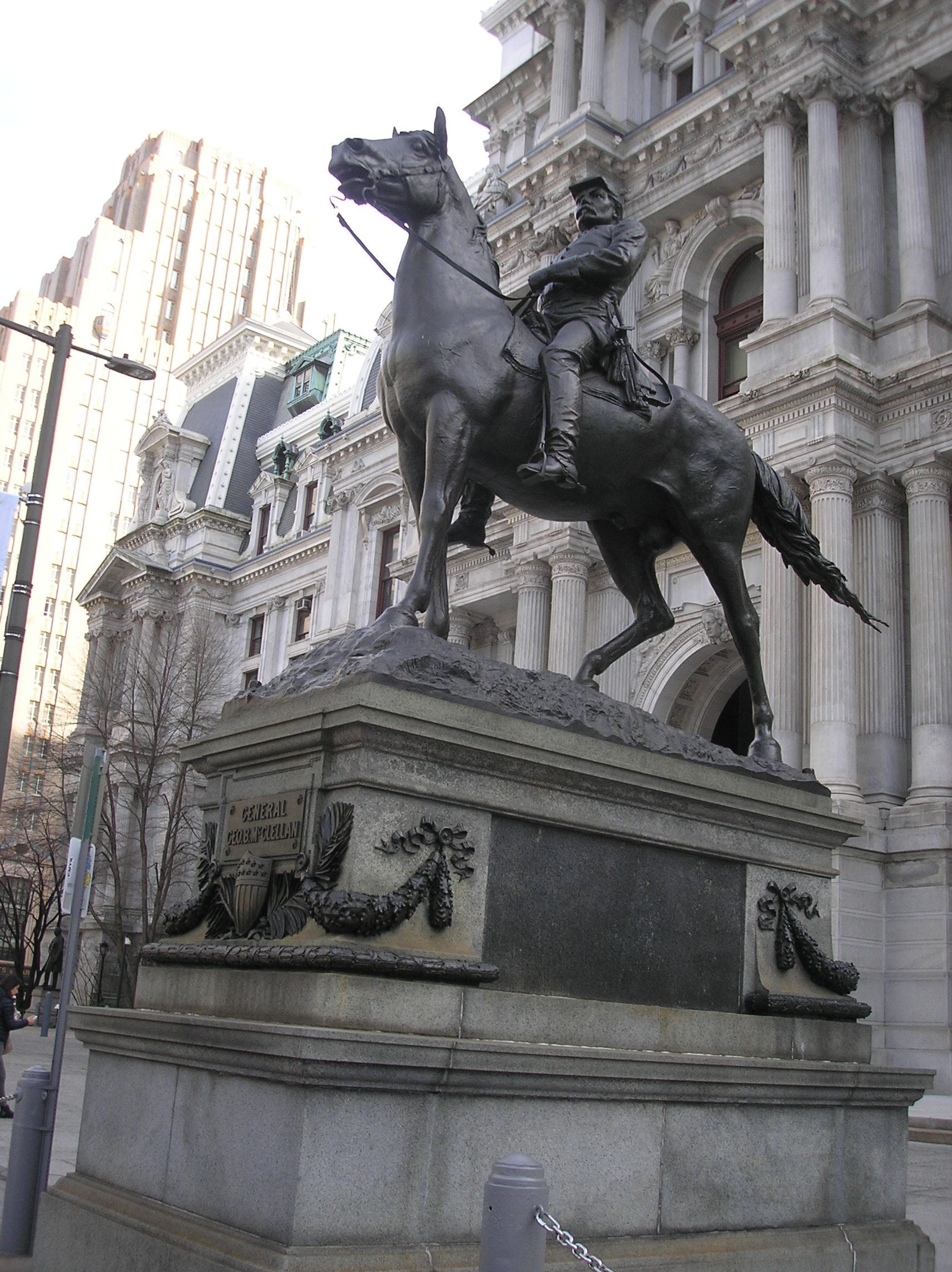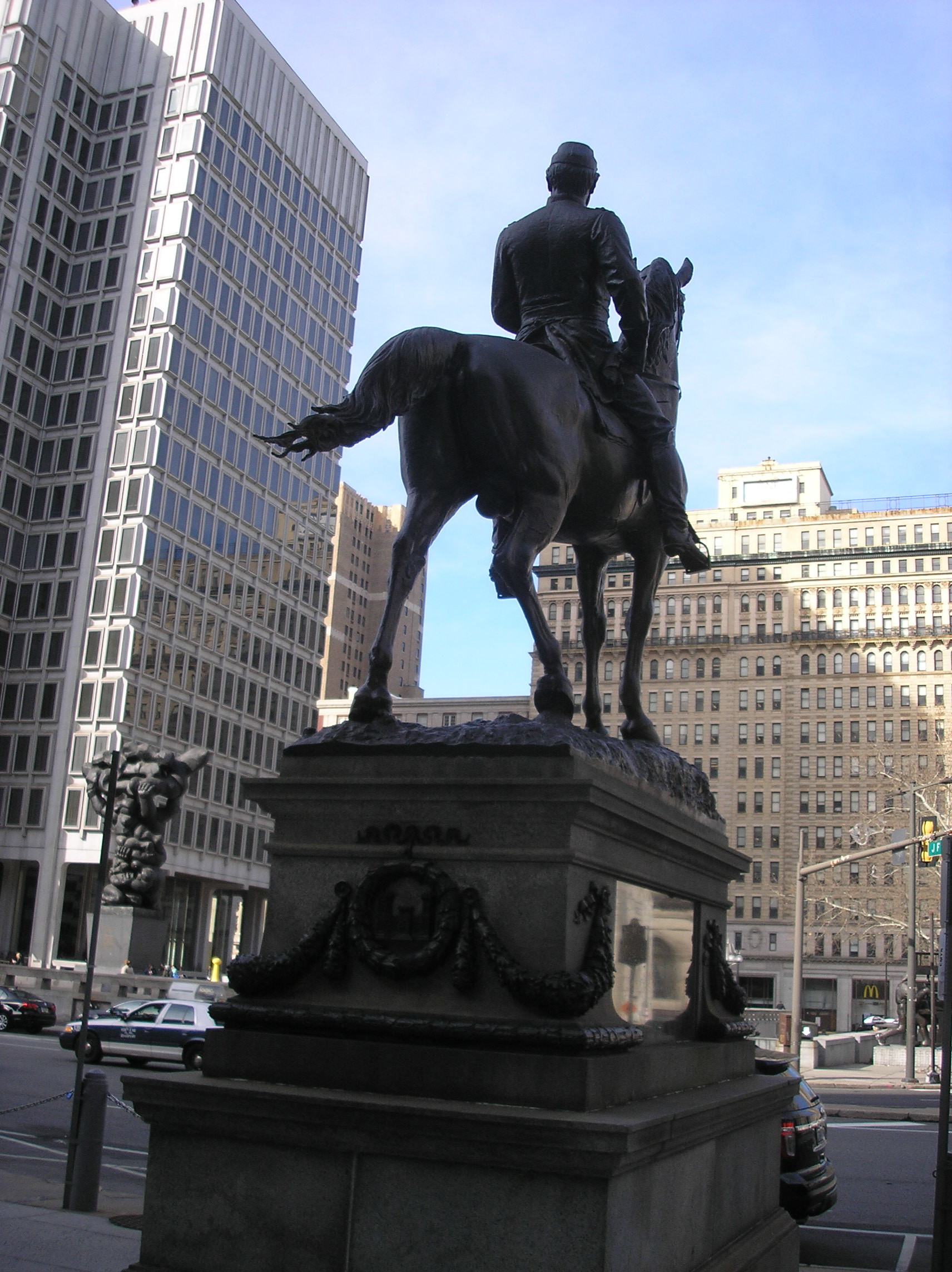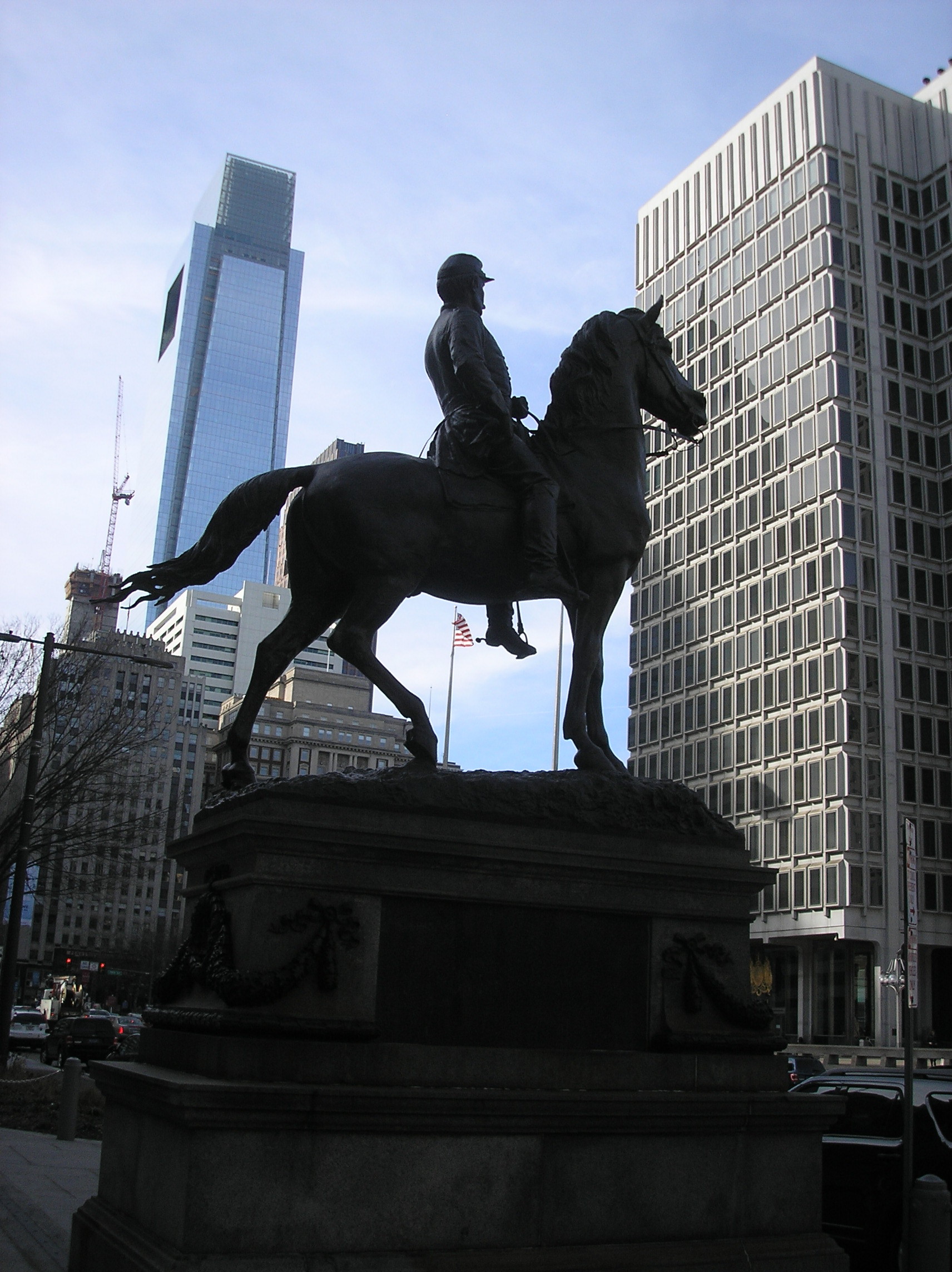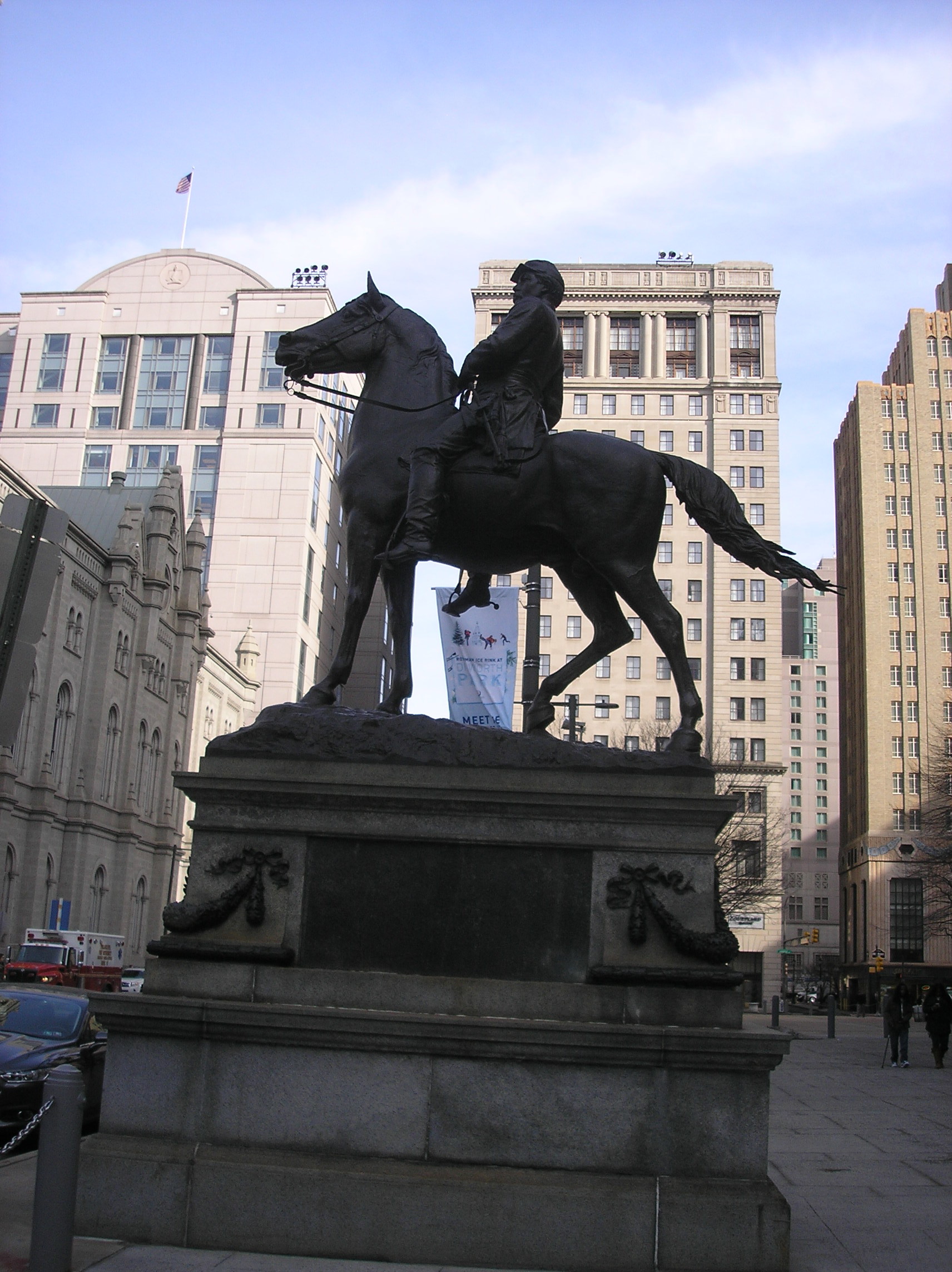 ——————————–
Views of the Gen. John Fulton Reynolds Statue: