Posted By Norman Gasbarro on April 7, 2016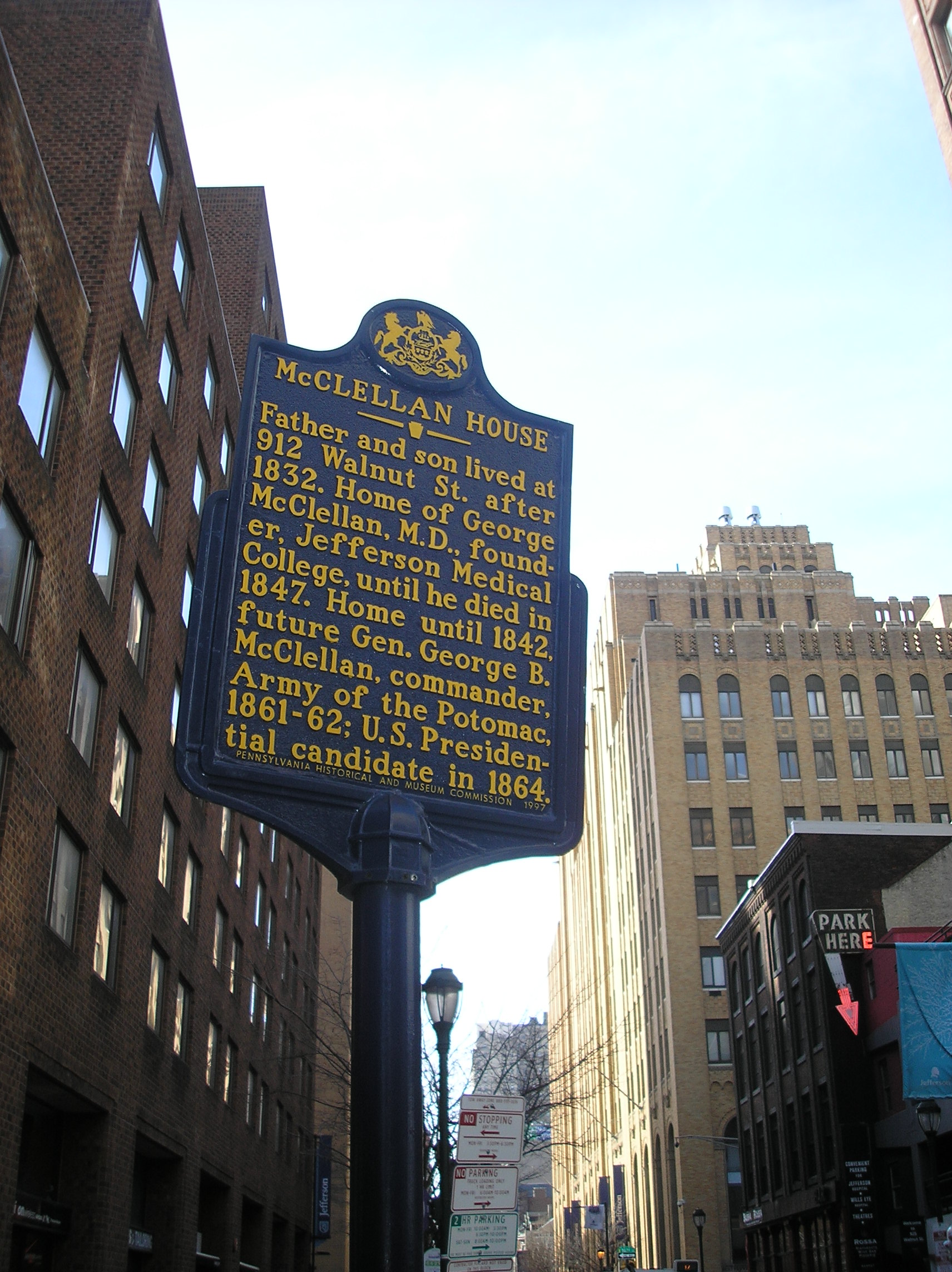 The McClellan House was located at 912 Walnut Street, Philadelphia.  A historical marker was placed on the sidewalk in front of where the house once stood.  The marker reads:
McCLELLAN HOUSE

Father and son lived at 912 Walnut St. after 1832.  Home of George McClellan, M.D., founder, Jefferson College, until he died in 1847.  Home until 1842 future Gen. George B.McClellan, commander, Army of the Potomac, 1861-62; U. S. Presidential candidate in 1864.
Many of the buildings in the area near the historical marker are presently part of Thomas Jefferson University.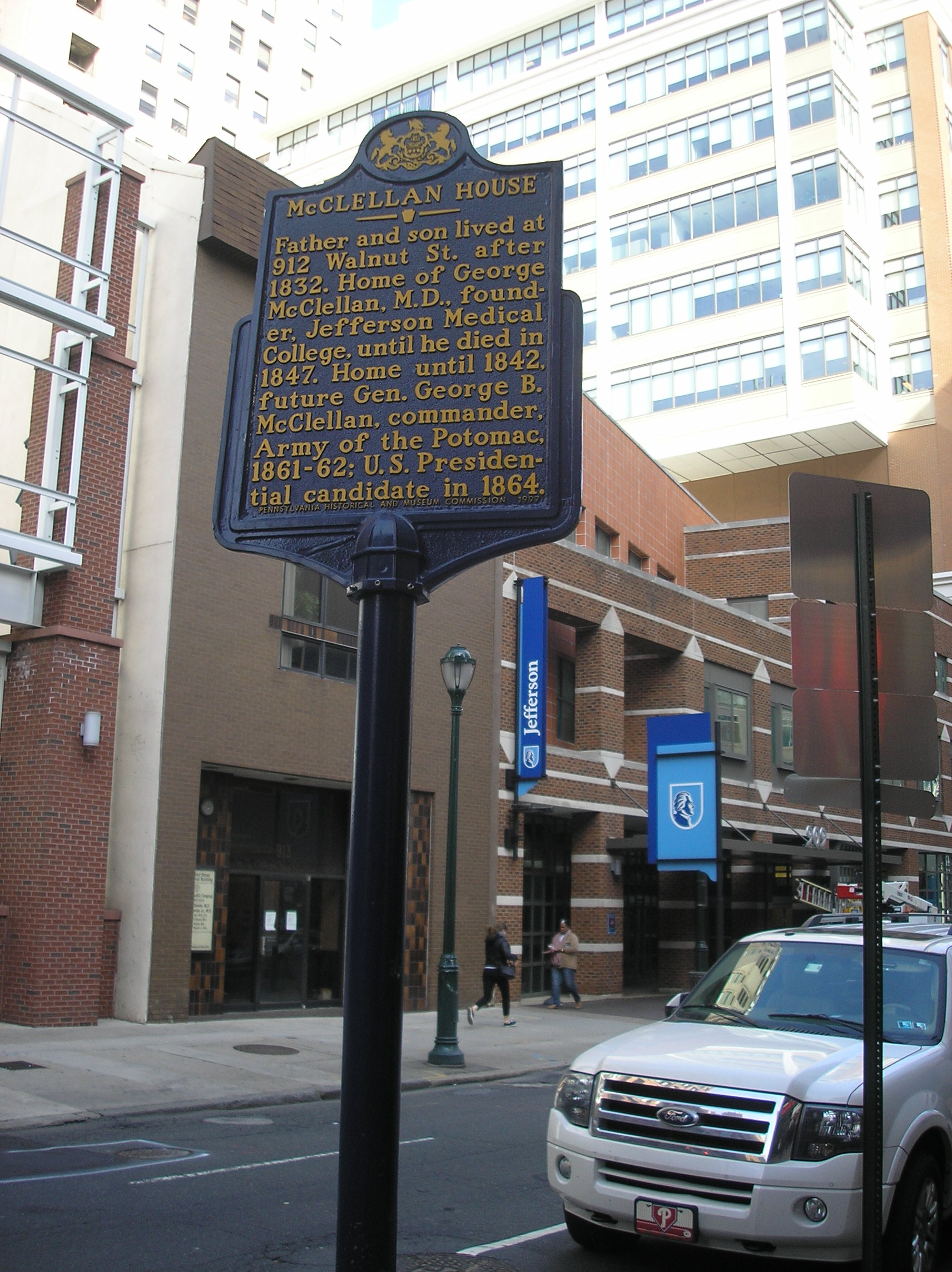 On the house's former location, at street level, is a convenience store.