Posted By Norman Gasbarro on April 8, 2016
In a prior post on this blog entitled Lykens Railroad Station, maps were presented showing the locations of Civil War era railroad structures at the terminus of the Lykens Valley Railroad in Lykens Borough.  Today's post will feature some of those structures as photographed in 1916 and found in the files of the Interstate Commerce Commission, Washington, D.C., as well as some other pictures from private collections. Note:  Click on any photo to enlarge.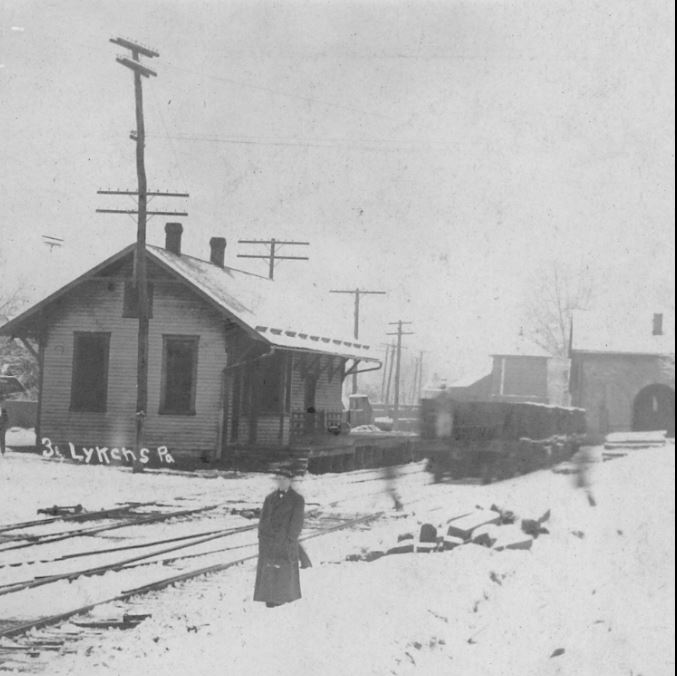 The photo above is captioned "Original Lykens Station."  However, according to the maps, the 1858 station was said to be about one block east of Market Street which which would not be where this pictured station was located.  An addition was constructed to the station shown in the picture, thus creating the larger station which is still standing in Lykens.  Note the stone building at the right-center of the picture, which has been identified as a Blacksmith Shop, and the Water Tower, which was located just to the left and behind the Blacksmith Shop.  Probably, these three structures were the ones used during the Civil War.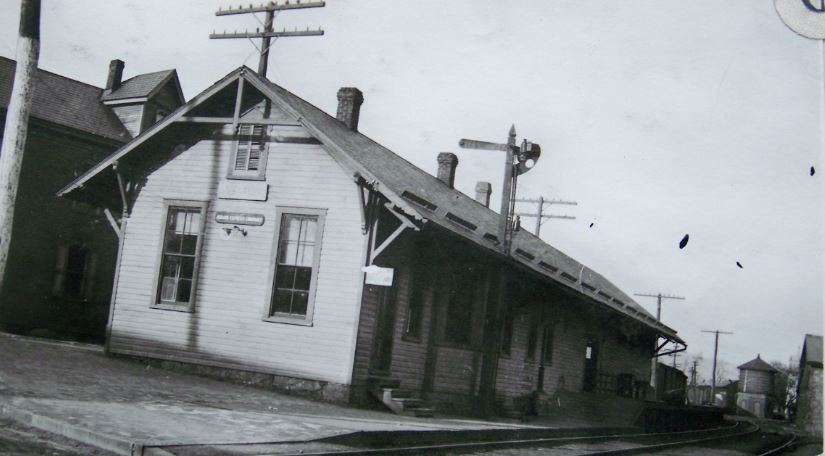 The above view shows the expanded station in the same location.  The expansion was completed post-Civil War.  The Blacksmith Shop and Water Tower are seen at the right.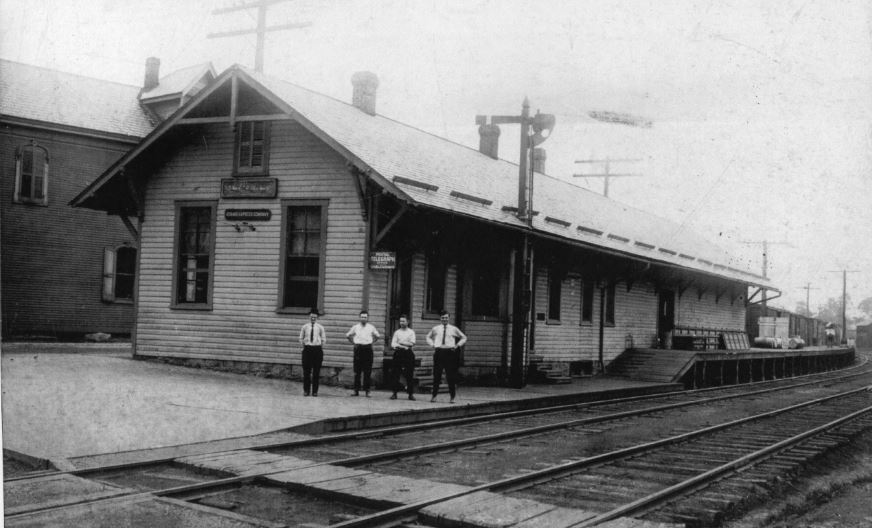 A close-up view of the expanded station includes four railroad workers posing for the Interstate Commerce Commission photo in 1916.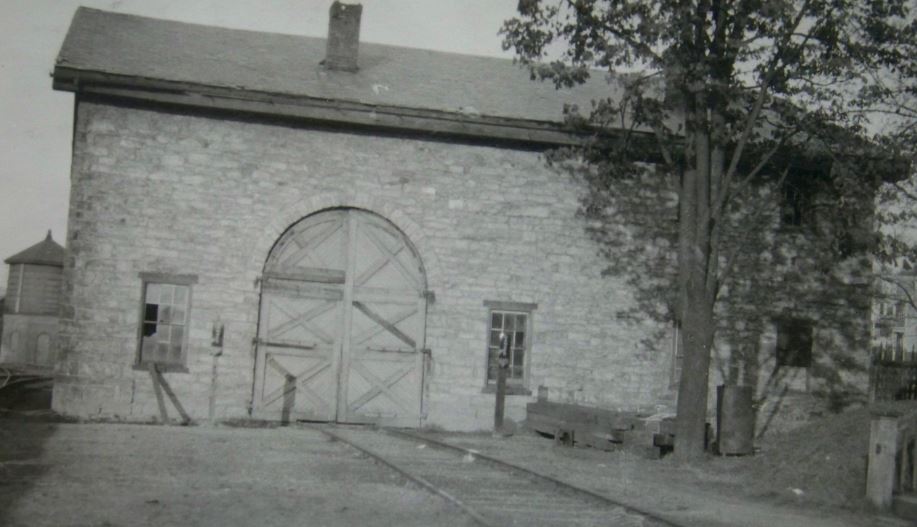 The Blacksmith Shop, shown above in close-up as it appeared in 1916.  This is believed to be the same structure as is identified on the Civil War period maps.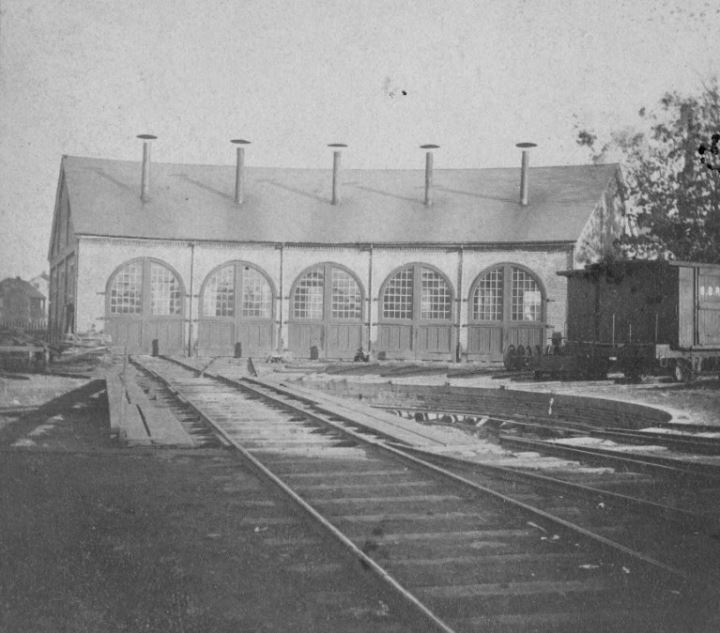 The Turntable and Engine House were featured on a stereoscopic view card.  Five engine bays were unusual for a small railroad, indicating that a number of engines were in service on this line at the time of the Civil War.  According to the maps, the engine house was located East of the Blacksmith Shop and Water tower.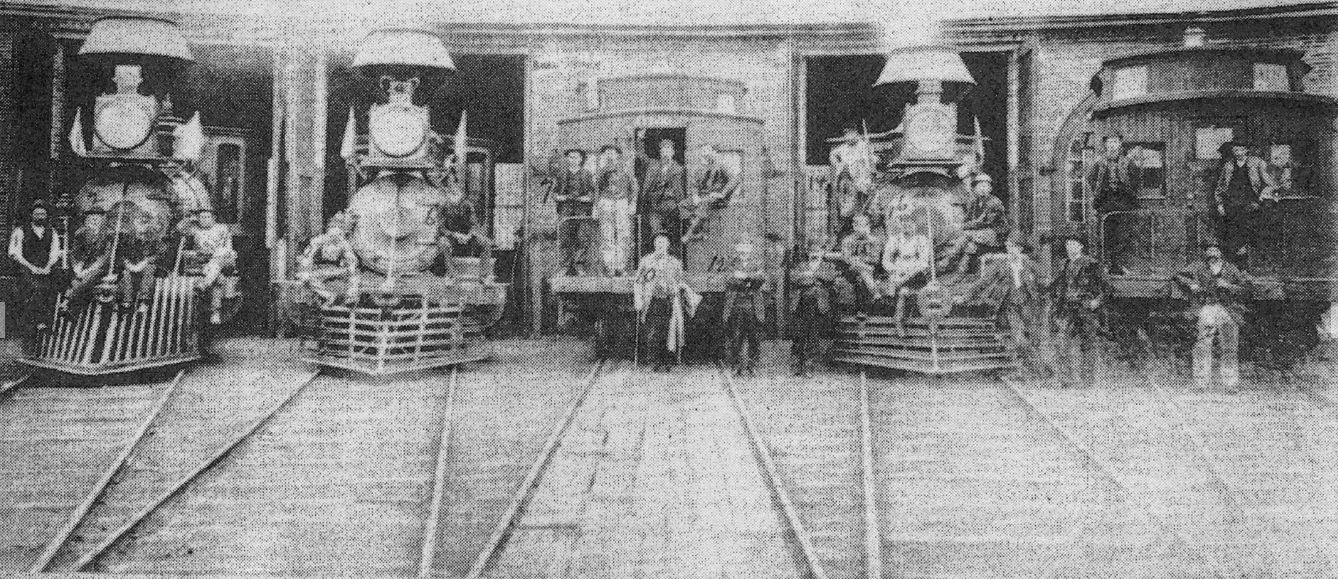 Three locomotives appear in the above late-19th Century photograph – along with a number of railroad employees.  The different type of doors and the possible closure of the center and far right bays, may indicate that the photograph is not of the Lykens Engine House, although it has been identified as such.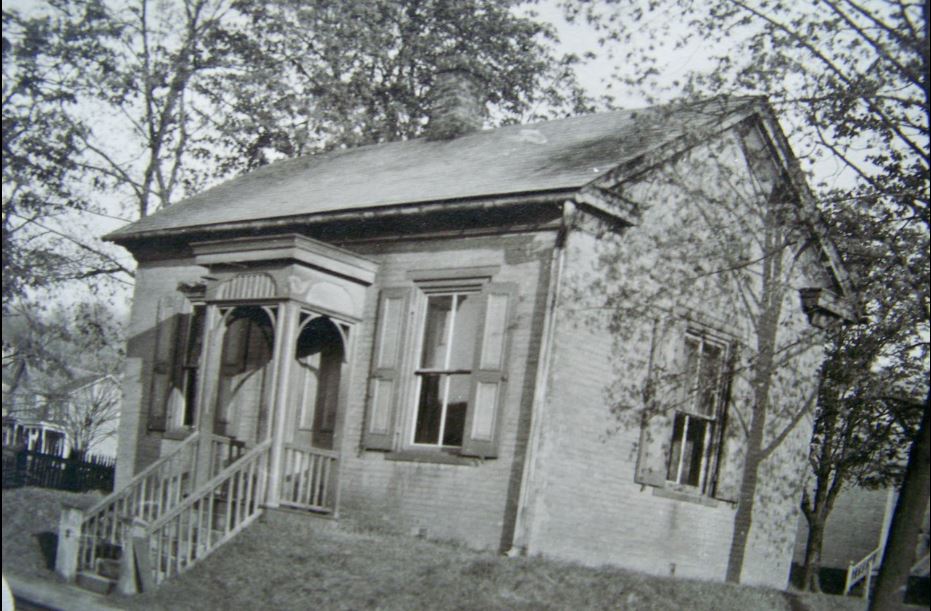 The Yard Office shown above may also have been one of the Civil War era structures.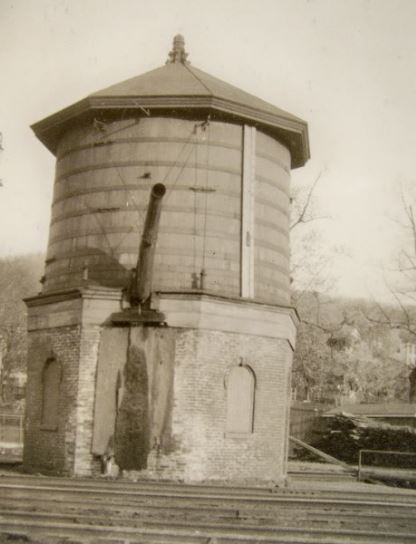 A close-up of the Water Tower shows that it is of the same stone construction as the Blacksmith Shop, and probably built at the same time – thus in use during the Civil War.  From:  Interstate Commerce Commission, 1916.
————————————–
Comments are welcome, especially from railroad enthusiasts!