Posted By Norman Gasbarro on January 16, 2015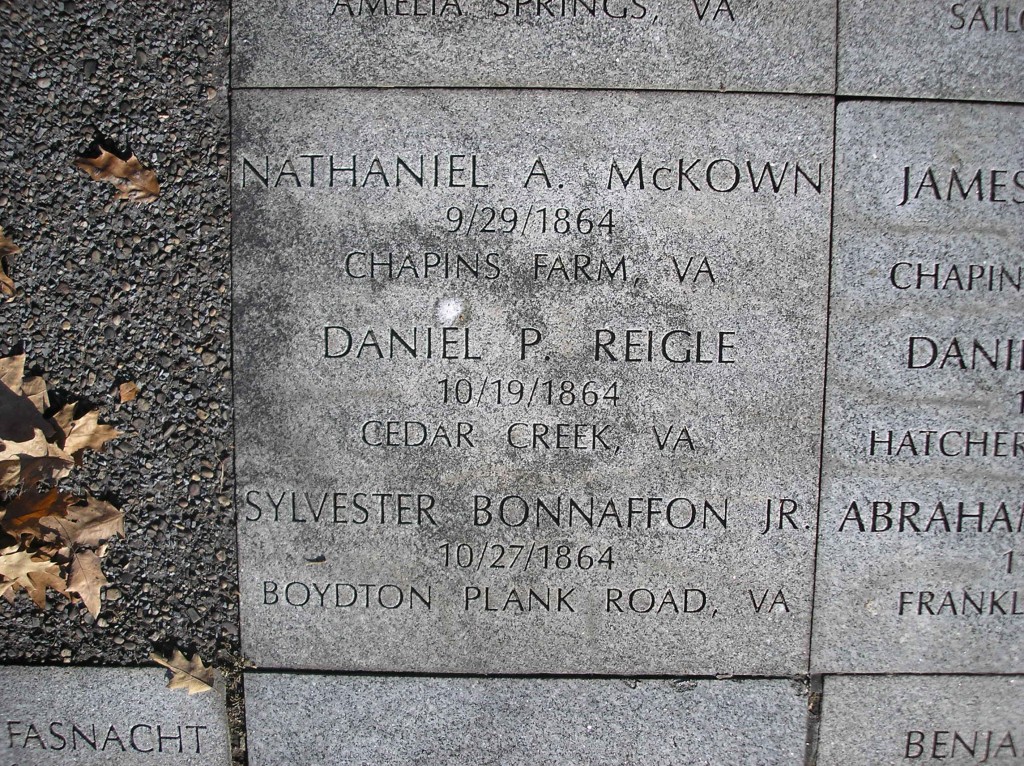 Previously on this blog, the story of Daniel P. Reigle (1841-1917) was given in a post entitled Daniel P. Reigle – 87th Pennsylvania Infantry – Medal of Honor.  The post was part of a series on members of the Reigle (or Riegle, Regal, Riegel, Reigel, etc.) family who served in the Civil War.  Of all the men who served under that surname, Daniel P. Riegle was the only one to receive the Medal of Honor and he is recognized at the Pennsylvania Medal of Honor Memorial in Harrisburg for the heroism he displayed at Cedar Creek, Virginia, on 19 October 1864.
Daniel P. Reigle died in March 1917 and his obituary appeared in the Harrisburg Patriot on 21 March of that year: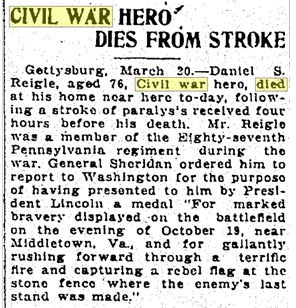 CIVIL WAR HERO DIES FROM STROKE

Gettysburg, 20 March 1917 — Daniel S. Reigle, aged 76, Civil War hero, died at his home near here today, following a stroke of paralysis received four hours before his death.  Mr. Riegle was a member of the  Eighty-seventh Pennsylvania Regiment [87th Pennsylvania Infantry] during the war.  General Sheridan ordered him to report to Washington for the purpose of having presented to him by President Lincoln a medal "For marked bravery displayed on the battlefield on the evening of 19 October near Middletown, Virginia, and for gallantry rushing forward through a terrific fire and capturing a rebel flag at the stone fence where the enemy's last stand was made."
It is not known for certain whether Reigle actually journeyed to Washington to receive the medal from Abraham Lincoln himself or whether it was presented in the field.
On the Pennsylvania Death Certificate (below, from Ancestry.com), the cause of death is given as "cerebral hemorrhage", his father's name is given as "Samuel" with the mother's name unknown, and his middle initial is given as "P," not "S" as stated in the obituary.  The informant was Ida Reigle, his daughter.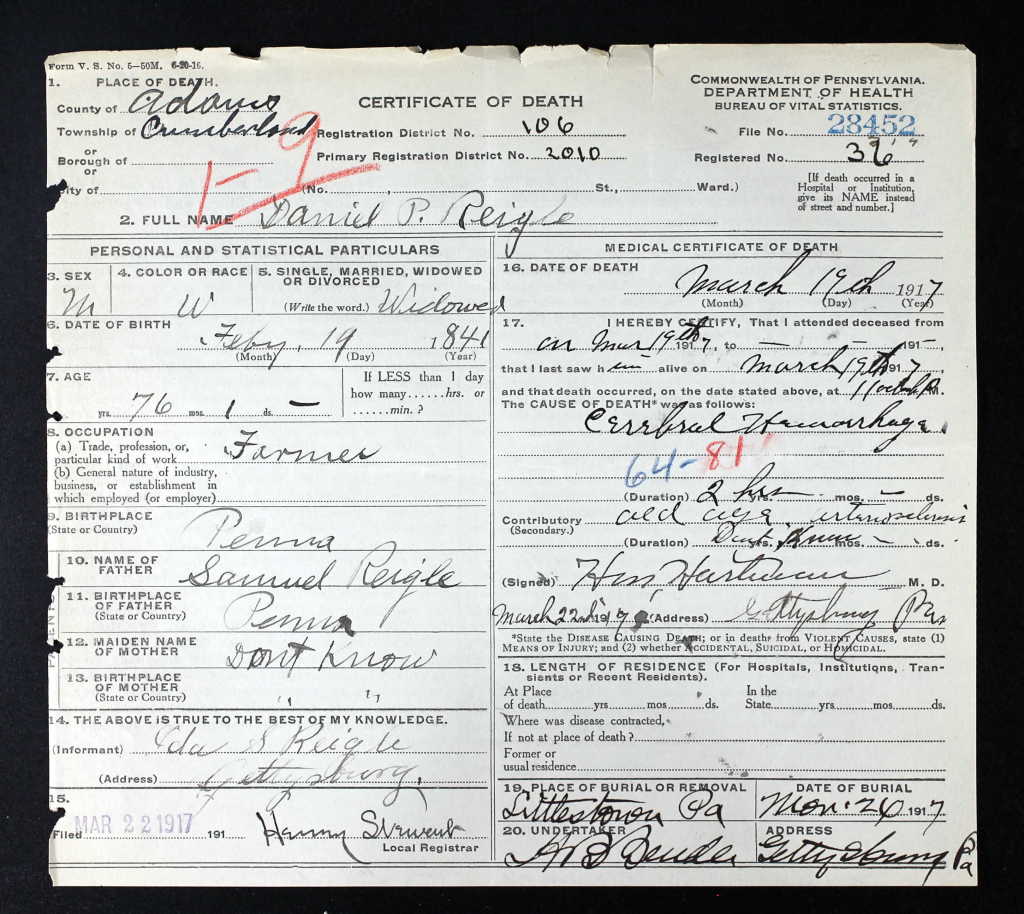 He is buried at Mt. Carmel Cemetery, Littlestown, Adams County.  Additional information about him can be found at his Findagrave Memorial.