Posted By Norman Gasbarro on December 3, 2014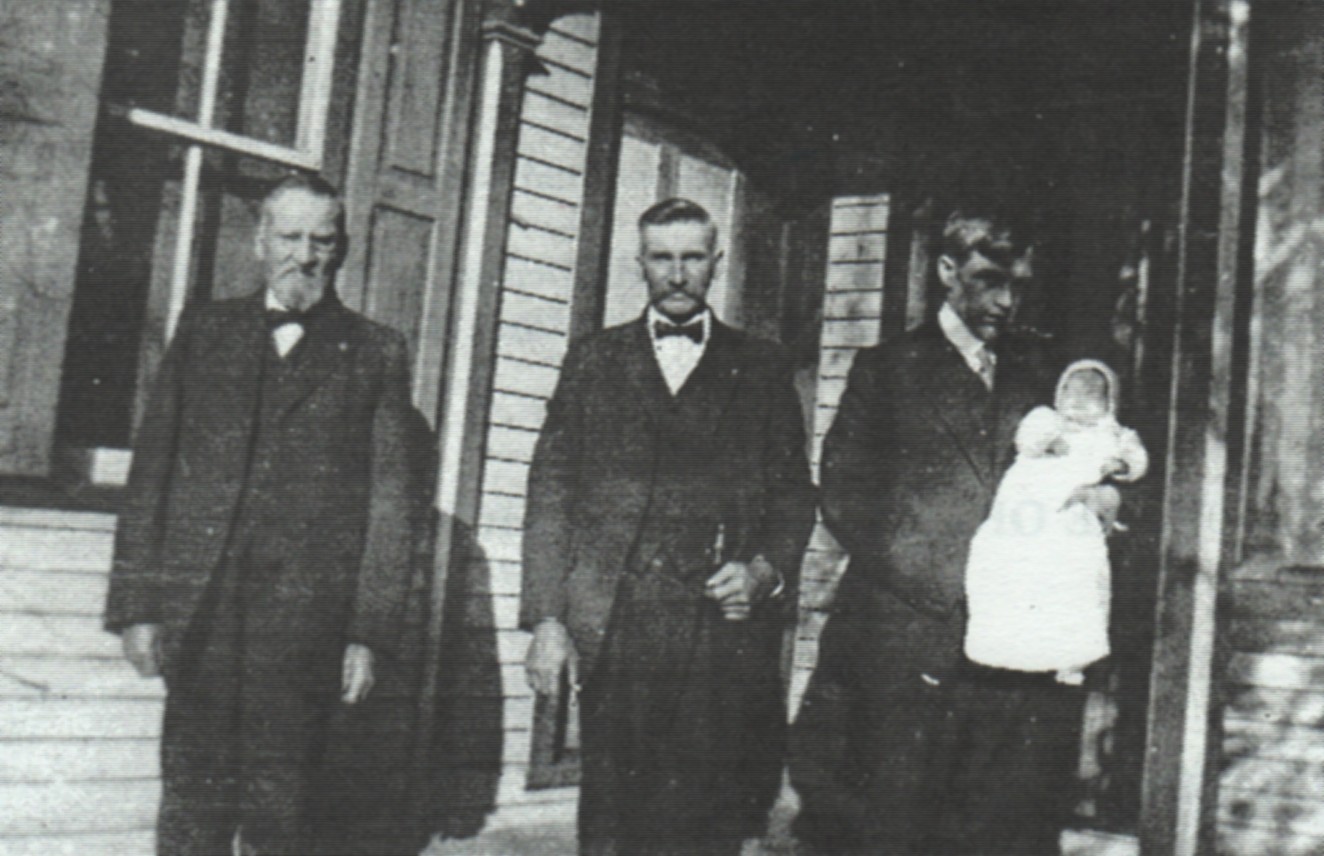 Jacob Kissinger was born on 14 November 1843 in Lykens Township, Dauphin County, Pennsylvania.  During the Civil War, he served in the Emergency Militia that was formed from the Home Guards in Gratz when Lee invaded Pennsylvania, and in the 9th Pennsylvania Cavalry.  Two prior blog posts gave some information about his life and service.  See:  Jacob Kissinger – Home Guards and 9th Pennsylvania Cavalry; and Obituary of Jacob Kissinger of Gratz.  This post will present an additional photograph and some supporting documents pertaining to him.
The photograph (above top) shows four generations of the family and was taken shortly after the birth of great grandson Raymond Kissinger in the early 1920s in Gratz.  Raymond is held by his father, Jacob Emanuel Kissinger.  At left is Civil War veteran Jacob Kissinger and second from left is Jacob's son, Harvey Kissinger.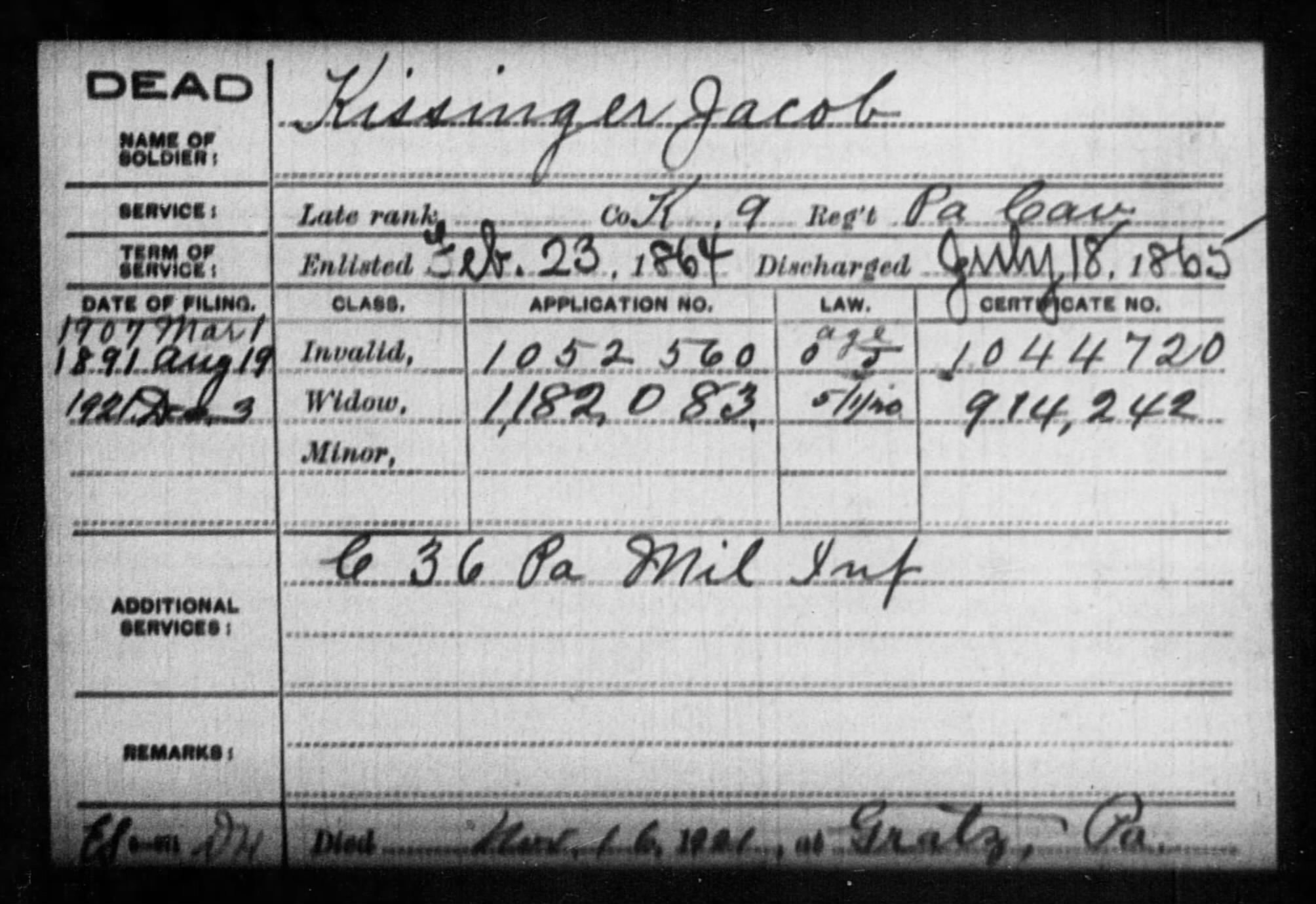 The Pension Index Card (above) from Fold3, gives the date of Jacob's initial pension application as 19 August 1891, his death date of 16 November 1921, and the date of his widow's pension application as 3 December 1921.  It also shows both regiments in which he served during the war.
Three interesting documents within the pension application files are shown below: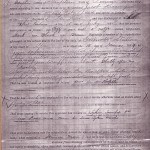 Document #10. Jacob Kissinger… enrolled on 23 February 1864 and served in Company K of the 9th Pennsylvania Cavalry and was discharged at North Carolina on 18 July 1865. At the time of this application, he was 50 years old, was nearly 5 foot 10 inches tall, had a dark complexion, black hair and brown eyes. While he was a member of the 9th Pennsylvania Cavalry, and in the line of duty at Griswold Station, Georgia, on or about 18 November 1864, he contracted rheumatism from exposure which resulted in heart disease which he began to suffer from shortly after his discharge. Also, while at Griswold Station, on 18 November 1864, while on picket duty, he received a gunshot wound in the left foot . He was not treated in the hospital for this wound. Prior to his military service he was in sound health but now, at age 50, he is materially disabled.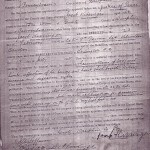 Document #11. Jacob Kissinger, age 48, residing in Gratz, Dauphin County, was a member of the 9th Pennsylvania Cavalry as a Veteran Volunteer, and was discharged at Lexington, North Carolina on 18 July 1865. He is to a material extent disqualified from earning a support by manual labor by reason of rheumatism of body and limbs, affection [sic] of the lungs and heart, short breath, kidney disease and defective sight. He had made application for a pension "some eight years ago" on account of a gunshot wound of the foot, but apparently did not receive a pension because he was not a pensioner.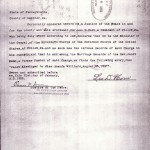 Document #8. Proof of Marriage. Personally appeared before me, a Justice of the Peace in and for the county and state aforesaid, Rev. Leo D. Horn, a resident of Pillow, Pennsylvania, who being duly sworn according to law, declares that he is the Minister of the Gospel, Uniontown Charge of the Reformed Church of the United States, at Pillow, Pennsylvania, and as such has the various Records of said Charge in his custody; and that in and among the Marriage Records of Rev. Jacob Kehm, a former Pastor of said Charge, he finds the following entry, viz: "Jacob Kissinger to Miss Amanda Williard, 25 August 1867." (sig) Leo D. Horn. Sworn and subscribed before (sig) Elmer W. Dockey, Justice of the Peace, 21 January 1922.
The third document, which contains the proof of marriage, was presented by Amanda when she applied for a widow's pension.  What was not known by Rev. Horn was that the wedding of Jacob and Amanda was a double ceremony.  On the same day, friends John Saltzer and Hannah Folk were married.  The couples traveled to Pillow together and returned to Gratz together.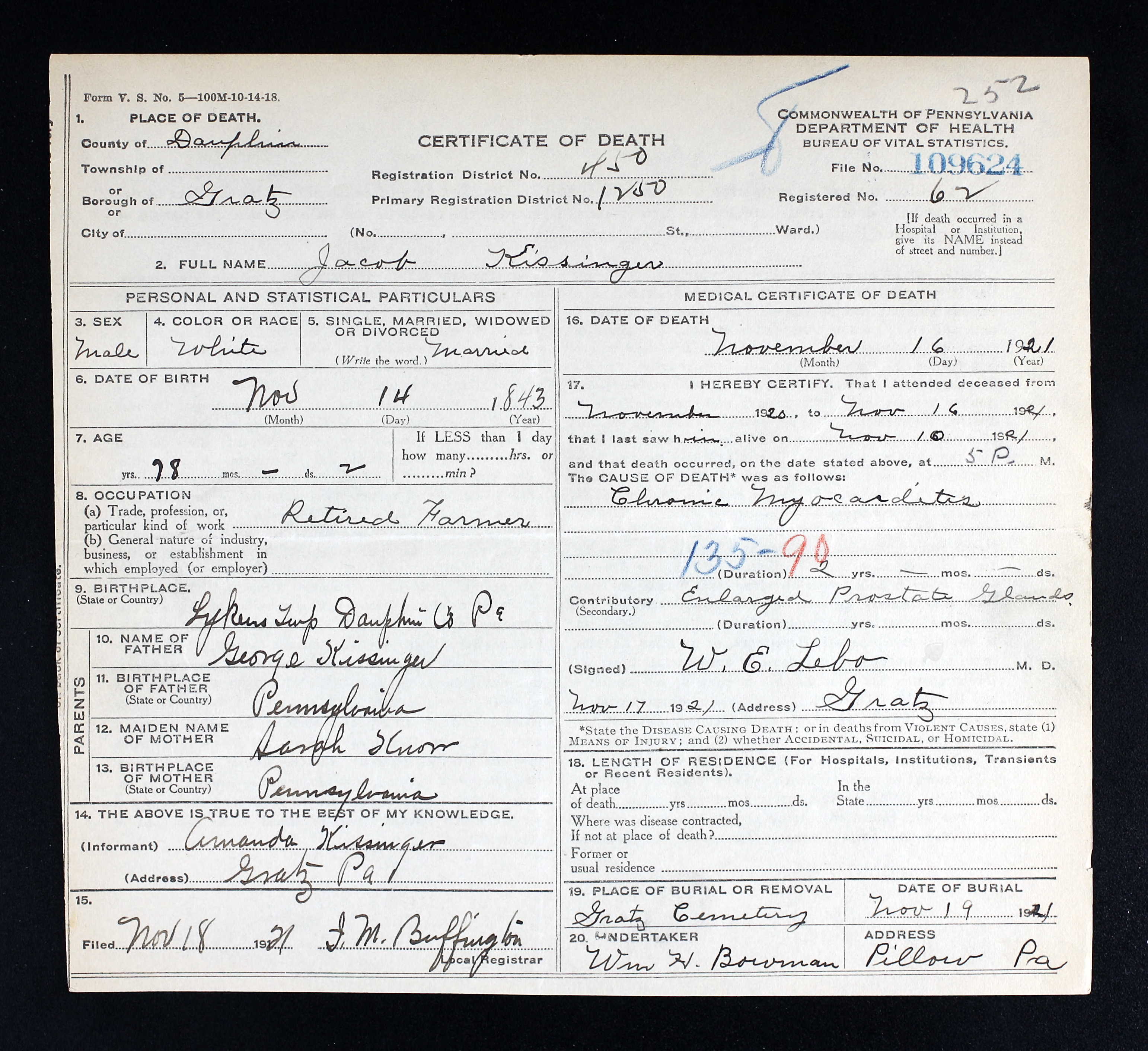 The final document for Jacob Kissinger is his Pennsylvania Death Certificate (above) from Ancestry.com.  The certificate gives the date of death as 16 November 1921 and place of death as Gratz.  The occupation of Jacob was "retired farmer."  His parents names were George Kissinger and Sarah [Knorr] Kissinger, both born in Pennsylvania.  The cause of death was chronic myocardites with a secondary or contributory cause of enlarged prostate glands.  His remains were interred in the Gratz Union Cemetery.