Posted By Norman Gasbarro on October 17, 2014

The "J. H. Rowe" whose name appears on the Millersburg Soldier Monument, was Jacob Herbert Rowe, born 25 April 1841 in Pennsylvania, the son of Jeremiah Rowe and Jane [Shower] Rowe, and died at Millersburg, Dauphin County, Pennsylvania, of senile dementia, on 21 June 1928.  He is buried in the Oak Hill Cemetery, Millersburg.  At the time of his death, he was a retired insurance agent.  Shown below is his death certificate (from Ancestry.com) and a photograph of his grave marker.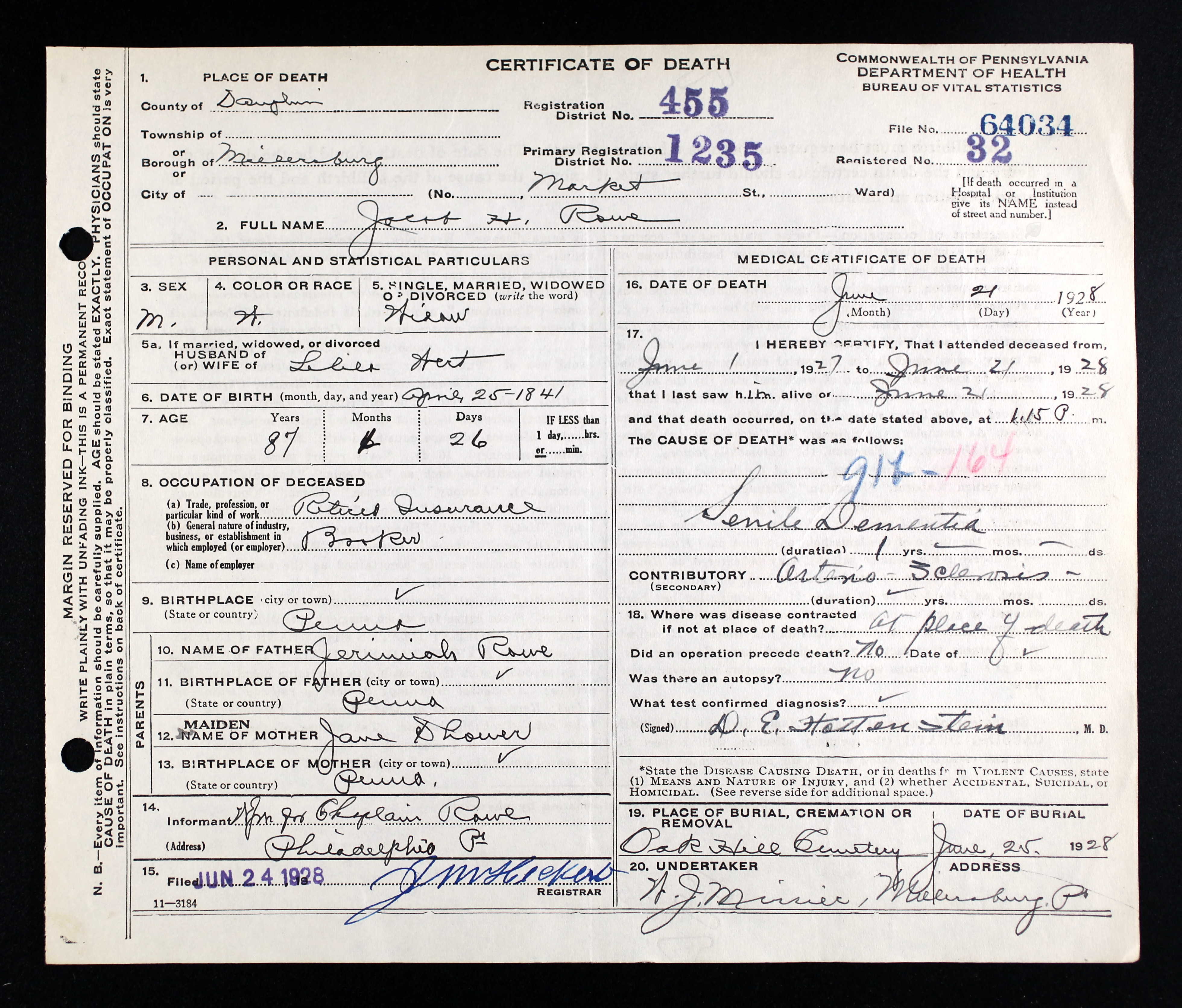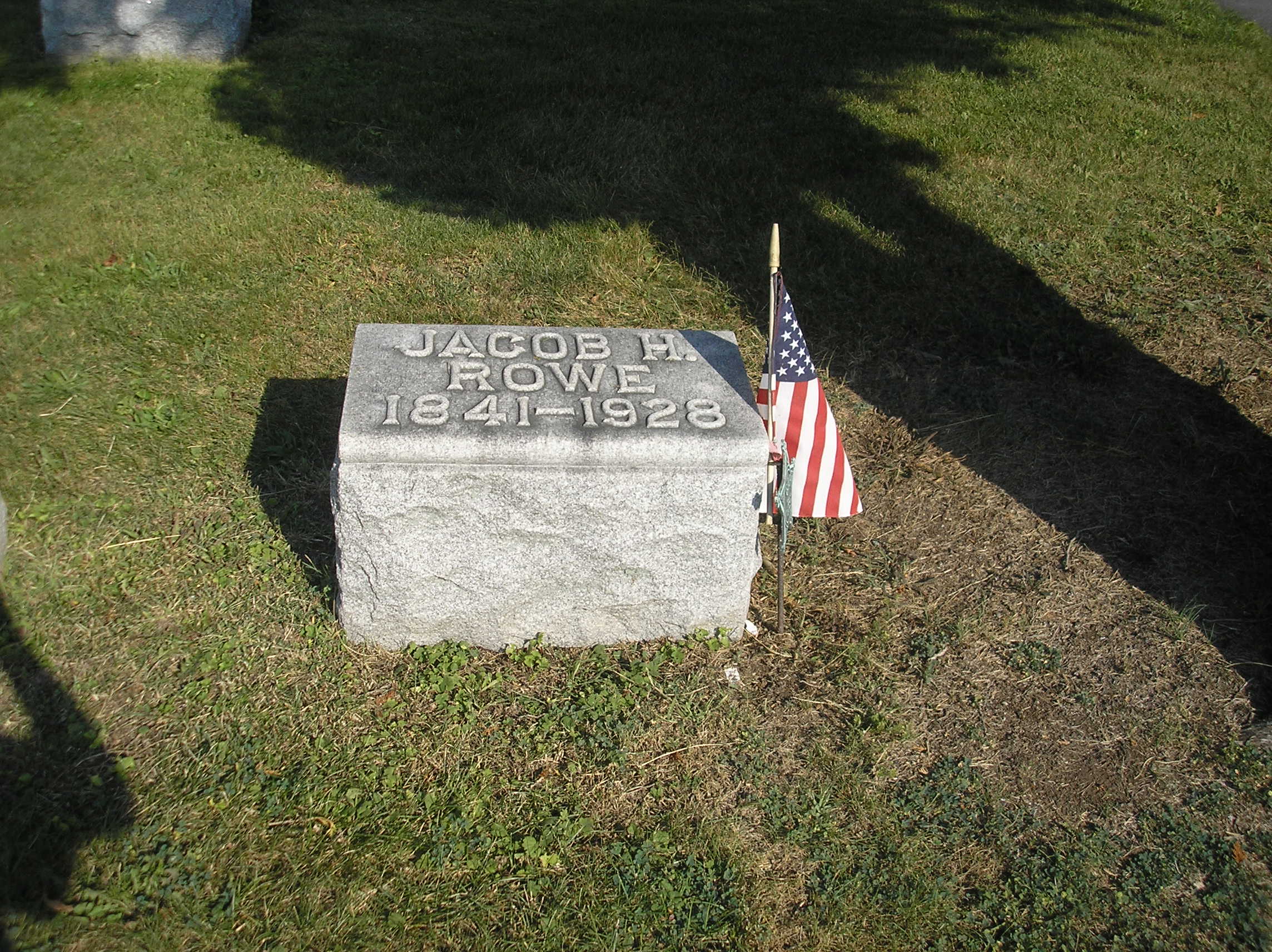 A brief biographical sketch of Jacob H. Rowe appeared on page 625 of a biographical history of Dauphin County:
Jacob H. Rowe, of Millersburg, was born 25 April 1841, near New Germantown, Perry County, Pennsylvania, a son of Jeremiah Rowe, and grandson of Jacob Rowe, born about 1772, in Lehigh County, and about 1800 or earlier migrated to Perry County.

Jacob H. Rowe, son of Jeremiah Rowe and Jane [Showers] Rowe, received his primary education in the public schools of Perry Pounty, where he passed to Loysville Academy, where he completed his studies in 1861.  He enlisted in Company H, One Hundred and Thirty-third Regiment [133rd Pennsylvania Infantry], Pennsylvania Volunteers, August 9, 1861, and served nine months, participating in the battles of Fredericksburg and Chancellorsville.  After his discharge from the service he resided in Ohio until 1867, when he returned to Dauphin County, Pennsylvania, and carried on a general store at Pillow until 1870.  The following year he went to Millersburg, where he engaged in the insurance business, and later he took two of his sons into partnership under the firm name of J. H. Rowe & Sons.  Mr. Rowe belongs to Post No. 212, Grand Army of the Republic; the Knights of Malta and the Modern Woodmen.  In politics he is a Republican.  He and his family are members of the Lutheran church.

Mr. Rowe married, 25 September, 1866, Leila Wirt, born 16 November 1839, daughter of John George Wirt and Catherine [Dreiblebis] Wirt, and they are the parents of three sons:  George Wirt Rowe, born 26 August 1868, of Germantown, married Mary R. Chaplain, of Philadelphia, and has three children:  Donald Chaplain Rowe, Albert Wirt Rowe and Chaplain Wirt Rowe.  Jeremiah Alvin Wirt, born 30 October 1869, of Millersburg, married Anna Fellenbaum, has one child, Alvin Wirt.  Herbert Wenrich Rowe, born 3 November 1873, also of Millersburg, married Gertrude Kreeper, no children.
Leila Wirt is also found in the records with her surname spelled as Wert and Wirth and with her given name as Delilah, Lula, Leila, and Lila.
A photograph of the grave marker of Leila Rowe, also in Oak Hill Cemetery, appears below: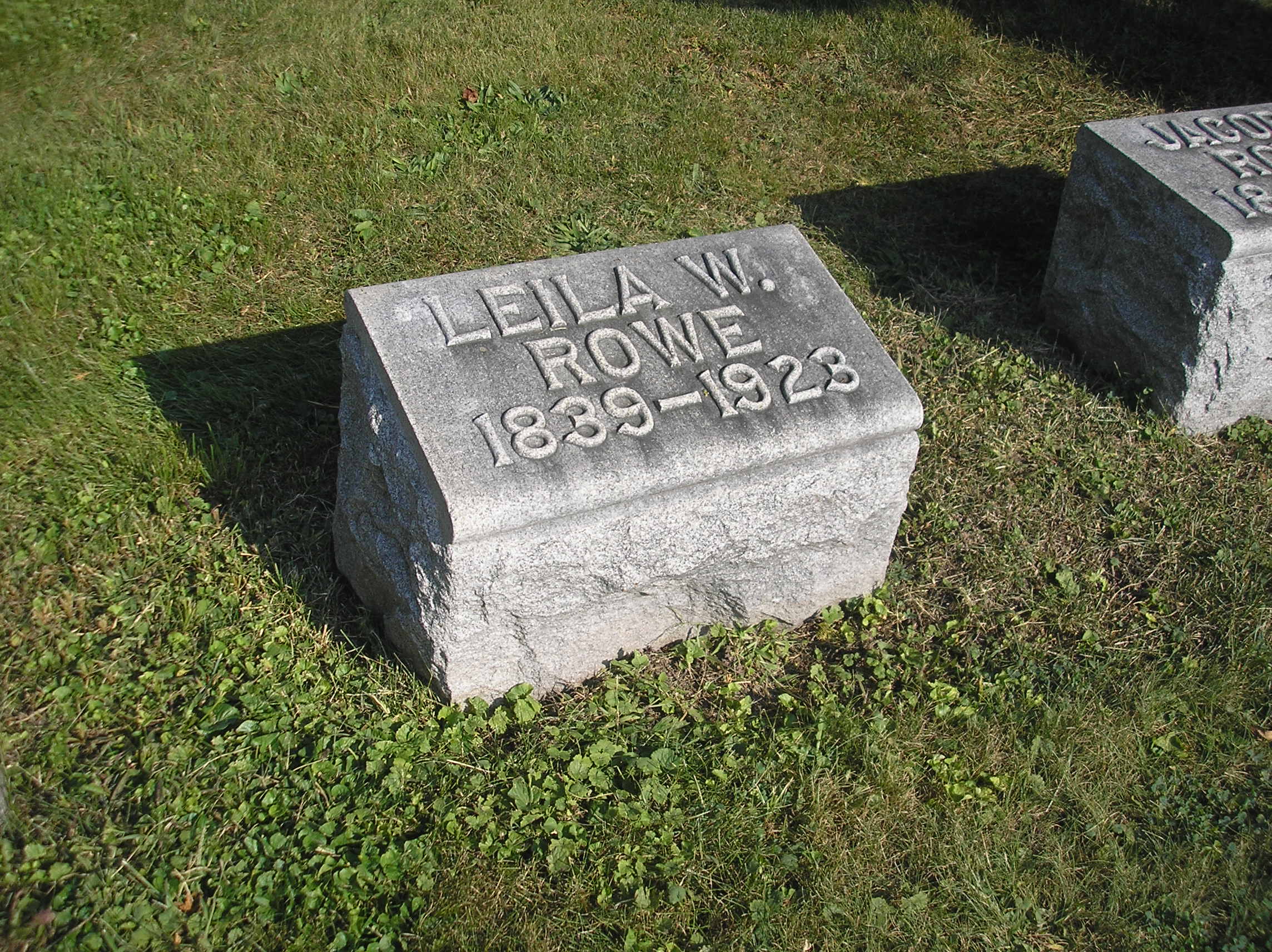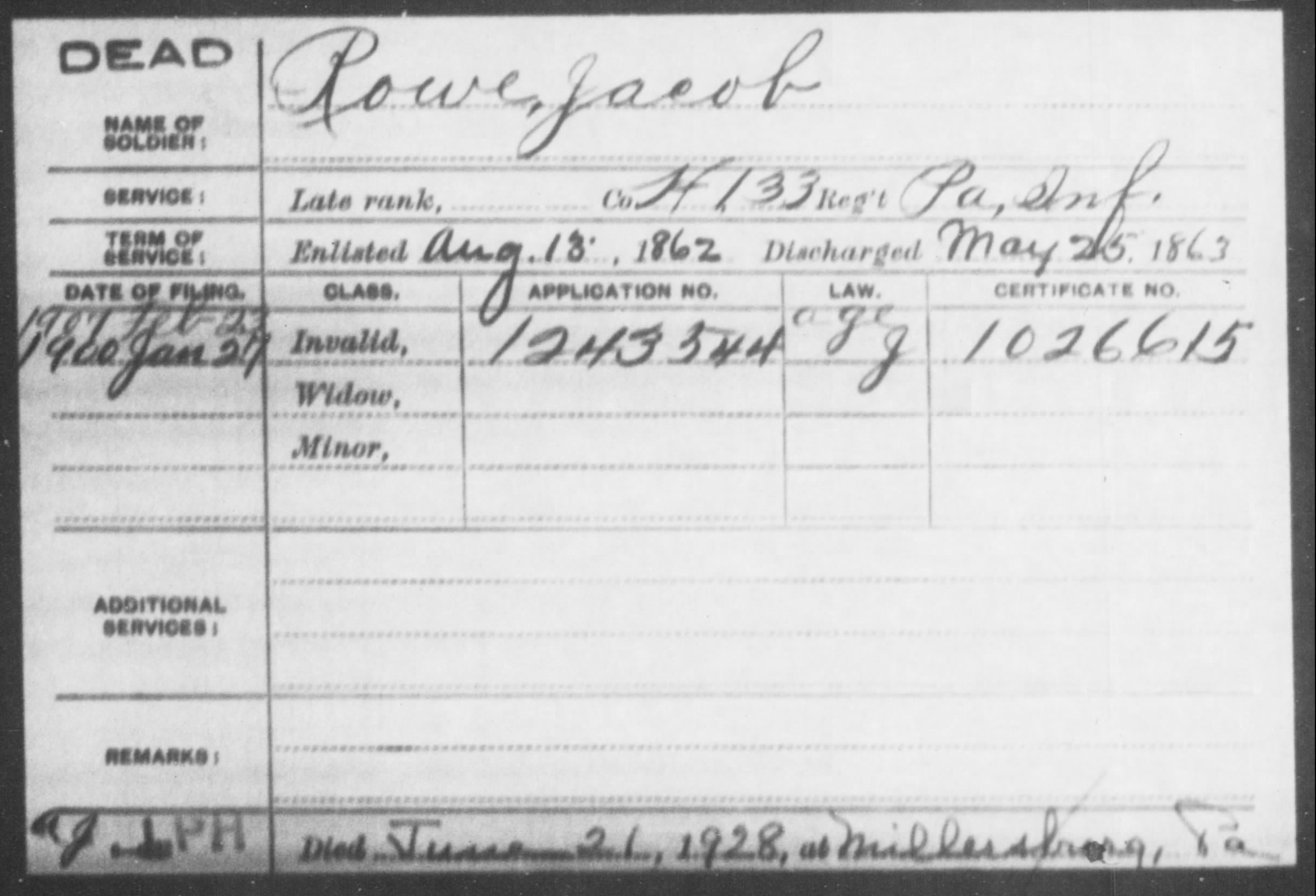 The Pension Index Card (above from Fold3) notes the dates of 27 January 1900, when Jacob first applied for a Civil War pension, and 21 Jun3 1928, when Jacob died at Millersburg.
Since Leila Rowe died before her husband, there were no widow's pension benefits when Jacob died.
——————————
Additional information is sought about this veteran.  Comments can be added to this post or sent by e-mail.