Posted By Brian Tomlin on October 31, 2014
October 1. The Australian Post, a weekly newspaper, published its first issue. It would go on to become the most popular publication in Australia as a weekly picture magzine, with its circulation peaking in the 1960s. It published until 2002.
October 5. A  cyclone kills 70,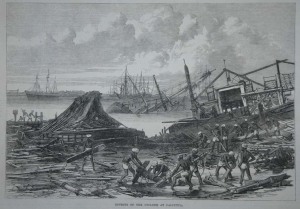 000 in Calcutta. In 1866 a report on the cyclone was published and is available in pdf format.
October 19. The St. Albans Raid was the northernmost land action of the American Civil War. It was a controversial raid from Canada by Confederate soldiers meant to rob banks in retaliation for the Union Army burning Southern cities and to force the Union Army to divert troops to defend their northern border. It took place in St. Albans, Vermont, which is not that far from Montreal, Canada. Montreal had a sizable community of Confederate supporters and ex-patriot southerners.
October 30: Helena, MT founded.  The California gold rush had attracted many migrants and many ended up trveling through Montana. Speculators were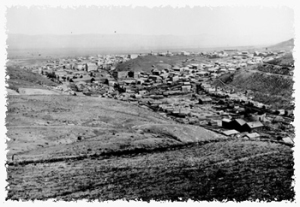 looking in many places for new places to mine gold. One such group of prospectors was called the "Four Georgians" even though only one was from Georgia.  On July 14, 1864, they discovery of gold  in a gulch off the Prickly Pear valley led to the founding of the city here. Its main street is named Last Chance Gulch and lies close to the winding path of the original gulch. The original camp was named "Last Chance" by the Four Georgians. By fall, the population had grown to over 200, and some considered the name "Last Chance" as too crass. On October 30, 1864, a group of at least seven self-appointed men met to name the town, authorize the layout of the streets, and elect commissioners. The first suggestion was "Tomah," a word the committee thought had connections to the local Indian people. Other nominations included Pumpkinville and Squashtown (as the meeting was held the day before Halloween).
October 31. Anxious to have support of the Republican-dominated Nevada Territory for President Abraham Lincoln's reelection, the U.S. Congress quickly admits Nevada as the 36th state in the Union. In 1864, Nevada had only 40,000 inhabitants, considerably short of the 60,000 normally required for statehood.