Posted By Brian Tomlin on March 31, 2014
March 1. Rebecca Lee Crumpler becomes the first black woman to receive a medical degree. Crumpler was born in 1831 in Delaware, to Absolum Davis and Matilda Webber. By 1852 she had moved to Charlestown, Massachusetts, where she worked as a nurse for the next eight years (because the first formal school for nursing only opened in 1873, she was able to perform such work without any formal training). In 1860, she was admitted to the New England Female Medical College. When she graduated in 1864, Crumpler was the first African American woman in the United States to earn an M.D. degree.
Dr. Crumpler practiced in Boston for a short while before moving to Richmond, Virginia, after the Civil War ended in 1865. Richmond, she felt, would be "a proper field for real missionary work, and one that would present ample opportunities to become acquainted with the diseases of women and children. During my stay there nearly every hour was improved in that sphere of labor. The last quarter of the year 1866, I was enabled . . . to have access each day to a very large number of the indigent, and others of different classes, in a population of over 30,000 colored." She joined other black physicians caring for freed slaves who would otherwise have had no access to medical care, working with the Freedmen's Bureau, and missionary and community groups, even though black physicians experienced intense racism working in the postwar South.  In 1883 she published a book based on notes she kept during her years of practice,  Book of Medical Discourses.
March 11.  The Great Sheffield Flood was a flood that devastated parts of Sheffield, England, on 11 March 1864, when the Dale Dyke Dam broke as its reservoir was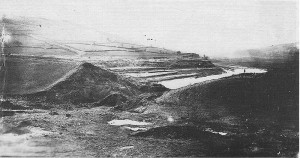 being filled for the first time. Two hundred and thirty-eight people died and more than 600 houses were damaged or destroyed by the flood. The immediate cause was a crack in the embankment, but the source of the crack was never determined. The dam's failure led to reforms in engineering practice, setting standards on specifics that needed to be met when constructing such large-scale structures. The dam was rebuilt in 1875.
March 14.  Composer Gioachino Rossini's Petite messe solennelle premiered in Paris. The mass was first performed at the dedication (14 March 1864) of the private chapel in the hôtel of Louise, comtesse de Pillet-Will, to whom Rossini dedicated this refined and elegant piece, which avoids the sentimental opulence of most contemporary liturgical works. 
March 19. Mireille is an 1864 opera in five acts by Charles Gounod to a French libretto by Michel Carré after Frédéric Mistral's poem Mireio. The vocal score is dedicated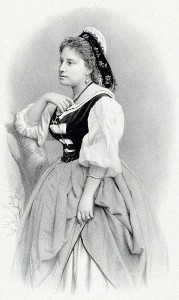 to George V of Hanover. The opera premiered at the Théâtre Lyrique in Paris on March 19, 1864; the first night was attended by Ivan Turgenev, who in a letter to Pauline Viardot, ridicules part of Act 3.

March 29. Great Britain gives the Ionian Islands back to Greece. The British had ruled the islands since 1809, which had previously been under Venetian and then French control.