Posted By Brian Tomlin on February 28, 2014
February 1. Danish-Prussian War (known as the Second Schleswig War) begins when 57,000 Austrian and Prussian troops cross the Eider River into Denmark. Like the First Schleswig War (1848–51), it was fought for control of the duchies of Holstein and Lauenburg due to the succession disputes concerning them when the Danish king died without an heir acceptable to the German Confederation. Decisive controversy arose due to the passing of the November Constitution, which integrated the Duchy of Schleswig into the Danish kingdom in violation of the London Protocol. Reasons for the war were the ethnic controversy in Schleswig and the co-existence of conflicting political systems within the Danish unitary state. The war ended on 30 October 1864, when the Treaty of Vienna caused Denmark's cession of the Duchies of Schleswig,Holstein, and Saxe-Lauenburg to Prussia and Austria.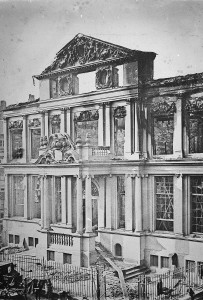 February 15. A massive fire in Rotterdam, Netherlands damages the city's main art museum, the Museum Boymans. Much of the original collection was destroyed in the fire. The museum is now known as the Museum Boijmans Van Beuningen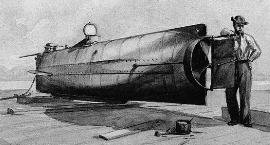 February 17. The tiny Confederate hand-propelled submarine H. L. Hunley sinks the USS Housatonic using a spar torpedo in Charleston Harbor, becoming the first submarine to sink an enemy ship (although the submarine and her crew of eight are also lost). A spar torpedo is a weapon consisting of a bomb placed at the end of a long pole, or spar, and attached to a boat. The weapon is used by running the end of the spar into the enemy ship. Spar torpedoes were often equipped with a barbed spear at the end, so it would stick to wooden hulls. A fuse could then be used to detonate it.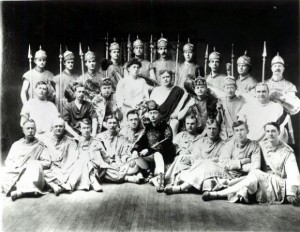 February 19. The Knights of Pythias form their first lodge in Washington, DC.  The Knights of Pythias was the first fraternal organization to receive a charter under an act of the United States Congress. It was founded by Justus H. Rathbone, who had been inspired by a play by the Irish poet John Banim about the legend of Damon and Pythias. This legend illustrates the ideals of loyalty, honor and friendship that are the center of the order. Some lodges meet in structures referred to as Pythian Castles. Early in the group's history, when a man was inducted into the Knights of Pythias he received a ceremonial sword.
February 27. The Mexican Battle of San Juan Bautista in the ongoing French Intervention in Mexico. Mexican Republicans  successfully reclaimed the city, defeating the French and the Second Mexican Empire.