Posted By Norman Gasbarro on October 10, 2013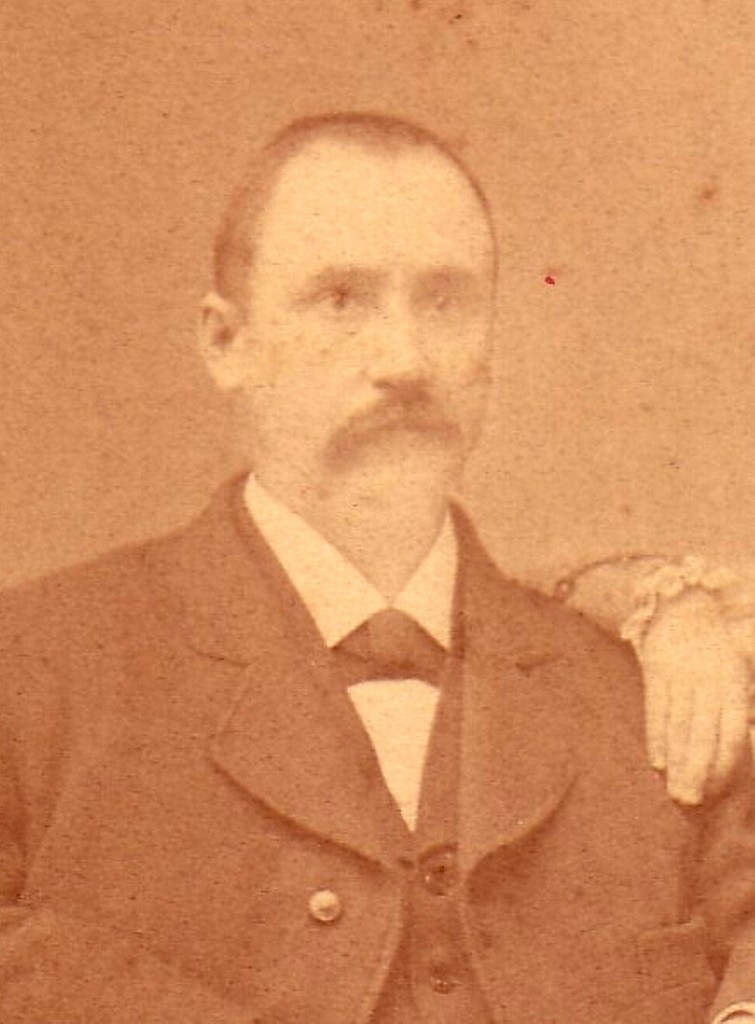 Two articles that appeared in the Millersburg Herald on 6 January 1882 and on 20 January 1882 explained and clarified the death of Edmund L. Umholtz of Gratz, who was the Mercantile Appraiser of Dauphin County and who died of small pox in Gratz in 1882.  He was a Civil War veteran but that fact was not noted in the articles.
6 Jan 1882

Edmund L. Umholtz

Sudden Death – Up to Monday of last week, Mr. Edmund L. Umholtz of Gratz was in the enjoyment of his unusual health, a fine robust and healthy looking man in the prime of his life.  Monday he complained of feeling unwell but nothing serious was apprehended until the next day when he took ill very suddenly and was a corpse before noon. Mr. Umholtz had been keeping hotel in that borough for several years and was highly respected in the upper end for his integrity of character and many other good qualities.  He was a son of John Umholtz and nephew of Jacob Umholtz well known citizen of this section of the county.  About two weeks ago he was appointed mercantile appraiser of the county by the commissioners and was about entering upon the duties of this appointment when death overtook him.  He leaves a wife, four children and many relatives and friends to mourn his sudden death.  His funeral took place yesterday.

—————————-

20 Jan 1882

Edmund L. Umholtz – SMALL POX AT GRATZ

The secret of Mr. Edmund L. Umholtz' death in the borough of Gratz about two weeks ago, was only ascertained last week.  After an illness of two days he died very suddenly, but no one suspected the real cause, although many were shocked and surprised that a man's physical constitution and general health should be take so suddenly. Since last week his sorrowing wife.

Have been prostrated, and after a careful investigation by the physicians, they pronounced it a virulent form of small pox.  Although the greatest care is exercised to prevent communication with the infested family. All reports confirm the belief that the cases are of more or less serious character.  Jonathan Umholtz, cousin of the deceased and postmaster of Gratz is also suffering with the same disease and Robert McNulty, the undertaker is also reported as having it.  The latter cases are pronounced as a milder type.

This is a very unfortunate loss for the borough of Gratz, resulting in the death of an esteemed citizen and fair prospects of a general spread of the loathsome disease.  Immediately after the appointment of Mr. Umholtz, as Mercantile Appraiser of the County, he took a trip to Harrisburg, Reading and Lebanon, expecting to enter upon the duties of the office after his return.  On a cold disagreeable day he assisted in filling his ice house, contracted as he though a severe cold, which was pronounced by the physicians pneumonia.  The day he was to report he died.  Friends and kind neighbors flocked to the home in great numbers , to shed a tear of sympathy, utter a word of consolation or assist in the preparation for his burial.  Hundreds of people from the town and neighborhood viewed the corpse at the funeral and when his body had been carefully laid to its rest, little did they think of what might follow in the community.

The very latest news from the village of Gratz, is that Joseph D. Gise, Harry Umholtz and Hiram Knerr have taken small pox, but in a mild form.  Including those already reported there are now ten cases in and about town.
For previous blog posts on Edmund L. Umholtz, click here. He is also found on the blog as Edmon Umholtz.
—————————-
The obituaries are from the transcribed obituary collection of the Gratz Historical Society.