Posted By Brian Tomlin on September 30, 2013
September 10. George Bizet's opera "Les Pêcheurs de Perles," premieres in Paris.
Set in ancient times on the island of Ceylon, the opera tells the story of how two men's vow of eternal friendship is threatened by their love for the same woman, whose own dilemma is the conflict between secular love and her sacred oath as a priestess. The friendship duet "Au fond du temple saint", generally known as "The Pearl Fishers Duet", is one of the best-known numbers in Western opera.
At the time of the premiere, Bizet was 25 years old and had yet to establish himself in the Parisian musical world.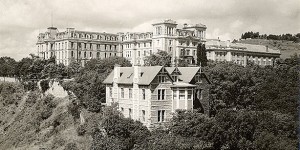 September  16. Robert College of Istanbul-Turkey, the first American educational institution outside the United States, is founded by Christopher Robert, an American philanthropist. It is an independent private high school in Turkey. Robert College is a co-educational, boarding school with a 65-acre  wooded campus on the European side of Istanbul.
September  17. Pope Pius IX encyclical On persecution in New Grenada,  Full text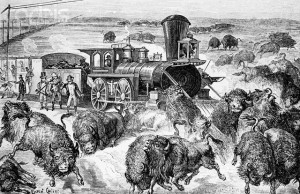 September – The Kansas Pacific Railway begins construction in Kansas, building westward from Kansas City toward Colorado. The original intent of the railroad was to build a line west from Kansas City, Kansas across Kansas to Fort Riley, then north to join the Union Pacific main line at Fort Kearny in Nebraska. The construction of the line was motivated in part by the desire of the U.S. government to extend transportation routes into Kansas, which had been the scene of ongoing conflict between Union and Confederate sympathizers even prior to the start of the American Civil War.