Posted By Norman Gasbarro on August 7, 2013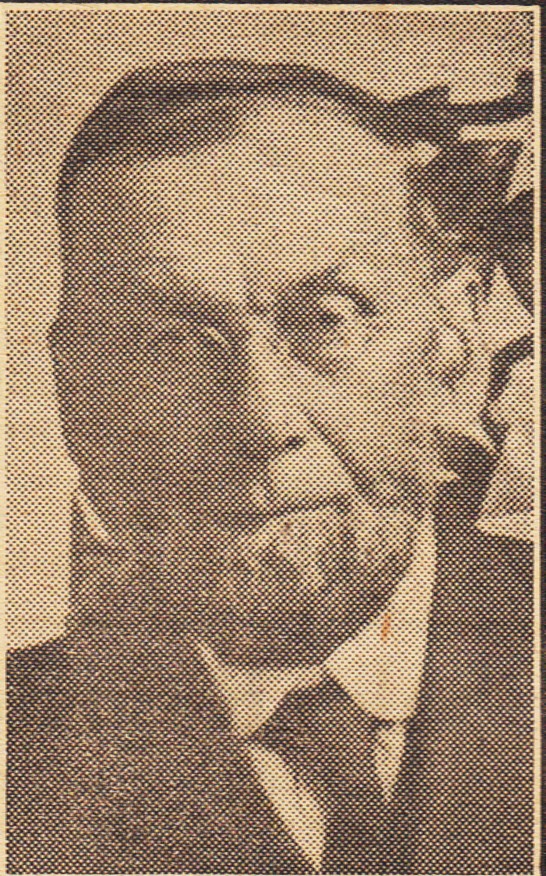 H. B. LONGSDORF DIED FRIDAY

WAS ONE OF HERNDON'S MOST AGED AND RESPECTED CITIZENS

WAS LAID TO REST TUESDAY

Herndon lost one of its most highly respected christian [sic] men in the death at 8:15 o'clock Friday morning of Henry B. Longsdorf.  Death was caused by illness incident to old age.  He had been ailing during the past few years, but was able to be up and around during the greater part of the time; at the close of the last session of the Herndon Campmeeting he was taken seriously ill and at that time it was feared he could not recover, but he rallied and regained strength that he was again able to be up and about and even as late as the Sunday preceding his death he filled his usual place at the church.  He contracted a cold, however, early in the week, and this on account of his advanced age and weakened condition proved fatal.

Mr. Longsdorf had been a resident of Herndon during the greater part of his lifetime.  He was a son of Emanuel Longsdorf and Elizabeth Longsdorf and was born in Jackson Township on 24 October 1838.  He was united in marriage in 1863 to Rebecca Zartman.  This union was blessed with two sons, Francis and daniel.  He passed to the world beyond on 9 October 1925 at the ripe old age of 86 years, 11 months and 15 days.

During his early life he followed the school teaching profession for several years, but when the Civil War was in progress he abandoned that profession and joined the Northern Army, where he served two enlistments and later received his honorable discharge.  He was Sergeant in Company C, 74th Regiment Pennsylvania Volunteers [74th Pennsylvania Infantry].   At the close of the war he made his home in this place and has been a constant resident ever since.  He became an employee of the Pennsylvania Railroad in early life as a trackman and during his forty-six years of service he climbed to the highest branch of that service, that of track foreman, which position he held until he was placed on the Company's Honor Roll after long years of faithful service.

At the age of 15 years he became a member of the United Evangelical Church and remained a faithful and consistent member to the end, he being always present at all church worship as long as his physical condition permitted.  During his long and faithful service to his church, he served as class leader, Sunday school superintendent, and trustee.  His late home which he occupied was the home of the minister for many years, and he educated his two sons in the ministry of the U. Evangelical Church.

He was naturally an observing, kindly nature and took keen delight in reporting for the Religious Periodicals, Sunbury Item, Herndon Star, and was also a faithful correspondent to the News until ill health compelled him to put aside his trenchant pen some years ago.

Surviving are his aged widow and two sons, namely:  Rev. Francis S. Longsdorf, of Schuylkill Haven and Rev. Daniel P. Longsdorf, of Reading.  7 grandchildren and 2 great grandchildren also survive, besides a host of dear friends and associated who are deeply grieved to learn of his departure.

Funeral services were held from his late home Tuesday afternoon at 1:30 o'clock followed by services in the United Evangelical Church at 2 o'clock.  Services were in charge of his pastor, Rev. H. F. Miller, but the funeral sermon was delivered by Presiding Elder, C. H. Mengle.  Interment in the Herndon Cemetery.  Undertaker Charles Rothermel had charge of the remains.
The above obituary appeared in a local newspaper at the time of the death of Henry B. Longsdorf.  The photograph of him appeared with the obituary.
The two enlistments in which Henry B. Longsdorf served were the 136th Pennsylvania Infantry, Company C, as a Sergeant, from 16 August 1862 to 29 May 1863, and the 74th Pennsylvania Infantry, Company C, also as a Sergeant, from 17 March 1865 to 29 August 1865.
Additional information is sought on the life and service of Henry B. Longsdorf.   Those wishing to contribute can do so by adding comments to this post, or by sending an e-mail to the Civil War Research Project.