Posted By Brian Tomlin on July 31, 2013
July 1. The U.S. Post Office begins  free city delivery for  49 of the country's largest cities. By 1890, 454 post offices were delivering mail to residents of United States cities. It was not until the turn of the century, however, that free delivery came to farmers and other rural residents.
July1. Slavery is abolished in Dutch colonies of Suriname and the Netherlands Antilles
July 3. Slavimo slavno slaveni! for male chorus and organ by Franz Liszt (51) to words of Pucic is performed for the first time, in Rome for the millennium celebration of St. Cyril and St. Methodius.  is a piece by Franz Liszt based on a work by the Dubrovnik poet Medo Pucić, composed for the Millennium celebration of the arrival of Slavic apostles Saint Cyril and Saint Methodius to the area of present-day Slovakia. The celebrations took place in Rome in July 1863, organized by Pope Pius IX; Liszt was personally present. Liszt made arrangements of the choral piece for solo piano and for organ.
July 4. Boise, ID is founded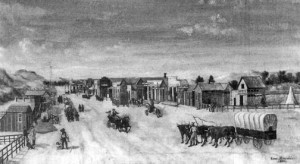 July 11. Pope Pius IX visits Franz Liszt (51) at the monastery of the Madonna del Rosario near Rome.  He asks Liszt to play and he obliges with St. Francis of Assisi preaching to the birds, followed by Casta Diva from Bellini's (†27) Norma.  The Pope sings the aria spontaneously from memory.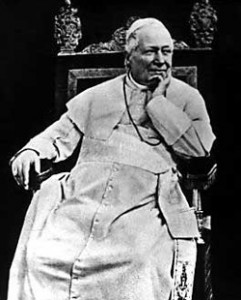 July 12. 10,000 British troops invade the Maori region south of Auckland.  This number constitutes one-quarter of the entire British army worldwide.
July  30. Tsar Alyeksandr II signs a manifesto in Hämeenlinna making Finnish equal to Swedish in Finland. These two languages remain the two official languages of Finland to this day.