Posted By Norman Gasbarro on May 19, 2013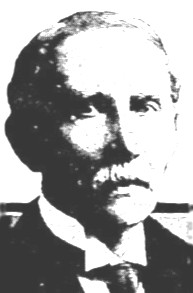 Simon Gratz (1837-1925), for whom Simon Gratz High School in Philadelphia was named, was a son of Edward Gratz (1806-1850) and a grandson of Simon Gratz (1773-1839), the founder of Gratz, Pennsylvania.  Simon was born in Philadelphia and educated at the University of Pennsylvania; his lifetime career was as a member of the Pennsylvania Bar, serving primarily in Philadelphia.  Before the Civil War when he had not yet reached the age of 21, he was elected to the Pennsylvania Legislature.  Simon Gratz's public interests included serving on the Philadelphia Board of Education for more than 50 years and as its president; as a member of the Board of Trustees of Jefferson Medical College; and as president of the Free Library of Philadelphia.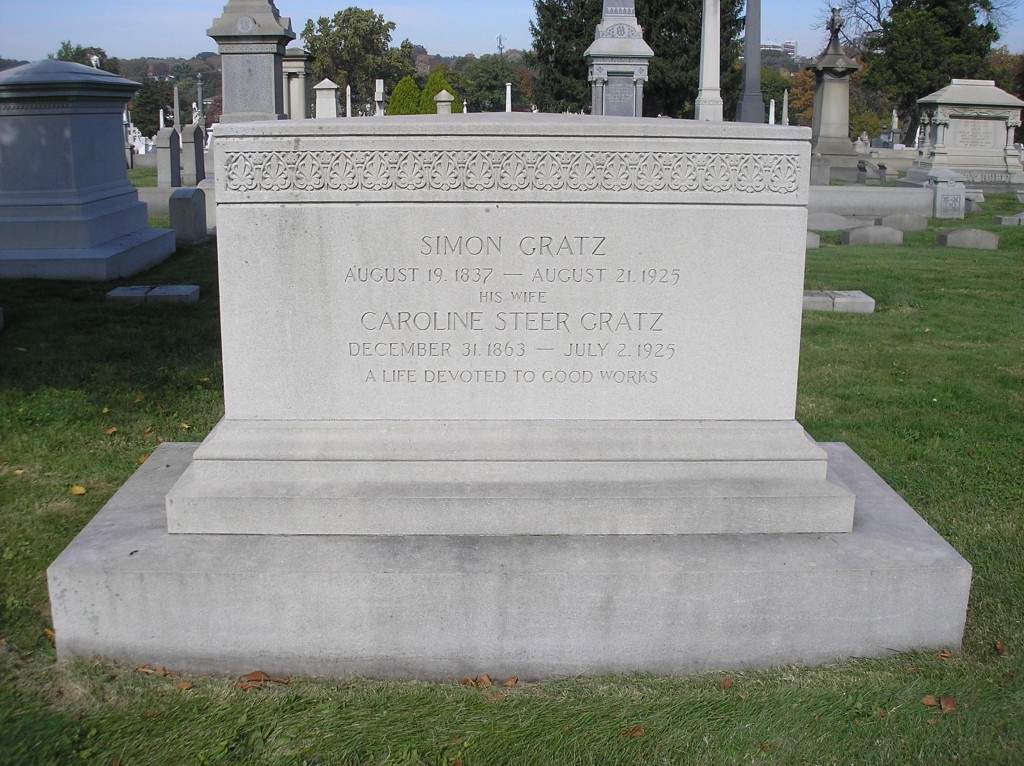 Simon Gratz is buried at Laurel Hill Cemetery, Philadelphia, with his wife Carolyn [Steer] Gratz, who died in 1925 about 7 weeks before he did.  There is no mention at graveside that Simon Gratz was a Civil War veteran.  He has also not been located in the veterans' census of 1890 and no biographical source for him references any war service.
Simon's younger brother, Edward Gratz Jr., did serve in the war.  He was a Lieutenant in the 121st Pennsylvania Infantry, and just before the Battle of Gettysburg, he was promoted to Major and then to Paymaster of U.S. Volunteers.  Seven days after the Battle of Gettysburg, he resigned from the service.
In 1870, Simon was single and living with his widowed mother on Spruce Street in Philadelphia.  In 1880, he was still single and living with two unmarried aunts. Simon did not marry until 1894 when he was 57 years old.  His marriage to Carolyn Steer produced no children.
In 1923, an invalid pension application was submitted for a "Simon Gratz" claiming service in the 5th Pennsylvania Infantry, Company G.  The pension was awarded.  However, the dates on the Civil War Pension Index Card indicate that the service was during the Spanish-American War, not the Civil War.  He has not has not been found in any of the Civil War regiments of that name.
The question that remains to be answered is whether Simon Gratz was a Civil War veteran.  If he was not a veteran, what was he doing during the war?  Did he register for the draft in 1863?  Answers to these questions are currently being sought and can be attached to this post as a comment or sent via e-mail.