Posted By Brian Tomlin on March 31, 2013
March 1863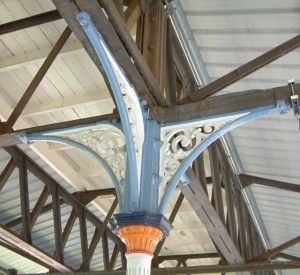 March 2. Clapham Junction railroad station opens in London. Clapham Junction station opened on 2 March 1863, a joint venture of the L&SWR, the London, Brighton and South Coast Railway (LB&SCR) and the West LondonExtension Railway (WLER) as an interchange station for their lines.

When the station was built Battersea was regarded as a poor district while Clapham, a mile east, was more fashionable. The railway companies, to attract a middle and upper class clientele, adopted the grander of the two names, leading to a long-lasting misunderstanding that the station is in Clapham. A local action group, Love Battersea, was belatedly formed in 2005 to reduce the misapprehension. Shown in the photo to the left is a detail of the roof columns of the station.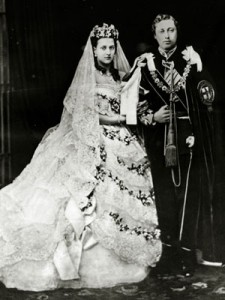 March 10. Albert Edward, Prince of Wales (later to be King edward VII), son of Queen Victoria, marries Princess Alexandria of Denmark. A further account of this marriage: http://www.historytoday.com/richard-mullen/last-marriage-prince-wales-1863
March 14. Queen Victoria issues Letters Patent, granting Goulburn, New South Wales, city status, making it Australia's first inland city.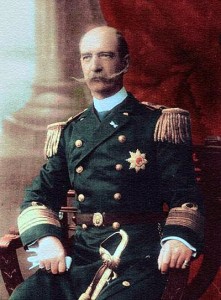 March 30. Danish Prince Wilheim Georg of Schleswig-Holstein-Sonderburg-Glücksburg became king George I of Greece. George's reign of almost 50 years (the longest in modern Greek history) was characterized by territorial gains as Greece established its place in pre-World War I Europe. Britain ceded the Ionian Islands peacefully, while Thessaly was annexed from the Ottoman Empire after the Russo-Turkish War (1877–1878). Greece was not always successful in its expansionist ambitions; it was defeated in the Greco-Turkish War (1897). During the First Balkan War, after Greek troops had occupied much of Greek Macedonia, George was assassinated in Thessaloniki. In sharp contrast to his own reign, the reigns of his successors proved short and insecure.