Posted By Norman Gasbarro on December 23, 2012
The Andrews' Raid, also known as the Great Locomotive Chase, was a military action in northern Georgia that occurred on 12 April 1862.  James J. Andrews, a northern civilian scout, along with volunteers from several Ohio regiments, captured a train on the Western and Atlantic Railroad (W&ARR) and moved it toward Chattanooga, Tennessee.  The objective of the raid was to do as much damage as possible to the rail facilities between Atlanta and Chattanooga so that Union troops could capture Chattanooga which was an important rail and water transportation center in mid-Tennessee.
The Union raiders consisted of two civilians, James J. Andrews (about 1829-1862) and William Hunter Campbell (1839-1862) and a total of 22 volunteers from three Ohio regiments:  the 2nd Ohio Infantry, the 21st Ohio Infantry, and the 33rd Ohio Infantry.
At first, the Confederates pursued the raiders on foot, but later locomotives were involved in the chase.  The two most famous of the locomotives involved were the Texas and the General.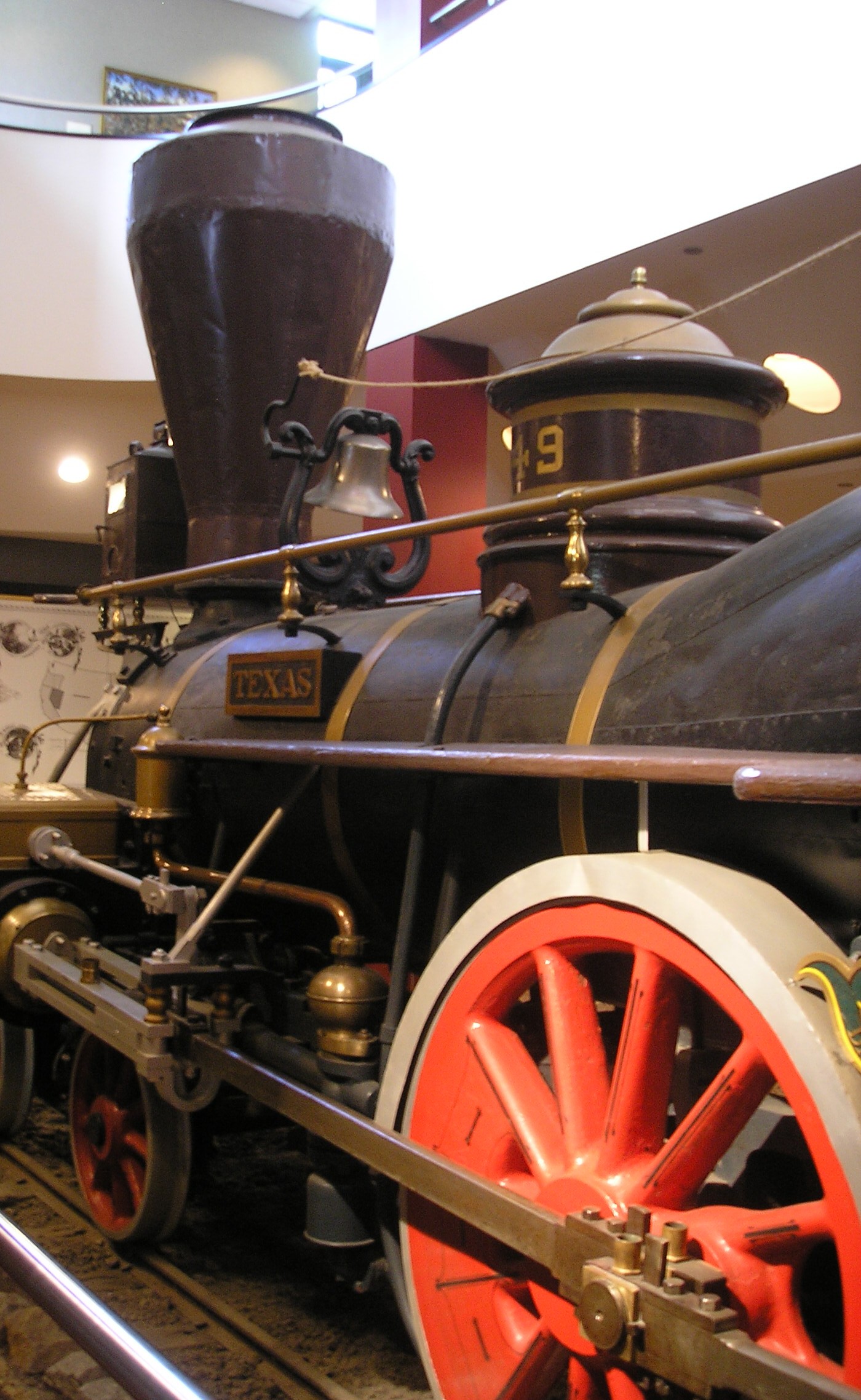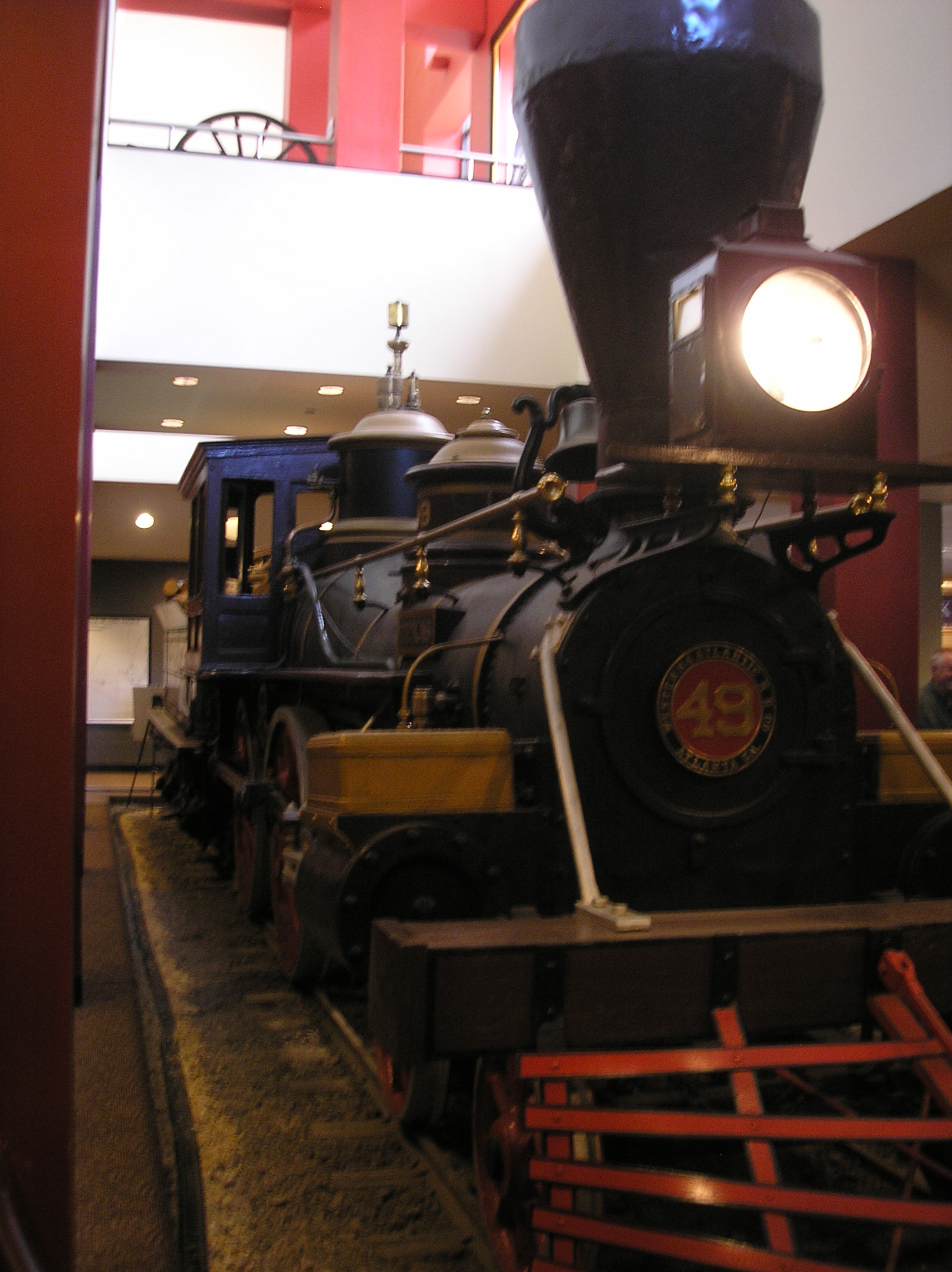 The fully-restored Texas is located at the Civil War Museum at Grant Park in Atlanta, Georgia, the same location as the Cyclorama of the Battle of Atlanta.
A route map of the Great Locomotive Chase (below) is for 12 April 1862 and is found in the Wikipedia entry:
Models of the General and Texas circle the re-built and restored Texas: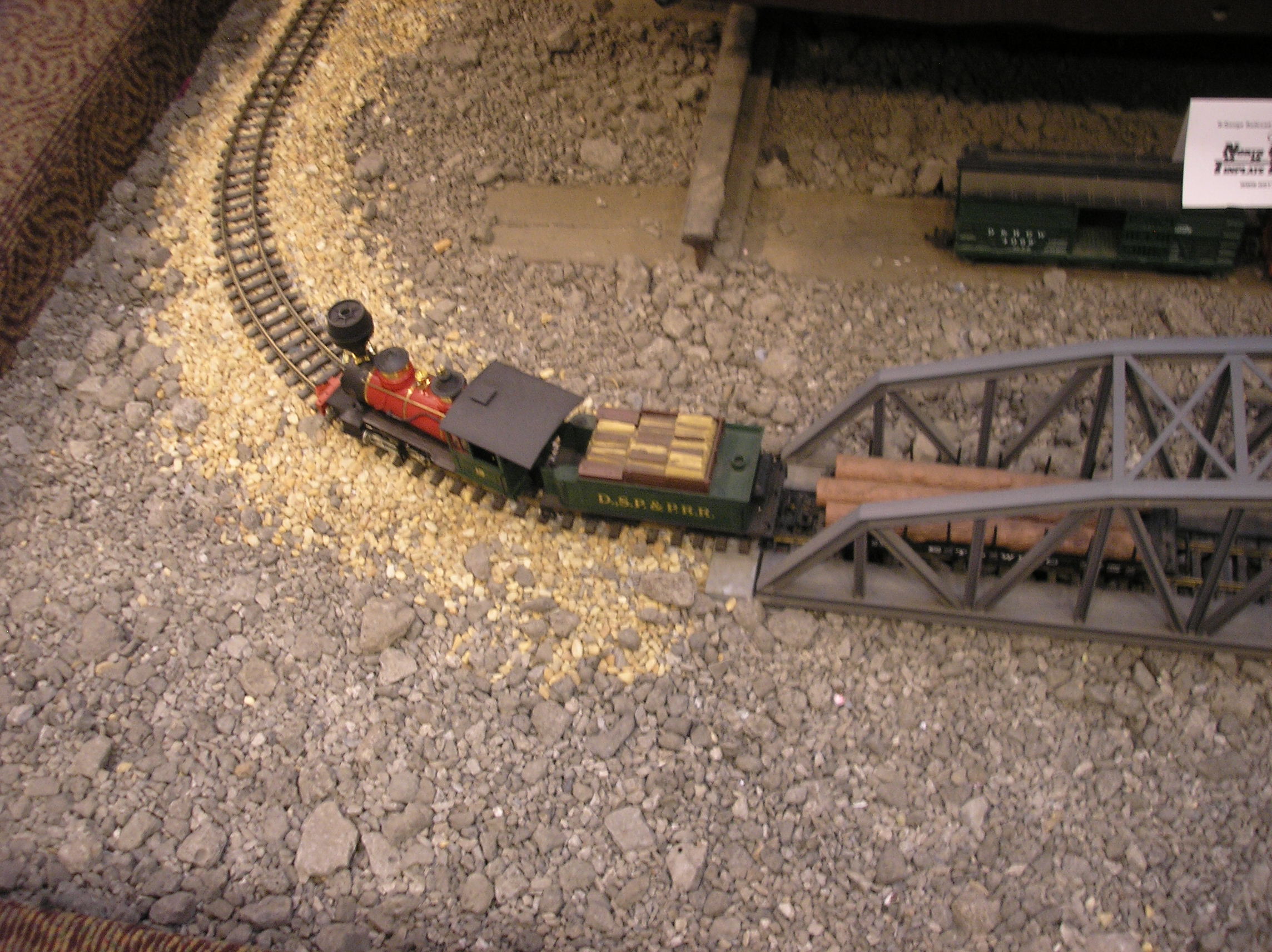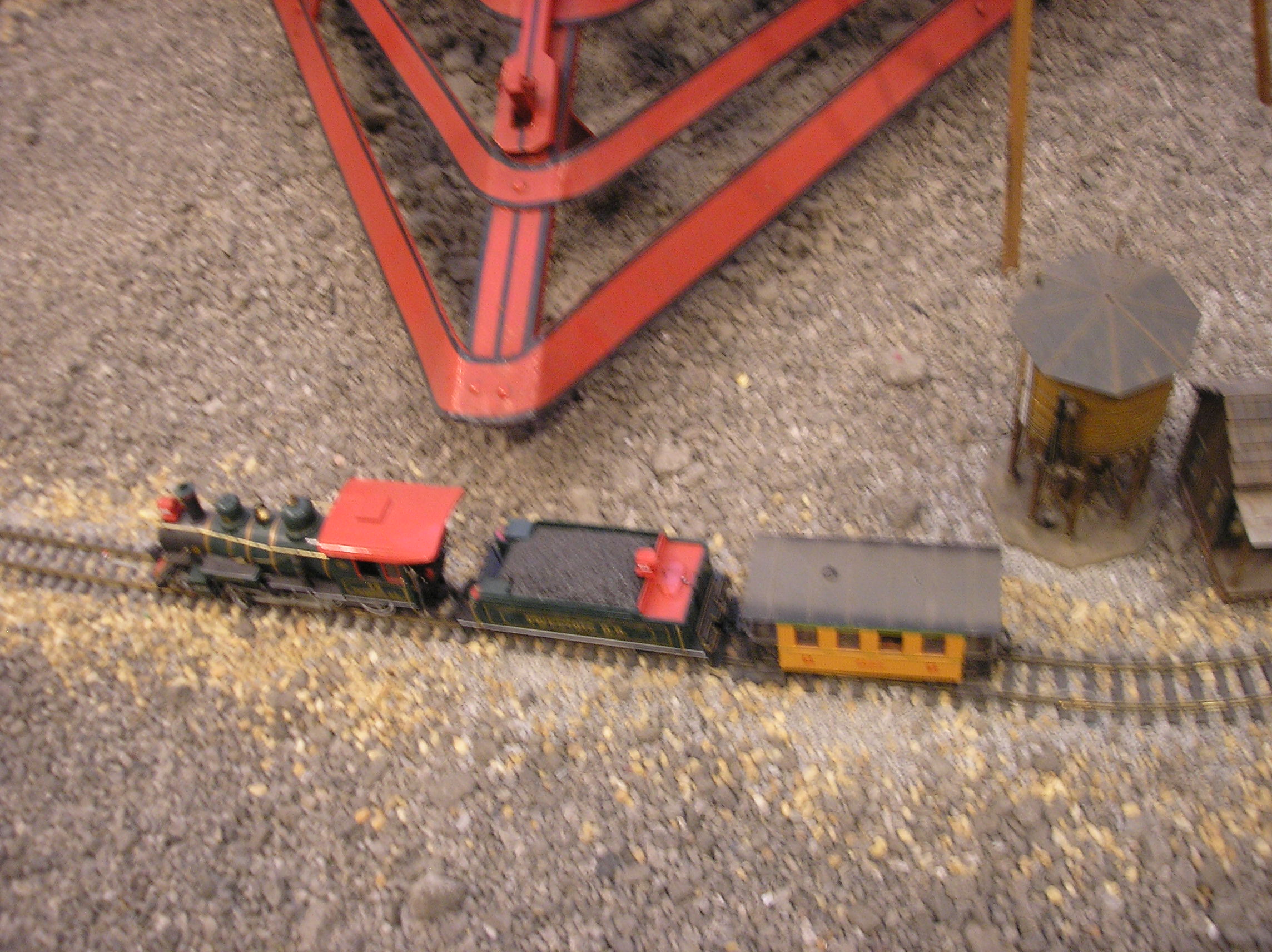 While the raiders were successful in disrupting the Confederates for a time, they were eventually captured.  Andrews and his men were charged with "acts of unlawful belligerency" and the two civilians were declared "unlawful combatants and spies."  Andrews was hanged on 7 June at Chattanooga and seven others were hanged on 18 June at Atlanta, their bodies burned and buried in an unmarked grave.  Later they were re-interred in Chattanooga National Cemetery.  Eight of the surviving raiders were able to escape and make it safely to the Union lines, but needed the assistance of pro-Union civilians, including African Americans.  The final six were eventually exchanged for Confederate prisoners on 17 March 1863.
For their part in the raid, the most of the military men were awarded the Medal of Honor, but the two civilians, Andrews and Campbell, were ineligible.
The Great Locomotive Chase, was a 1956 Walt Disney, dramatic film starring Fess Parker:
A 1926 silent film comedy, The General, starred Buster Keaton.:
For further information on the Great Locomotive Chase, see the Wikipedia article.