Posted By Norman Gasbarro on December 16, 2012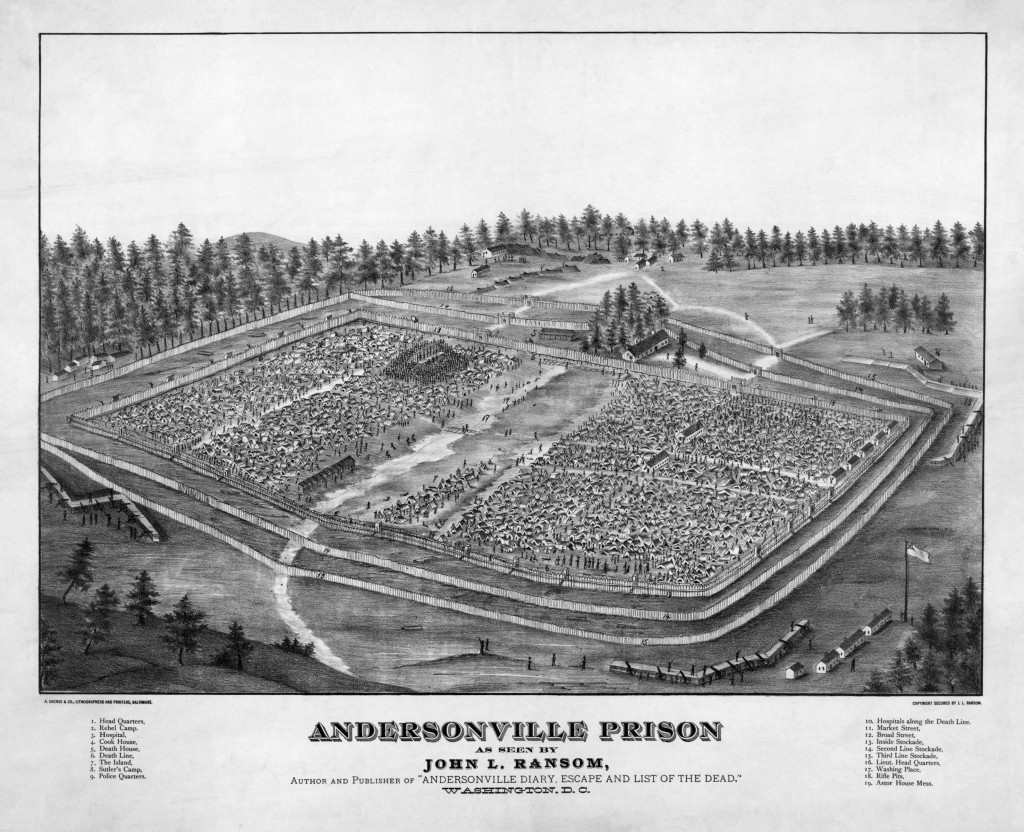 The Andersonville Confederate Military Prison opened in February, 1864 and was in existence until its liberation in May 1865.  The prison site is 25.5 acres and today consists of some reconstructions including portions of the stockade fence.  Although it was the most notorious of all the prisoner of war facilities, it was not alone in the harsh treatment of prisoners, many of whom died of starvation, disease or exposure.  Northern prisons, including one at Elmira, New York, were considered by many to be just as bad as Andersonville.  Today, the site at Andersonville is part of the National Park Service's effort to commemorate prisoners of all wars and features a museum dedicated to that purpose as well as the National Cemetery where those who died at Andersonville are buried.
There are many monuments placed throughout the site.  In the post yesterday, the monuments to the New York and New Jersey soldiers who were incarcerated at Andersonville were described.  Those monuments are within the national cemetery.  Also shown in prior posts was the Pennsylvania Monument, the largest monument in the cemetery.
Today's post will show some of the historical markers and views at the prison site as well as some views of the cemetery  Click on any of the marker pictures to enlarge it so the text can easily be read.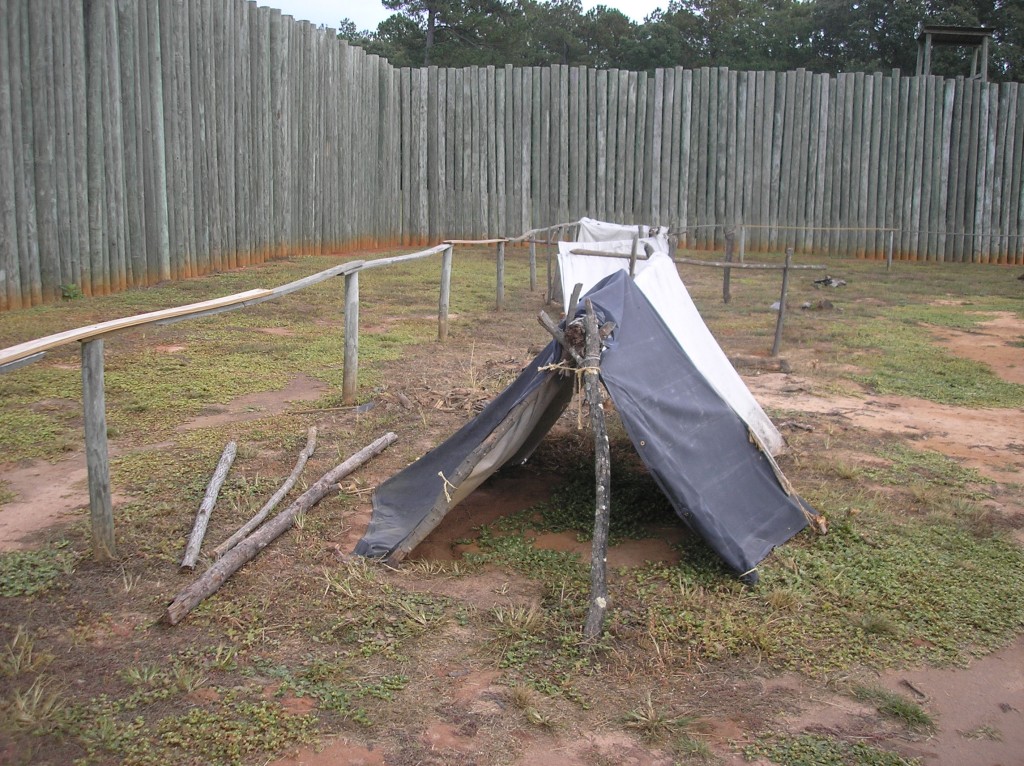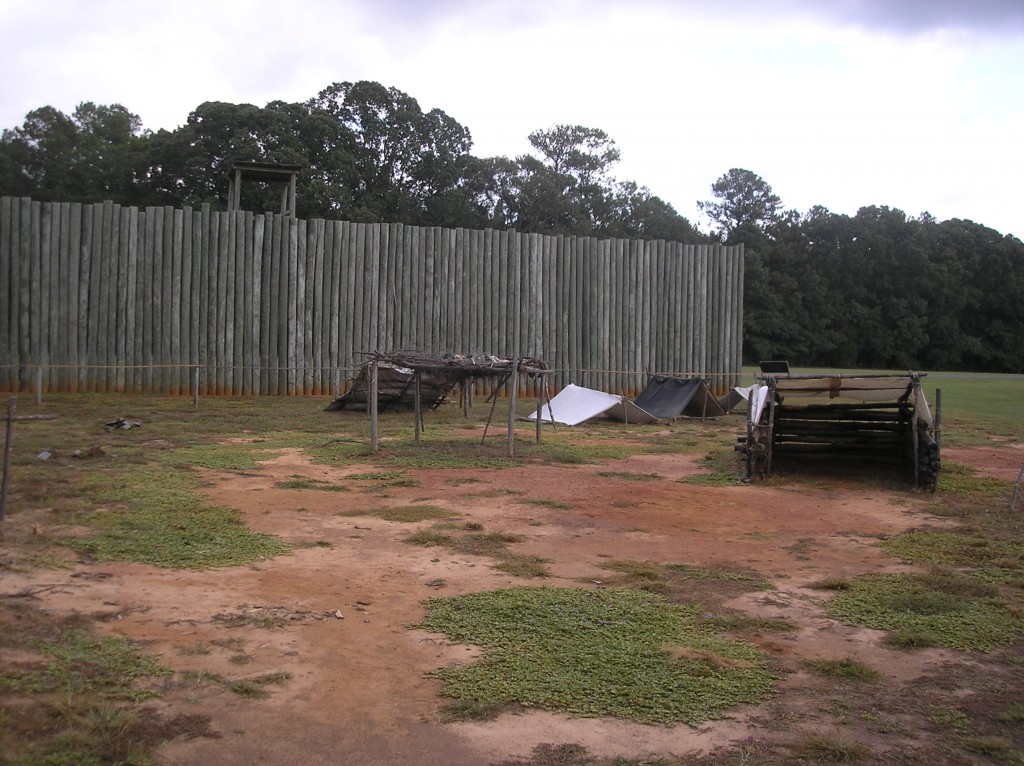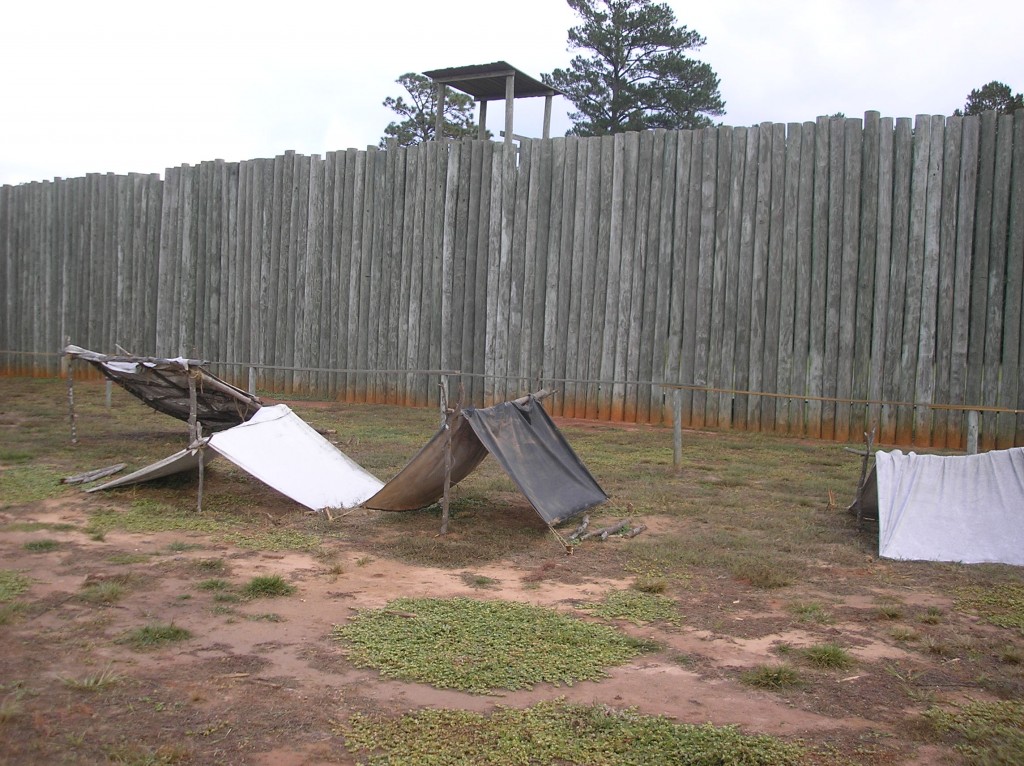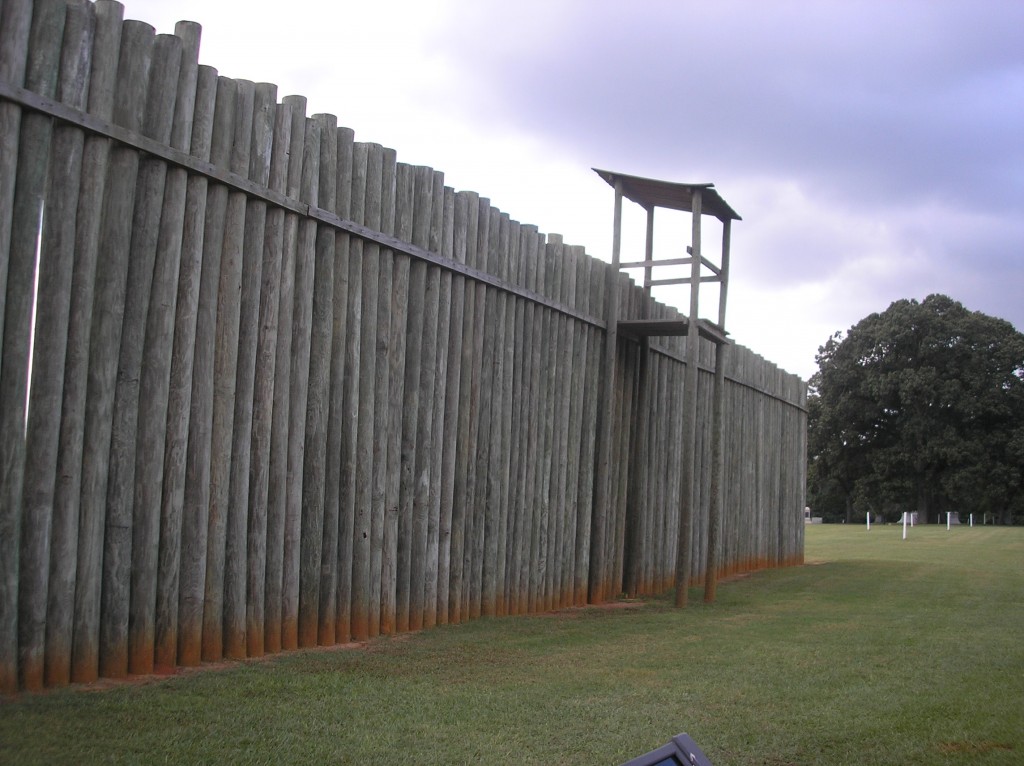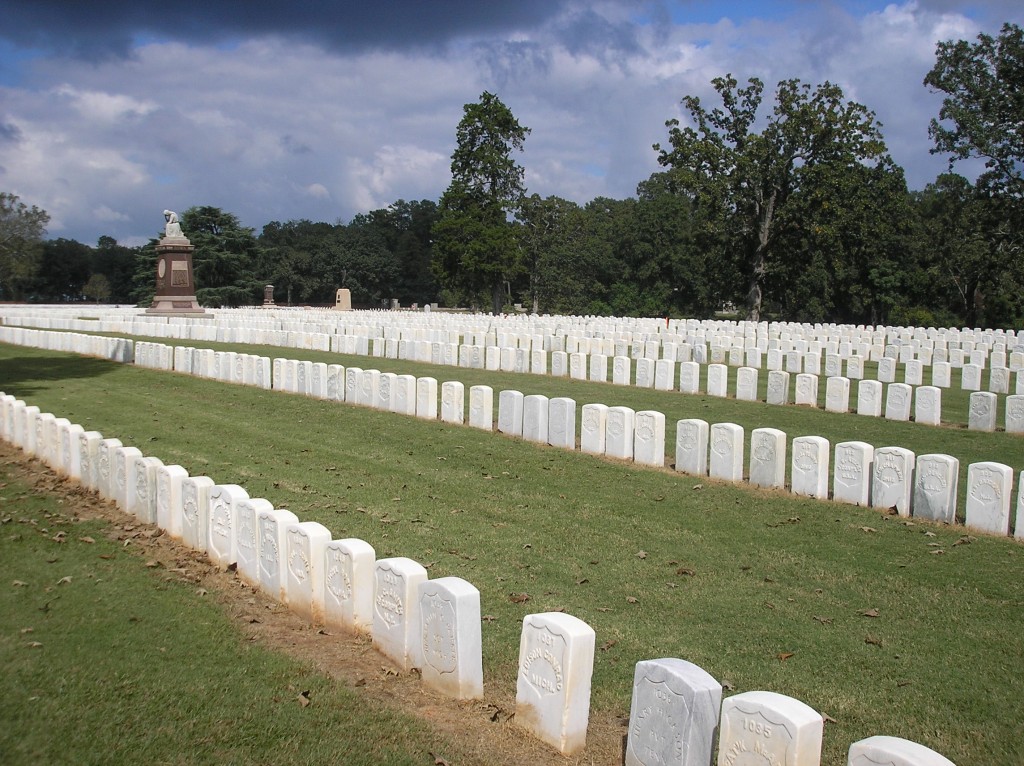 In addition to the above two Pennsylvania grave markers of George Doney and William Guyer, soldiers who are included in the Civil War Research Project, six other soldiers have been identified who are probably buried at Andersonville National Cemetery, but photographs of their grave markers have not yet been obtained:
Leo Doutrick ———– Joseph H. Kawel ———-  John Shomper ——– Samuel Shoop ———  Samuel Shoup ——— Daniel Stein
The list of those men from the Lykens Valley area who were incarcerated at Andersonville is rather extensive and is still being compiled and checked for accuracy.
———————————-
The National Park Service guide to the Andersonville National Cemetery and National Historic Site is available as a free download (click on title to download).
For all prior blog posts on Andersonville, including posts which tell of men from the Lykens Valley area who were incarcerated there, click on Andersonville.
The following is a list of posts on the Pennsylvania Memorial at Andersonville, with direct links (click on title to go directly to post).
—————————–
The picture of the print shown at the top of this post is from Wikipedia and is in the public domain because the copyright has expired.  Some of the information for this post was taken from the Wikipedia article, Andersonville National Historic Site.