Posted By Brian Tomlin on December 17, 2012
No one interested in the Civil War era would expect that Christmas in the 1860s was celebrated like it is today. The web is full of articles detailing how Christmas celebrations were much simpler, less based on purchased items and more about handmade gifts and decorations. Below are some of the more interesting articles and art from the period  found on the web.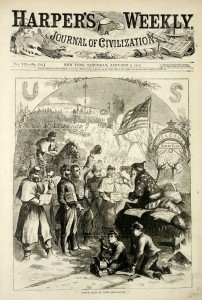 James Durney writes an interesting overview on Christmas in the 1860s on the Civil War Blog TOCWOC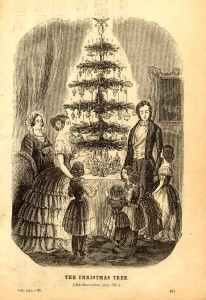 Jessica Dean writes about early Christmas tree decorations on her blog, Jessica Dean by Design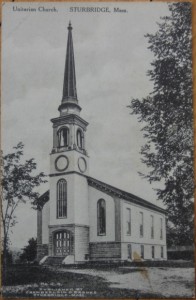 An article form the Old Sturbridge Village, MA website describes how religious restraint kept Christmas in New England from being much of a celebration at all.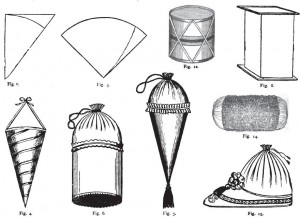 Cassell's Household Handbook has a section about making Christmas tree ornaments with patterns.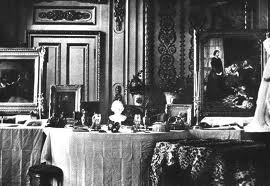 To get an idea of holiday extravagance, this is a  photograph is England's Prince Albert, the Prince of Wale's present table from 1860.