Posted By Norman Gasbarro on October 27, 2012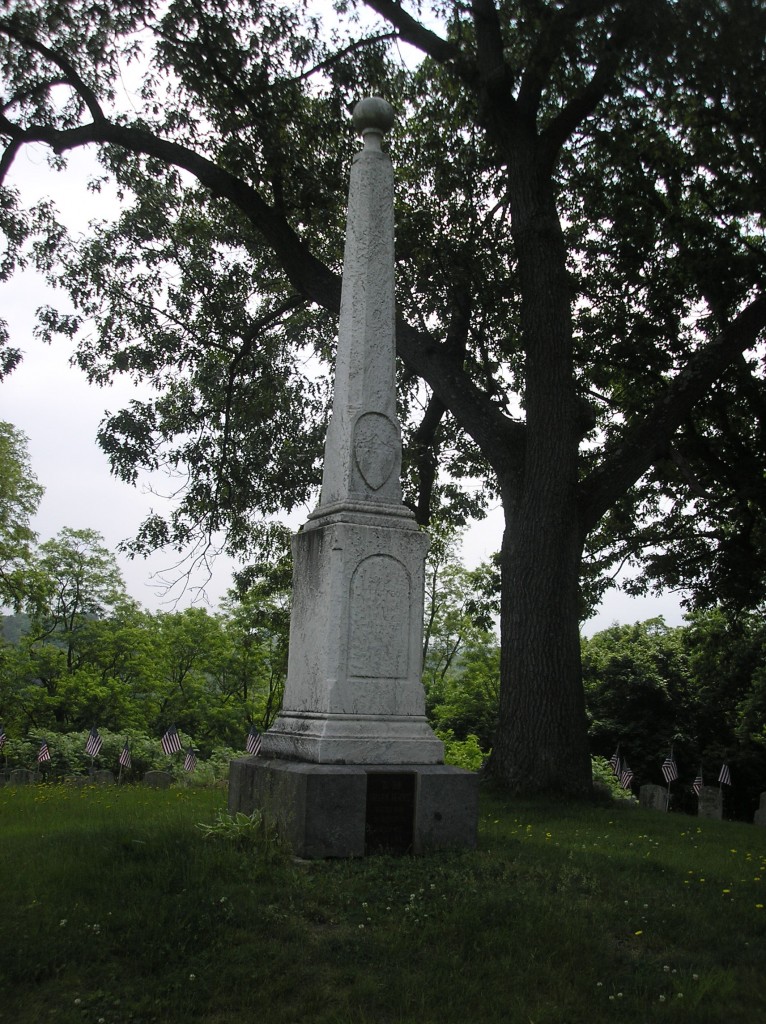 The Shamokin Cemetery is located at the intersection of South Anthracite Street and West High Street in Shamokin, Northumberland County, Pennsylvania.  Within the cemetery there is a monument to the men who died in the Civil War.  There is no direct path or road to the monument from South Anthracite Street and West High Street, but it can be easily be seen from most points in the cemetery, and on many days from many parts of Shamokin.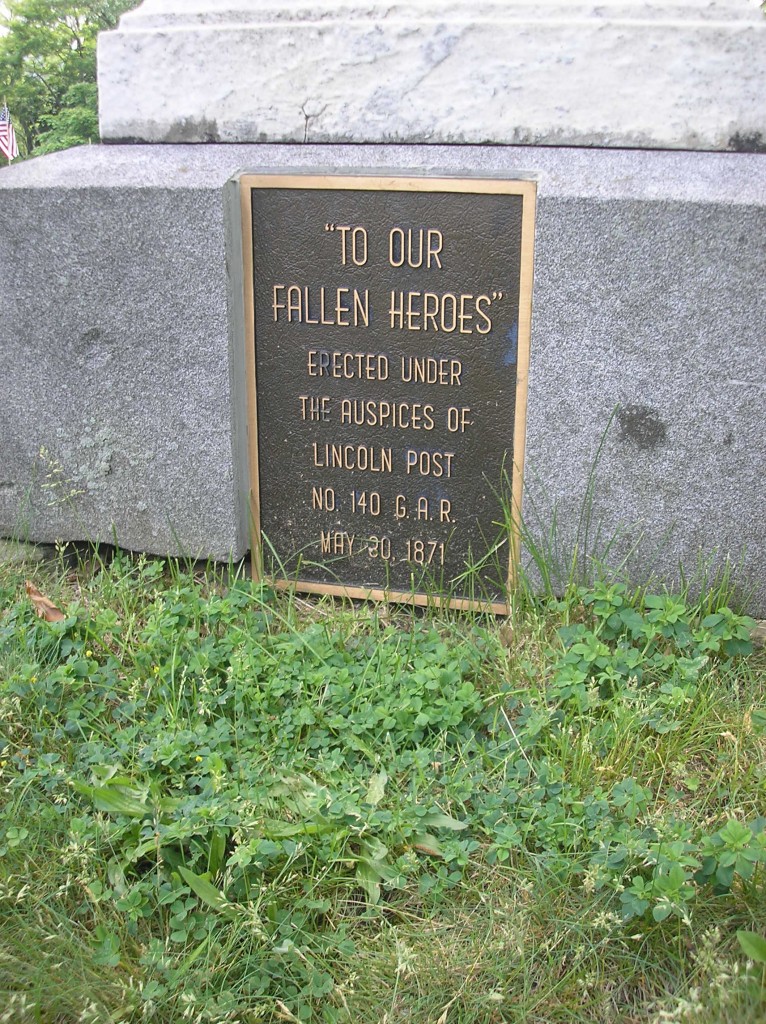 The original, carved stone inscription is worn to the point where it is almost unreadable.  It has been replaced by a bronze plaque at the base of the monument which replicates the worn wording:
"To our fallen heroes, erected under the auspices of Lincoln Post, G.A.R., 20 May 1871."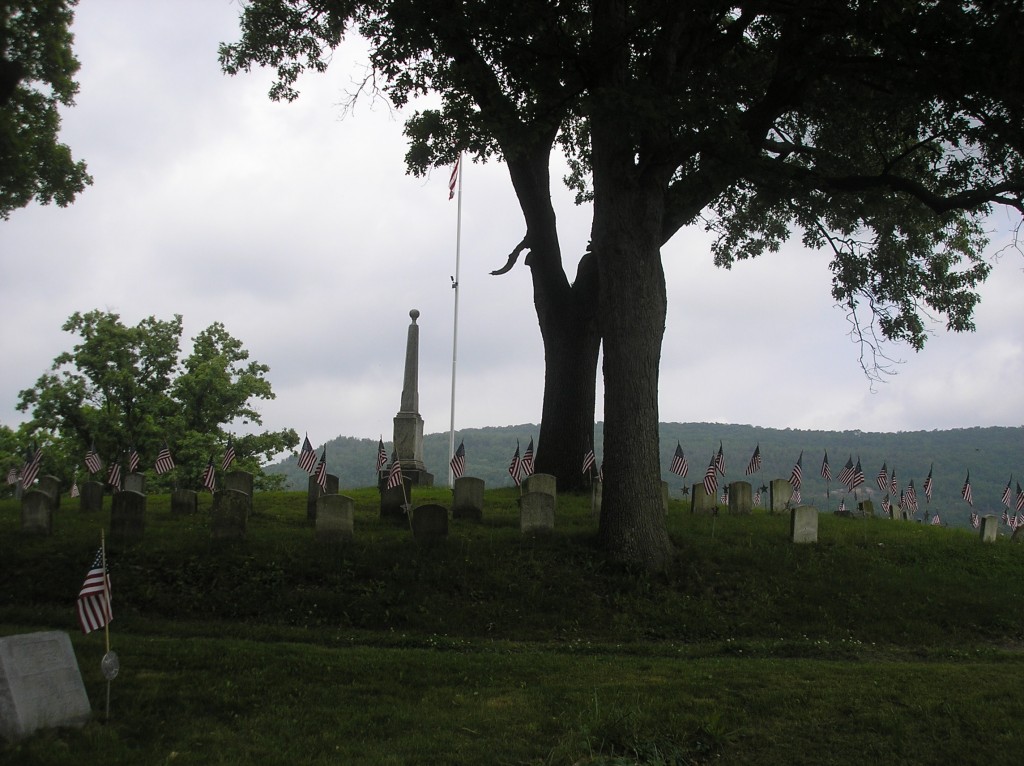 Surrounding the monument are three concentric circles where graves of Civil War soldiers are neatly arranged around the monument.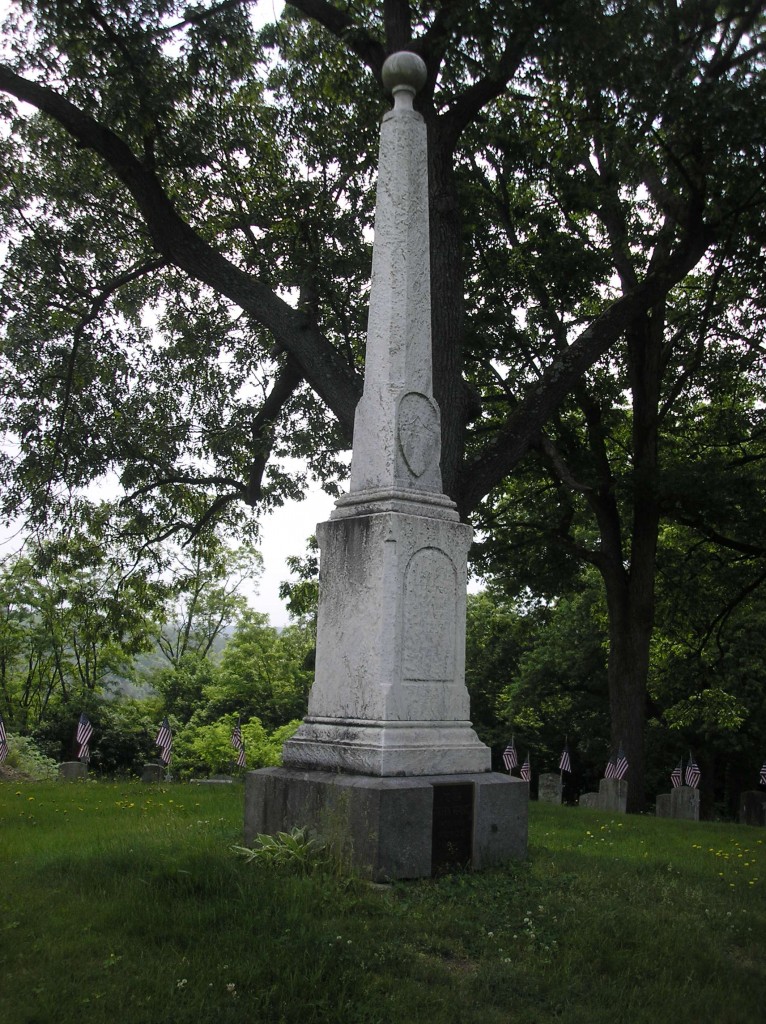 Panoramic views of Shamokin can be seen from the Soldiers Monument as shown below.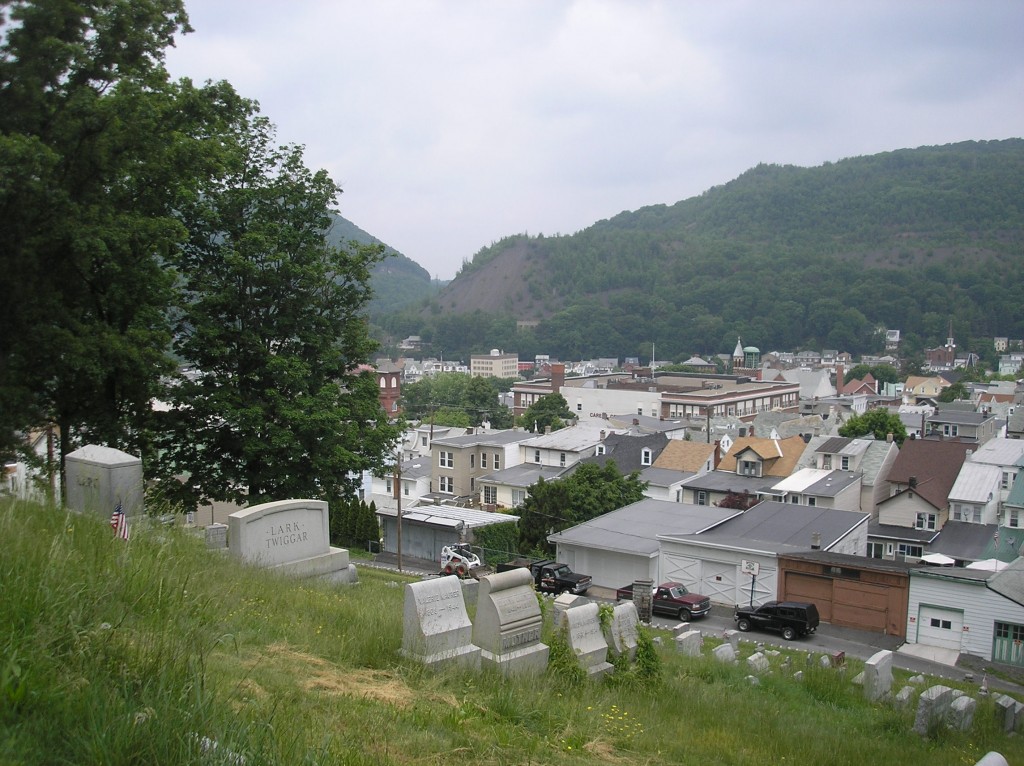 The post tomorrow will feature the Soldiers Circle at the Shamokin Cemetery.
Note:  This cemetery monument should not be confused with the Shamokin Civil War Monument on West Lincoln Street.
Maps of the Shamokin Cemetery showing the location of the Monument and Soldiers Circle are found on the cemetery web site (click here).    The web site is still under construction as can be noted from the search function supposedly capable of identifying the exact location of a burial.  Searches produce the result "burials table goes here" rather than a name or location.  There is no indication given as to when the "burials table" will be added.
A word of advice to those visiting this cemetery:  it is on a steep hill, the access roads are very narrow, and parking is limited on the roads into the cemetery.  If walking up from below, wear shoes with good support.  Parking is easier on the flat sections at the top and the views are spectacular, particularly as noted, from the G.A.R. Soldiers Monument and Circle.