Posted By Norman Gasbarro on September 18, 2012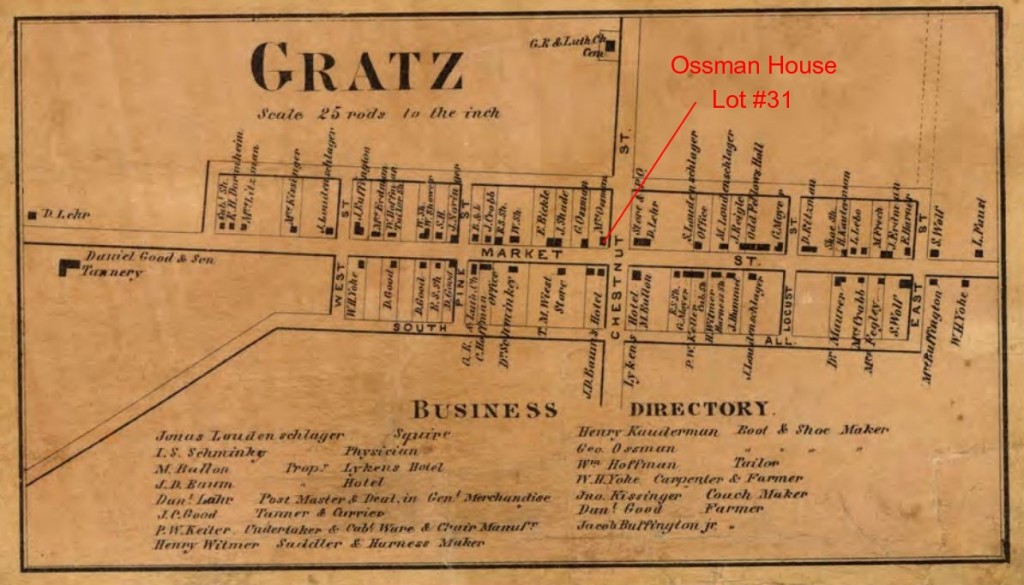 The heirs of Simon Gratz sold this corner property, Lot # 31,  in 1852 to Daniel K. Ossman.  The house on the lot was built some time before the sale.  From its appearance, it originally was a double house and was indicated as such in the will of Daniel K. Ossman, which was written in 1858. Ossman was a skilled tinsmith and the Ossman family had other properties in the area including in Lykens Township.  Daniel died in 1859 and his widow, Sarah [Fagely] Ossman lived here throughout the Civil War until 1867, when she died.  Living with her in sections of the double house were her daughters, her mother, and Emanuel Faust, an 11-year old apprentice coach maker.
Later owners of the property were Henry Kauderman, a master boot and shoe maker, and Henry Maurer.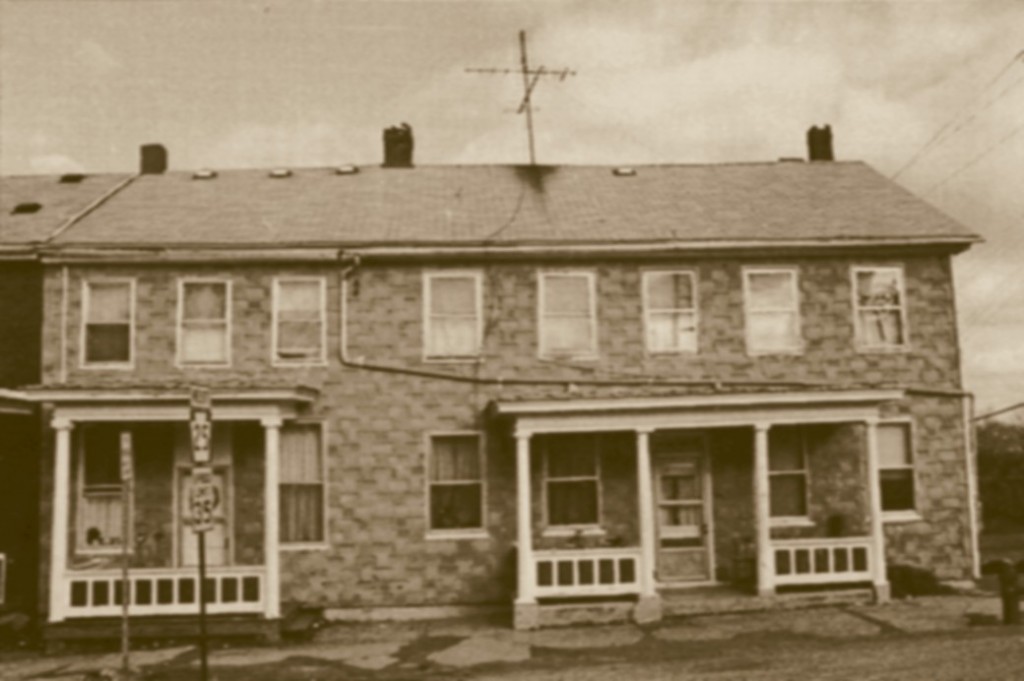 The earliest available picture (above) showing the entire house is from the 2nd half of the 20th century.
Abraham F. Dreibelbis also owned this corner lot and house beginning in 1876 and it remained in his family until 1922.  Abraham F. Dreibelbis was a Civil War veteran and amputee..  The following brief sketch is from A Comprehensive History of the Town of Gratz Pennsylvania:
Abraham Dreibelbis was a veteran of the Civil War.  During his service, he had several serious wounds, including the amputation of part of his right leg.  In later life, his eyesight failed him to the point that about 1920 he stated that he "was not able to see well enough to leave his house alone."  When he returned home from the service, he worked for a time in the New Lykens Valley Slope.  In December 1868, his arm was seriously wounded when a lump of coal fell on him.  The service injuries plus the mining injury may have influenced Abraham to try a new occupation.  By 1870, he turned to saloon keeping here in Gratz.  He continued in that business for many years, probably on this property.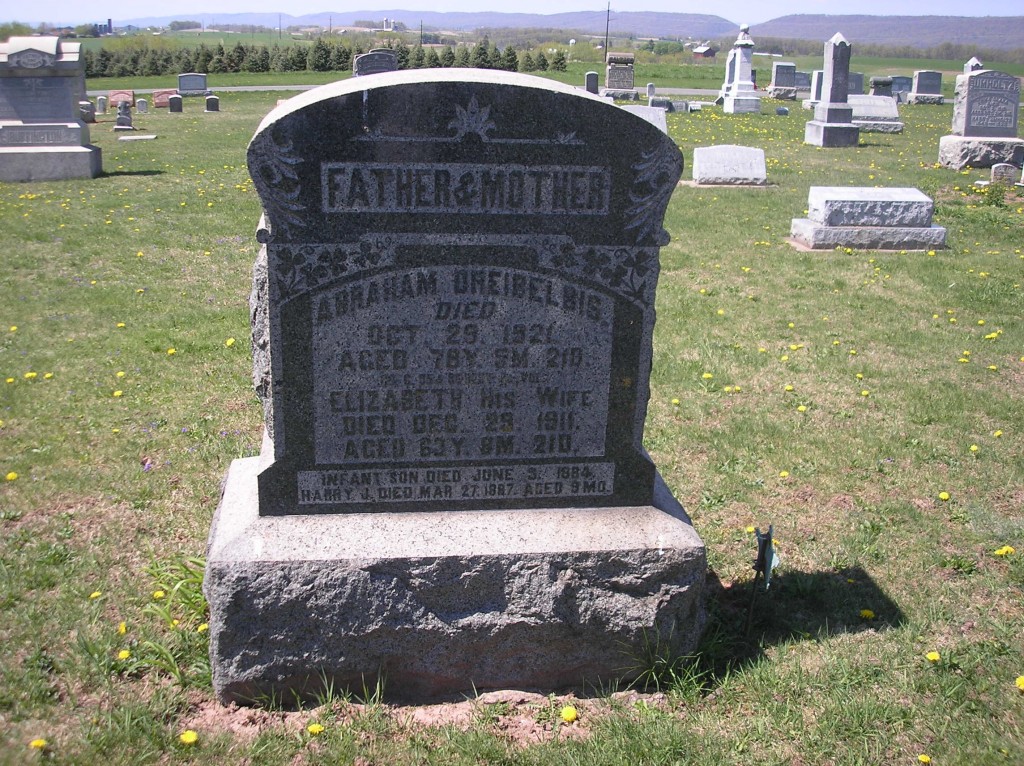 Abrham F. Dreibelbis is buried in Gratz Union Cemetery.
This house is on the northwest corner of the main intersection, or square, of Gratz, Chestnut Street (now called Centre Street) and Market Street.  Many early pictures of Gratz show a portion of the right side of the front of this house.
On the south side of the square were two hotels (southwest corner and southeast corner) which were active during the Civil War and on the northeast corner was the general store and post office.  The hotels were destroyed in two separate fires.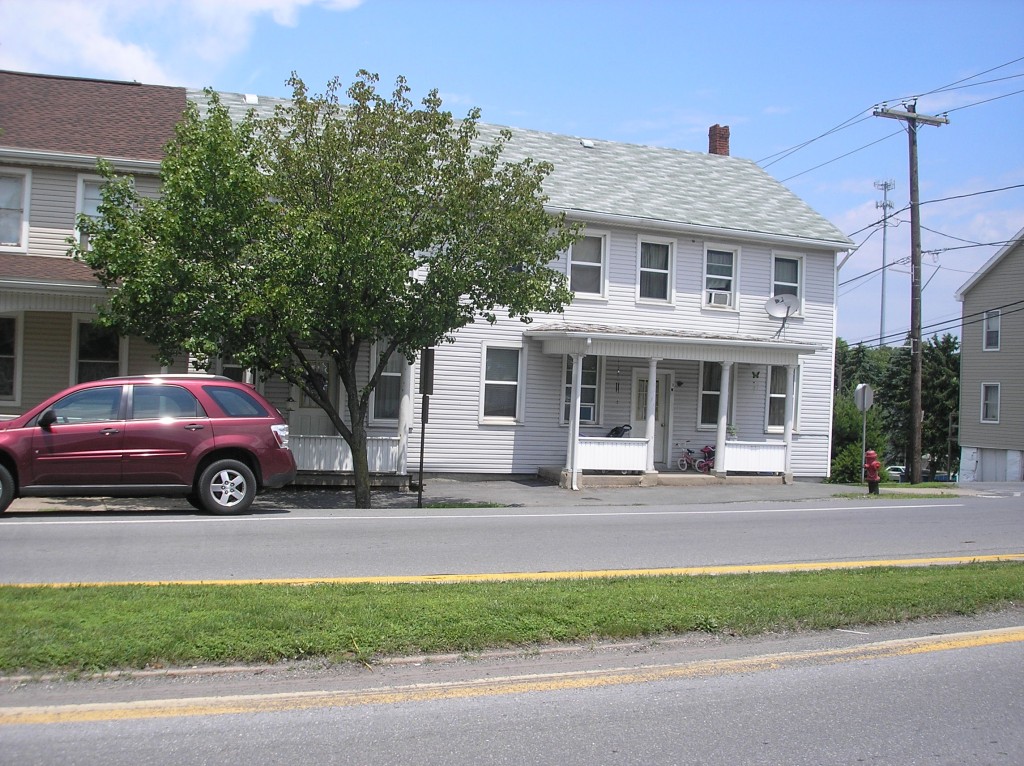 This is part 38 of an ongoing series on Gratz during the Civil War.  Some of the information for this post was taken from the book A Comprehensive History of the Town of Gratz Pennsylvania.  
Other parts of the series on Gratz During the Civil War can be found on this blog by clicking on "Walking Tour."