Posted By Norman Gasbarro on August 20, 2012
The Halifax United Methodist Church Cemetery is located at the corner of Rise Street and Wind Hill Drive in Halifax, Dauphin County, Pennsylvania.  The graves of twenty Civil War veterans are easily located in this cemetery.  A prior post described the cemetery and showed old maps with its location noted.  Today, Part 2 of a 5 part series is presented, each part focusing on four of the twenty veterans buried here.
—————————–
ADAM SNYDER (1814-1880)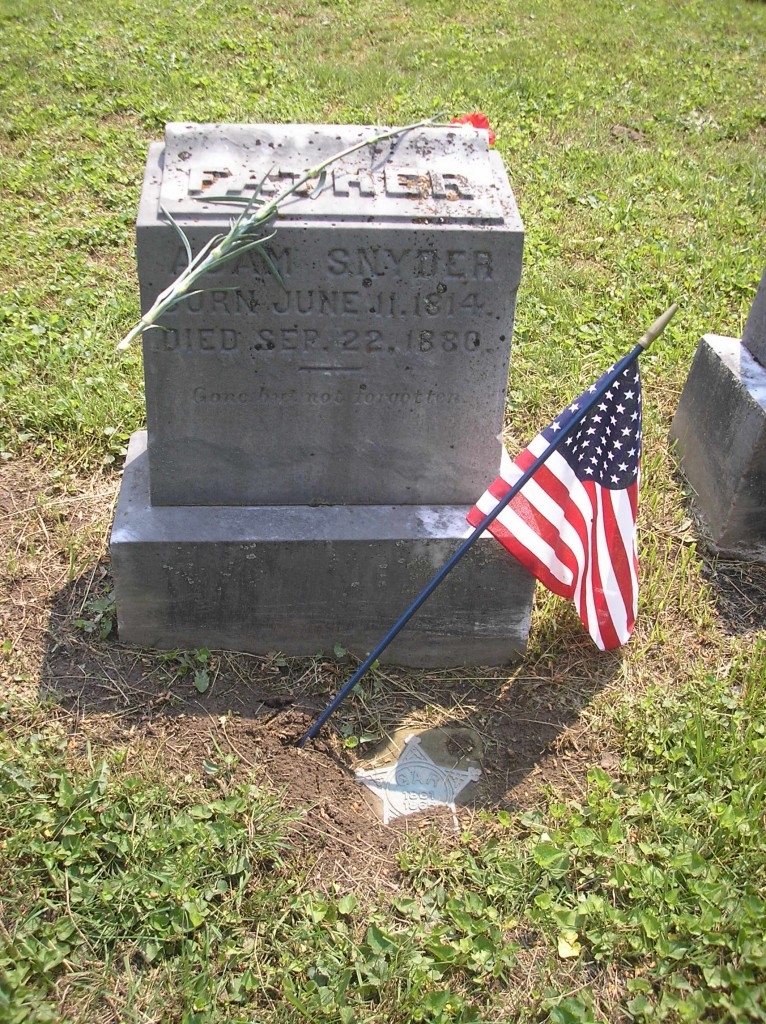 Adam Snyder has a G.A.R. marker at his grave site, but his regiment and company of service has not yet been identified.  Adam was born in France and in 1870 was in Halifax working as a stone mason.  In 1880, he was working as a farmer.  Adam married Susanna C. Kline and between 1849 and 1861 the couple had six children, three of whom died young.
——————————
CONRAD ZIMMERMAN (1842-1930)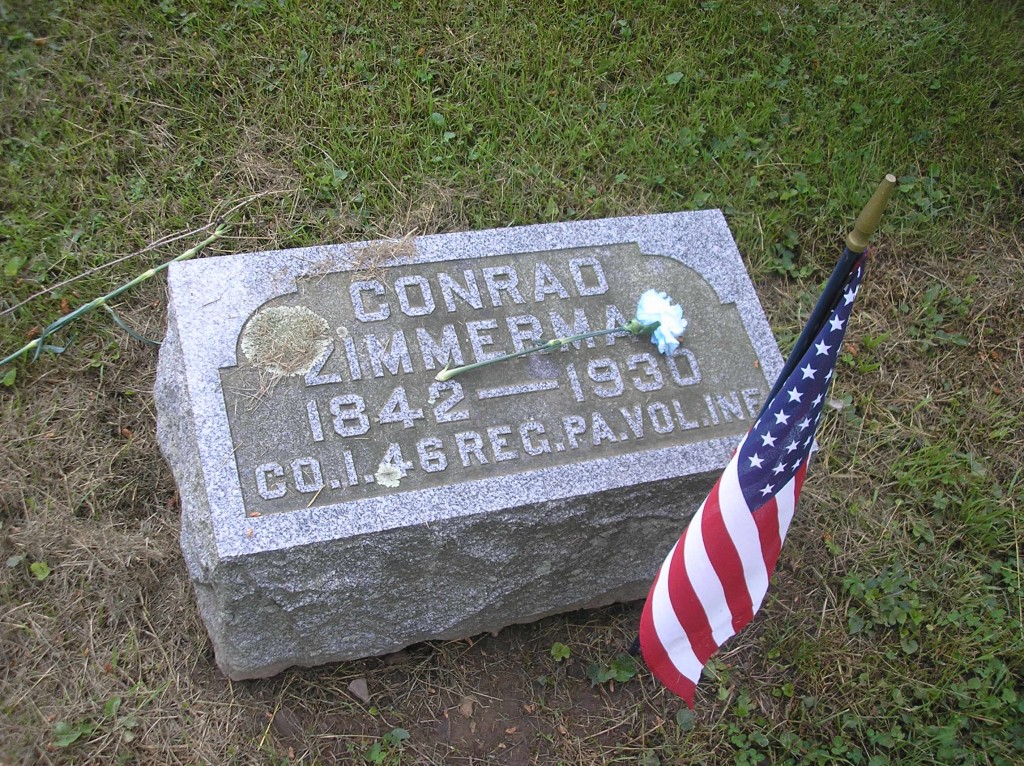 Conrad Zimmerman was born in the Armstrong Valley, Dauphin County, the son of John Zimmerman, a laborer, and Anna Maria [Enders] Zimmerman.  In 1860, Conrad was working as a servant in the household of Samuel Meckley, a blacksmith in Jackson Township, Dauphin County.
Conrad enlisted in the 46th Pennsylvania Infantry, Company I, as a Private, and was mustered into service on 23 February 1864.  His Civil War service ended with his discharge on 16 July 1865.
It is not known for certain whether the Conrad Zimmerman who was found in the 1870 census for Lehigh County as a coal miner is the same as the one of this record.  But in 1880, Conrad was living in the household of his sister, Elizabeth [Zimmerman] Caslow, the second wife of prominent Halifax physician, H. R. Caslow.  Also in that household was Elizabeth's step-son who was working as a railroad conductor and a Black servant, Ida Shorter, age 17.  In 1890, Conrad was still living in Halifax and he noted no Civil War-related disabilities.
In 1900, Conrad Zimmerman was still living in his sister Elizabeth's household, but had changed his occupation to painter.  Elizabeth's step-son was also still in the household, working as a mail carrier.  Roxy Weaver, age 23, a Black servant was now living in the household.
1910 saw Conrad as the head of the household and working as a house painter with sister Elizabeth, now a widow, living in the household, along with Roxie Weaver, a servant who did housework.  In 1920, in a switch of positions, Roxie Weaver was named as the head of the household with Conrad Zimmerman working as a painter.  Roxie was working as a dressmaker.  The 88 year old Conrad, in 1930, was finally retired, but still living in Roxie Weaver's household.  In 1930, Roxie was working in a shoe factory and the census noted that she was "Negro."  Conrad died later in the year 1930.  He never married but he lived for more than 30 years in the same household as Roxie.  When Conrad Zimmerman died, his pension stopped.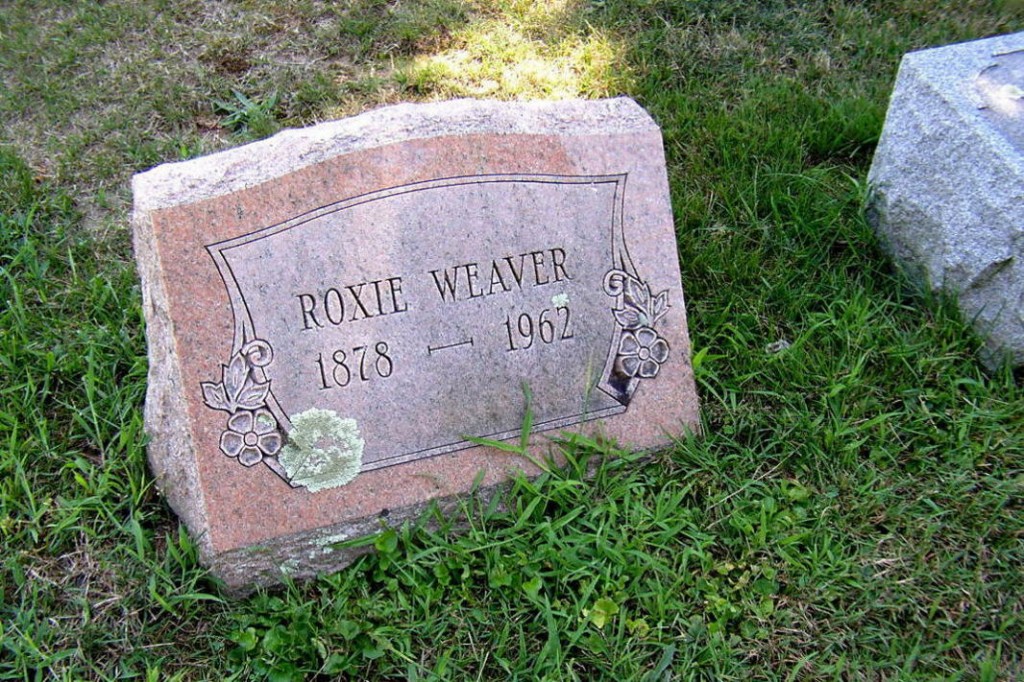 Roxie Weaver died in 1962, apparently never married.  She is buried next to Conrad in the Halifax United Methodist Cemetery.
——————————
JOHN E. LEEBRICK (1834- ?)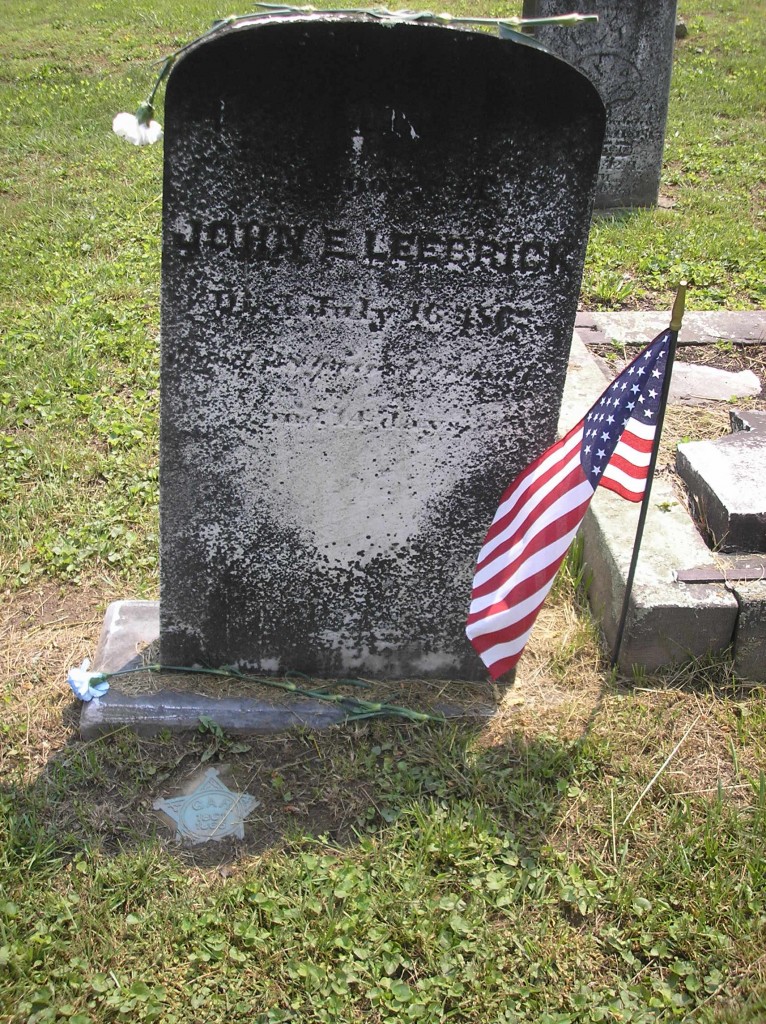 John E. Leebrick was born about 1834.  In 1860, he was living in Halifax and working as a teacher of the common school.  He was then living with his widowed father, John Leebrick, a farmer, and a brother, Thomas Leebrick, age 18, who was listed as a "gentleman."
During the Civil War, John served in the 23rd Pennsylvania Infantry, Company B, as a Private, from 2 August 1861 through 8 September 1864.
Not much else is known about him.
The spelling of John's surname is found as Lebrick, Liebrich, Liebrick, Leibrich, and Liebrick.
——————————
GEORGE GEIGER (1846-1865)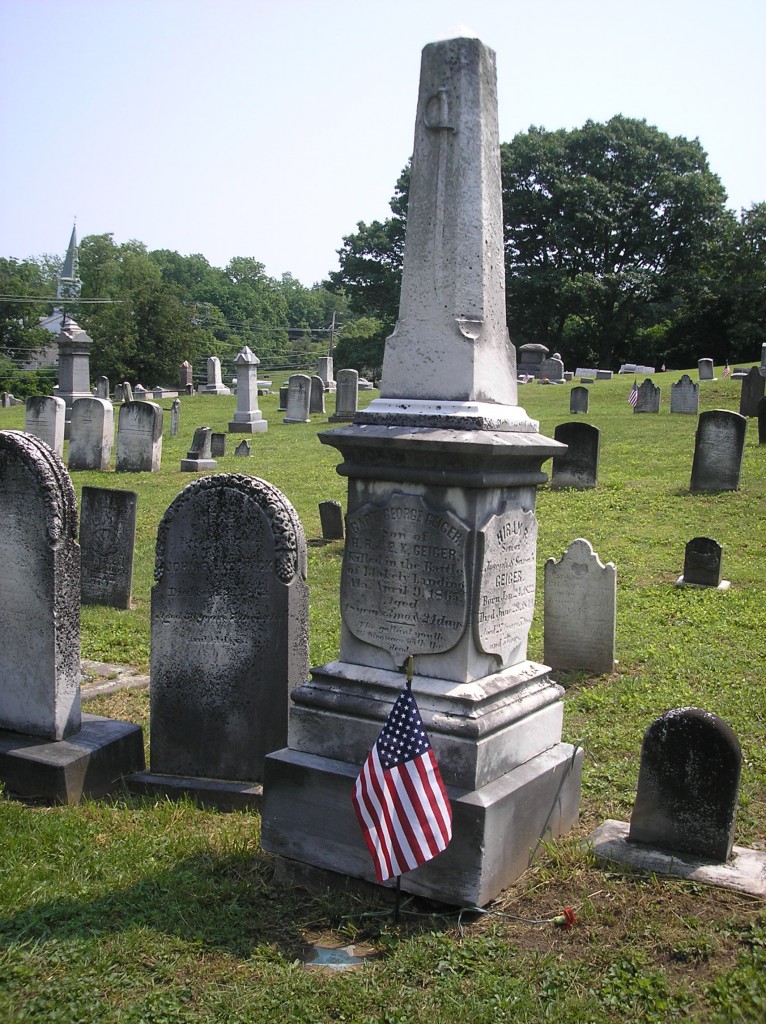 It is believed that this George Geiger from Halifax is the same person who served in the 9th Pennsylvania Cavalry, Company B, as a Private.  Records indicate he died on 9 April 1865 at the Battle of Fort Blakely in Alabama.  This battle was part of the Mobile Campaign during one of the last organized Confederate resistances following Lee's surrender at Appomattox.  George's death at this battle is noted on his grave marker.
—————————–
Continued tomorrow…. For other posts in this series, click here.