Posted By Norman Gasbarro on July 7, 2012
The post today begins a look at three men, with connections to Tremont, Schuylkill County, who served in the Civil War in the 50th Pennsylvania Infantry:  Jacob Shade (1833-1864); William Henry Hiney (1840-1864); and Emanuel Eckle (1843-1864) – all of whom died as a result of the war.  This post is also a continuation of the series on the men who served in Company A and Company C of the 50th Pennsylvania Infantry.
——————————–
JACOB SHADE (1833-1864)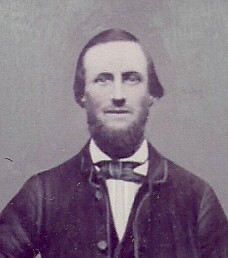 Jacob Shade was born John Jacob Shade, 9 Mar 1833, the son of John Shade (1808-1869) and Hannah [Hoffa] Shade (1810-1894).  Jacob's mother, Hannah Hoffa, was a direct descendant of Alexander Klinger (1726-1802), a pioneer settler of the Lykens Valley area.  See post entitled:  Descendants of Alexander Klinger, Immigrant.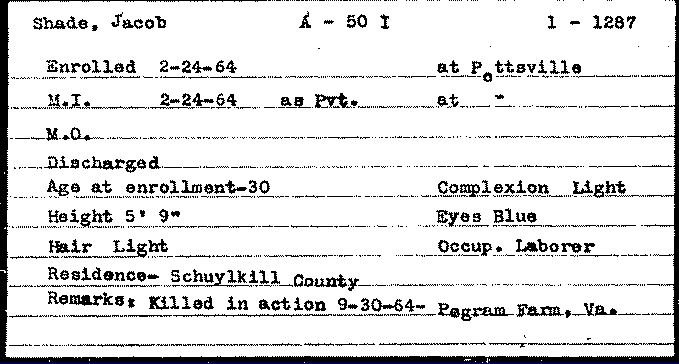 Jacob, at the time he enrolled in the 50th Pennsylvania Infantry, Company A, as a Private, indicated that he was a 30-year old laborer.  He stood 5 foot, nine inches tall, had light hair, blue eyes and a light complexion.  He lived in Schuylkill County. He was mustered into service the same day, 24 February 1864, at Pottsville.  Jacob did not survive the year as he was killed in action at Pegram Farm, Virginia, 30 September 1864.  His body was returned to Schuylkill County where he was buried at the Artz Church Cemetery, Sacramento.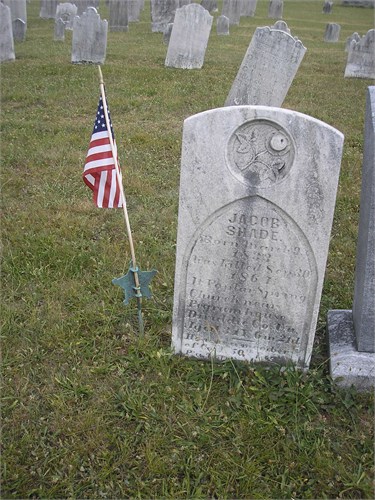 Because he was killed in action, Jacob's widow was entitled to collect a pension.  The widow, Justina [Carl] Shade was actually the second wife of Jacob who was first married to Mary Klinger and with whom had four children who were all minors at the time of Jacob's death.  Therefore, a member of the Hoffa family served as guardian for the children and in addition to the widow's pension, a separate pension was given for the children (see below).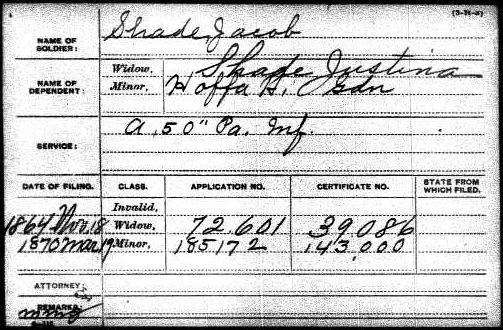 Before the war, Jacob and Mary Klinger had divorced.  After the war, about 1868, Justina [Carl] Shade re-married John Fegley of Tremont, and with him had three children.  Fegley was a hotel keeper.  He died some time before 1890, as Justina [Carl] Shade-Fegley appeared in the 1890 Veterans' and Widows' Census for Tremont.  Unfortunately for Justina, she died later that same year, 16 Jul 1890.
Tomorrow, the second of the men from Tremont will be featured, William Henry Hiney (1840-1864).  The final part of three will appear on Sunday 15 July 2012 and be feature Emanuel Eckle (1843-1864).
Pension Index Cards are from Ancestry.com and reference records available at the National Archives in Washington, D.C.  Pennsylvania Veterans' Index Cards are from the Pennsylvania Archives.  The photo of Jacob Shade is from the collection of the Civil War Research Project.