Posted By Brian Tomlin on July 17, 2012
American Civil War Wax Museum, Gettysburg, PA
297 Steinwater Ave, Gettysburg, PA  717-334-6245
Contains 35 scenes with 300 life-size wax figures depicting civil war events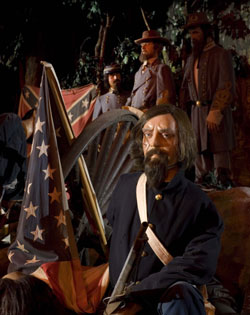 B & O Railroad Museum, Baltimore, MD
901 W Pratt St, Baltimore, MD 21223
The museum's exhibit "The War Came By Train: American Civil War 150th Anniversary" tells the importance of the railroads to the war effort. The museum has "the largest assemblage of Civil War railroad equipment in the world, including eight locomotives."
.
Confederate Flagpole in Blakely, GA 31723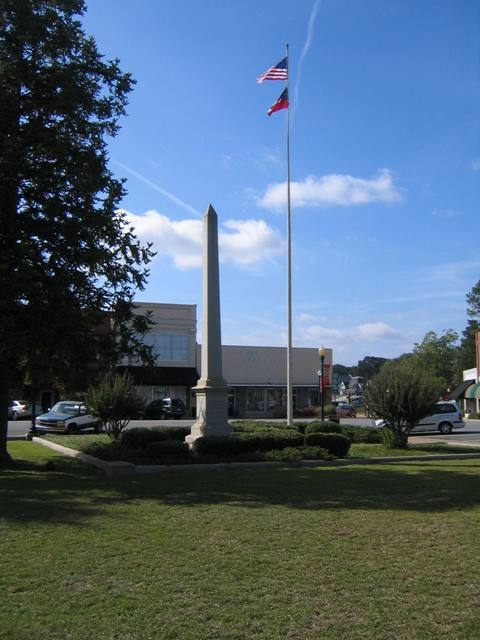 On the north side of Blakely's Court Square stands the last remaining Confederate flagstaff still standing in Georgia. It was made of pine and erected in 1861.
Trans-Allegheny Lunatic Asylum, Weston, WY
71 Asylum Drive, Weston, WV 26452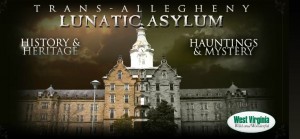 Constructed in 1858, it is the largest hand-cut stone building in North America. Reported site of paranormal activity and civil war stories, the former hospital is now a museum.
GrantLee's: 20th Maine Tavern & Grill, Farmington, ME
476 Fairbanks Road, Farmington, ME 04938-5545

A Civil-War themed restaurant serving both Northern and Southern foods all tied into the war in some ways in an old log structure. Some foods, it appears, are mostly in name, such as the "Gettysburger" or "Vicksburger." Dining room decorated with civil war memorabilia.