Posted By Norman Gasbarro on April 17, 2012
Recently, some portraits were located of Millersburg, Dauphin County, Pennsylvania Civil War veterans and members of their families.  Included in this post are portraits of Albert G. Cummings.
—————————–
Albert G. Cummings (1844-1911)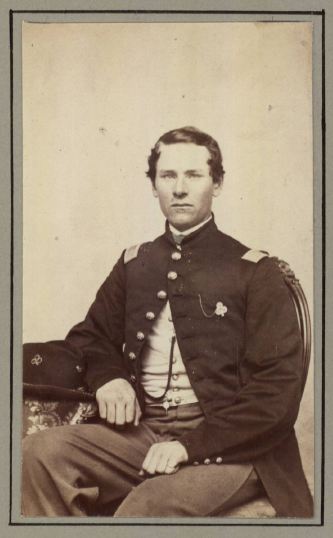 Albert G. "A. G." Cummings was born 11 November 1844 in East Lebanon, New Hampshire and died 3 Aug 1911 in Millersburg, Dauphin County, Pennsylvania.  He is buried in Oak Hill Cemetery, Millersburg.
During the Civil War, "A. G." enlisted as a private on 20 April 1861 at the age of 18, in Company F of the 1st New Hampshire Infantry Regiment.  On 9 August 1861, he was mustered out of service at Concord, New Hampshire.  On 14 September 1861, he received a promotion to 1st Sergeant in the 5th New Hampshire Infantry, Company A, which took effect on 12 October 1861.  On 12 May 1862, he was promoted to 2nd Lieutenant.  On 10 November 1862, in a transfer to Company F, he was promoted to full 1st Lieutenant.  He server honorably until his discharge, which was at the rank of Captain on 6 October 1864.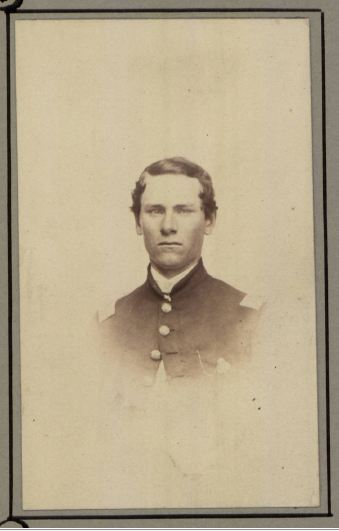 According to genealogies on ancestry.com, Albert was the son of Daniel Morris Cummings (1810-1885) and Emily Marie [Hamilton] Cummings (1814-1895).  After the Civil War in 1871, Albert G. Cummings married Ellen T. "Nellie" Currier who died around 1906.  Four children were named in the genealogies:  Alice Cummings, Eva Cummings, Howard A. Cummings, and Wilbert Currier Cummings.  Not much is known about his wife or his children other than the scant information provided and additional information is sought including documentary evidence (census, marriage records, etc).
The two pictures of Albert G. Cummings in his military uniform were found in the Army Heritage Center, on-line resource collection, which has been previously described on this blog as a good resource for photographs of officers.
In addition to the above two pictures, a portrait was also located in a history of Millersburg: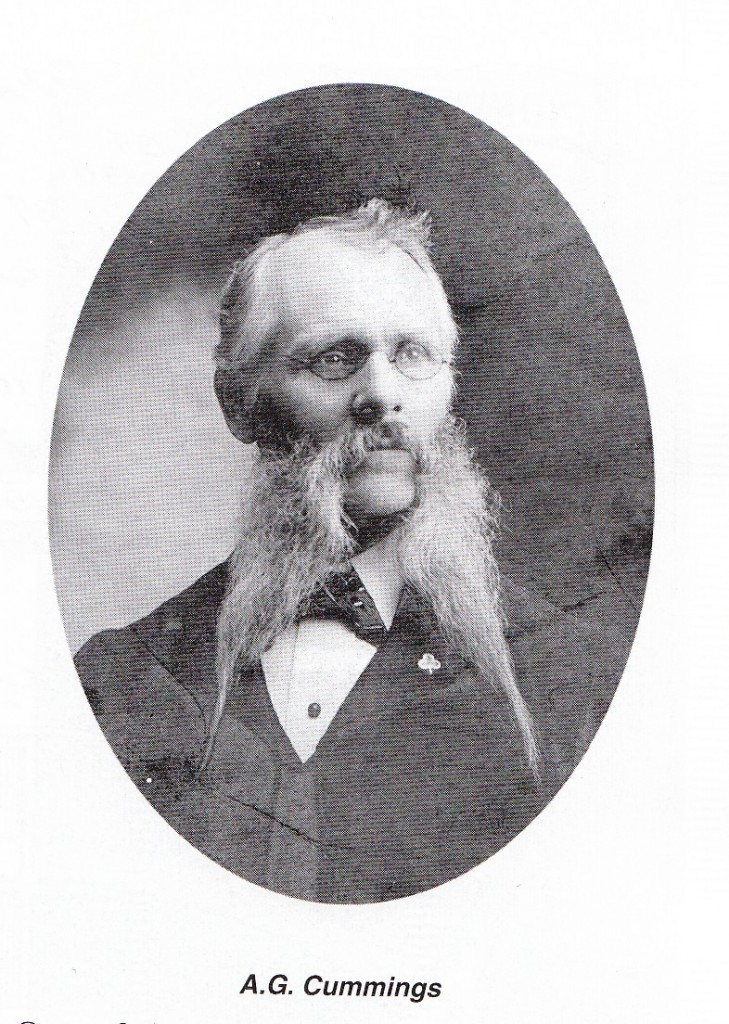 Some excerpts follow from A Celebration of Millersburg's Bicentennial:
At the outbreak of the Civil War he enlisted in the Union Army and served throughout and rose from Private to Captain…. He participated in many battles and was wounded several times.  After the war he was employed at the Pennsylvania Steel Company and was made a master mechanic.  He later worked at the North Chicago Rolling Mill and in 1878 returned to Harrisburg where he worked at the Jackson Interlocking & Switch Company where he invented an interlocking switch later manufactured by Pennsylvania Steel Company.  This was only one of his many inventions.

About 1893 Capt. Cummings returned to Millersburg to reside at the farm he had purchased, several years before.  He died on 3 August 1911. (page 135).
Major inventions of Capt. Cummings, for which he applied for an received patents:
Propellor Wheel, 1896 (for a model airplane)

Hydraulic Packing Device, 1903

Land and Water Boat, 1906
Each of the above inventions is described in A Celebration of Millersburg's Bicentennial, pages 135-136.  Copies of this book, which was published in 2007, are still available in Millersburg at the historical society museum.  To contact for information, click here.
For some unknown reason, Albert G. Cummings was not included as a Civil War veteran on the Millersburg Soldier Monument. The portion of the tablet naming soldiers with surnames beginning with the letter "C" is shown below to confirm the omission: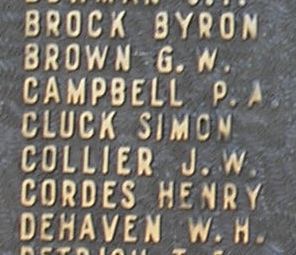 In addition, no Pension Index Card was located for him – normally an indication that the veteran didn't apply for a pension.  More information is sought on why this individual who served as a Captain in the Civil War was not included on the soldier monument and why no pension card has been located.
The Historical Society of Millersburg and Upper Paxton Township has a number of items on display that relate to the Civil War service of A. G. Cummings.  The museum will re-open in early May.  See also:  Civil War Exhibit at Millersburg.
The final part of this series of posts will appear on Thursday of this week.