Posted By Norman Gasbarro on March 28, 2012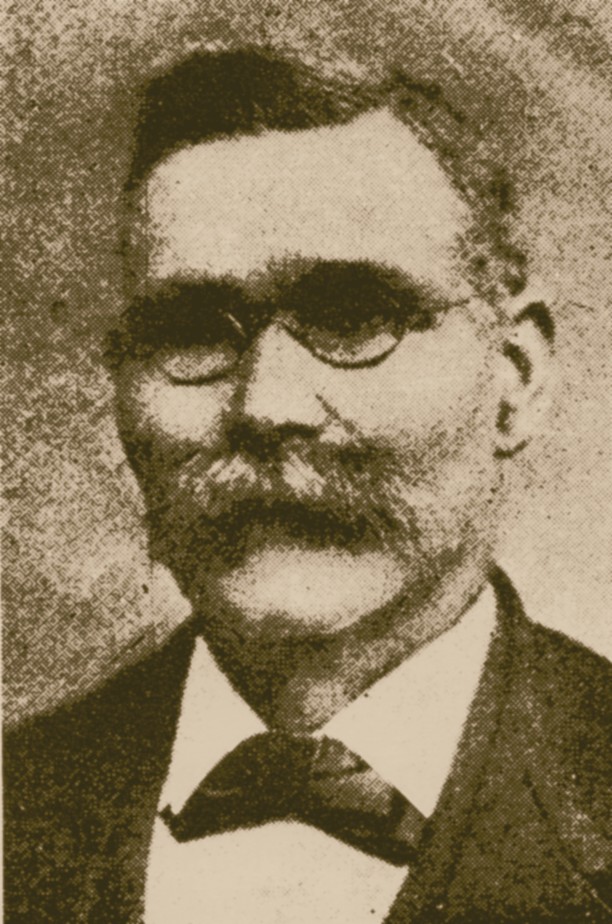 DEATHS AND FUNERALS

CAPTAIN RICHARD BUDD

LYKENS, 22 January 1904.— The great, well-known, patriotic, generous Capt. Richard Budd of Williamstown, passed away at 11:30 a.m. Tuesday, after a lingering illness.  About two years and a-half ago he suffered a fracture of the right ankle from which he never recovered, and this, together with the death of his son George Budd, on whom he greatly relied, and his advanced age, no doubt hastened his death.  The funeral will be held this morning, with solemn requiem mass at the Church of the Sacred Heart, Rev. Father Kennedy officiating.  Interment in the Williamstown Catholic Cemetery.

Born in Queens County, Ireland, in the early 30's, he was a son of Benjamin Budd and Mary Lawrence Budd.  His father dying when Richard was seven years of age, his mother with a large family depending upon her disposed of her small holdings, and about 1839, with her children sailed from Liverpool on the ship Roshes and after a tempestuous voyage landed in New York,.  After landing, the family went immediately to Pottsville, and thye located at York Tunnel, where not long after the mother died.  Richard with his brother and two sisters remained at the Tunnel, near Otto Colliery, until he removed to Mt. Pleasant, where he engaged in manufacturing lumber under contract with a Philadelphia firm.  He was there when the Rebellion broke out and although he had been acting with the Democratic Party, so did thousands of others who thought and acted as he did in the face of bitter opposition he commenced raising men for the army.  Casting aside his business, with heart and soul he entered into the work in hand and in a short time had recruited and brought into the camp on Lawton's Hill a fine body of men, who on the 23 September 1861, as Company K, 96th Regiment Pennsylvania Volunteers [96th Pennsylvania Infantry], he being its commanding officer, was duly mustered into the service of the United States for three years.

With this organization he served, taking part in the Peninsula Campaign of 1862; the Fredericksburg and Gettysburg Campaigns and thereafter until 21 August 1863, when he was, for disability on account of disease contracted in the service, honorably discharged.

Returning home, he again engaged in the lumber business in Schuylkill County.  In the spring of 1864 he removed to Williamstown, then a struggling village, at the instigation of his old regimental friend Col. Z. P. Boyer, who was then Superintendent of the Williamstown Colliers, which was then being started, and through him, was enabled to furnish the lumber for the big breaker then about commencing.  At this point he had remained ever since, contracting under Maj. Joseph Anthony, Col. E. G. Savage and others, until the present time.  Through Boyer, Anthony and the captain many of the old soldiers of the 96th and kindred regiments were placed in and about the collieries of the valley.

For the last 30 years he has been an active advocate of temperance and belonged to the Sons of Temperance, Good Templars, and to Chester Post, No. 280, G.A.R., of Williamstown.  He was a member of Sacred Heart Catholic Church, but was exceedingly liberal in his belief, and most conscientiously.

He was twice married, first to Miss Fanny Robinson, at New Mines in 1852.  Twelve children came by this marriage, nine sons and three daughters; of these there remains but five sons – Christopher Budd, John Budd, Andrew Budd, Richard Budd, and Allen Budd.

His second wife was Mrs. Eliza Shoemaker of a Schuylkill Haven family.  No children came through this marriage.

Three sisters survive him, Mrs. Dora Brennan [Dora Budd] of Philadelphia, Mrs. Eliza Gribbin [Eliza Budd] of Shamokin, and Miss Rebecca Budd of Williamstown.
By the death of Capt. Budd, the 96th P. V. Association is bereft of one of its staunchest members and most active supporters, and all his old comrades will miss him.  But three of the original captain of the 96th now remain – Col. W. H. Lessig of Chicago, Maj. P. A. Filbert of Pine Grove, and Capt. T. J. Boyle of Pottsville.  But five of the original lieutenants are left, and about 150 of the file.  The field and staff are all gone, and but a corporal's guard of the new officers survive.
—————————–
DEATHS AND FUNERALS

LYKENS, 29 January 1904. — The funeral of the late Capt. Richard Budd of Williamstown was held last Friday at 10 o'clock and was largely attended.  As the funeral cortege proceeded on its way to the church all the store windows had drawn blinds, and an expression of sorrow was visible on the countenances of all the people.  The procession was headed by the Williamstown Band playing a funeral dirge, followed by Chester Post, G.A.R., and members of posts from other places, and a firing squad under the charge of H. H. Poticher.  Services were held in the Church of the Sacred Heart, when solemn requiem mass was sung by Rev. Father Kennedy.  Although the weather was unfavorable quite a number from a distance attended the funeral, among which were the following:  Andrew Robertson Esq., Pottsville; Holden Chester, Shamokin; D. W. Evans and son Benjamin Evans, Minersville; Sydney Challenger, Philadelphia; Dr. Ira A. Keiter, Col. J. J. Murphy, Wiconisco; Dr. J. M. Baker, W. T. Evans, J. S. Reiff, H. F. Bueck, M. F. Moyer, Thomas Whitty, Lykens; Thomas Challenger, Tower City; Dr. Clinton Keiter, Elizabethville; Prof. Kopp, Anthony Fisher, Harry Wigmore, Tremont and many others unknown to the writer.  The pallbearers were John Higgins, Charles Shoemaker and David Thompson of Tower City, who served under Capt. Budd in the 96th Regiment Pennsylvania Volunteers [96th Pennsylvania Infantry], Michael Ganly of Tower City, William Williams of this place, Elias Grim and Robert Pennel of Williamstown.

Rest comrade, rest, 'tis thy last sleep;

Though o'er thy grave in sorrow now we weep,

Thy deeds while here shall never pass away;

Thy help was always ready, night and day.

But thou art gone, thy face we'll see no more

Until we met on the eternal shore.
——————-
The above articles appeared in the Lykens Standard on the dates indicated.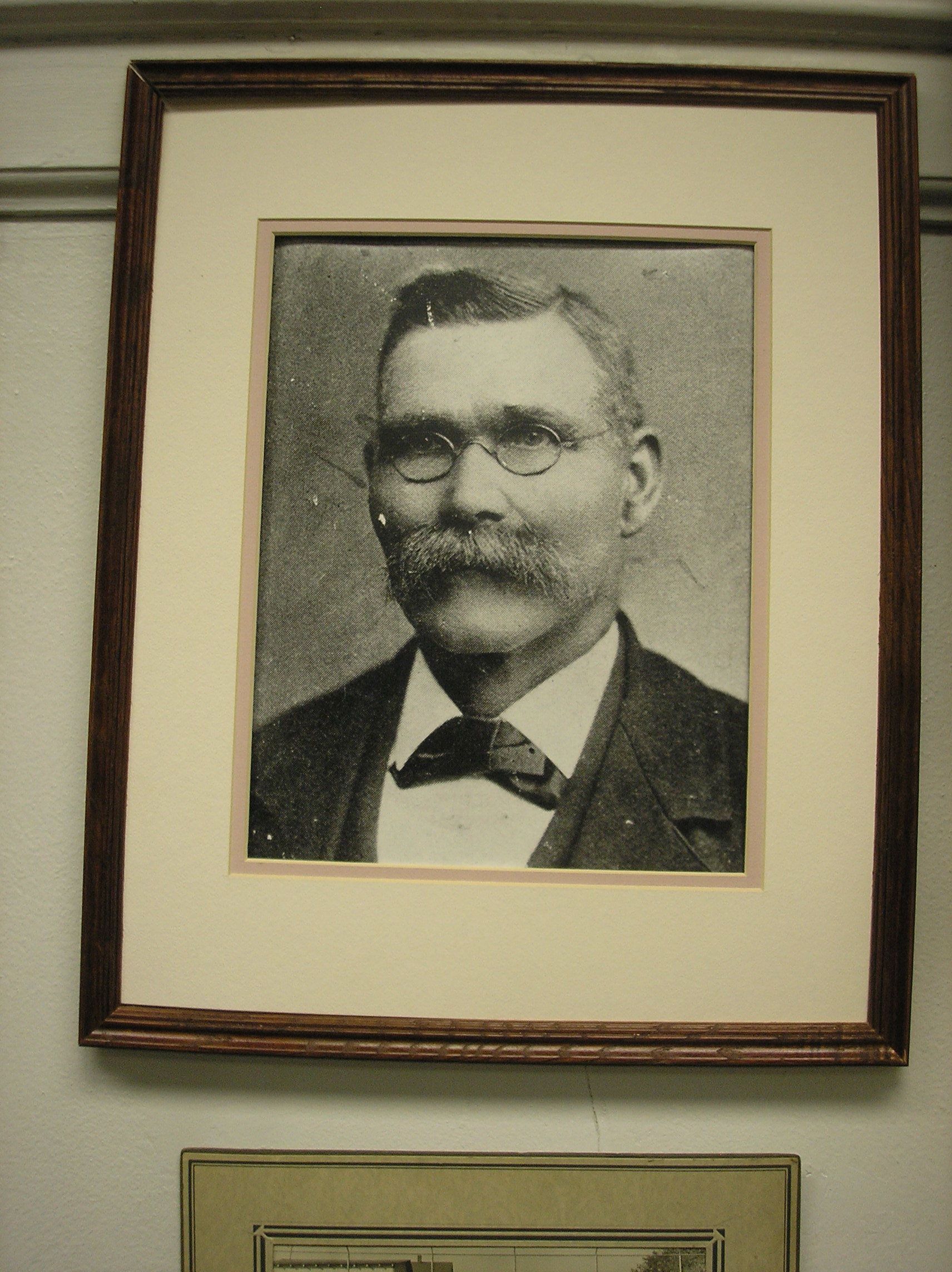 Previously on this blog, several articles have featured information on Richard Budd.  They are as follows (click to go to article):
Capt. Richard Budd – 96th Pennsylvania Infantry.
Williamstown-Williams Township Civil War Exhibit and Project.
Sacred Heart of Jesus Church and Cemetery, Williamstown.
Soldiers Monument of Schuylkill County – Parade.
96th Pennsylvania Infantry – Pennsylvania Memorial at Gettysburg.
Both the Gratz Historical Society and the Williamstown-Williams Township Historical Society have extensive files on the military record and life of Richard Budd but additional information such as family stories and pictures is always sought.  Contacting either historical society (or both) would be greatly appreciated.  The original, framed portrait of Richard Budd (shown above) is on display at the Williamstown-Williams Township Historical Society.