Posted By Norman Gasbarro on January 31, 2012

1943.  Henry Maurer, Last Civil War Veteran in County to Mark 97th Birthday.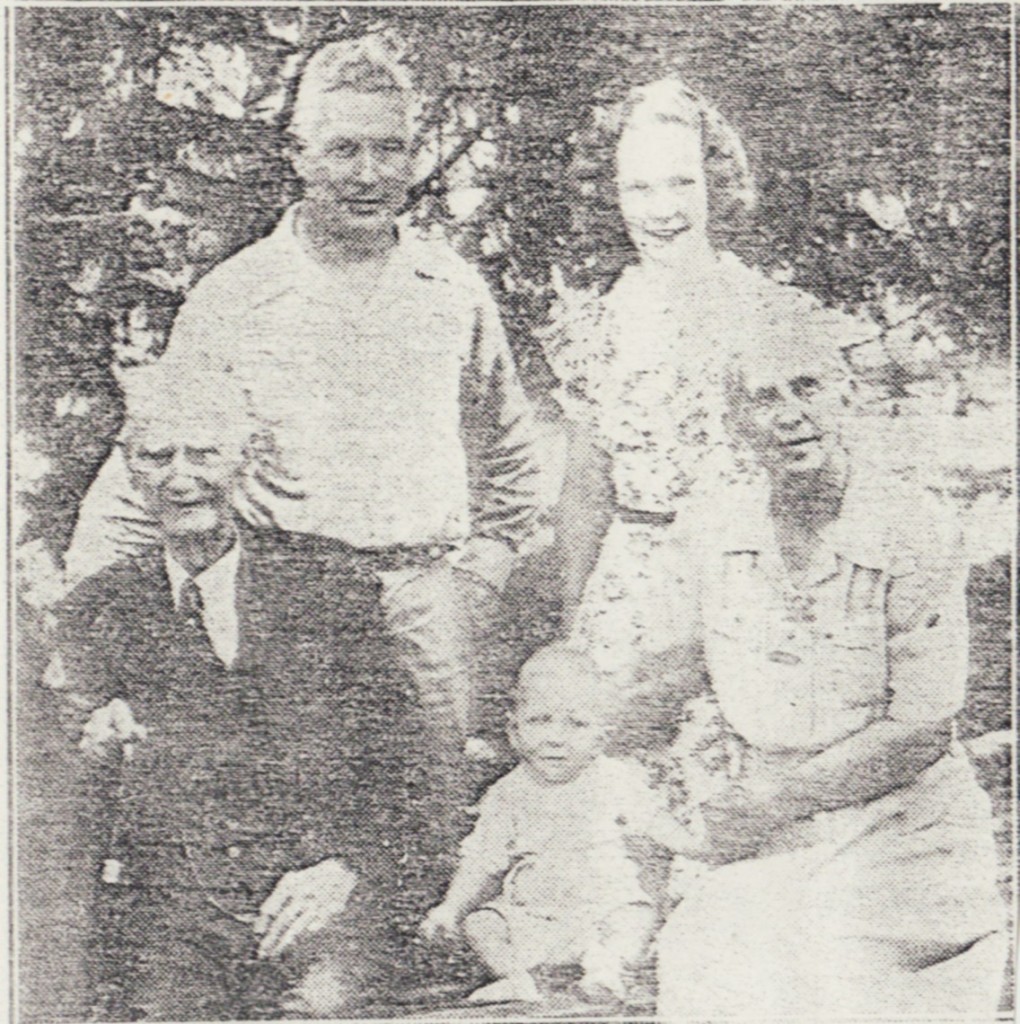 Henry Maurer, last Civil War veteran in Dauphin County, who will observe his ninety-seventh birthday anniversary next Tuesday, is shown with some members of his family at the home of a daughter, Mrs. Samuel Miller, Wiconisco, where the aged man now makes his home.  In the group, left to right, are:  Maurer, Tommy Finger, a great-grandson; Mrs. John Schminky, Gratz, a daughter; back row: Blair Schminky, of Marianna, Fla., a grandson, and Mrs. Benjamin Finger, 2613 South Second street, Steelton, a great-grandaughter.  The aged veteran has 20 grandchildren.
LAST COUNTY VETERAN OF CIVIL WAR TO BE 97

Dauphin County's lone surviving Civil War veteran, Henry Maurer, will observe his 97th birthday anniversary Tuesday at the home of his daughter, Mrs. Samuel Miller, in Wiconisco.

Last Civil War Veteran, 97, Wishes He Could Fight

"I wish I were young enough to fight in this war [World War II], because I want it to be over soon," said Henry Maurer, Dauphin County's lone surviving Civil War veteran today as he observed his 97th birthday at the home of his daughter, Mrs. Samuel Miller, Wiconisco.

Described as being in excellent health and having a crystal clear mind, Maurer has several grandchildren fighting in this war, including Mrs. Miller's three sons.  It is his hope that they will be able to return home soon.

Maurer is a former resident of 35 South Third street, Steelton, when he worked for 25 years at the Pennsylvania Steel Company, now the Bethlehem Steel Company.  In the Civil War, he served in Company D, of the 26th Emergency Brigade [26th Pennsylvania Infantry] under the command of Colonel Jennings.  His regiment was the first to meet Lee at Gettysburg the veteran says.  He also served under Sherman in the famous march across Georgia to the sea.

He was born at Gratz in 1846 and resided in Steelton for 46 years.  Three years ago he moved to Wiconisco.  His wife died in 1912.

When asked about his formula for a long life, he replied:  "When I was young, I worked for a colliery located on top of a long hill.  I had to walk up there every morning, and I was always late for work.  Now I'm just a little late in dying, that's all."
The above articles were found in the files of the Civil War Research Project.  Other than the date of 24 November 1943, there was no indication of the newspaper in which the articles appeared.   For previous blog articles mentioning Henry Maurer, click here.