Posted By Norman Gasbarro on January 21, 2012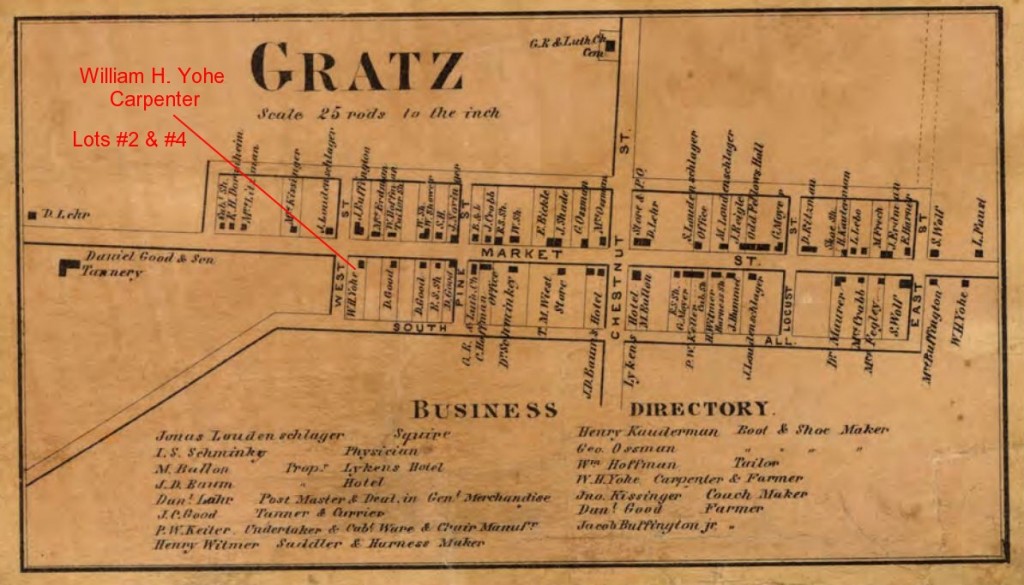 The two original lots here, #2 and #4, may have been the first lots sold by Simon Gratz when a transaction was made in 1811.  The first owner was John Orndorff who was believed to be the first doctor to live in Gratz.  Ordorff had a difficult time in that he lost the property, had to file for divorce against his wife, and eventually left the area.  The story of the troubles of Dr. Orndorff is recorded in A Comprehensive History of the Town of Gratz Pennsylvania.  The next owner was Samuel Boyer but he had debt problems.  Boyer is credited with building the house here around 1820.  Other owners had the properties for various times prior to the Civil War with sometimes the land and buildings reverting back to the Simon Gratz estate which held the lots through part of the Civil War.  Members of the Schoffstall family occupied the house during the first years of the Civil War and Enoch Matter was a tenant there around 1864 when it was sold to William H. Yohe, a carpenter.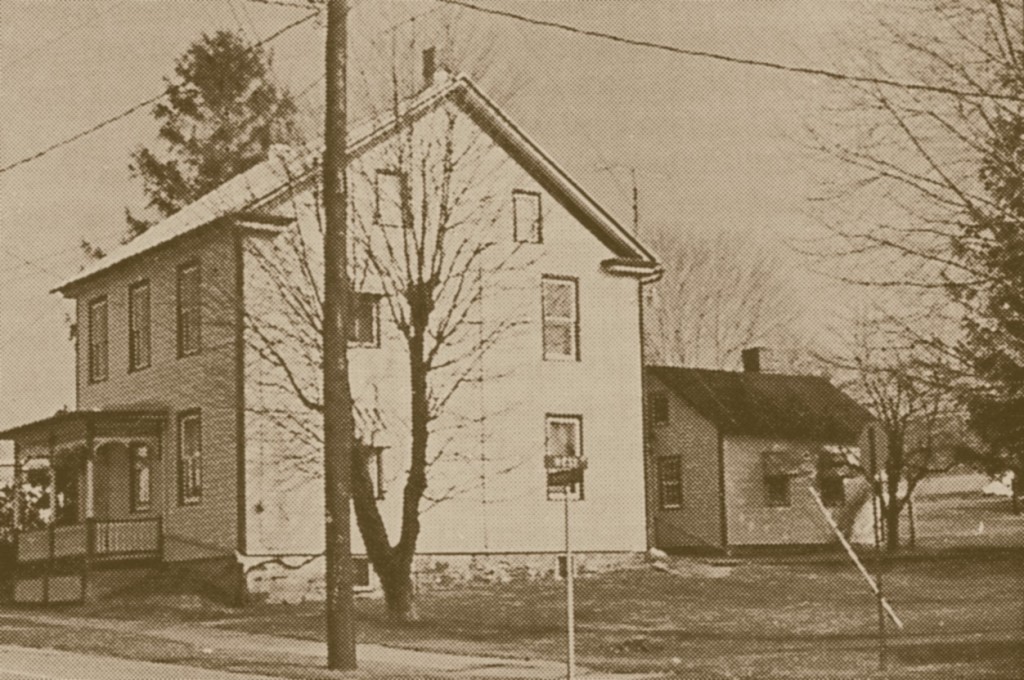 The earliest available picture of the house is from the mid-twentieth century.
In 1868, William Yohe sold these two lots and several others in Gratz to William L. Boyer who then sold them to Charles Gerhard, who in turn sold them to John W. Hoffman, a Civil War veteran.
Of those who taught at the first Gratz school, there was a John W. Hoffman, most likely the John W. Hoffman who purchased this property in 1870.  See:  Gratz During the Civil War – First Public School.  That school was located across Market Street on Lot #11.  There are two persons named John W. Hoffman who had Civil War service – one buried in Gratz Union Cemetery and one buried in Berrysburg.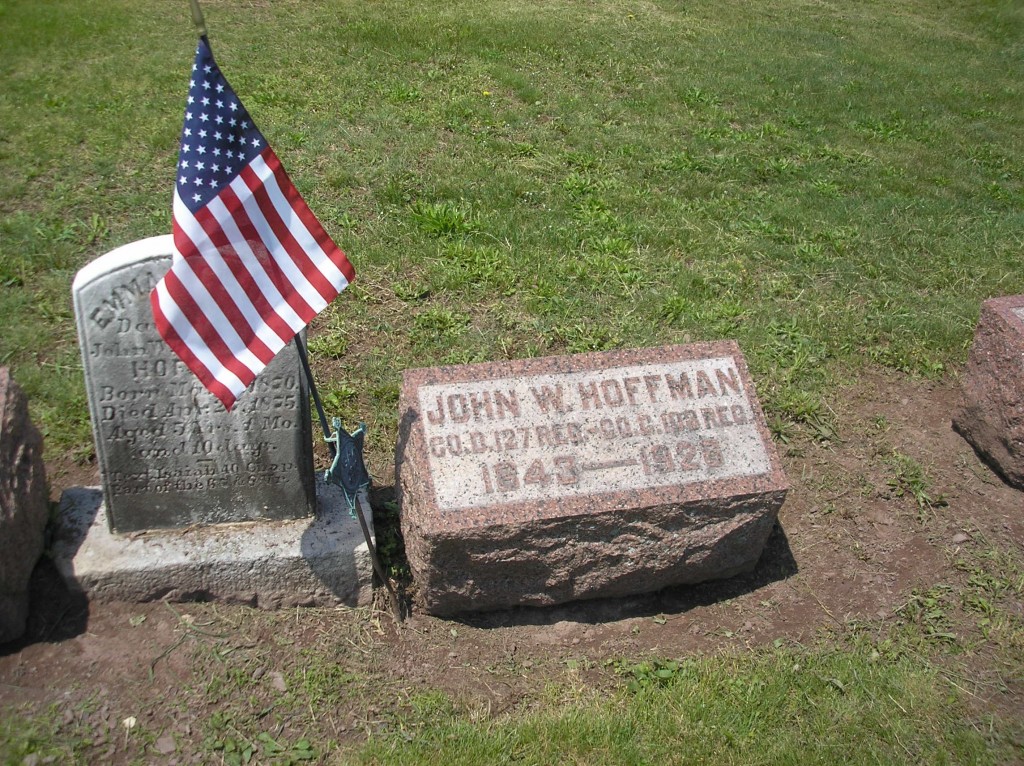 During the Civil War, John W. Hoffman served in the 127th Pennsylvania Infantry, Company D, as a Musician from 9 August 1862 to 29 May 1863 and in the 103rd Pennsylvania Infantry, Company G, as a Private from 14 March 1865 to 25 June 1865.  He married Amanda Gise around 1867.  He only owned this property for a short time in the early 1870 so it is possible that he lived here and several children were born here.
Hoffman sold the property to Samuel Schoffstall who worked for his father-in-law Daniel Good at the tannery just west of town.  See Gratz During the Civil War – Daniel Good Tannery.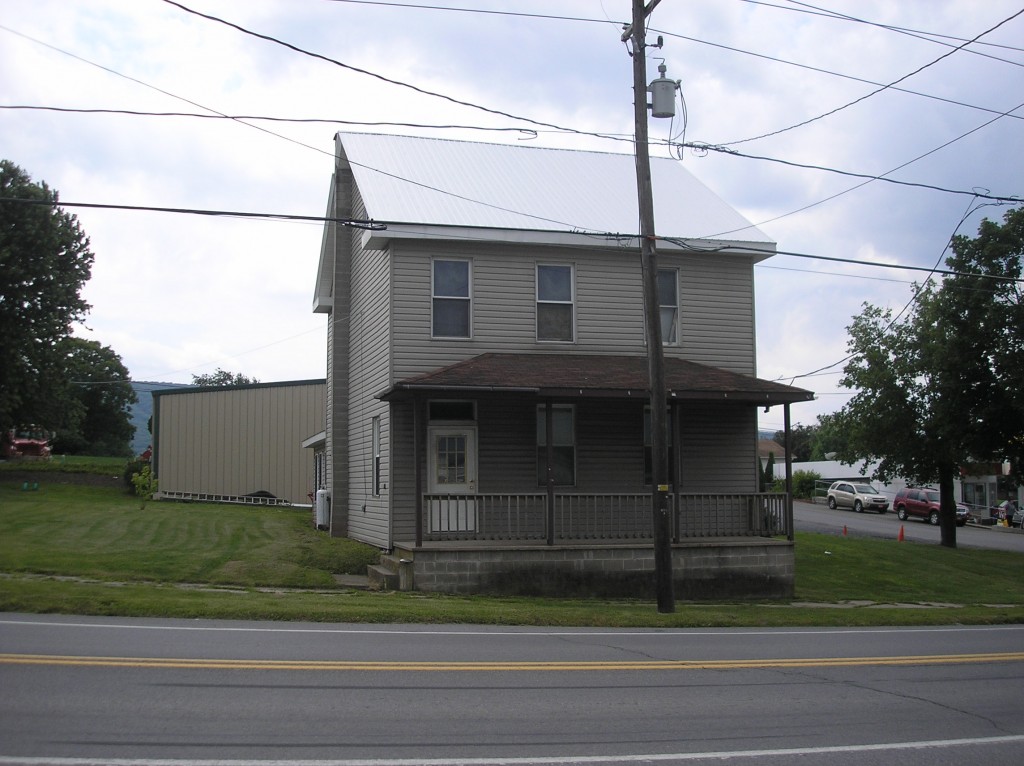 This is part 32 of an ongoing series on Gratz during the Civil War.  Some of the information for this post was taken from the book A Comprehensive History of the Town of Gratz Pennsylvania.