Posted By Norman Gasbarro on December 14, 2011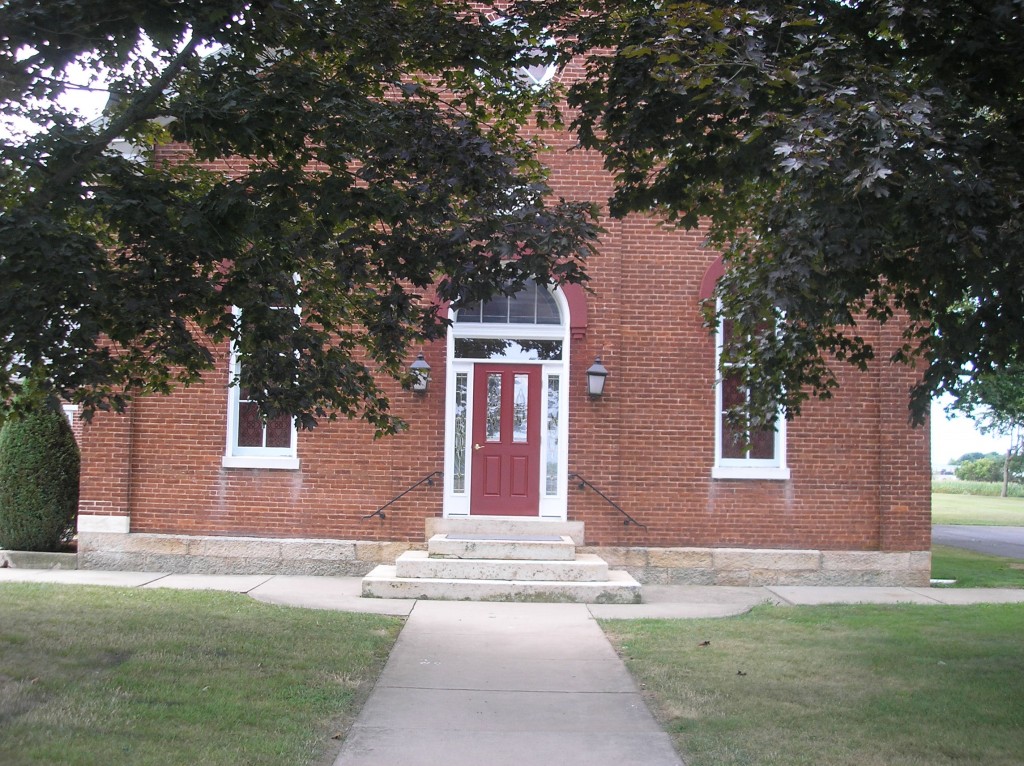 Zion's Lutheran and German Reformed Church and Cemetery, also known as Hoover's Church, is located just north of Route 209 in Rife, Upper Paxton Township, Dauphin County, Pennsylvania.  Rife is a small village located to the west of Elizabethville.  Today, the church is known as Zion Lutheran Church and its pastor is Rev. Beth George.  The cemetery is located on the east side of Rife Road and the church is located on the west side.  Yesterday, one Civil War burial was featured, that of John Y. Lenker.  Today, three more burials will be noted.
——————————
JOHN H. PIKE (1830-1890)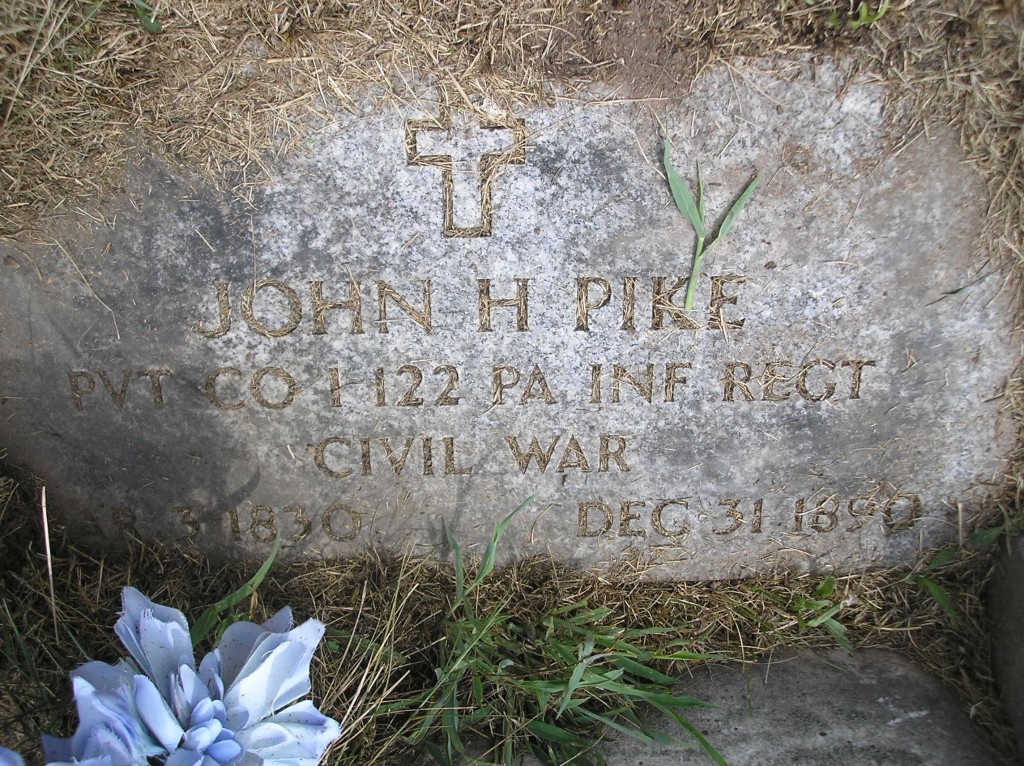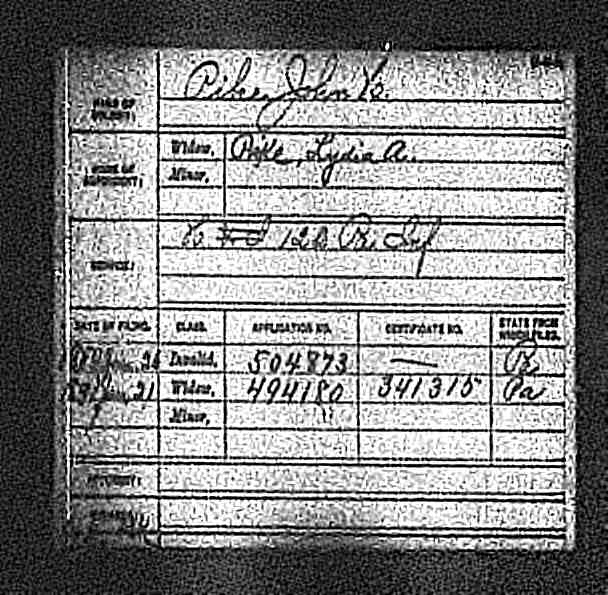 The grave marker for John H. Pike is an official military issue and is in the ground at the Zion (Hoover's) Church Cemetery in Rife.  John H. Pike was born in 1830 and not much is known about his parentage at this time.  during the Civil War, he served in the 122nd Pennsylvania Infantry, Company I, as a Private, from 11 August 1862 to 15 May 1863.  John was a laborer in Upper Paxton Township in 1870 and in Washington Township in 1880.  He and his wife Lydia had one known child, Sarah Pike, who was born about 1870.  Although he applied for an invalid pension based on his Civil War service, he was not approved.  However, after his death, Lydia applied for a widow's pension which she was able to receive.  To note his Civil War service, John H. Pike's name appears on the Millersburg Monument.
——————————
JAMES WISE (1845-1908)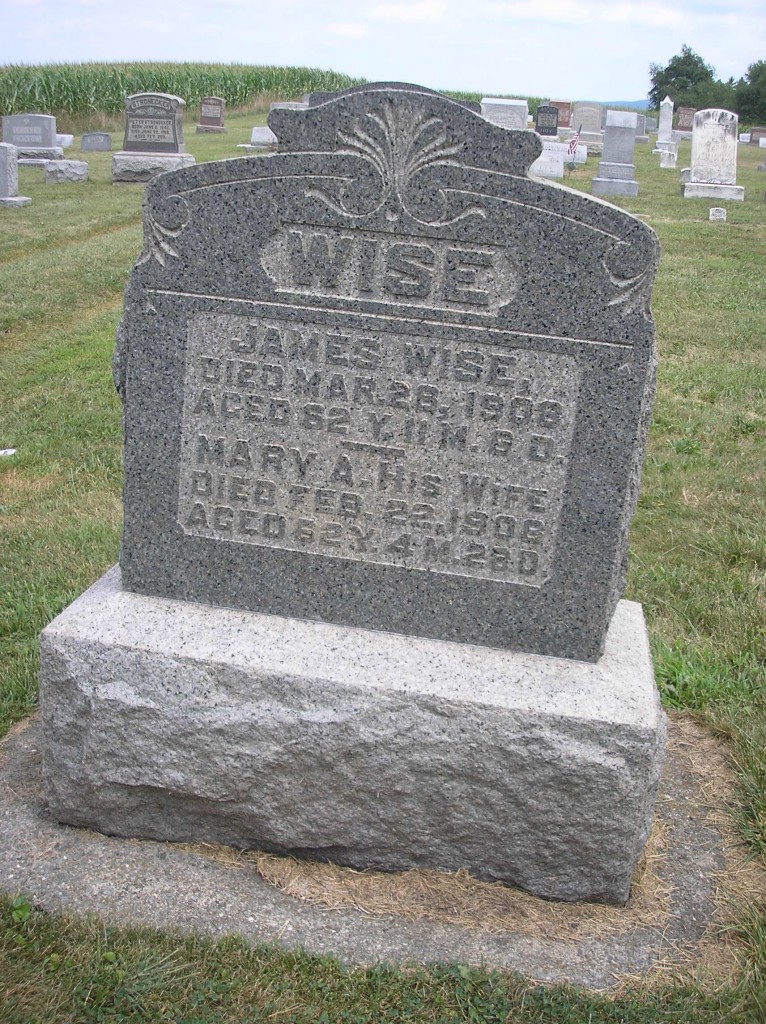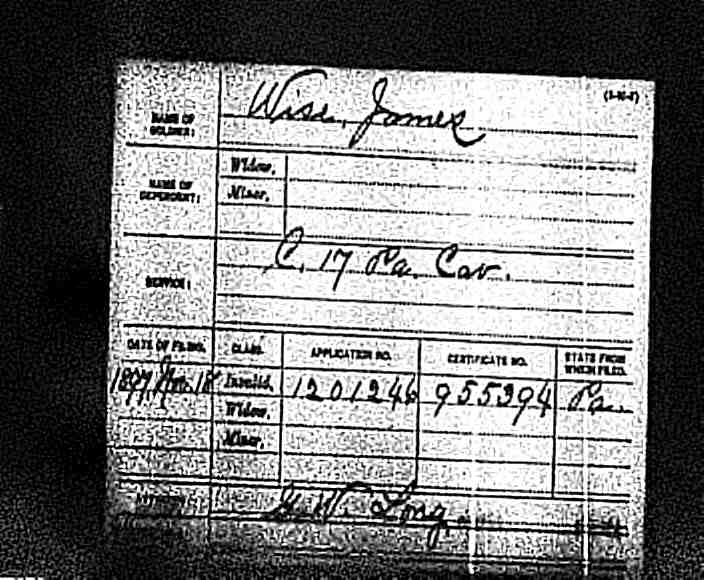 James Wise was born in Pennsylvania in 1845.  Genealogical connections to his parents are still being researched.  In 1864, he joined the 17th Pennsylvania Cavalry, Company C, and served as a Private until 17 June 1865.  About 1870, he married Mary Anne Paul and settled in Upper Paxton Township, Dauphin County where he continued to live and work as a farmer and laborer until his death.  He and Mary had three known children (birth years approximate):  Margaret E. Wise (1870); Harry W. Wise (1872); and Sallie V. Wise (1879).  His name appears on the Millersburg Monument as a Civil War veteran from the Upper Paxton Township-Millersburg area.  James Wise's Civil War service qualified him for a pension, which he collected until his death which occurred about one month after his wife died in 1908.  He and Mary are buried together in the Zion (Hoover's) Church Cemetery in Rife.
——————————
AARON SNYDER (1839-1877)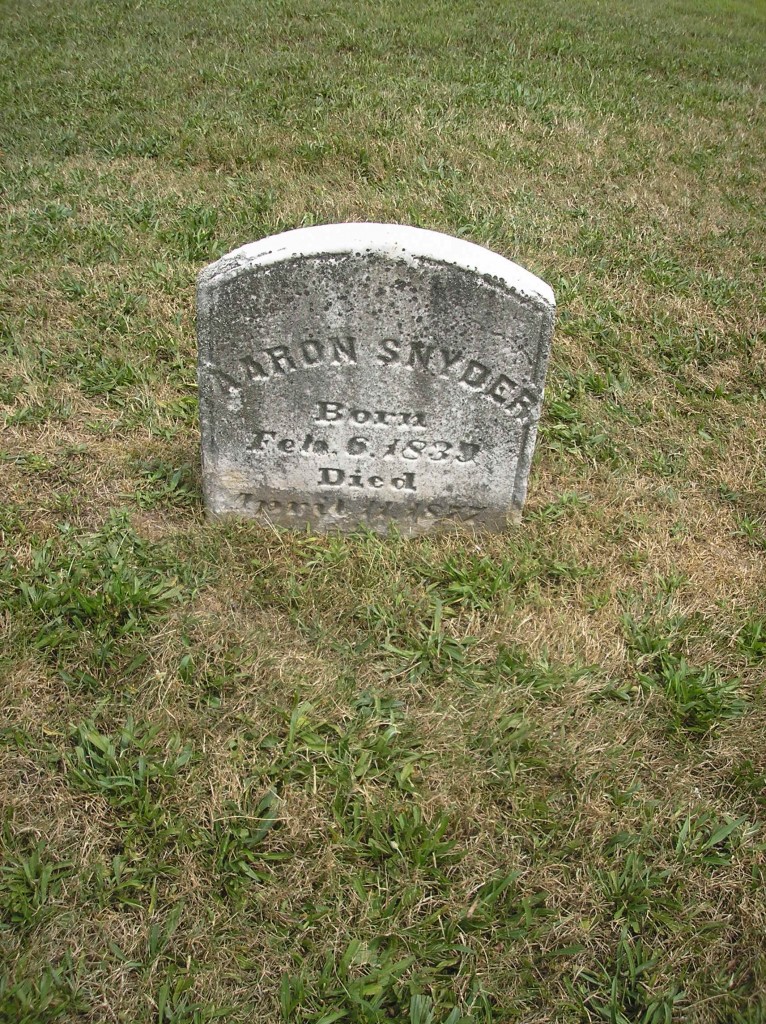 Questions remain about whether the Aaron Snyder who is buried in the Zion (Hoover's) Church Cemetery is the same Aaron Snyder who is named on the Millersburg Civil War Monument as a veteran.  Since there are several persons of the same name and of the same approximate age who lived in the same general area, it is possible that this may not be a match.  Any readers with further information are urged to present it to help clarify the record.