Posted By Norman Gasbarro on December 1, 2011
The restored railroad station at Lykens Borough, Dauphin County, Pennsylvania, is one of the last pieces of evidence that this small town was once a transportation center and the connecting point for two major eastern railroads, the Pennsylvania and the Reading.  During the Civil War, the Reading line had not yet been completed to Lykens and men traveling to Pottsville to enroll in Pennsylvania military regiments had to travel up the Susquehanna River to Sunbury where they could transfer to "cars" which would take them to Pottsville – then reverse course to get back to Harrisburg's Camp Curtin where they were mustered in and received their basic training.   Previous posts have described the Lykens Valley Railroad, in existence during the Civil War (from Lykens to Millersburg).  See:  Oak Dale Station and the Civil War.   Elizabethville Railroad Station.
The 1858 map shown above gives the location of the station as a building on South Second Street about one block east of Market Street.  No pictures have survived of this original station.
The 1862 map show above is from the Civil War period and indicates that the station is still in the same location, with a second track added.
After the connecting line was established with the Reading Railroad a new station was built.  The 1875 map shows the new railroad station in its approximate present location and the addition of a complex of shops, roundhouse, and turntable.  Early nineteenth century pictures exist of the turntable.  A trolley line terminated at the railroad station and ran north on Market Street and then to Wiconisco.  A picture of the trolley arriving at the Lykens station is shown below.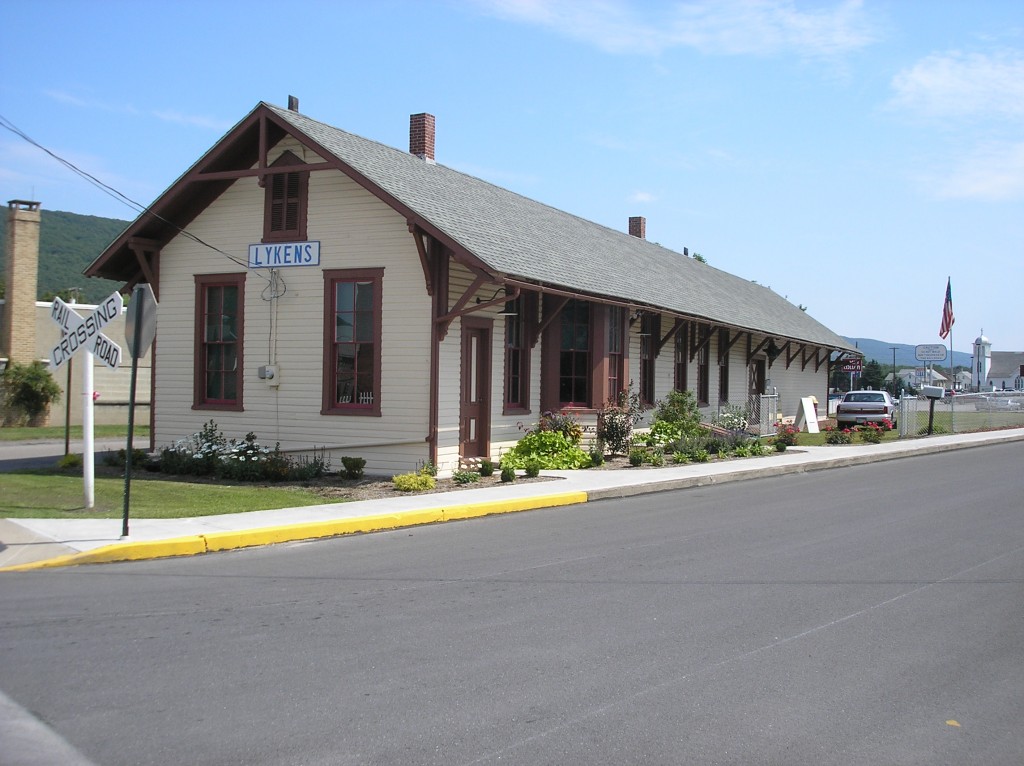 The restored station is shown as it can be seen today.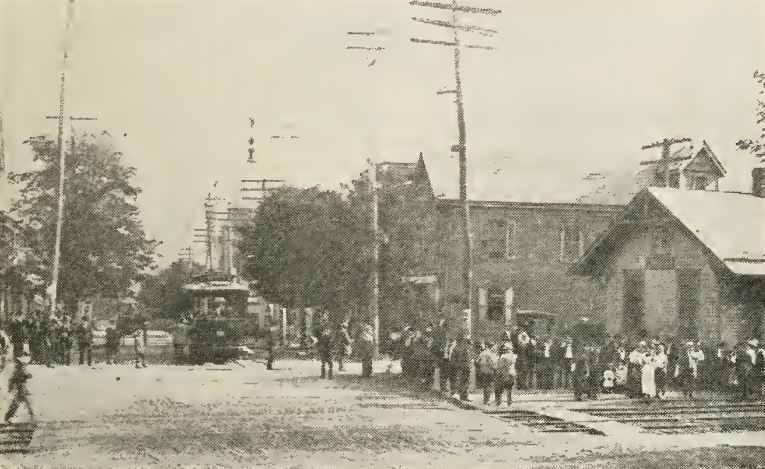 An early picture of the trolley connecting with the train at the Lykens station.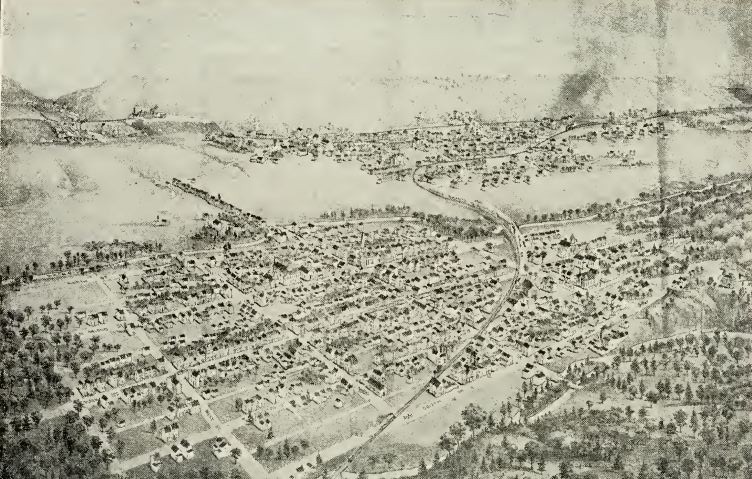 A panoramic view of Lykens from the late 19th century shows the location of the railroad.  More views of the station today are shown below.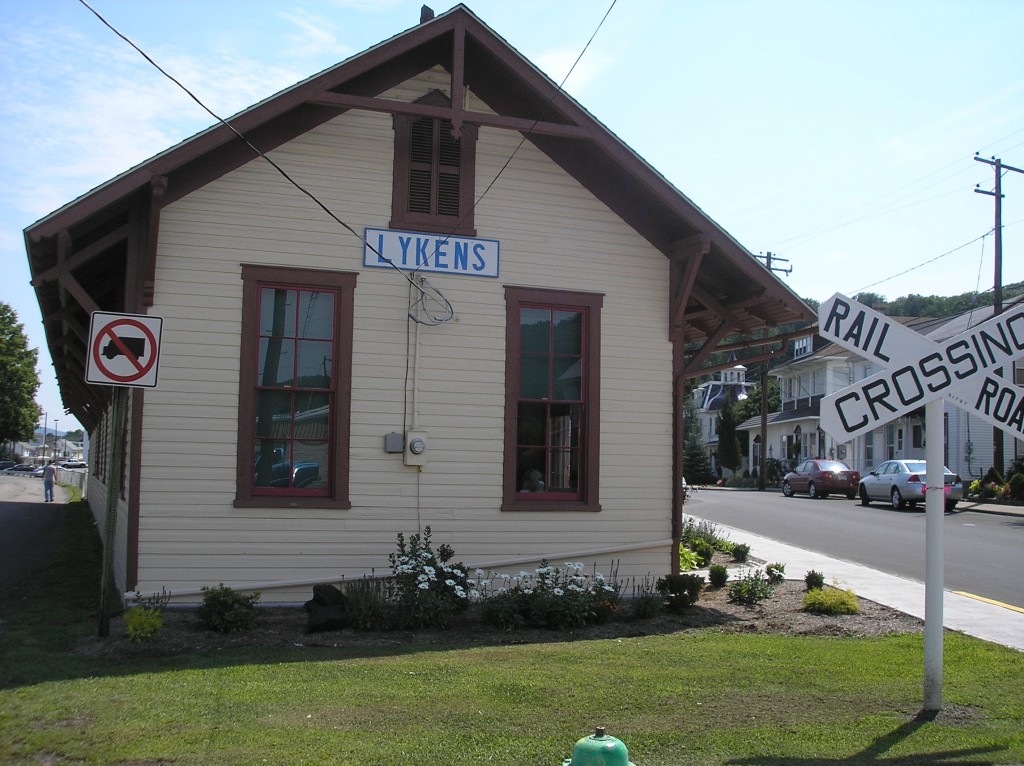 Looking west from the station.  The tracks have long since been removed.  The next stop on the line was Oak Dale (Loyalton).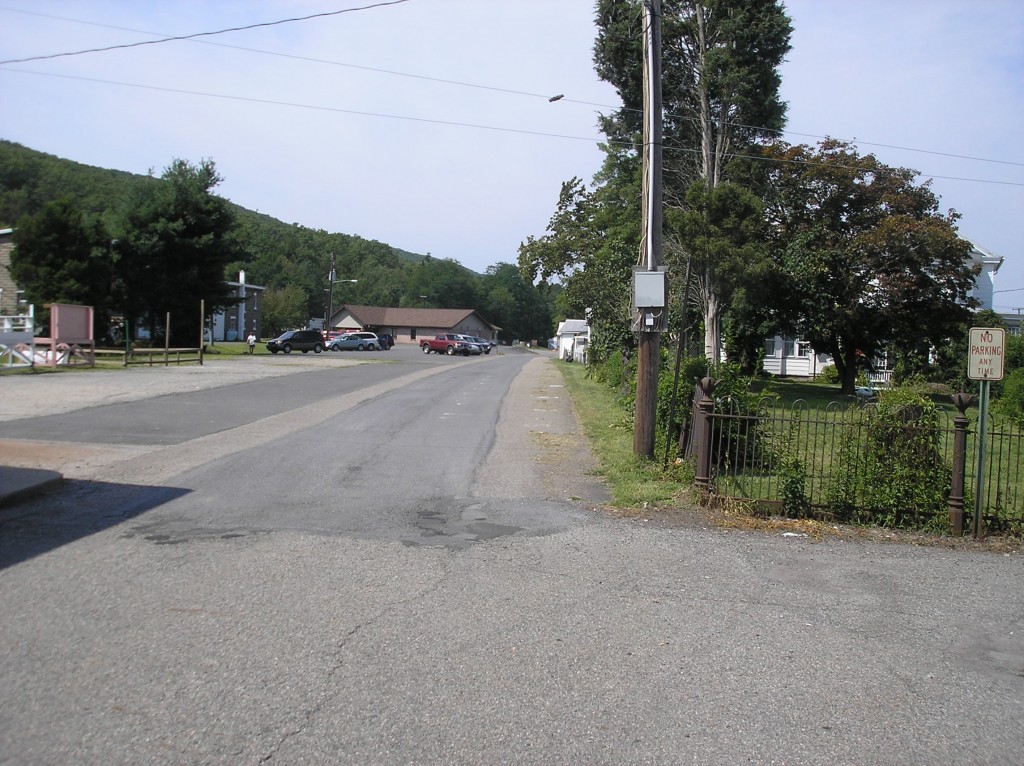 The final stop on the Lykens Valley Railroad was Millersburg where connections were made with the Northern Central Railroad.