Posted By Norman Gasbarro on November 4, 2011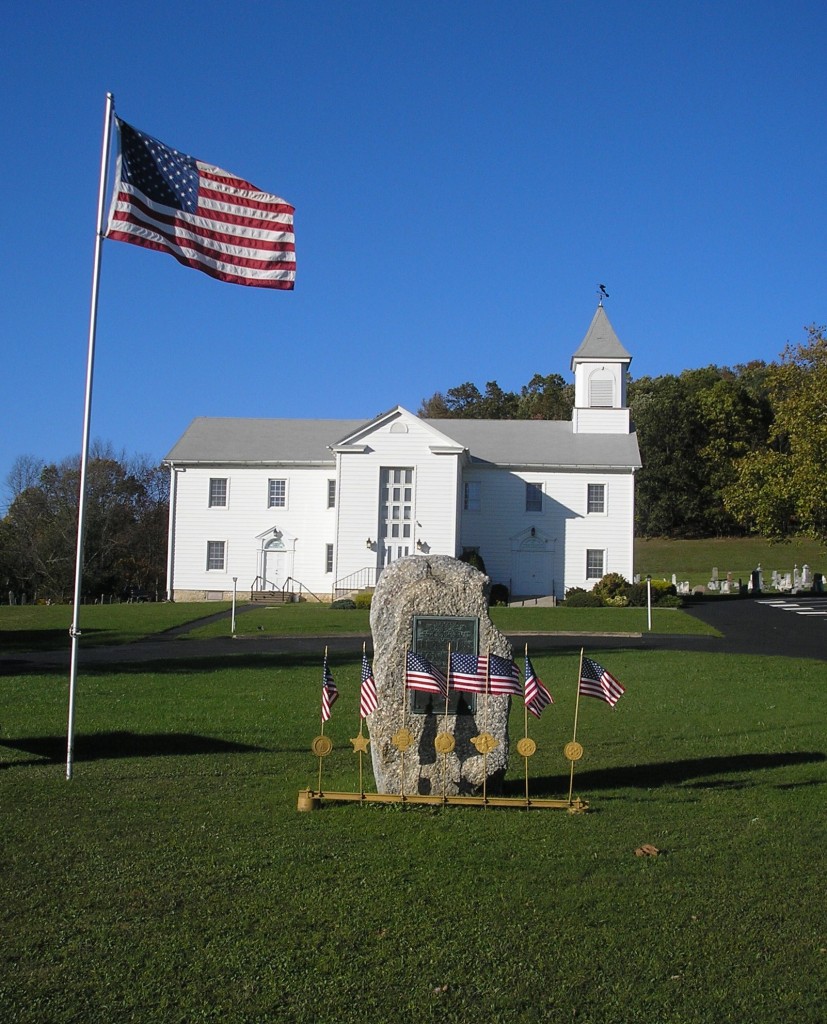 Jacobs Lutheran Church is located along Suedbery Road (Route 443),  in Pine Grove Township, Schuylkill County, Pennsylvania.  In front of the church is a stone memorial to the early settlers who were members of this Revolutionary War era congregation who are buried in the cemetery adjacent to the church.  In front of the stone are bronze emblem flag holders representing all wars in which American fought.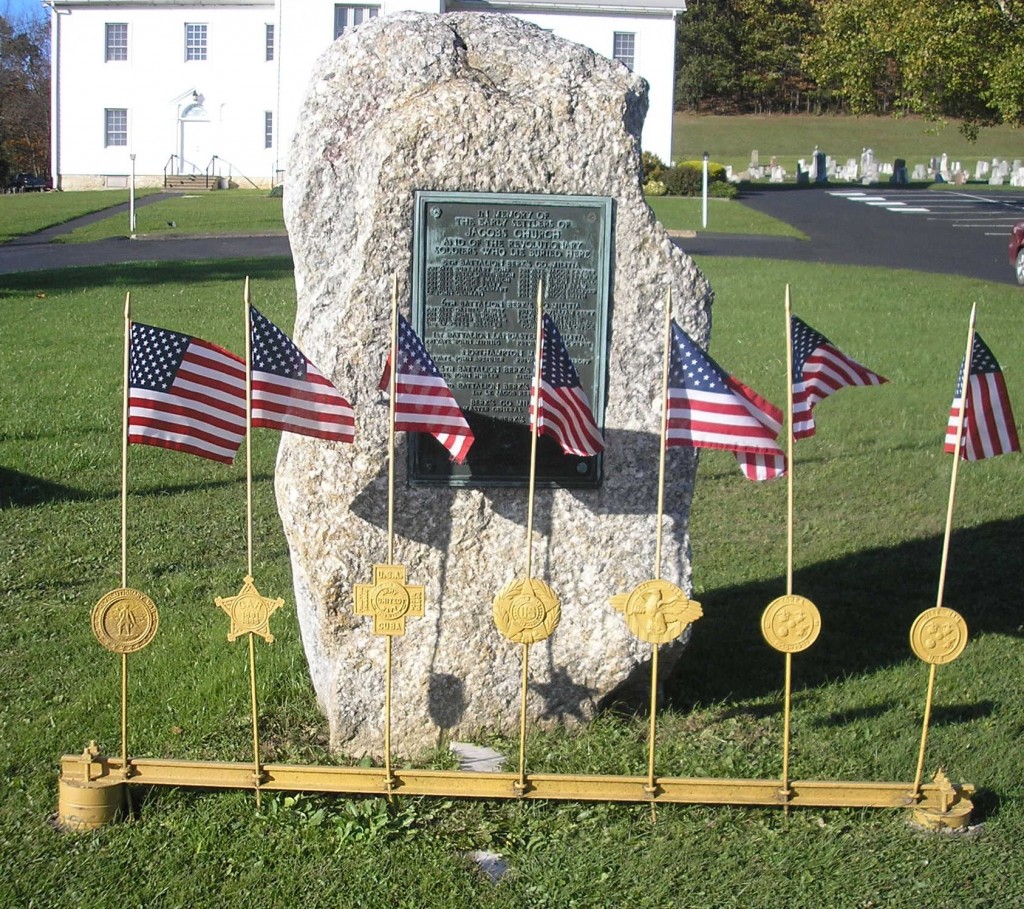 The G.A.R. star and flag holder represents the Civil War.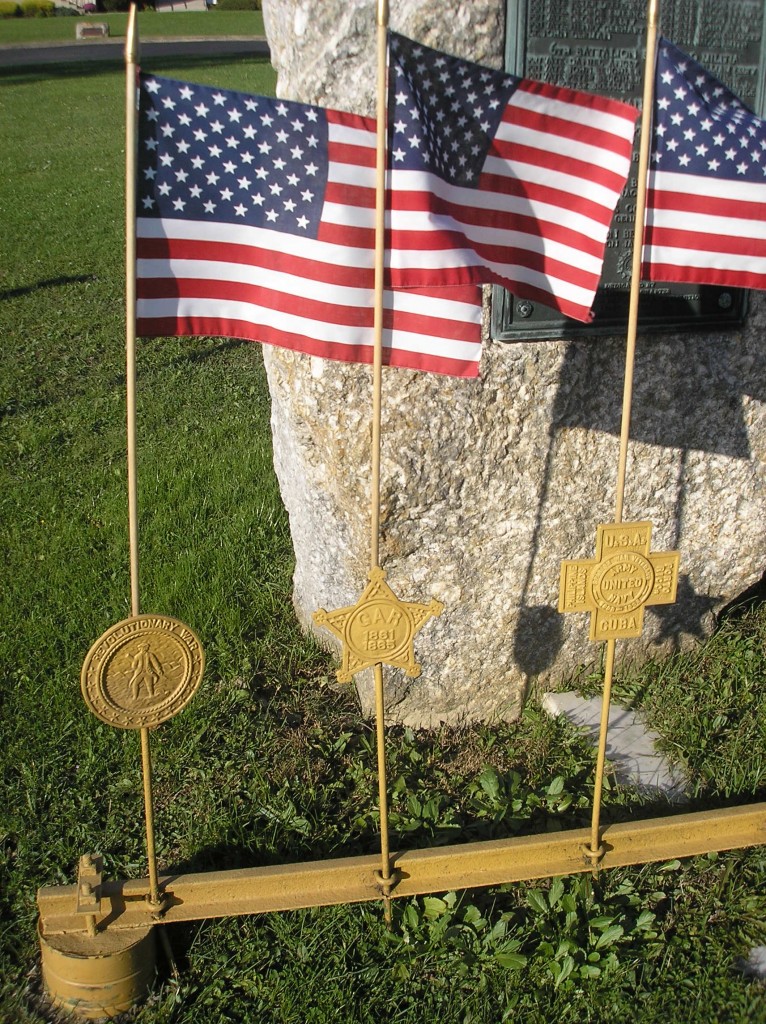 The memorial plaque on the stone is in honor of the Revolutionary War veterans (click on picture to enlarge).
Other pictures of the setting are presented below.