Posted By Norman Gasbarro on October 6, 2011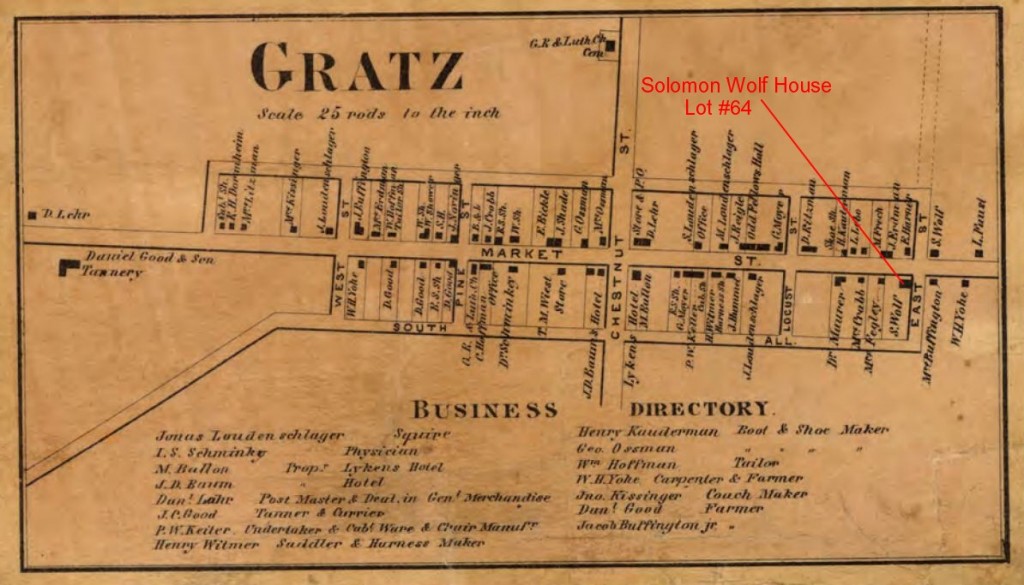 During the Civil War, the owner of this property known as Lot #64 was Solomon Wolf (1811-?), an immigrant from Prussia, who was said to have tried many occupations including farmer, huckster, saddler and liquor dealer – all from this property and the adjacent property, Lot #62.  In 1846, Wolf had purchased the house and land on Lot #64 from Eve [Schoffstall] Buffington, a widow, who had purchased it in 1836.  The house dates from around 1820, so it was built prior to Eve Buffington's ownership.   A tenant, John Witmer, was living in the house in the early 1840s.  It is believed that Wolf added a barn around 1858.  He also owned the adjacent property, Lot #62, which he purchased from the Gratz family in 1861, just as the Civil War was beginning.
Prior to the purchase of the property by the widow Eve [Schoffstall] Buffington, it was owned by her brother Ludwig Schoffstall.  Ludwig was an innkeeper in Lykens Township and a freeholder in Gratz.  In the settlement of Ludwig's estate in 1831, the property was obtained at auction by Andrew Shreck.  Shreck eventually sold it to Eve Buffington.  While many members of the Buffington and Schoffstall families were Civil War veterans, it is not believed that any of them were directly connected to this property.
No association has been found with any Civil War soldier and the family of Solomon Wolf.  Not much is known of his one son, Joseph Wolf (1843-?) who would have been of Civil War age, or whether any of his seven daughters married Civil War soldiers.  All of Wolf's children would have had a connection with this house as it was his primary place of residence until he sold it and then moved to Harrisburg.
Solomon Wolf sold this property in March 1865 to John D. Baum of Gratz, just as the Civil War was coming to a close.  Baum and his wife Sarah lived here until 1868 when they sold both lots to Henry Baum, a blacksmith, who in turn transferred the properties in 1869 to Jacob H. Snyder who lived here until he sold it to Henry W. Tobias in 1876.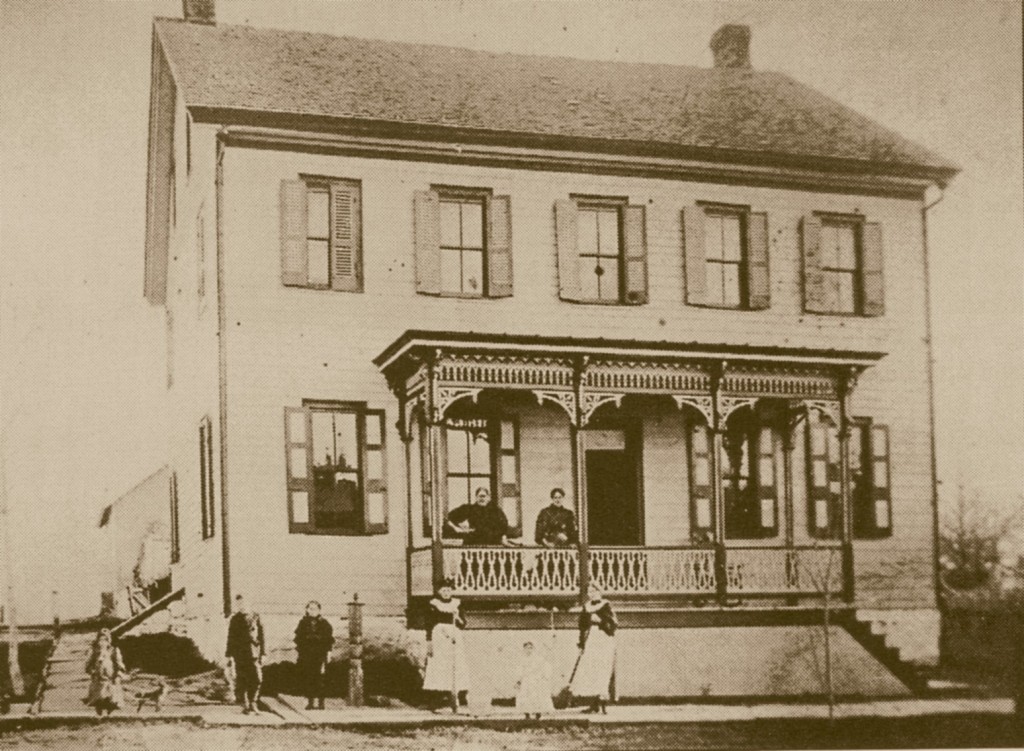 The earliest known picture of the house on this lot is from around the end of the 19th century and is shown above.  At the time it was owned by Henry W. Tobias (1840-1911) who was a local merchant, cattle drover and farmer.
No Civil War veteran association has been located for either Jacob H. Snyder (1834- ?) or Henry W. Tobias.   John D. Baum (1841-1897), who only owned the property for a short period of time, has also not been connected with the Civil War.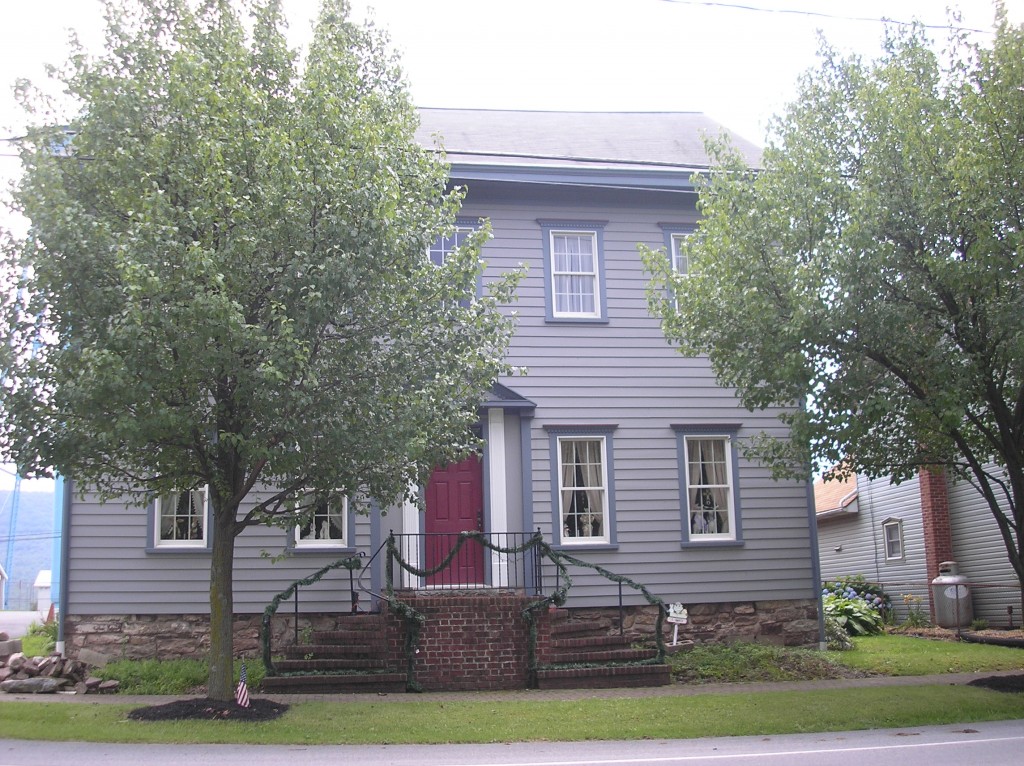 This is part 19 of an ongoing series on Gratz during the Civil War.  Some of the information for this post was taken from the book A Comprehensive History of the Town of Gratz Pennsylvania.
Click here for other parts in this series or on the tag, "Walking Tour" in the "Topics" column of any page in this blog.