Posted By Norman Gasbarro on October 22, 2011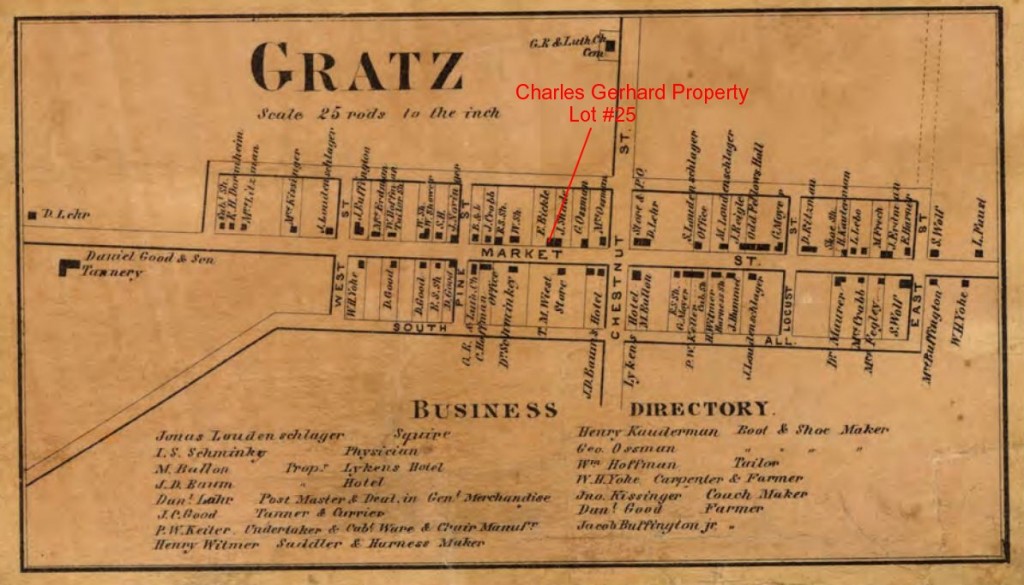 From about 1834 to 1865, this property, known as Lot #25, was owned by William Bickel.  Prior to the purchase by Bickel, it was owned by Peter Filbert, who was the father of Civil War veteran, Lt.. Col. Peter A. Filbert (1833-1924).  At the time of Bickel's purchase, there was a house and blacksmith shop on the lot.  Mostly, the owners rented the property, with tenants identified as Frederick Everhardt and family, John Witman, and George Ossman (1824-1880).
Peter A. Filbert served as 2nd Lieutenant in the 10th Pennsylvania Infantry, Company D, from 23 April 1861 through 31 Jul 1861.  He also served as a Major in the Headquarters of the 39th Pennsylvania Infantry from July 1863 thourgh his discharge on 2 August 1863.  In addition he saw service in the 96th Pennsylvania Infantry, Company B and Headquarters, where rose in rank from Captain on 23 August 1861 to Lieutenant Colonel 30 Jul 1862.  He was discharged by order of Pres.  Abraham Lincoln on 29 December 1862.  A recent book, Honor is My Motto, is based on the diary and memoirs of Peter A. Filbert.  Filbert was a merchant who lived in Pine Grove his whole life.
George Ossman served as a Private in the 177th Pennsyvlania Infantry, Company I, under Capt. Benjamin Evitts.  Ossman was a boot and shoe maker who spent most of his life in Gratz.
Charles Gerhard (1837-1909) was an immigrant from France and was the owner of Lot #25 and the  and shop and house on it in the years after the Civil War.  Gerhart was a wheelwright and carriage maker who lived in many places during his lifetime.  He died in Scullville, Atlantic County, New Jersey.  Charles Gerhard served in the 5th Pennsylvania Infantry, Company E, as a Private, from 20 April 1861 through 25 July 1861.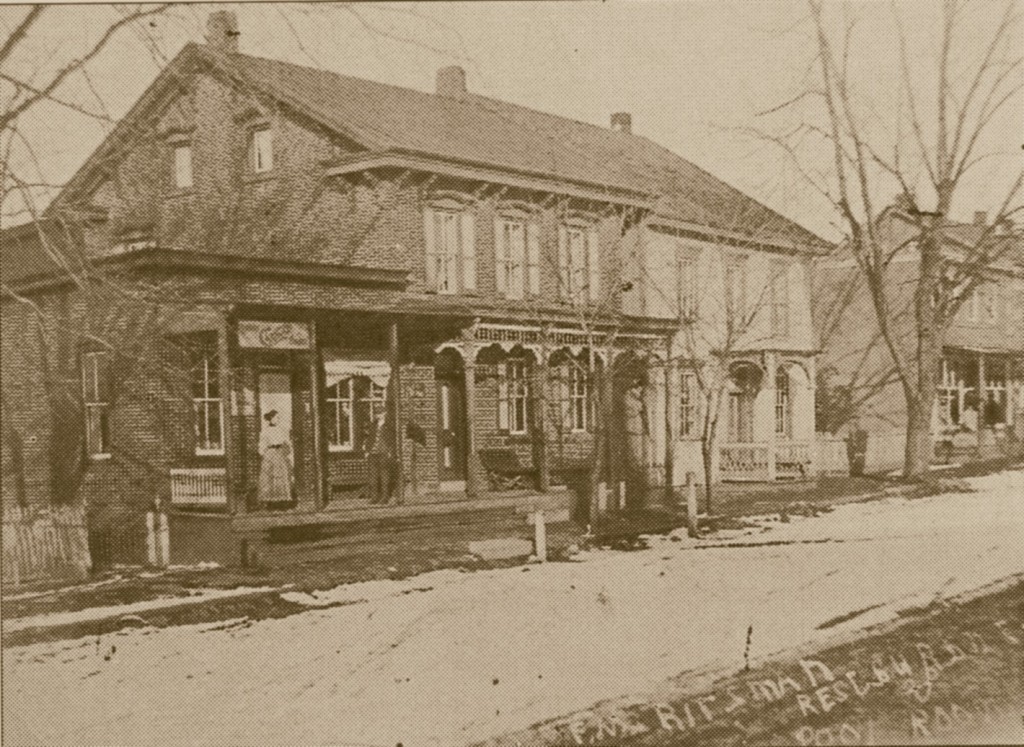 The above picture of the shop and house is the earliest one found at the Gratz Historical Society.  It was probably taken at the end of the 19th or beginning of the 20th century.
Charles Gerhard sold this property in 1870 to William S. Boyer (1821-1905), a merchant, who sold it to Jonathan B. Gise (1840-1915) about a year later.  Gise was a veterinary doctor.  William L. Hoffman, tinsmith, a tenant, used the store for a shop.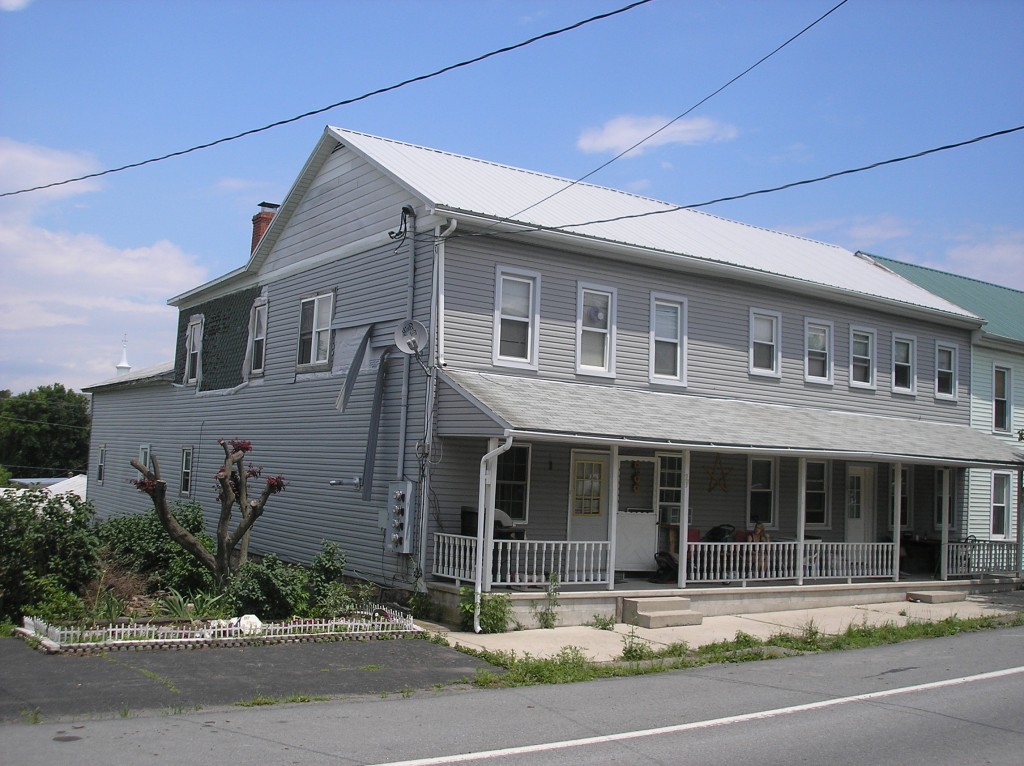 This is part 22 of an ongoing series on Gratz during the Civil War.  Some of the information for this post was taken from the book A Comprehensive History of the Town of Gratz Pennsylvania.