Posted By Norman Gasbarro on August 8, 2011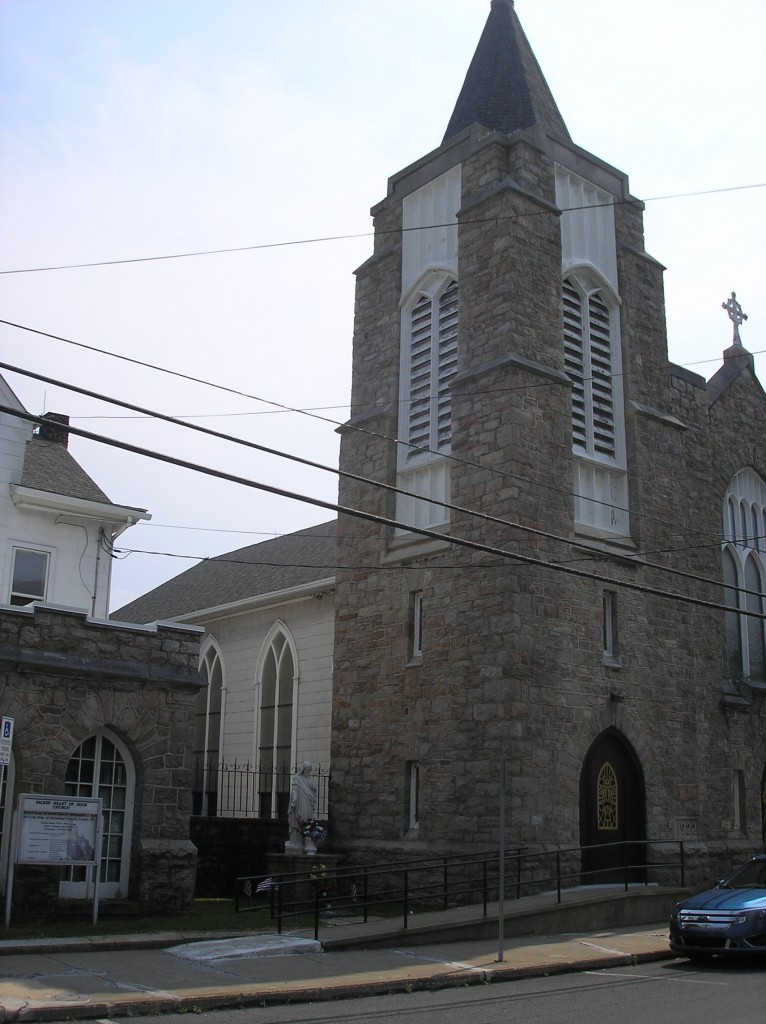 During the Civil War years, Catholics in Williamstown, Dauphin County, Pennsylvania, had to travel to Lykens Borough to attend Mass.  In about 1865, Rev. John Laughlin of Our Lady Help of Christians Catholic Church in Lykens, saw the need to establish a mission in Williamstown and the first Masses were said in a log cabin.  At that time, Williamstown and Lykens were part of the Diocese of Philadelphia.  When the Diocese of Harrisburg was established in 1868, Lykens and Williamstown became part of the new Diocese.
By 1875, after ten years of holding mass in homes and the public school, the first Catholic church was built in Williamstown.  The cornerstone for Sacred Heard of Jesus Church was laid on 22 August 1875, by Bishop Jeremiah F. Shanahan.  The congregation then consisted of about forty families, mostly Irish and German immigrants and their descendants.  At around this time, the Summit Branch Railroad gave about two acres of ground to create a Catholic cemetery in Williamstown.  Before this land was obtained and consecrated, the Catholic dead were buried in Lykens.
The history of the church and cemetery closely parallels the history of Williamstown, Williams Township, and the growth and development of the coal mines in the area.
In 1912, a new Catholic cemetery was opened and many families had their dead exhumed and moved there.  The old cemetery went into ruin and was difficult to access, especially to honor war veterans that had been buried there.  In the 1980s, Williamstown's American Legion Post decided to participate in moving the remains of Capt. Richard Budd to the new cemetery.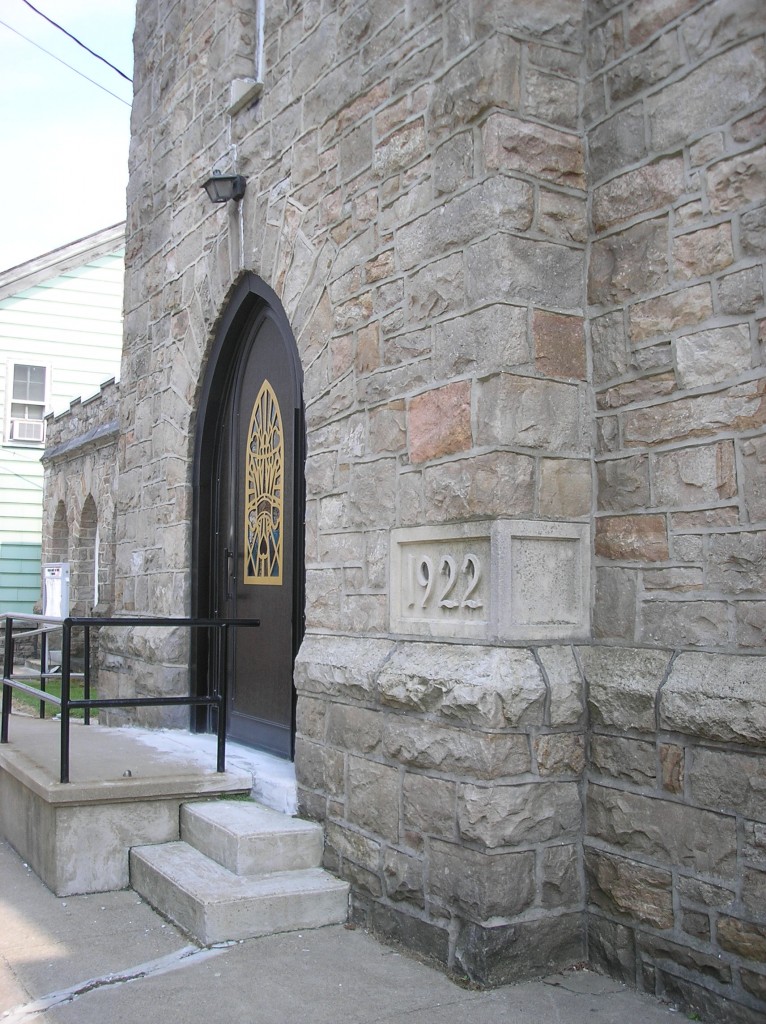 In 1922, a major renovation of the church building took place.  Today, the "look" of the church and grounds resembles the changes that took place at that time.
The new Catholic Cemetery of the Sacred Heart of Jesus Church is located on the north side of Main Street, also known as Pottsville Road, on the eastern side of Williamstown.
——————————
Some of the Civil War soldiers who are buried here are: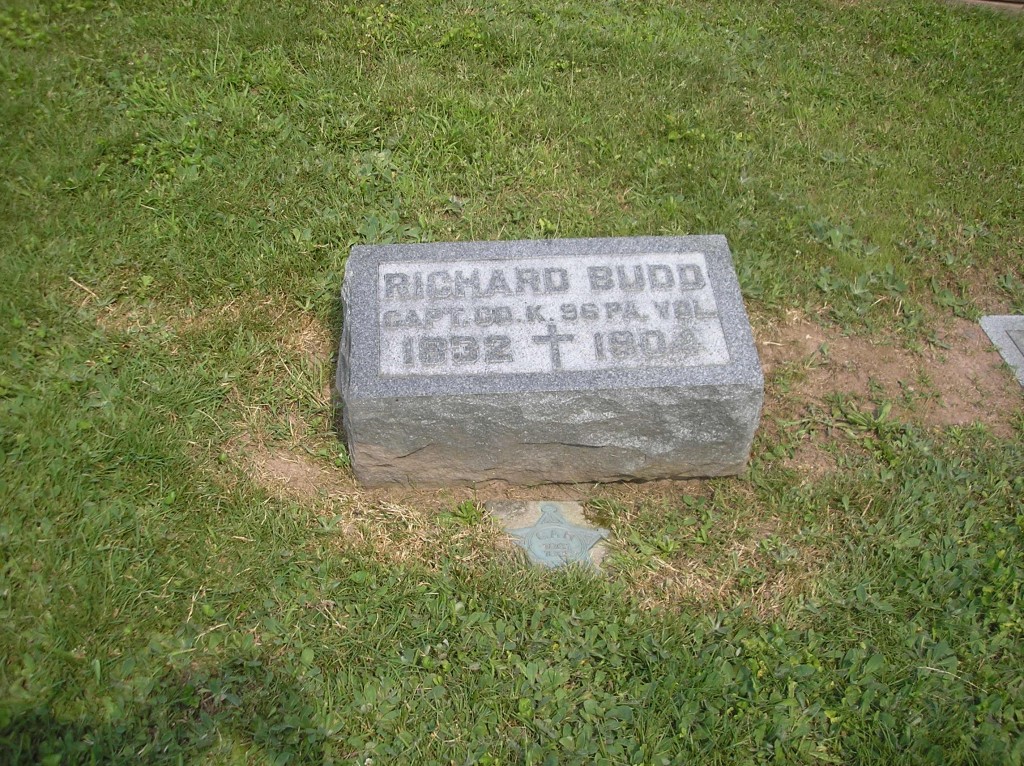 Capt. Richard Budd (1832-1904).  Born in Ireland and came to America at an early age.  Capt. Budd served in the 96th Pennsylvania Infantry, Company K, from 23 September to 31 August 1863 when he was discharged on a Surgeon's Certificate of Disability after being wounded at Charles City Crossroads.  He married Fanny Robison [Robertson in some records].  He lived in Williamstown and was a laborer in the coal mines.
—————————-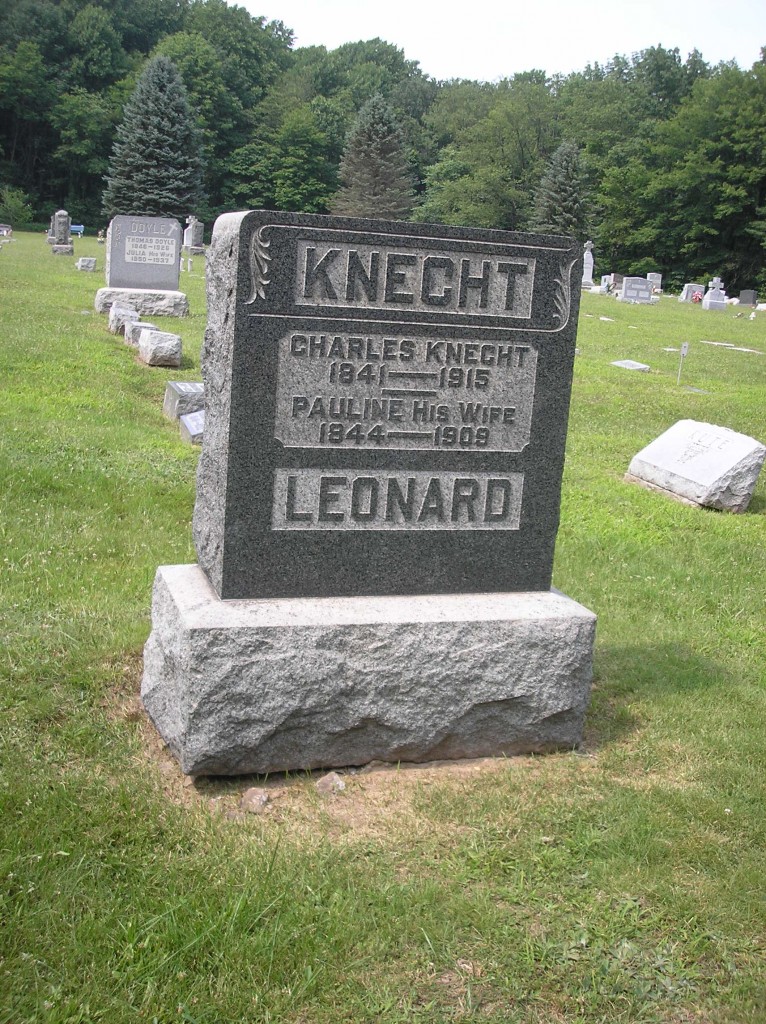 Charles Knecht (1841-1915).  Born in Germany and came to America at around age thirteen.  Served in the 20th New York Infantry, Company A, as a Private, from 3 May 1861 to 1 June 1863.  He married Pauline Eisenstock and lived in Pottsville and Tower City where he worked as a carpenter.
—————————–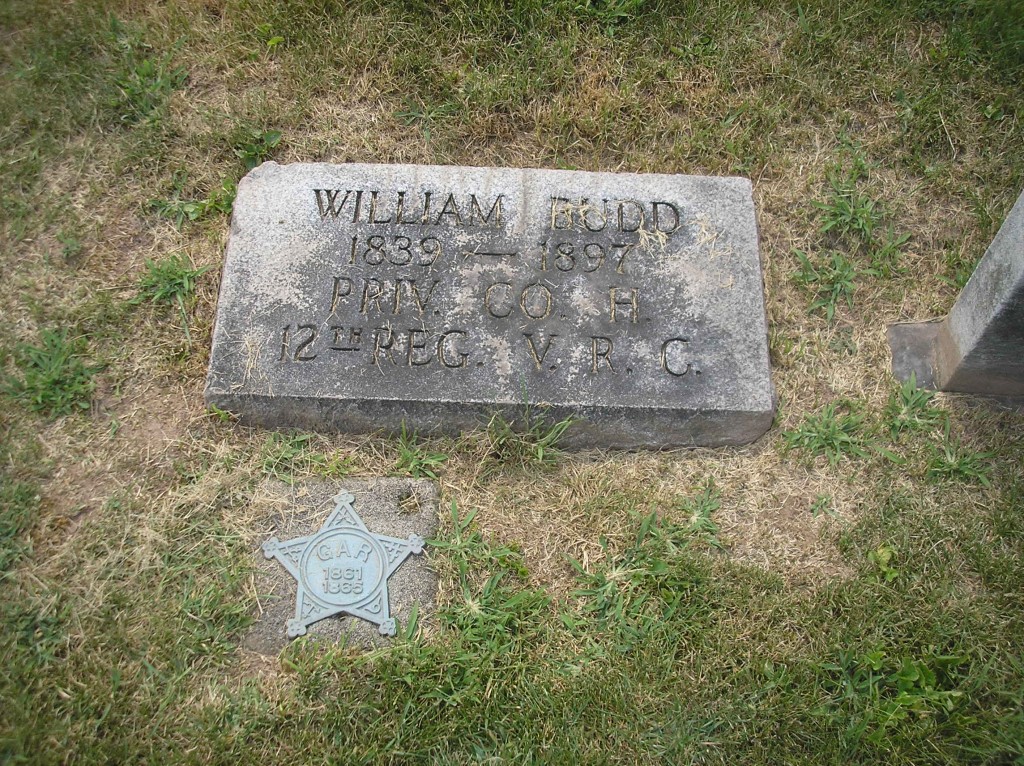 William Budd (1839-1897).  William was an immigrant from Ireland and was the brother of Capt. Richard Budd.  He served in the 96th Pennsylvania Infantry, Company K, as a Sergeant, from 31 October 1861 through 4 May 1864, and later transferred to the Veteran Reserve Corps.  William and his wife Sarah lived in Williamstown, and like his brother, worked in the coal mines.
——————————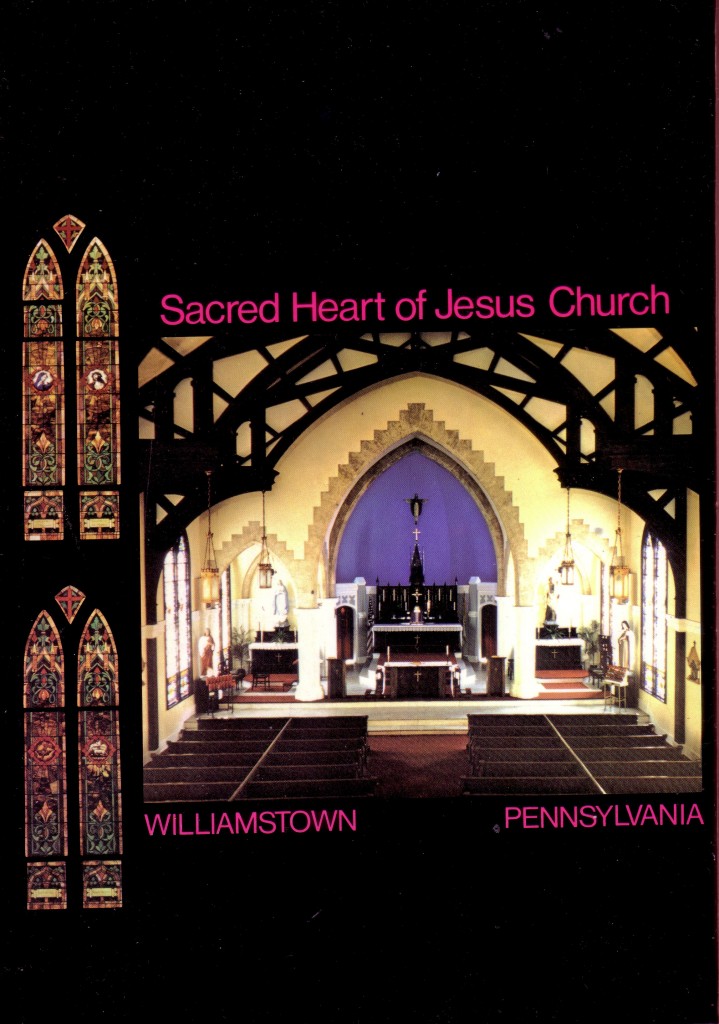 Information for this post was taken from the files of the Civil War Research Project and from Sacred Heart of Jesus Church, 100th Anniversary, 1875-1975.   Copies of the book are available at the Williamstown-Williams Township Historical Society.
Additional pictures of the cemetery follow: