Posted By Norman Gasbarro on August 3, 2011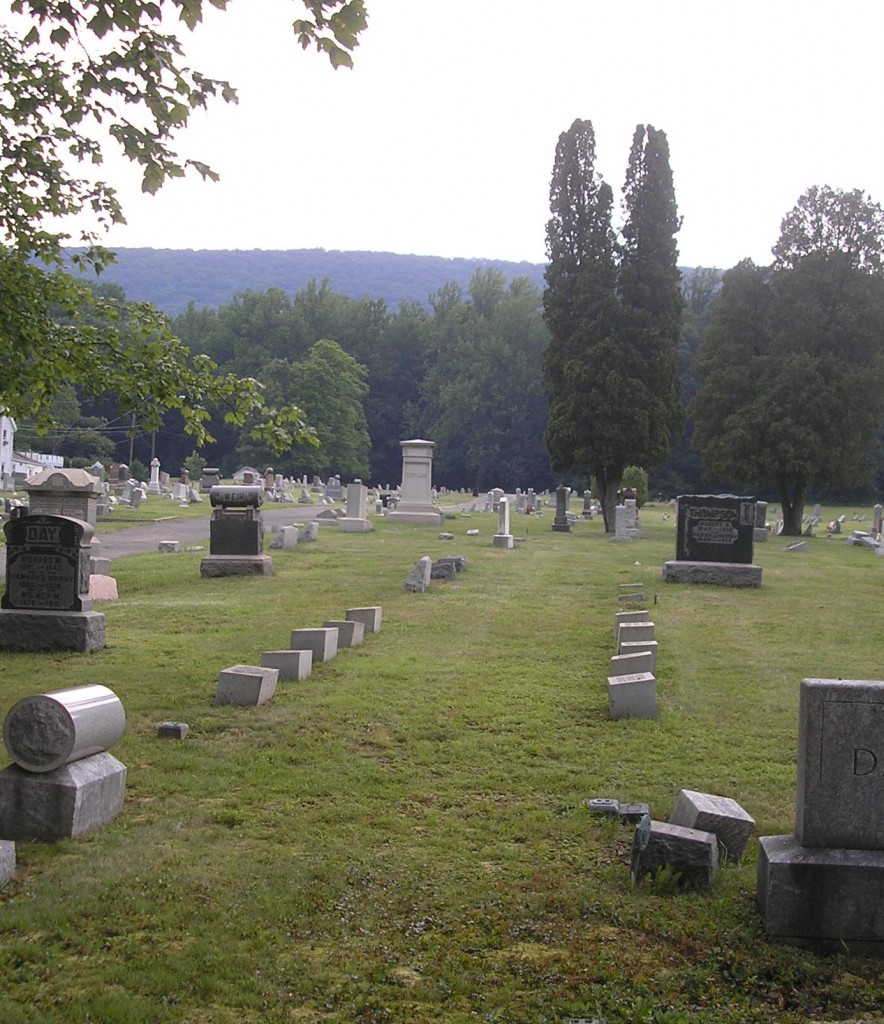 This is the final of three posts on the Methodist Episcopal Cemetery, Williamstown, Dauphin County, Pennsylvania.  The cemetery is located at the east end of Williamstown on the north side of Market Street.  For the past two days and today, a total of eighteen grave markers will be shown from this cemetery with information known about each of the persons interred there.  It is possible that in a few cases, the graves have been misidentified as Civil War veterans and readers are asked to contribute information which could verify the veterans status.  Corrections and additions are always welcome!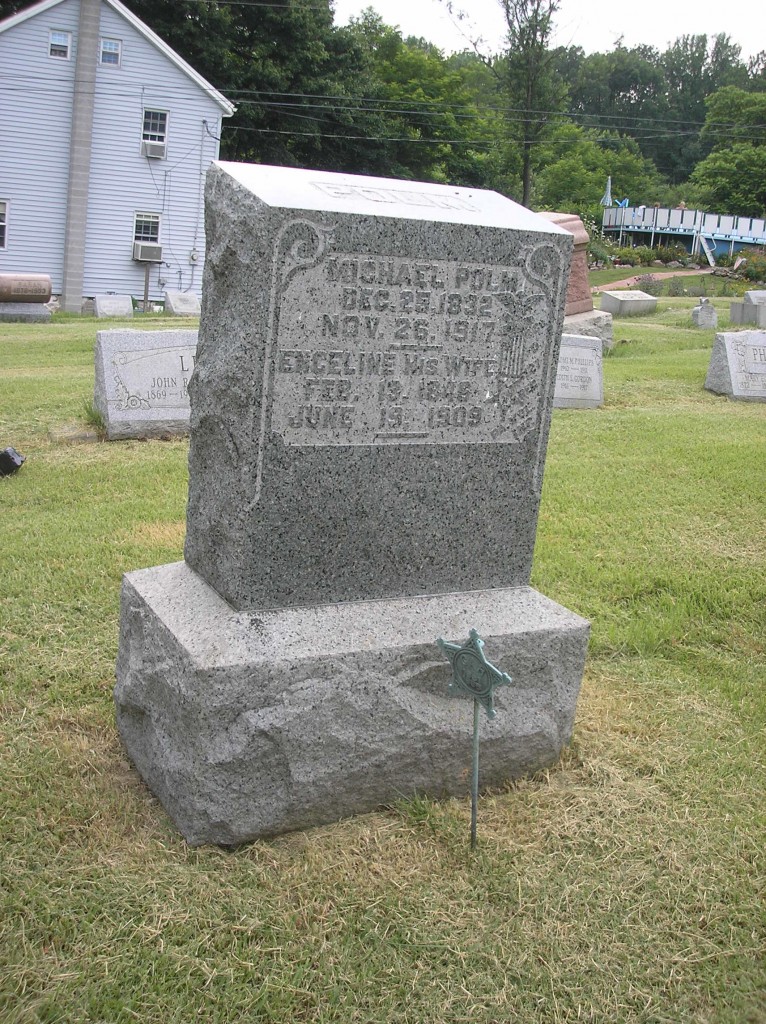 Michael Polm (1835-1917).  According to pension records, Michael Polm first served in the 10th Pennsylvania Infantry, Company F, as a Private, from 26 April 1861 through 31 July 1861.  He later served in the 127th Pennsylvania Infantry, Company D, as a Private, from 9 August 1862 through 3 May 1863.  During this second tour of duty, he was wounded at Chancellorsville, 3 May 1863.  Michael lived in the Fisherville area of Dauphin County and the Washington Township area where he worked as a general laborer.  Later, he and his wife, Angeline Schoffstall (also known as Engeline) moved to Williamstown.  Michael Polm became ill and was admitted to the Government Hospital for the Insane on 12 July 1916., previously having been admitted to the Veteran's Home in Dayton, Ohio.  His cause of death was ruled as "senile psychosis."
——————————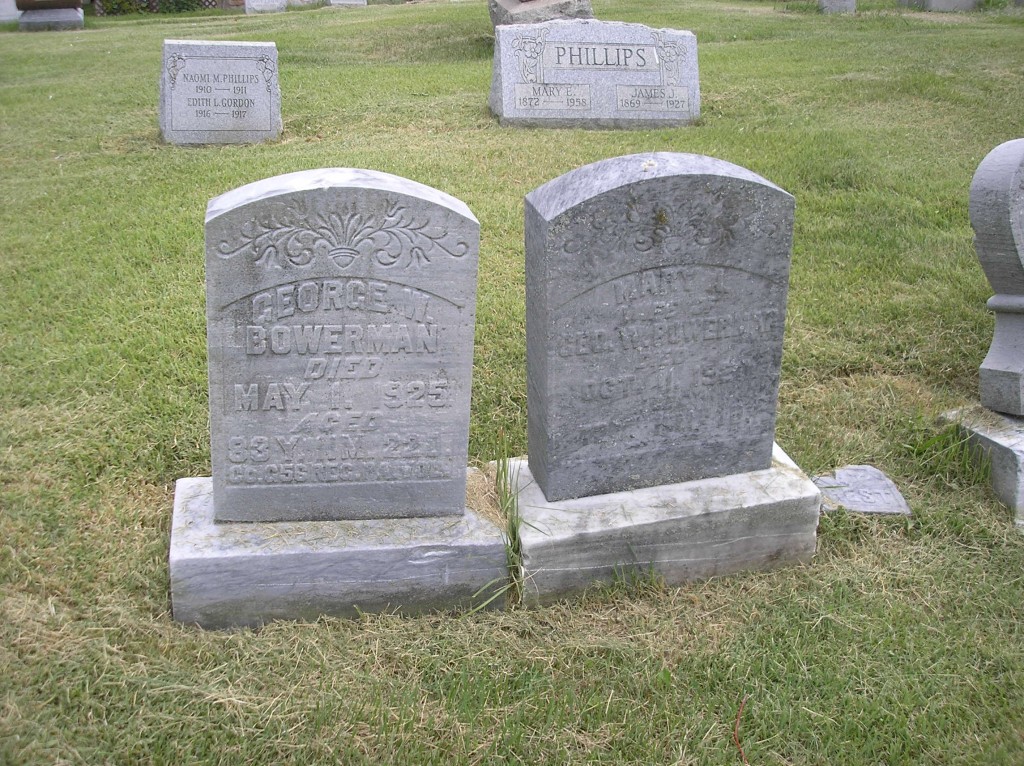 George Washington Bowerman (1841-1925).   Served in the 56th Pennsylvania Infantry, Company G, as a Corporal from 2 August 1862 to 21 May 1865.  He married Mary Ann Hoffman and lived in Jefferson Township, Carsonville, and later in life settled in Williamstown.  He worked as a farmer and stone mason.
——————————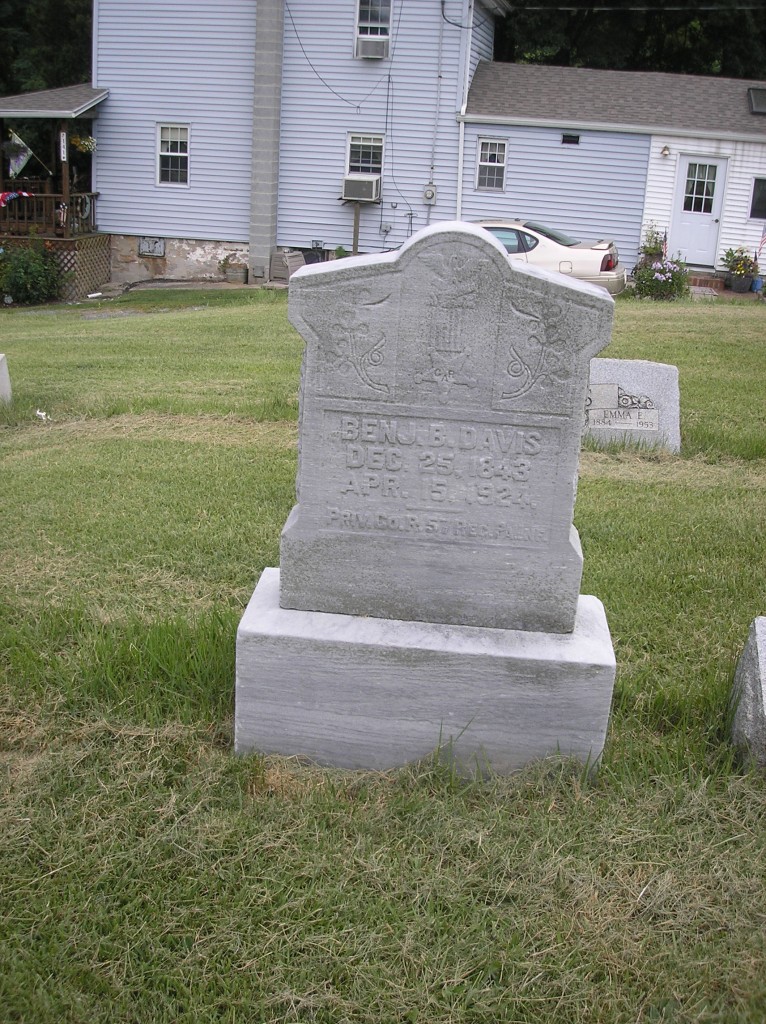 Benjamin Byron Davis (1843-1924).  Served in the 67th Pennsylvania Infantry, Company K, as a Private, starting on 5 February 1862 and later was promoted to a Corporal on 21 Jun 1865. He was mustered out on 15 June 1865.  There appears to be an error on the grave marker as to the regiment and company in which Benjamin B. Davis served.  During the course of his service, he had "one finger shot off and [another] one shattered."  Benjamin married Jemima Hatten.  He lived in Minersville (Schuylkill County) in the early part of his life later moving to Reilly Township after the Civil War.  He spent some time as a coal miner in Illinois before returning to the Lykens Valley area by the 1890 census.  Throughout his life his only stated occupation was "coal miner."
——————————-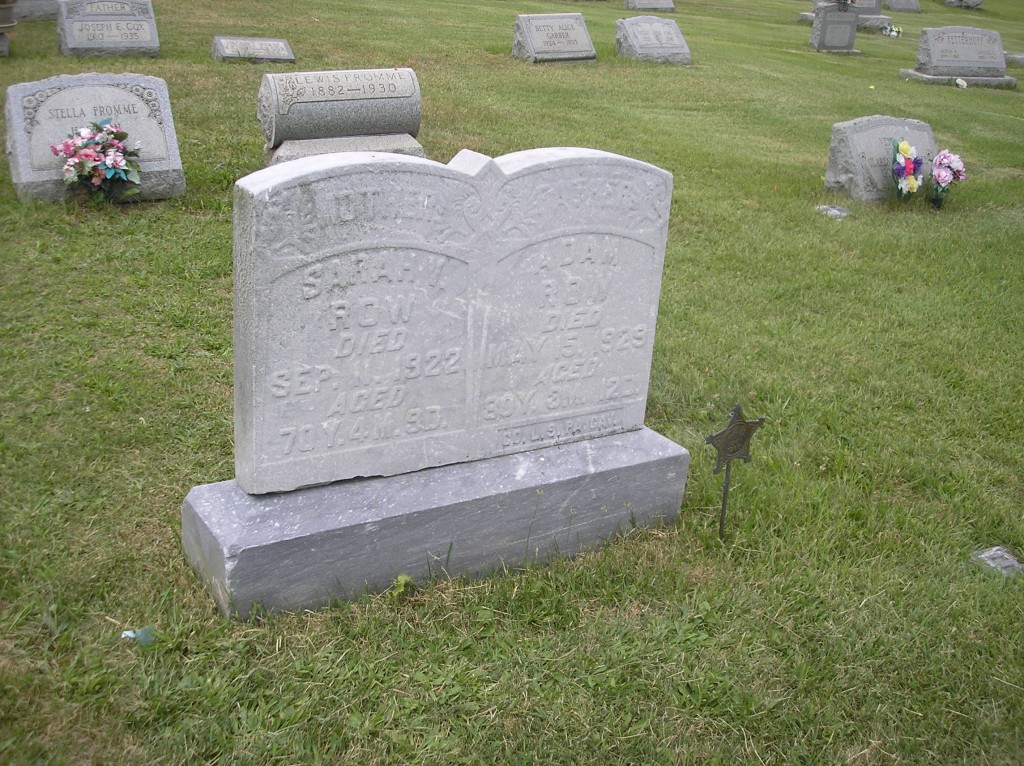 Adam Row (1849-1929).  There are two persons named Adam Row who should not be confused.  One lived in Washington Township and married Hannah Wert.  The one noted on this grave marker lived in the Lykens and Williamstown areas and was a coal mine laborer.  He was married to Sarah Viola Keener and was a Civil War veteran who was a member of the 9th Pennsylvania Cavalry, Company L.  After the Civil War, he continued in the service through the 7th U.S. Infantry.  Records show that for a time during the war he was a prisoner although there is no record of his first enlistment date.
——————————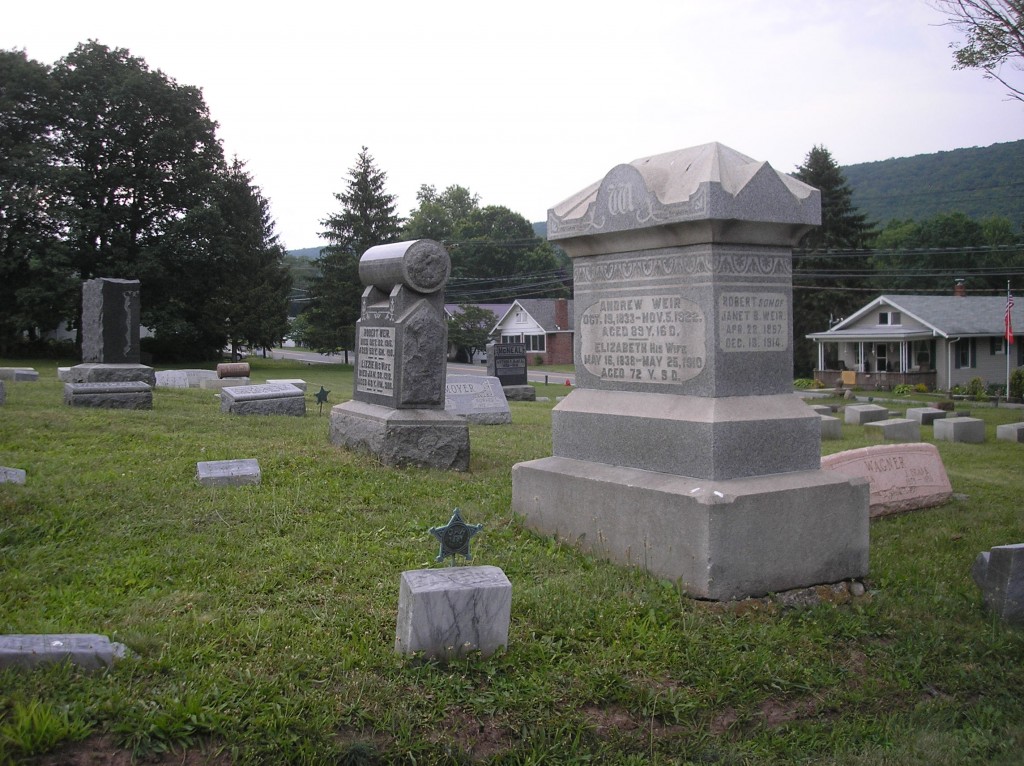 Andrew Weir (1833-1922).  Served in the 53rd Pennsylvania Infantry, Company E, as a Private, from 21 July 1863 through his discharge on18 August 1863.  Andrew was born in Scotland.  He lived in Schuylkill County and Williamstown and worked as a day laborer and later as a laborer for a water company.  He married Elizabeth Jones.
——————————-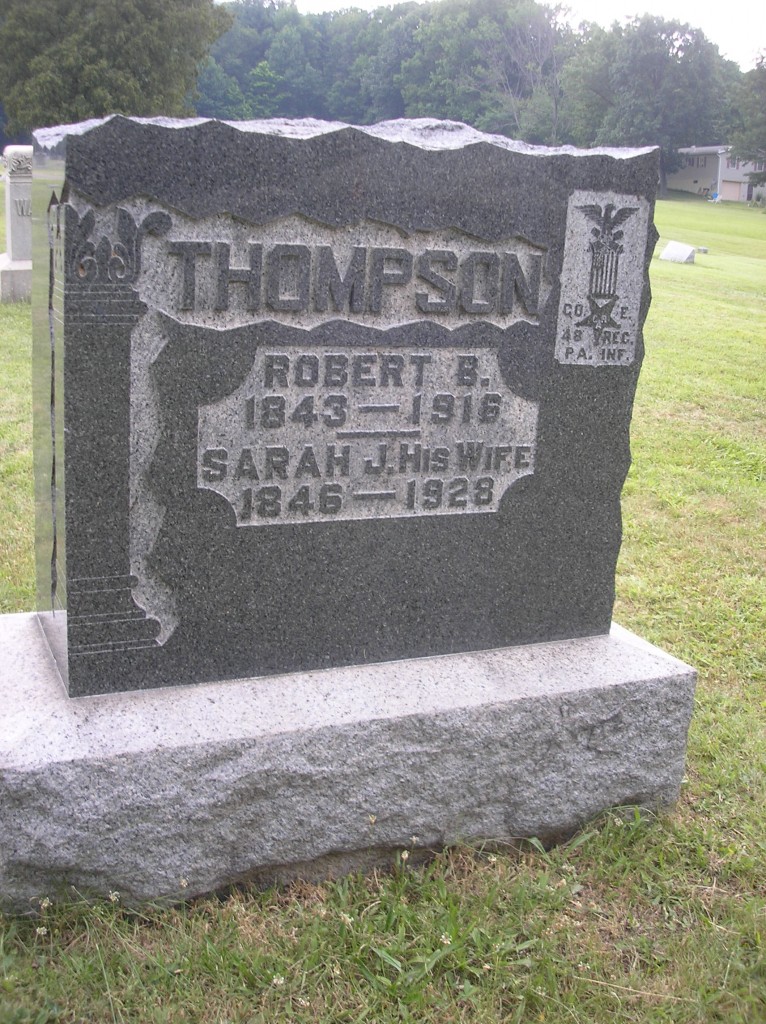 Robert B. Thompson (1843-1916).  served in the 48th Pennsylvania Infantry, Company E, as a Corporal, from 19 January 1862 through 19 July 1865.  He lived in Williams Township or Williamstown most of his life along with his wife Sarah.
——————————–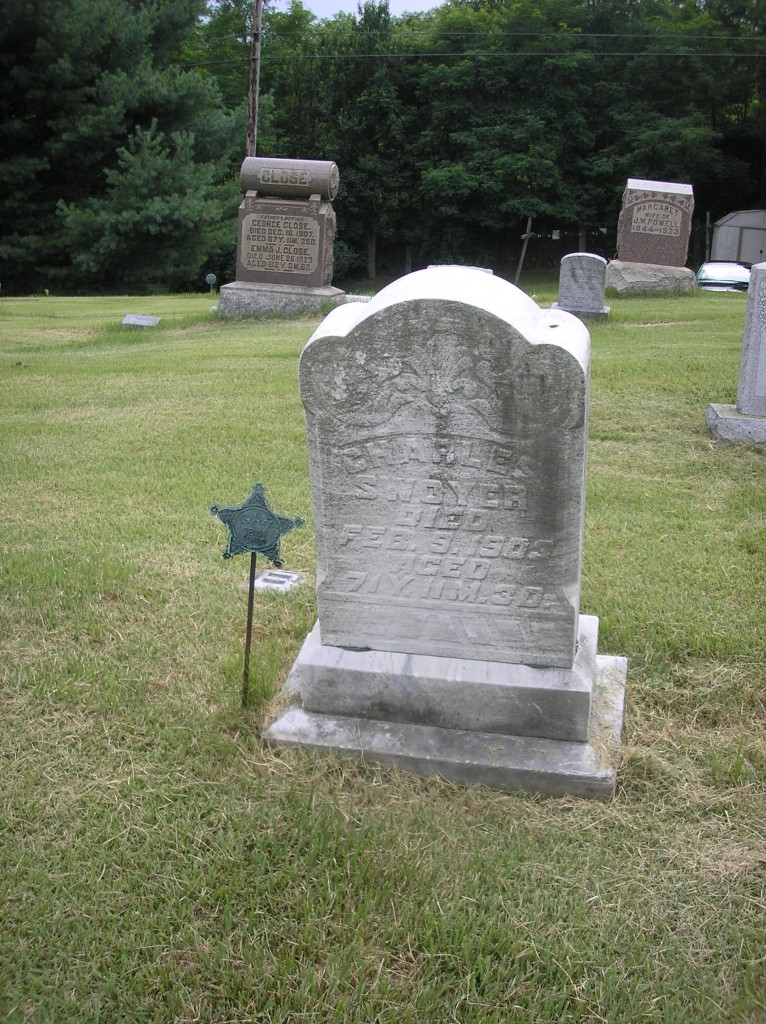 Charles Swoyer (1831-1903).  This is another mystery Civil War veteran.  There is no person named Charles Swoyer in any of the Pennsylvania Civil War databases, the closest name being "Charles Sloyer" who was a Musician for the 174th Pennsylvania Infantry, Company A..  This does not mean that he did not serve; it only means his service, if he had service, has not yet been located.  Anyone with any helpful information is invited to contribute it.
——————————
This is the final post of three on graves from this cemetery.
Information for this post was taken from the files of the Civil War Research Project.