Posted By Norman Gasbarro on May 30, 2011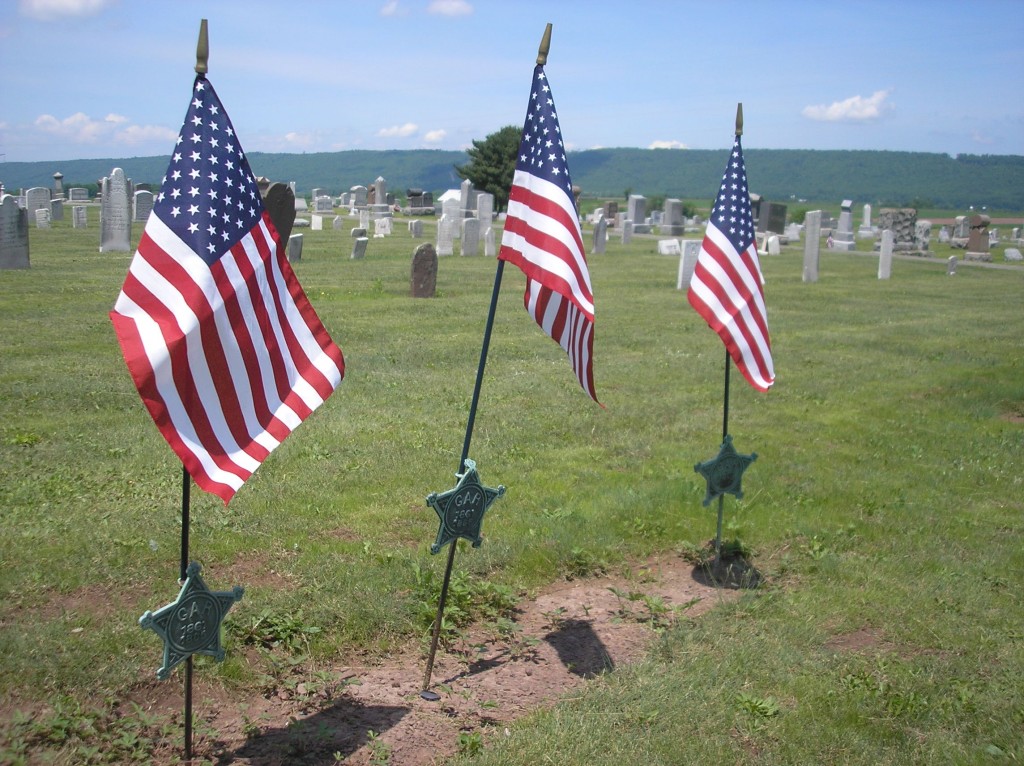 In the front of Section 1- North, of Gratz Union Cemetery, Gratz, Dauphin County, Pennsylvania, is the final resting place for three unnamed Civil War soldiers.  Over time, the cemetery records have been lost as to the names of the veterans who are are buried in this plot.   It was here that the G.A.R. marched on Memorial Day and paid tribute to the Civil War veterans who had passed away in the years before.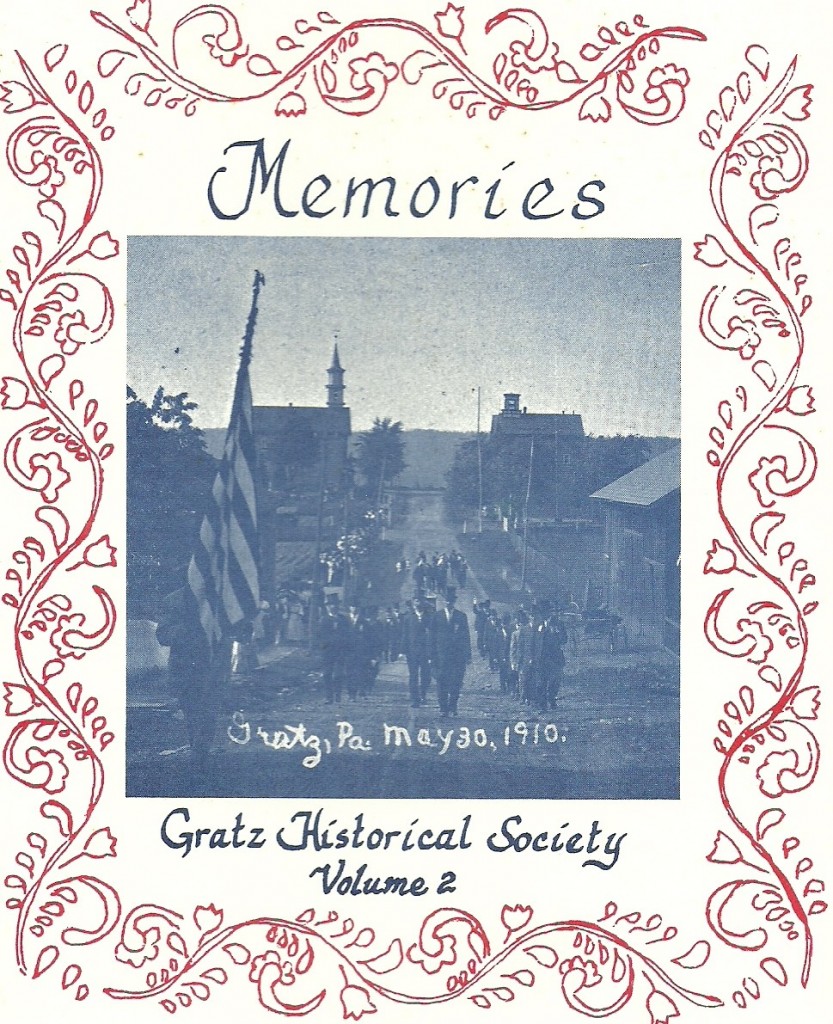 The cover of Memories Book Volume 2 is show above.  The cover photo shows members of the G.A.R. parading up Center Street after the Memorial Day tribute at the Gratz Union Cemetery, 30 May 1910.   Articles of note in this volume are:
Military Encampments in Gratz
After the Civil War
The Reunions
The Oldest Living Dauphin County Veteran
Gratz in 1918
From Wikipedia:
Memorial Day is a United States federal holiday that honors American service members and is observed on the last Monday of May (May 30 in 2011). Formerly known as Decoration Day, it commemorates U.S. citizens who died while on military service. First enacted to honor Union and Confederate soldiers following the American Civil War, it was extended after World War I to honor Americans who have died in all wars….

Begun as a ritual of remembrance and reconciliation after the civil war, by the early 20th century, Memorial Day was an occasion for more general expressions of memory, as ordinary people visited the graves of their deceased relatives, whether they had served in the military or not.
It has long been the custom of veterans groups, to mark the graves of known veterans on Memorial with the bronze flag holders and fresh, new American flags.  Such is the current case in all the cemeteries in the area of this Civil War Research Project.  Unfortunately, it has been discovered that that many more served than are being honored.  It is hoped that by the end of the Civil War Sesquicentennial, all who served will be recognized.  The bronze G.A.R. star-flag holder should be placed at the grave markers of all veterans who honorably participated in the war – whether or not they were members of G.A.R. posts.
The picture at the top of this post, as previously stated is from the Gratz Union Cemetery and was taken just after the new flags were placed for this current Memorial Day weekend.  The pictures below are of selected graves in the Gratz Union Cemetery, aso with their newly placed flags.
A previous post told the history of this cemetery and Simeon's Church:  Gratz Union Cemetery and Simeon's Church.