Posted By Norman Gasbarro on January 17, 2011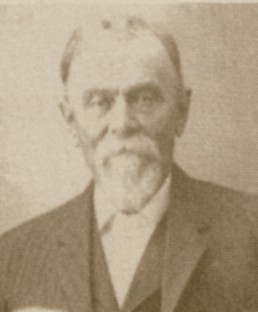 William W. Rothermel was the son of Isaac Rothermel (1820-1896) and Hannah [Wiest] Rothermel (1823-1887), and was born on 21 May 1842 in Upper Mahanoy Township, Northumberland County, Pennsylvania.
William was known to his Sunday School class at St. Michael's Lutheran Church as a story teller with many interesting tales.  As a young man, he grew up in the valley north of the Mahantongo Mountain, Northumberland County.  In 1860, at age 18, he was still living with his parents in Rebuck, Jordan Township, Northumberland County,and gave no occupation.  His father was a farmer and William was probably a helper on the farm.  William's early church documents – birth, baptism, and confirmation – were written in German – an indication that the language of the home was also German, or probably Pennsylvania Dutch.
After the Civil War began, William enlisted at Mahantongo on the 19 Aug 1861.  He was mustered into service in the 50th Pennsylvania Infantry, Company A, at Harrisburg on 9 September 1961.  He re-enlisted at Blaines Crossroads, Tennessee, on 1 January 1864.  On 18 March 1865, he received a promotion from Corporal to Sergeant.  On 30 Jul 1865, William was mustered out with his company on 30 July 1865 with the rank of Sergeant.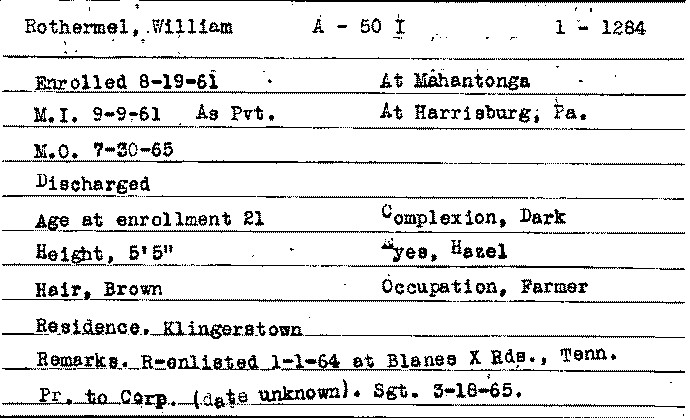 A file card highlighting the military record of William W. Rothermel was found in the Pennsylvania Archives and is shown above.  The card indicates William was 5 foot 5 inches tall, had hazel eyes, brown hair, and dark complexion.  His occupation at the time of enlistment was farmer.  In some records his name is spelled "Rothemel" and in other records it is spelled "Rothermal."
During William Rothermel's time in the 50th Pennsylvania Infantry, the regiment was engaged in the following battles in South Carolina:  Port Royal, on 7 June 1862; Beaufort, on 21 June 1862; Pocotaligo, on 1 August 1862.  The regiment then moved into Virginia for the 2nd Battle of Bull Run, fought from 27 August 1862 to 30 August 1862, and Chantilly, fought on 1 September 1862.  Then to Maryland:  South Mountain, 14 September 1862;  Sharpsburg, 17 September 1862; and Antietam, 17 September 1862.  Back to South Carolina for fighting at Pocotaligo, 22 October 1862.  Back to Virginia for the Battle of Fredericksburg, 13 December 1862.  A long march south followed with no battles until Jackson, Mississippi, on 16 July 1863.  Then into Tennessee, for Blue Springs on 16 October 1863 and Knoxville on 19 November 1863.  Back into Virginia for the fighting at Mine Run, 14 December 1863.  A long wait, and then fighting at the Wilderness on 6 May 1864 and six days of fighting at Spotsylvania Court House from 9 May 1864 through 15 May 1864.  Remaining in Virginia, the regiment foungt in battles at:  North Anna River, 30 May 1864; Cold Harbor, from 1 Jun through the 7 June 1864; Petersburg, from 17 June through 17 August 1864; the Weldon Railroad, on 19 August 1864; Poplar Springs Church, 30 September 1864; and finally at Petersburg, from 28 March to 2 April 1865.  About mid-April the regiment was sent to Washington where it remained until June 30 when it was sent to Gettysburg to represent the Union infantry at the 4 July 1865 corner-stone ceremonies for the National Monument.  Afterward it returned to Georgetown, Washington, District of Columbia, where it was mustered out on July 31, 1865.  It is not clear whether William Rothermel saw action in all the above-named battles as his actual military records have not yet been consulted.  The 50th Pennsylvania Infantry saw much action and took many casualties.  In all, 156 men were killed or mortally wounded and 180 died of disease or accident.  There is no known record that William was wounded in battle.
The only record found that indicates that William was injured during the war is from the pension files.  When he was 55, in 1897, he swore an affidavit that he had been injured at the Weldon Railroad: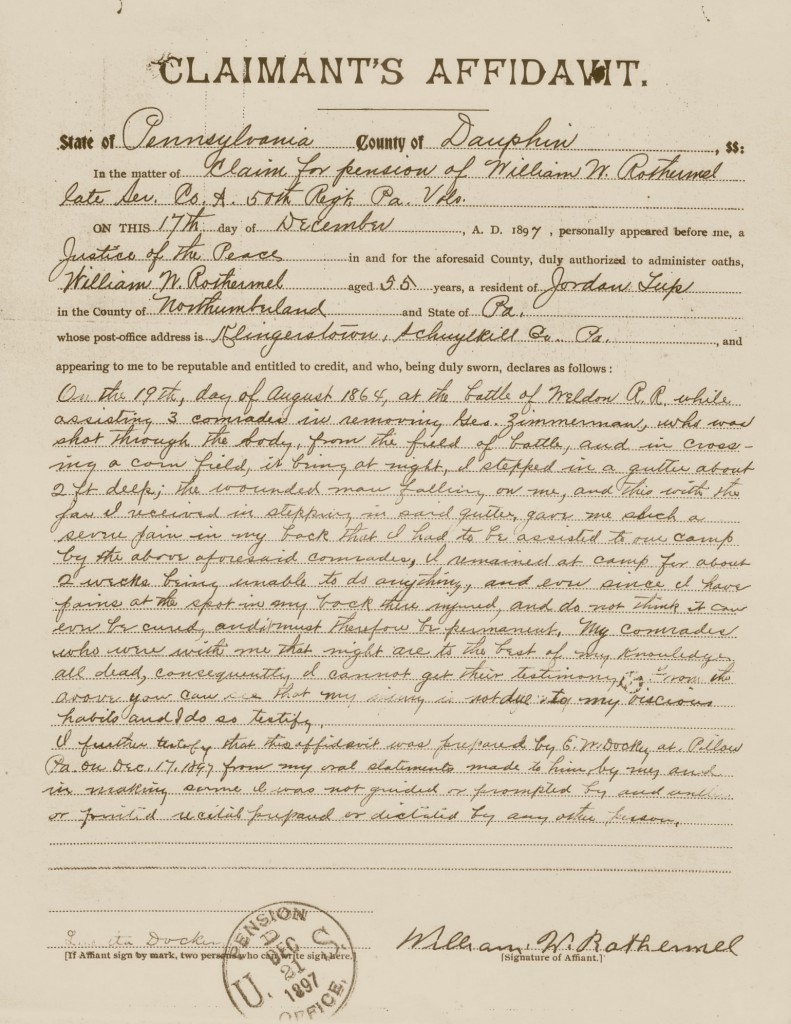 On 19th day of August 1864, at the Battle of Weldon R.R., while assisting three comrades in removing Geo. Zimmerman, who was shot through the body, from the field of battle, and in crossing a corn field, it being at night, I stepped in a gutter about 2 ft. deep; the wounded man falling on me, and with the fall I received in stepping in said gutter, gave me such a severe pain in my back that I had to be assisted to our camp by the aforesaid comrades, I remained in camp for about two weeks unable to do anything, and ever since I have pains at the spot in my back there injured, and do not think it can ever be cured and must therefore be permanent.  My comrades who were with me that night are to the best of my knowledge all dead, consequently I cannot get their testimony.  From the above you can see that my injury is not due to my vicious habits and I do so testify.
After the Civil War, William returned to the valley area around Klingerstown and married Sarah Ann Schaffer.  Some sources refer to her as "Schreffler."  The marriage was performed by Rev. J. Fritzinger.  William and Sarah made their home in Jordan Township, where they built a log house utilizing materials from the local forest and planks and beams from old buildings in the area.  The house was located on a stream which provided water and William farmed the rolling hills behind the house.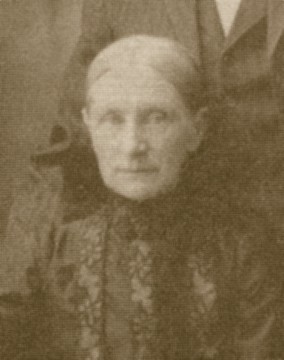 Sarah [Schaffer] Rothermel (1849-1913)
To the union of William and Sarah were born six children:  Emma Savilla Rothermel (1866-1943); Manassas (1870-1947); Mary S. "Polly" Rothermel (1873-1930); Monroe W. Rothermel (1881-1961); Jennie Sarah Rothermel (1888-1978); and Minnie Edna Rothermel (1892-1952).  At first glance it may appear that their son "Manassas" was named after the first major battle in which William's regiment participated, the 2nd Battle of Bull Run (also referred to as 2nd Battle of Manassas).  However, William had a younger brother named "Manassas" who was born around 1857.  It is not known for whom he was named.
William W. Rothermel died 18 May 1922 in Jordan Township, Northumberland County, Pennsylvania.  He is buried in the churchyard at St. Michael's Lutheran Church in Klingerstown.
William W. Rothermel was previously mentioned in a post on the Walk of Valor at the National CivilW ar Museum in Harrisburg and his brick is pictured.  Information from this post (including pictures and documents) was taken from the files of the Civil War Research Project.  Military information on the 50th Pennsylvania Infantry was taken from a regimental history available at Ancestry.com.  The military file card was obtained through the on-line resources of the Pennsylvania Archives.