Posted By Norman Gasbarro on January 6, 2011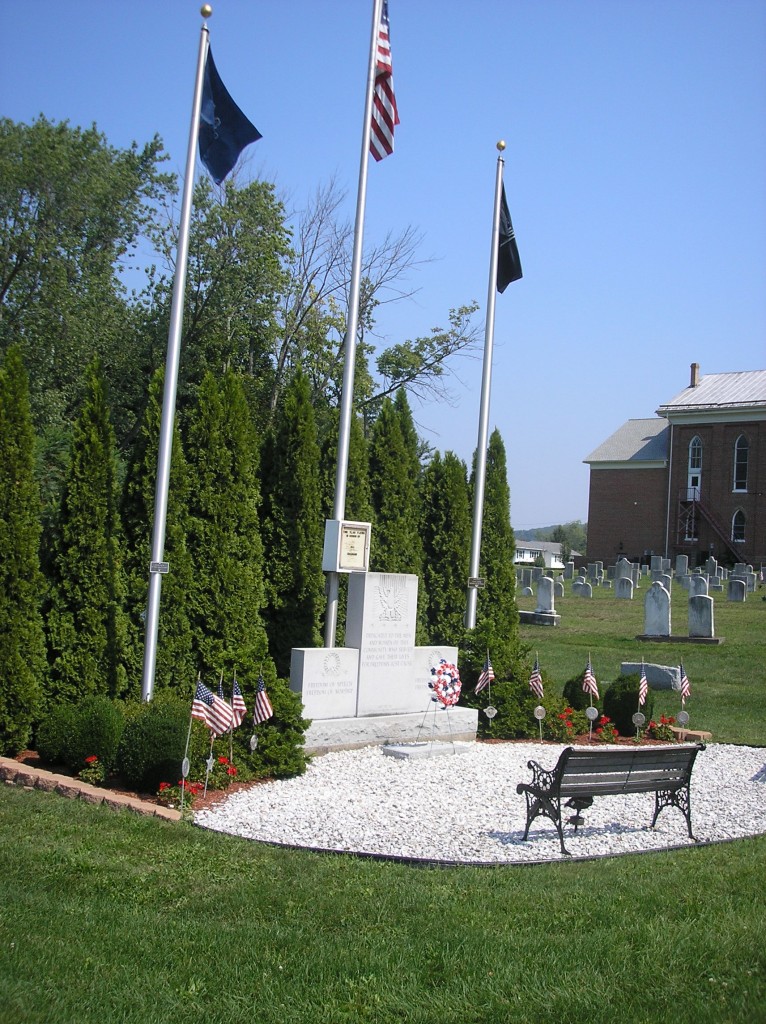 The Hegins Township All Wars Memorial is located in the Frieden's Lutheran Church Cemetery along Route 25 in Hegins Township, Schuylkill Township, Pennsylvania.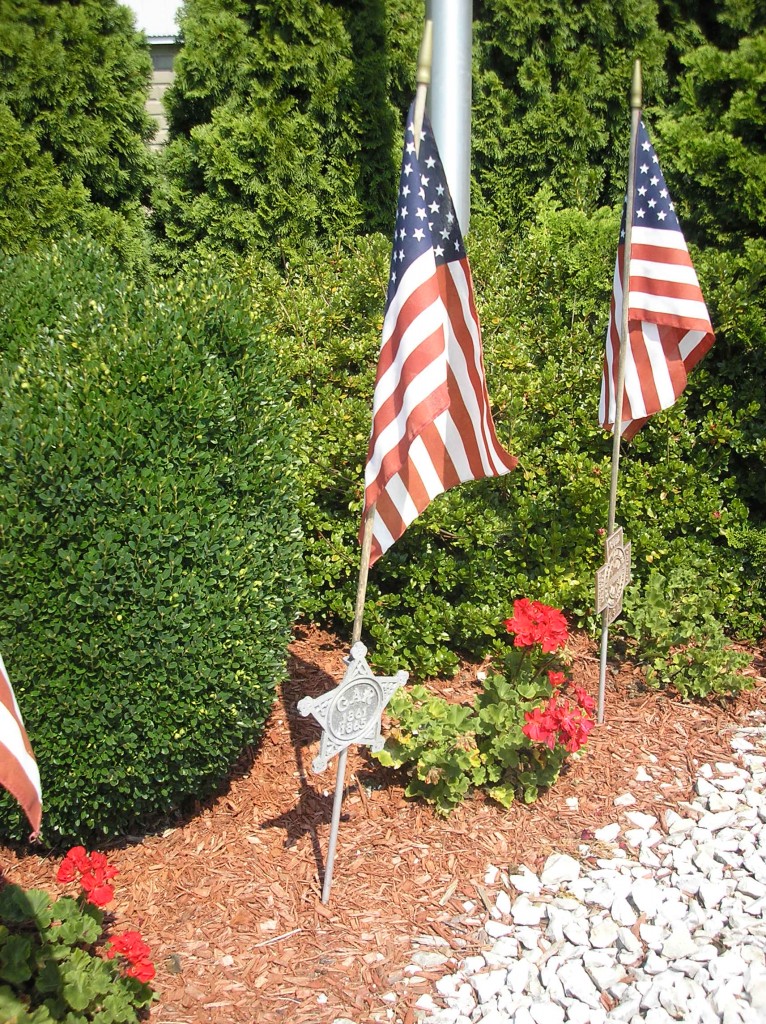 Civil War veterans are honored by the G.A.R. Star and flag holder.
The monument was dedicated 13 December 2000 by the "Citizens and Students of the Valley" to the "Men and Women who Served and Gave Their Lives for Freedoms Just Cause."  The four freedoms are noted on the side panels:  Freedom of Speech, Freedom of Worship, Freedom from Want, and Freedom from Fear.  The names of the committee organizers are on a stone at the base.
Frieden's Lutheran Church and Cemetery surrounds the monument.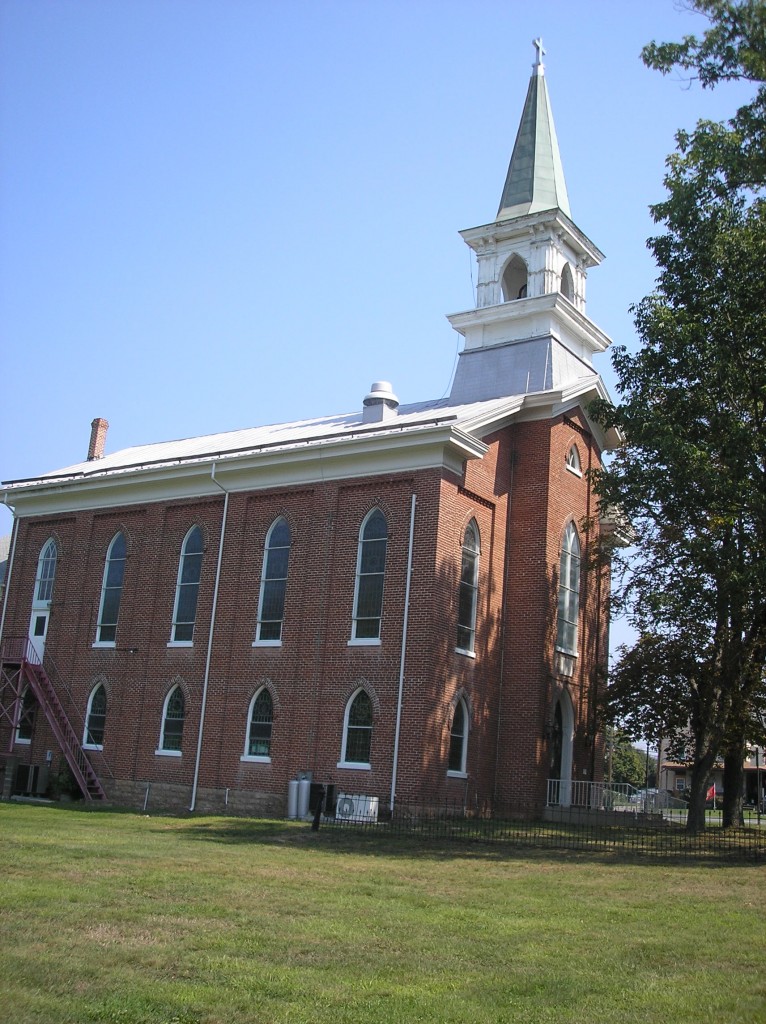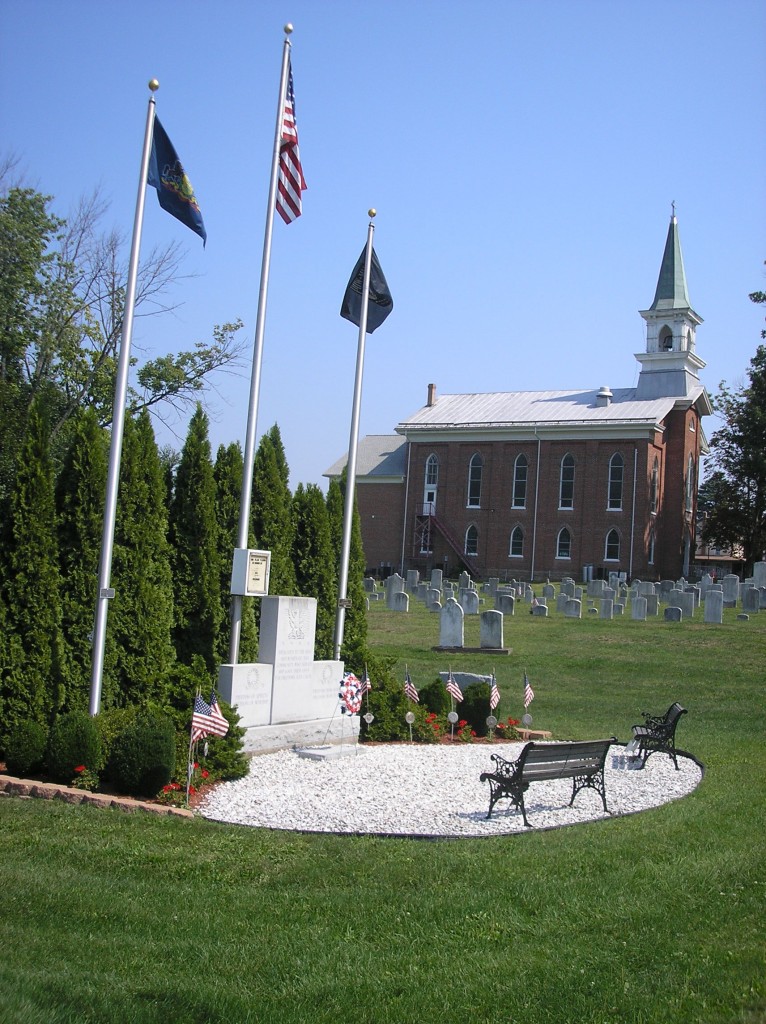 Many Civil War veterans are buried in the cemetery and their graves are marked with the G.A.R. star and flag holder.  Three graves were selected and are shown below: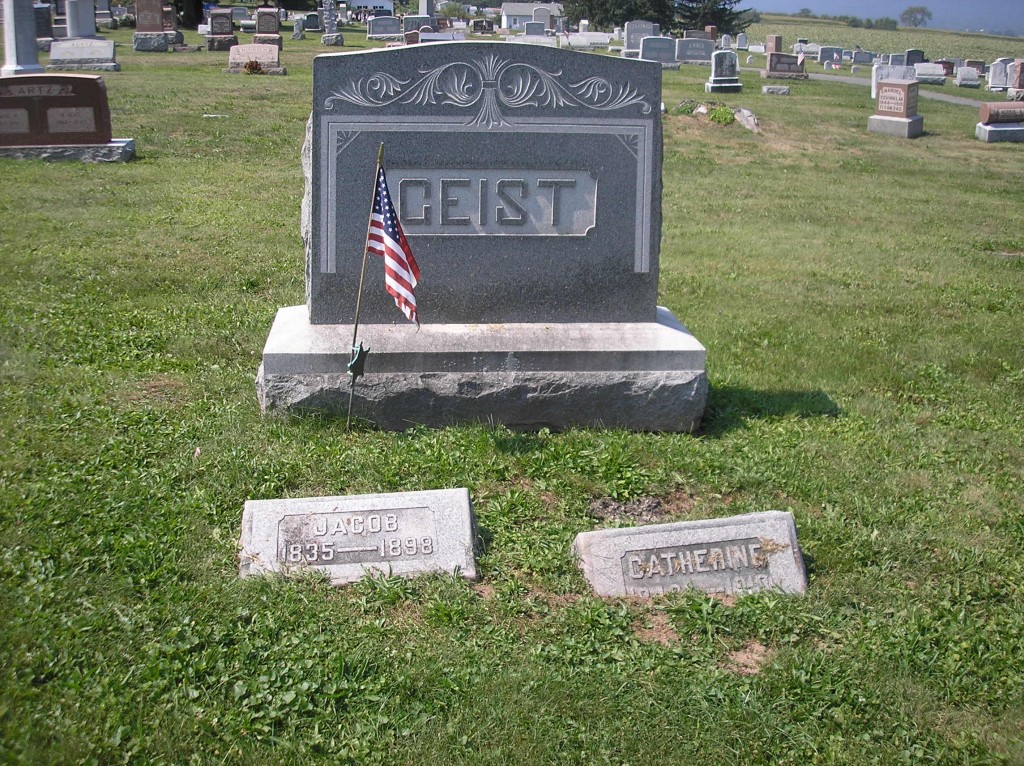 Jacob Geist (1835-1898) – 57th PA Infantry, Co. B, Private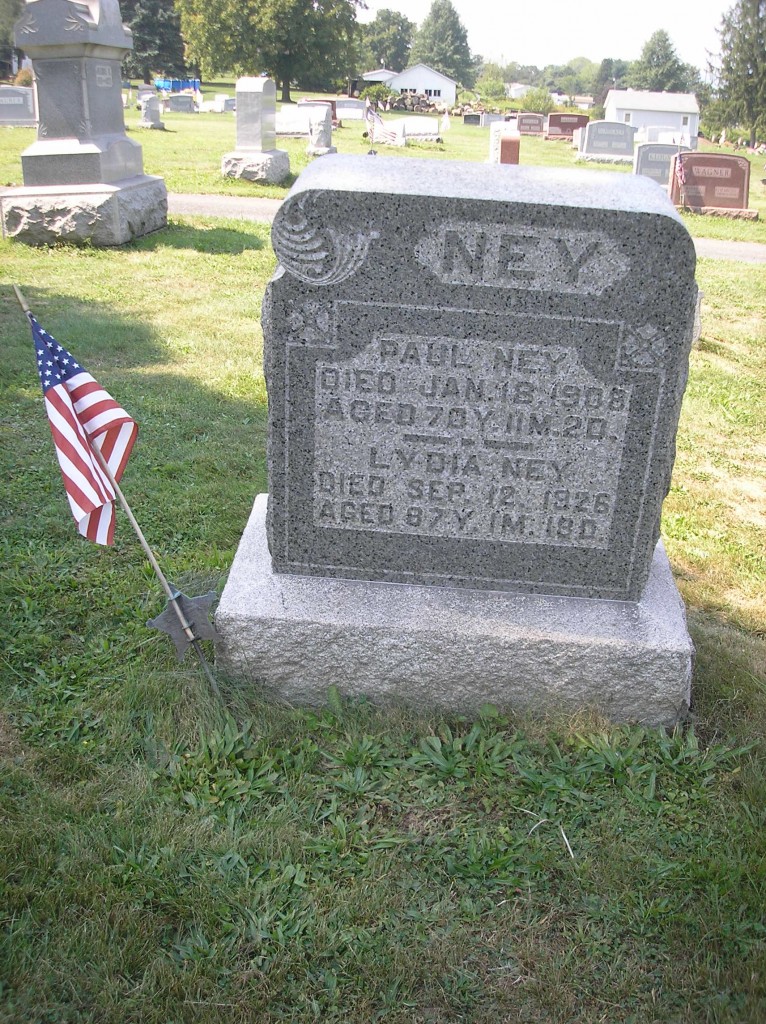 Paul Ney (1837-1908) – 50th PA Infantry, Co. A, Private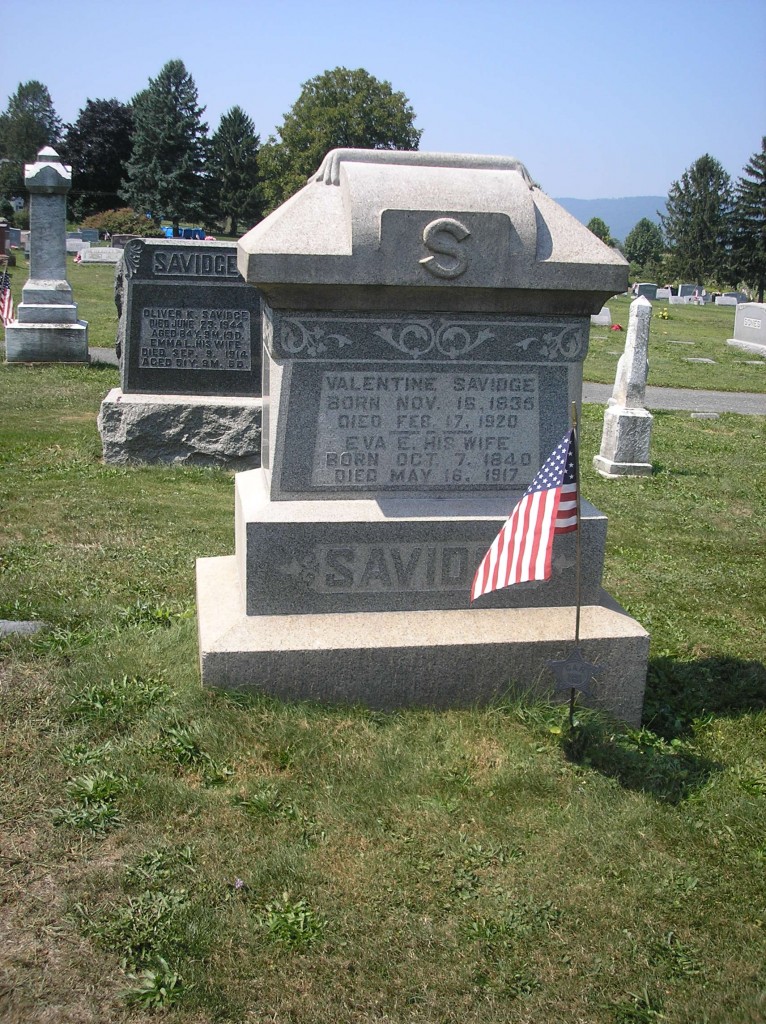 Valentine Savidge (1835-1920) – 173rd PA Infantry, Co. F, Private