Posted By Norman Gasbarro on January 26, 2011
Charlemagne Tower (1809-1889) was the founder of Tower City, Schuylkill County, Pennsylvania.  A biography of him appears in A Centennial History of Tower City and Porter Township, Schuylkill County, Pennsylvania. As noted in the previous post, his name was omitted from the list of Civil War veterans although the biography states he did have Civil War service as a captain. This post is an attempt to provide more information about Tower, his Civil War service, and the some of the incidents during the time he was Provost Marshal of Schuylkill County and responsible for the drafting of men into military service.
A portion of the biography of Charlemagne Tower as it appears in A Centennial History of Tower City and Porter Township (1968) follows:
Charlemagne Tower, the founder of Tower City, Pennsylvania, the first of three towns bearing his name, was born April 18, 1909, near Waterville, Oneida County, New York, the son of Reuben Tower, a prosperous businessman.  His given name he bore proudly and worthily, since he was, through his mother, a direct descendant of the first Holy Roman Emperor.  He attended private elementary schools, graduated from Harvard University, and studied law with the greatest legal minds of the day. He practiced law in New York City for several years until the death of his father when he returned home to manage the family business enterprises with his brother.  The depression of the late 1830s was felt in that remote region of New York and business became bankrupt in 1841.

He continued his legal career, and shortly, Alfred Munson of Utica, New York, became so impressed with the talent of the young Charlemagne, that he employed him to travel through Michigan, Ohio and Kentucky to investigate and make secure his title to thousands of acres of land he had purchased for speculative purposes in that region. So successful was Tower, that Munson sent him on a more important and prospectively lucrative mission.  Munson held claim to 8,000 acres of land in the western part of Schuylkill County, a part of 21,000 acres which had been acquired by James H. Wilson in the latter part of the 18th Century.  Munson did not know the true worth of his lands, nor was he certain of the validity of the claim, and in order to determine the former and secure the latter, he sent Tower to Orwigsburg, the county seat, in May of 1846.

Tower set upon his task with his customary vigor and was soon sending reports to his employer of the great coal deposits on most of the acreage.  He perfected the title, sometimes by court proceedings, sometimes by buying the interests of alleged owners, and sometimes by evicting those who had squatted on the land….

In November 1851, when the county seat was moved from Orwigsburg to Pottsville, Tower bought a home and office on Mahantongo Street, where he and his associates pursued their profession and continued the extensive real estate dealings in which Tower was engaged….  He also developed a very extensive local practice and hired Christopher Loeser and J. Wallace McCoo, attorneys, to assist him.  His main interest however, was land….

The Civil War briefly interrupted his legal career and his land dealings.  Obsessed with patriotic fervor and his desire to come to the aid of his country he formed a company of volunteers within a matter of days after the firing upon Fort Sumter.  His company arrived in Washington and on April 22, 1861, he as captain and his company were sworn into military service.  The company was attached to Colonel Nagle's regiment and saw some action in isolated skirmishes. On Jul 26, 1861, when the enlistments expired, the company was discharged and it returned to Pottsville.  On April 18, 1863, he was appointed Provost Marshal for Schuylkill County and assumed the onerous duty of conscripting, by draft, the men needed for military service.  This was, to say the least, an unpopular chore and he and his assistants and their families received numerous threats upon their lives.  The draft was so vigorously resisted by the farmers and miners that Tower was assigned two companies of militia to assist him in enforcing conscription.  The miners of the Heckscherville Valley, gathered a mob of about 3,000 people to march on Tower's home, but he retaliated immediately by marching his armed men into their midst and bodily seized those who had been drafted and swore them into military service.  During his tenure as Provost Marshal he conscripted his full quota of 20,000 men which earned him a citation from President Lincoln.

After the war he pursued his main purpose [land acquisition] with renewed vigor.  The time was ripe to make the lands productive and, in 1868, he leased 1503 acres to two independent coal companies or fifteen years at a royalty of 30¢ per ton.  Tower Colliery (later East Brookside) was opened in late 1868 and Brookside (West Brookside) early in 1869.  During the latter year, the combined production of both operations was 800 tons but the tonnage increased in subsequent years until the sale of all Tower's land and that of Munson and Williams, a total of 11,000 acres, in 1871 to the P. & R. C. & I Company for a grand total of $3,000,000.

In 1868, Tower laid out his first town [Tower City, Pennsylvania] with the assistance of William H. Yohe, J. W. McCool and Preston H. Miller, surveyor.  Within four years it was a humming business community but suffering an acute housing shortage to accommodate the influx of hundreds of persons seeking employment in the mines surrounding the town.

After the sale of his land, he left the county and moved his family to Philadelphia.  Now that he was a millionaire, the [practice of] law was no longer a challenge and so he set out to conquer the business world….

Tower's health began to fail as the result of a stroke in 1885, and his former vigor left him, and in 1887, he sold his [business interests].  On July 24, 1889, he died at his home on Spruce Street, Philadelphia.
One instance of resistance to the draft in Schuykill County was previously reported on this blog.  More information is still being sought on the nature and level of this resistance.  The figure of 20,000 conscripted men from Schuylkill County seems quite high, considering that Tower was only Provost Marshal for about two years, especially if there was resistance to the draft.  However, if these conscriptions were from the more eastern part of the county, including Pottsville, the figure may be correct but this would assume that a great number were drafted and didn't volunteer.  Draft resistance may have been more localized in the western part of Schuylkill County and therefore more in the geographic area of this Civil War Research Project.
The Wikipedia article on Charlemagne Tower notes the following about his Civil War service, but does not mention his role in forcibly conscripting draft resistors during the time he was Provost Marshal of Schuylkill County:
Within ten days of the outbreak of hostilities at Ft. Sumter, SC on April 12, 1861, Tower recruited some 270 Schuylkill County men to enter the Union Army under a three month enlistment agreement. This unit was referred to as the "Tower Guards", and they were created as Company H of the 6th Pennsylvania Regiment, which in turn was attached to a brigade commanded by Major General Robert Patterson. Tower was installed as the unit captain, and he uniformed and armed his troops at his own expense.

This unit most notably served in the engagement at Falling Waters in July 1861. This battle is considered a Union victory, but the failure of Patterson to pursue Confederate movements into the Shenandoah Valley allowed them to regroup and contributed to the later Union defeat at the First Battle of Bull Run.

When the unit was mustered out of service later in July of that same year, the members of Tower's unit presented him with a ceremonial sword in "their respect for him as a man and soldier, and their esteem for him as a friend.
A previous post on this blog described the actions of Maj. Gen. Robert Patterson and how those contributed to the Union defeat at the First Battle of Bull Run.
More than 40 men who have already been identified as from the greater Lykens Valley area also served in the 6th Pennsylvania Infantry.  However, in reviewing a list of the men who were in the 3 month companies of this regiment in 1861 and who would have served between April and July 1861, only a few names are recognizable from the Civil War Research Project.  Also, only 77 names appear in the list for Company H which was led by Capt. Charlemagne Tower, which according to the Wikipedia article previously cited, is about 200 men off the count.  Many or all of these men may have joined other companies, but since the Wikipedia article does not give their names, it is not possible to check.  The 6th Pennsylvania Infantry also had companies as part of the emergency forces of 1862, but Charlemagne Tower was not credited for recruiting them.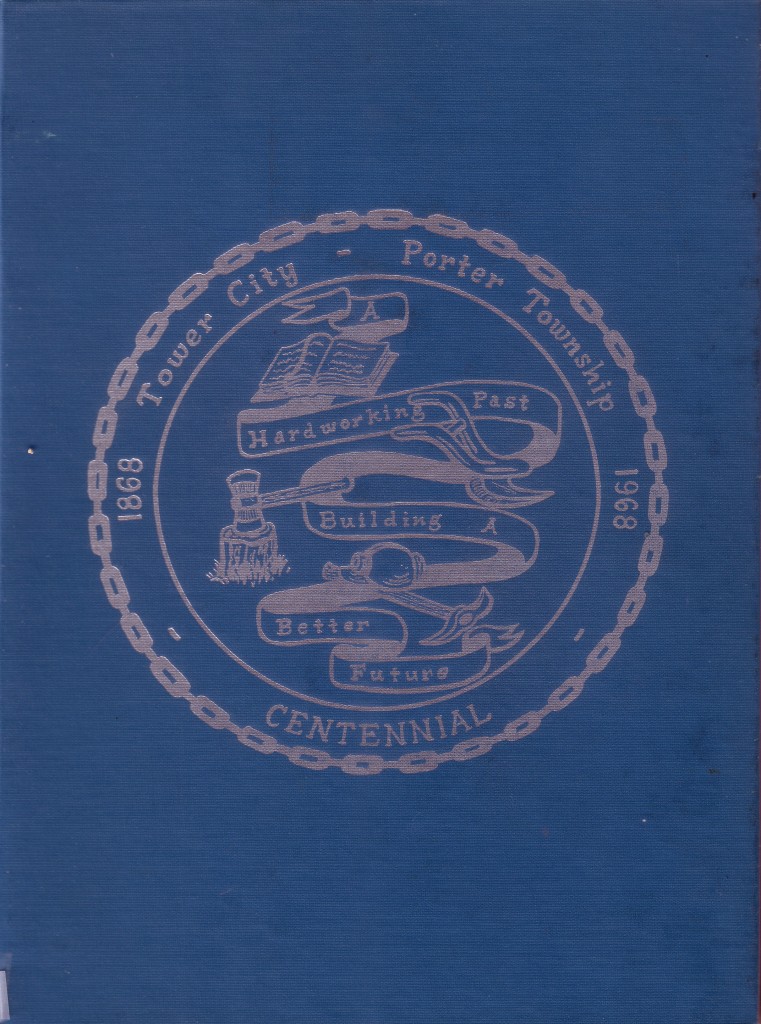 Information for this post was found in A Centennial History of Tower City and Porter Township, Schuylkill County, Pennsylvania (1968).  The picture of Charlemagne Tower was modified from a picture found on Wikipedia and is in the public domain because its copyright has expired.