Posted By Norman Gasbarro on January 31, 2018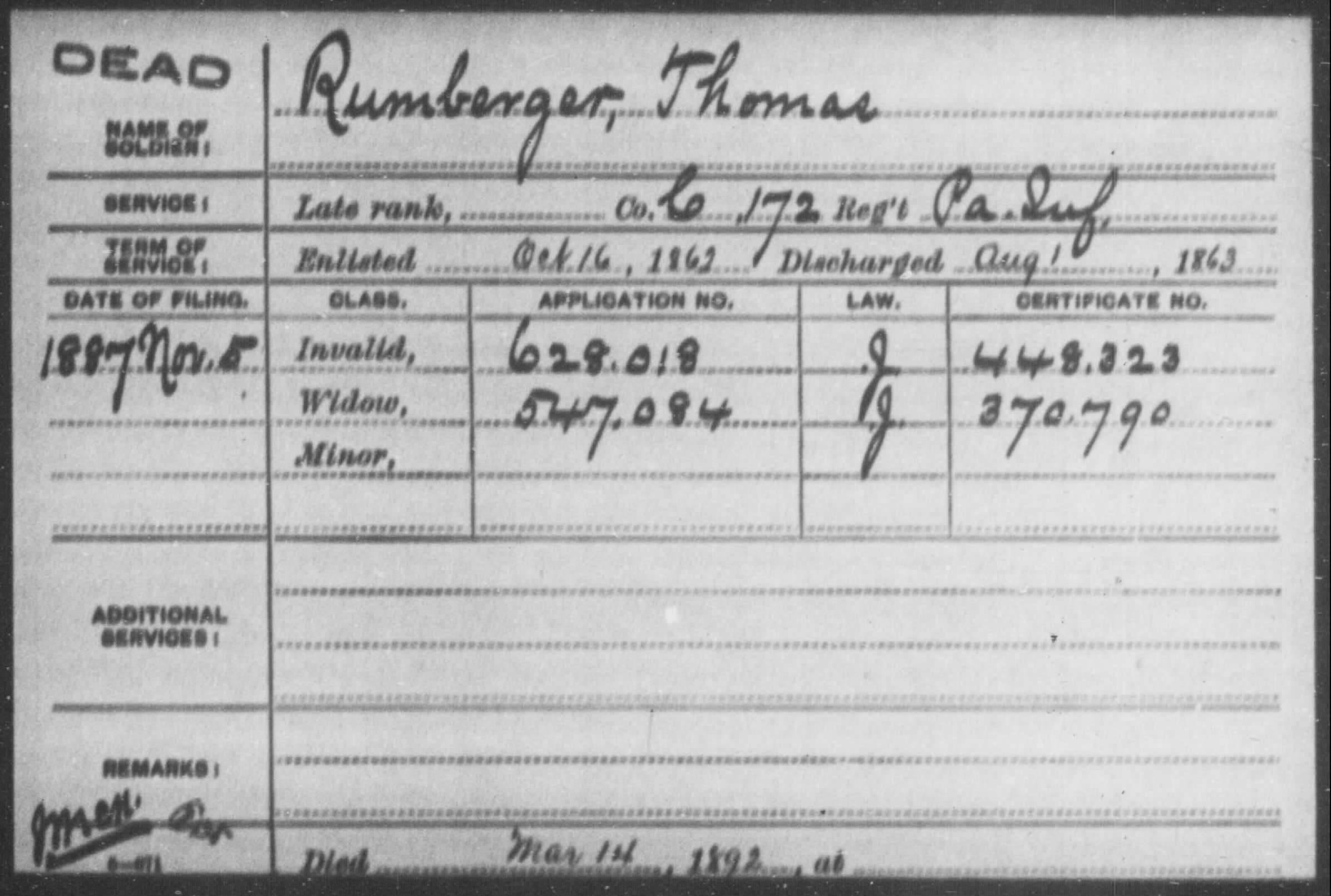 Thomas Romberger was first added to the Project when he was named in the Dalmatia Bicentennial Book.  A second post mentioning him on 26 April 2012 stated that his regiment and company of service had not yet been identified.  Additional research found that he was drafted and served in the 172nd Pennsylvania Infantry, Company C, as a Private, from 28 October 1862 through 1 August 1863, but his connection to Dalmatia is difficult to establish.  However, there is no other Thomas Romberger (or Rumberger) who could have been a Civil War soldier.
If Thomas Romberger who served in the 172nd Pennsylvania Infantry is correctly identified, then it appears that he was the son of Peter Romberger (1795-1873) and Catherine [Bellis] Romberger (1796-1884) of Perry County, Pennsylvania.  Thomas was born 23 August 1835 and died 14 Mar 1892.  He married Elizabeth Bitterman (1838-1923) and with her had at least eight children.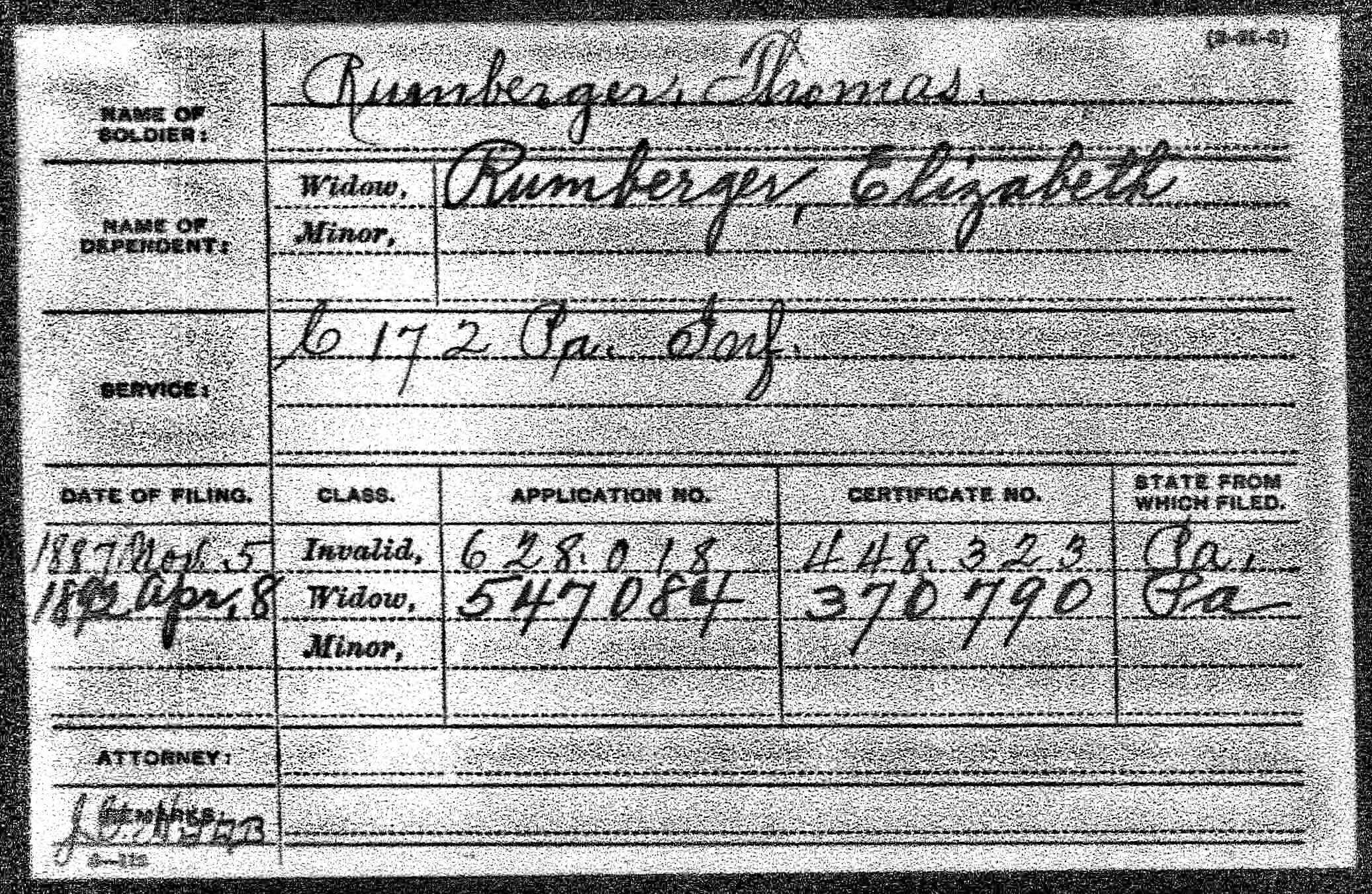 The Pension Index Card at the top of this post, from Fold3, shows that the Thomas Rumberger who served in the 172nd Pennsylvania Infantry, first applied for a pension on 5 November 1887.  He died on 14 March 1892.  The second Pension Index Card, above from Ancestry.com, indicates that the widow, Elizabeth Rumberger, applied for benefits on 8 April 1892.
Thomas Romberger is found in the 1850 census of Wiconisco Township, Dauphin County, living with his parents and siblings, where the father Peter Romberger was engaged in farming.  This census confirms that Thomas belongs in the Civil War Research Project, although it does not explain why he has been included in the Dalmatia list.
The grave marker image above, from Findagrave, shows the family burial plot for Thomas Rumberger and shows his G.A.R.-Flag Holder star.  The grave is located in the Locust Run Cemetery in Juniata County, Pennsylvania.
Addition information is sought about this Thomas Romberger (or Thomas Rumberger) who is named in the Dalmatia Bicentennial Book, specifically, his connection to Dalmatia, Northumberland County, Pennsylvania.