Posted By Norman Gasbarro on November 10, 2017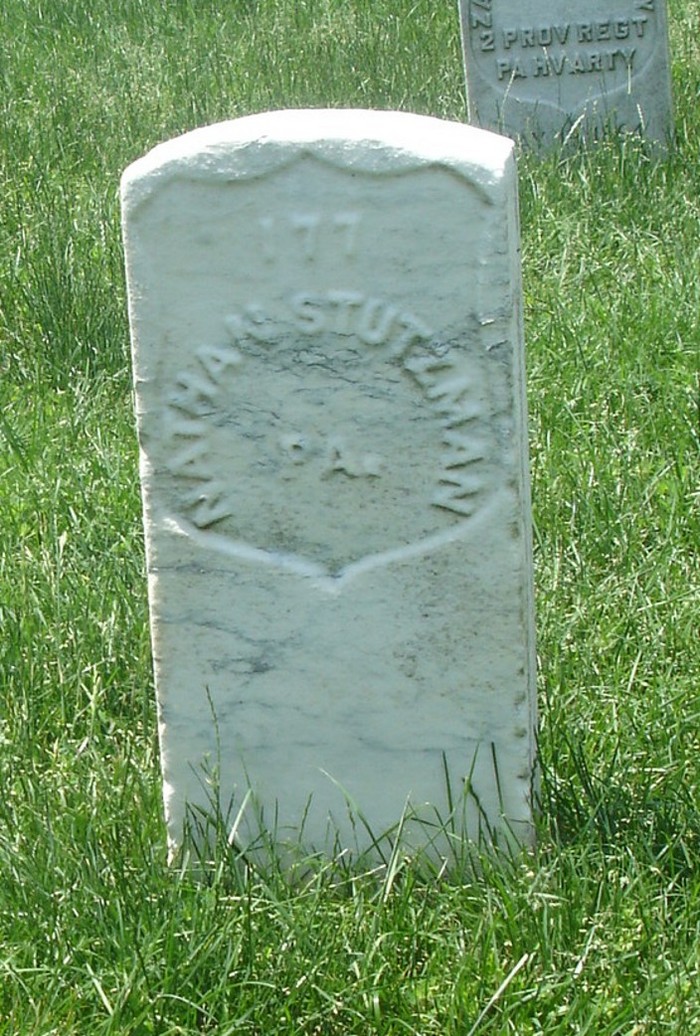 Nathaniel Stutzman, also known as Nathan Stutzman, was about 19 years old when he enrolled at Pottsville in the 50th Pennsylvania Infantry, Company A, as a Private.  He was a shoemaker from Schuylkill County, and stood 5 foot 3 inches tall, had a florid complexion, dark hair and hazel eyes.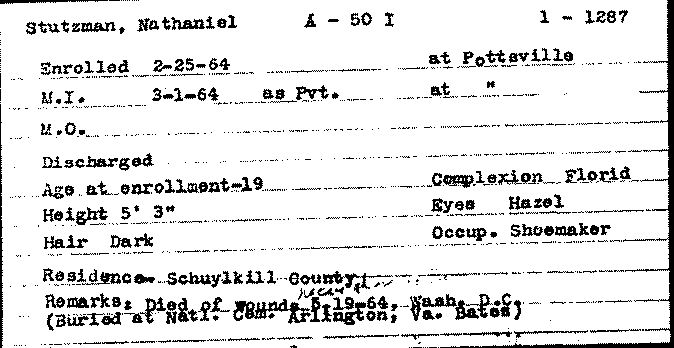 The Pennsylvania Veterans' File Card, shown above from the Pennsylvania Archives notes that he died on 19 May 1864, less than 3 months after he entered the service.  The death occurred at Washington, D. C., and he is buried at Arlington National Cemetery.

In 1850, 5 year old Nathan lived with his family In Lower Mahantongo Township, Schuylkill County.  His father, Michael Stutzman was a carpenter.
In 1860, 14 year old Nathan was living in Hegins Township, Schuylkill County.  It is believed that he was living in Hegins Township at the time of his enlistment in 1864.


In the Register of Deaths of Volunteers, line shown above in two parts, Nathaniel Stutzman died at Douglas General Hospital, Washington, D. C., 19 May 1864, of "resection of head, rt. humerus."  The date of his wound was not given in the register.  These registers are available on Ancestry.com.
According to a history of the 50th Pennsylvania Infantry, the regiment was involved in a battle at Spottsylvania Court House from 12 May to 21 May 1864, so it could be assumed that the wound he received occurred at that battle.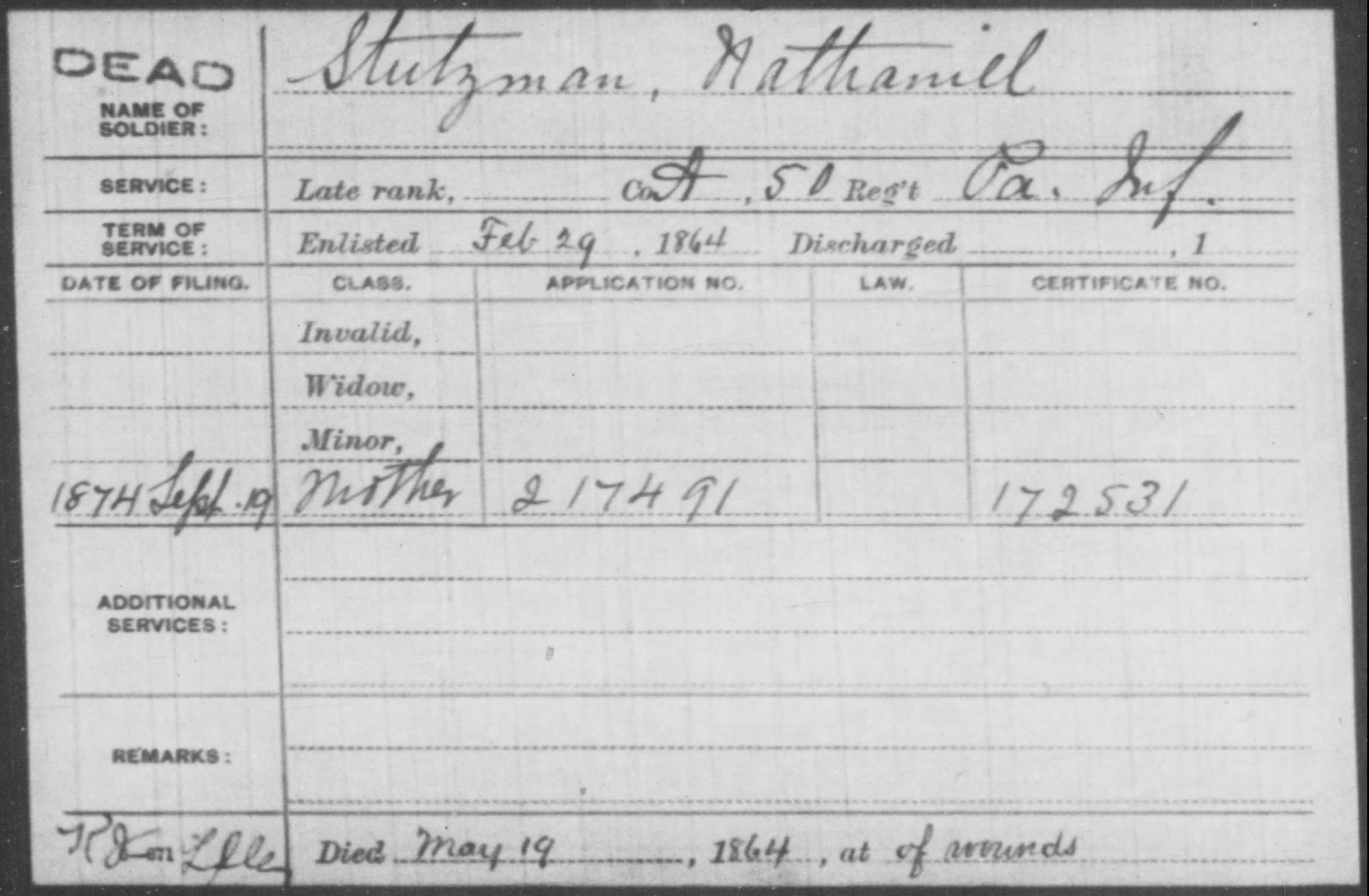 On 19 September 1874, Nathaniel's mother, Mary Stutzman, applied for a pension based on her son's service and death. From the Pension Index Card, shown above from Fold3, she received that benefit.
At this time, not much more is known about this veteran or his service.
For a prior post which mentioned Nathaniel Stutzman, see Additions to Veterans List.
For more information, see the Findagrave Memorial.  According to that source, Nathaniel received a severe wound in the right shoulder and that the wound occurred at Spottsylvania Court House.